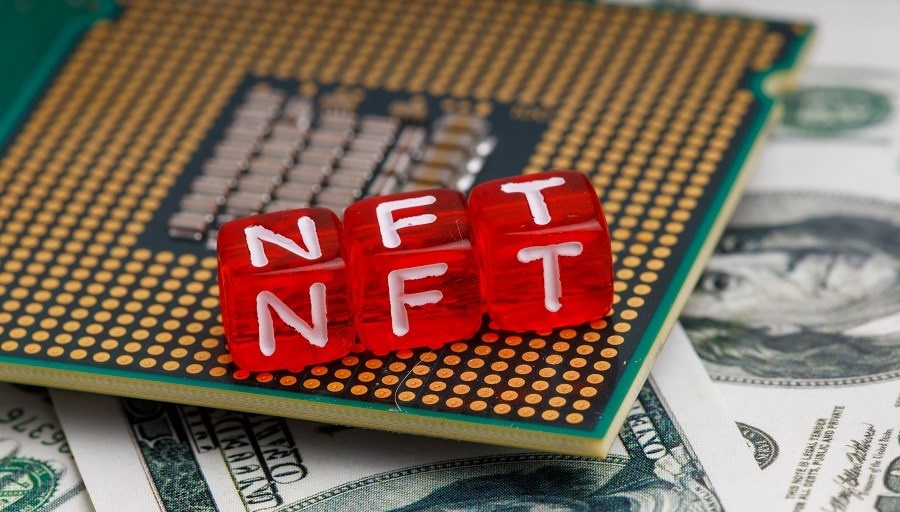 Over the last year or so, you probably noticed something:
Slowly but surely, every celebrity you know and love changed their profile picture. Not to a wholesome family snap or even a brand endorsement. Oh no.
They changed it to an ape in sunglasses and a sailor outfit. To a pixelated punk. Or to a cat dressed as a hipster.
And suddenly NFTs became part of pop culture.
But what's clear is that the true value of NFTs for entrepreneurs and small businesses lies elsewhere:
Not in buying extortionate pieces of digital art, but in creating value-adding digital assets that increase customer engagement, loyalty and, most of all, revenue.
We explain how you can do this below, while covering all the NFT basics you need to know 👇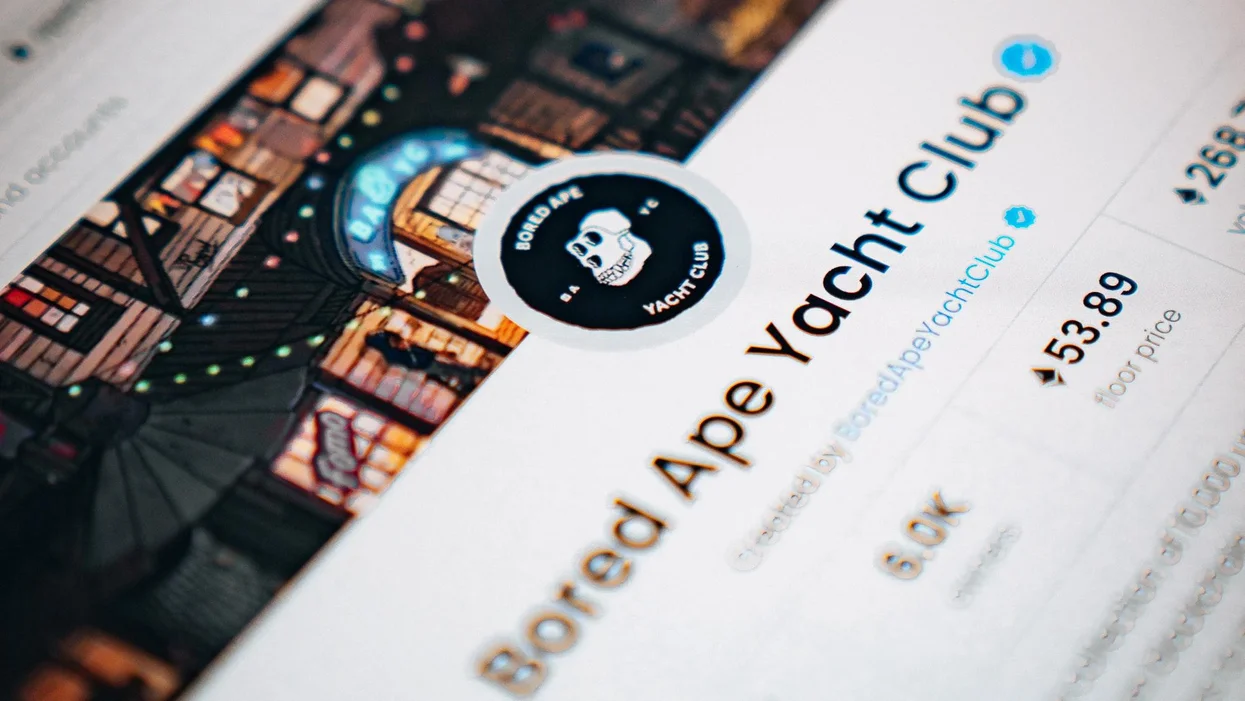 What are NFTs?
Non-fungible tokens or NFTs are unique digital assets that can be bought, sold and traded via cryptocurrency. They often represent real-world things and have recently become a popular way to buy and sell digital artwork. Blockchain verifies the authenticity of NFTs, meaning they can't be duplicated.
If you're getting stuck on the word "fungible", no worries. This means something that can be replaced by an identical item - for example a $20 bill. As a result, non-fungible means something that can't be replaced by an identical item.
How much are NFTs?
Although the most expensive NFT sold for $92M, they can be bought for as little as $1, while the average price is $900. This means entrepreneurs and small businesses can trade NFTs without blowing their whole budget. And you can also create them for free.
This comes with a warning though. Selling NFTs you've created usually involves transaction fees, meaning you need to weigh up whether your time investment is worthwhile.
Why should your business use NFTs?
NFTs can deliver a ton of benefits for your business, especially if you consider them to be a range of digital media (images, videos, GIFs, collectibles, avatars), rather than just artwork. The main benefits of this are:
Opening up new revenue streams
Improving customer loyalty
Building communities
But how can you make this reality? Keep scrolling 👇
Opening up new revenue streams
By creating and selling NFTs, you automatically launch yourself into the crypto space. This gives you the chance to cash in on your digital as well as physical products.
And with the cryptocurrency market size set to grow to $2.2B by 2026, you'll be future proofing your business by investing in NFTs, while also stealing a march on your competitors.
Improving customer loyalty
It's often far cheaper and easier to upsell to existing customers than it is to acquire new ones. That's why consolidating customer loyalty is crucial.
And you can use NFTs to help you achieve this.
For example, to make sure your raving fans feel valued, you could offer 20 of them early access to product releases via an NFT.
Once they have that asset, they can sell it onto others, perpetuating the value your community gets.
Building communities
As NFTs are collectible and can be traded with other owners, they're catnip for building and growing communities.
Think Pokemon. Yu-Gi-Oh. Even Panini World Cup stickers.
They bring previously disconnected individuals together through a common interest. The same is the case here.
A footwear brand, for example, could sell NFTs of a classic sneaker in a never-seen-before colourway. Buyers could then trade the NFT with other brand evangelists.
How can you make NFTs?
You can make an NFT by following these steps 👇
Choose your format - Are you creating an image, video, GIF, meme, music?
Mint your NFT - Do this by choosing your blockchain e.g. Ethereum
Decide on your marketplace - OpenSea, Rarible, AtomicHub, Solsea
Set up a wallet - Where you'll store your cryptocurrency
Connect wallet to chosen marketplace - Without this, you won't be able to make payments
Create your NFT - Different marketplaces have different processes, so follow tutorials specific to them.
How can you buy and sell NFTs?
By following steps 3-5 above, you'll set yourself up to buy and sell NFTs. When purchasing, you should keep in mind that you can either "buy now" or "place a bid". When selling, you need to: select your NFT > hit "sell" > choose whether you want people to buy now or bid > set a duration for your sale.
Why do people's NFTs keep vanishing?
Like with any form of trade, buying and selling NFTs involves some risk. For example, NFTs may vanish if there's a copyright infringement or they're unreadable. A report by PrivacyHQ also revealed that 50% of owners had lost access to their NFTs, partially due to phishing scams.
Why are NFTs bad for the environment?
NFTs use the cryptocurrency Ethereum, which is bad for the environment. As shown by Memo Akten in a Medium blog, the carbon footprint of a single-edition NFT is huge. The minting process emits 100kg of CO2. A sale with a few bids emits 200kg. For more bids and more sales it's 500kg.
To put this into perspective, the minting process is equivalent to a 1-2 hour flight, while multiple bids and sales is equivalent to a 5+ hour flight. So, unless you buy from vendors who pledge to invest a percentage of their profits into sustainable ventures (or do so yourself), you'll hurt your green credentials.
Final thoughts
Yes. Celebrities will carry on doing stupid stuff—whether it's spending ludicrous amounts NFTs or cheating on Rihanna.
But NFTs can help entrepreneurs and small businesses create competitive advantages and better serve their customers.
You just need to weigh up how you can do that AND not destroy the planet.
Keep your eyes on our socials 👀 for more on viral tech trends.
Country Manager UK, for Studio Store at Builder.ai®
Experienced Director with a demonstrated history of working in the internet industry, Last mile logistics & FMCG. Skilled in Business Planning, Operations Management, Coaching, Sales, and Retail. Strong Leadership, project management and skilled motivator able to operate at C level, Senior Management and at operational roles across any business. Business transformation, New Business and start up business model are a passion and a Natwest Entrepreneur Finalist 2018. For growth in Sales, Operations and people, I have the experience to deliver you a plan and then deliver the plan.