As smartphones and apps become omnipresent in the modern world, it's important to remember that despite all the benefits they offer – there are also potential threats. Bugs and creepy crawlies have made it into the digital world.
With more businesses creating apps to capitalise on smartphones, there is an increasing concern for security. Companies must protect not only their own data but also their customers' valuable information. Currently, more than 83% of apps have at least one security flaw! And a staggering 88% of people will instantly abandon an app because of bugs!
So, like a white knight riding into battle, we've donned our shields to provide you with some best practices for boosting app security:
Develop your apps with secure code
Companies should embrace secure coding practices in order to protect their apps. Writing and including the right code from the initial building stages ensures your app is more secure when it comes to launching. Some cyber attacks, known as 'injection attacks' such as SQL Injection and cross-site scripting can be easily prevented with strong authentication protocols and initial prevention code from the start.
Wait, pause– what's an SQL Injection? They're a code-based vulnerability that allows an attacker to read and access sensitive data from your database! And cross-site scripting? They're a type of code vulnerability that occurs when an attacker "injects" a malicious script into an otherwise trusted website.
One of the best ways to check if your sensitive information is safe is to perform mock attacks. Much like a mock test, these fake attacks can reveal potential vulnerabilities and risks. They're essentially spot-checks to detect loopholes in your system. Especially as these small loopholes can become huge threats once your app grows. It's good practice to try and test your application with randomly generated scenarios to stay up to date on your security health.
But they can't be random if you're creating them– right? Well, there is software online that can randomly generate these attacks for you! Or you can outsource these vulnerability searches to penetration testing companies whose core role is to safeguard websites and apps.
Monitor and test your apps thoroughly
Testing your app regularly ensures not only its safety but also its ability to function properly under any condition. Testing is especially important when adding security features such as two-factor authentication, when introducing new features and when updating existing features that may interfere with the original data integrity or overall performance quality.
Monitoring tools can be implemented to detect any suspicious activity related to user accounts or transactions. Investing in appropriate monitoring solutions can aid in tracking activities across both internal infrastructure components as well as online channels connected through API (Application Programming Interface) gateways. Some cyber security tools include:
1. Microsoft Azure: Azure provides several monitoring tools that observe the operations and detect anomalous behaviour. These tools can detect threats at different levels and report issues.
2. Snyk: A developer security platform that allows you to scan, prioritise, and fix security vulnerabilities in your own code, open source dependencies, container images, and Infrastructure as Code (IaC) configurations.
Builder.ai's own Lead DevOps Matt Cockayne said:
Snyk have some great products, both OSS and paid. Their work with security scanning for Kubernetes has made it so much nicer to secure and harden Kubernetes clusters
3. Open Web Application Security Project (OWASP): One of the world's most popular free security tools helping protect web applications from cyber attacks.
Our Lead DevOps mentioned that OWASP:
It might feel like a bit of an easy way out– because their toolbox contains so many useful bits, but all of it is super valuable and easy to get started without a massive hit to the wallet!
Create robust user authentication
While you of course want to provide customers with a speedy checkout service, and asking them to wait for an authorisation code can feel like you're complicating their shopping journey, it can also be the difference between a fun successful shopping trip and a hijacked account.
You can help your customers opt from a selection of options from multifactor, two-factor or using biometric data such as fingerprints and even simpler types like PIN codes. Adding the identity verification layer keeps your customers protected and ultimately builds trust and confidence in your app. What's not to love?
Wrapping Up
As a business, it is up to you to keep operating systems, libraries and frameworks up-to-date for reliable protection against modern cyberattack techniques. A trusty maintenance package will defend your app and your customers from phishing campaigns or malware infiltrations, making everyone feel a lot safer.
Builder.ai offers an entire maintenance package, Studio One, that incorporates the latest security and safety measures into every app we build. Our systems are constantly looking out for potential bugs, essential updates and performance optimisation to improve and protect your app's lifecycle. Studio One comes into play the moment you start building an app with us, making sure your app is future-proofed from day one.
We even provide access to analytics and valuable insights from the beginning of your app journey so you can see what's working best for you and your customers.
After all, if you've created a tailor-made app why shouldn't your warranty be customised just for you? As your business grows you can change your maintenance packages to suit the changing needs of your business. The best part is, we do the work for you– so you can focus on the things that matter most.
Learn more about how Studio One can help you stay in control.
Want to start your app project with us?
Book a demo
Speak with one of our product experts today.
By proceeding you agree to Builder.ai's privacy policy and terms and conditions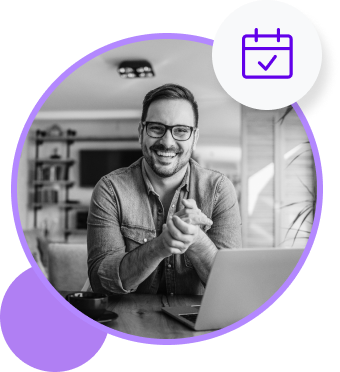 =
Neetu Mogha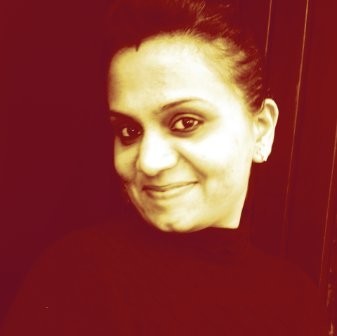 Neetu Mogha is a Tech Lead at Builder.ai where she applies 10+ years of management experience to guide the software development team. Neetu has a BTech in Computer Science from Hemchandracharya North Gujarat University.