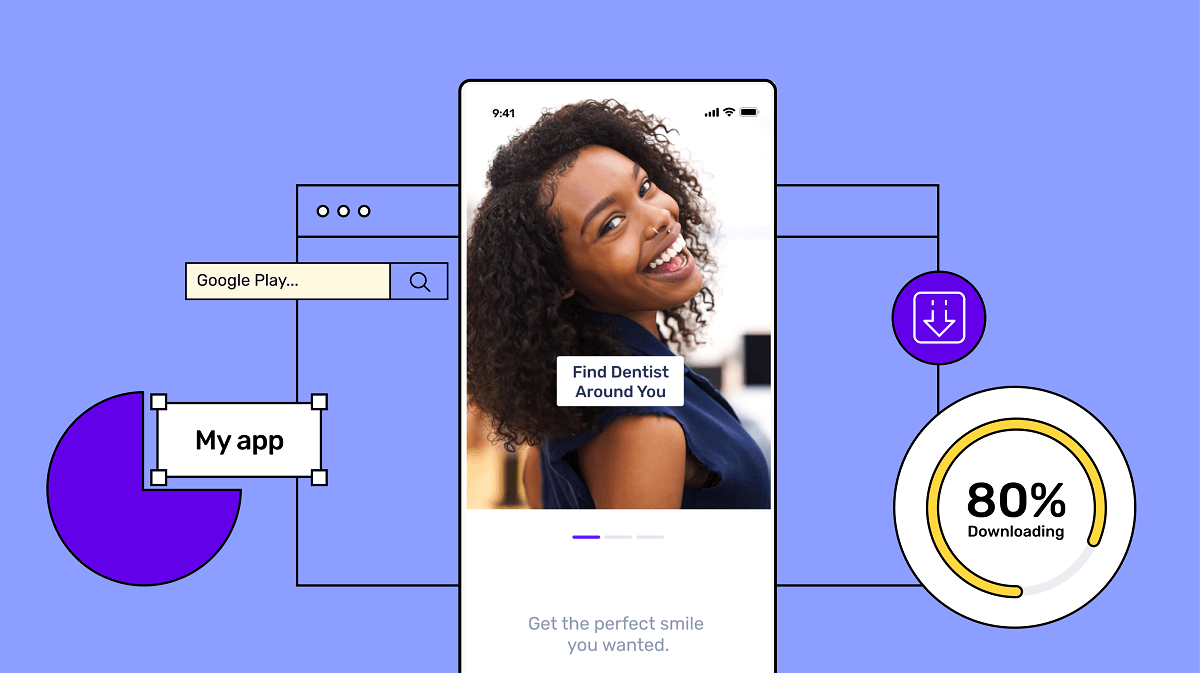 You've built an app but how will anyone find it? Simple. Our comprehensive checklist of free app promotion ideas explains exactly how to market an app – for free.
In this article
Before you launch

1. Find your customers

You can use potential customers to help you design your app (see this guide: How to build an app: advice from a master builder to find out how). They know what matters most to them and are an amazing source of information. You'll also need to know exactly who they are to use the other free app marketing tips below.

Tip: How to get customer feedback before your app launch

Create a list of everyone you've ever sold to
And anyone who's joined your newsletter
Ask them for 5 minutes of their time
Give them something in return (your app for free?)

2. Reach out to influencers

If you want free app promotion, you'll need to research relevant influencers. The key is finding a natural fit and explaining what's in it for them.

Hop onto Twitter and follow hashtags to find influential people in your niche or search in LinkedIn for experts (there are also plenty of tools to help you find influencers). Trending influencers on Instagram or YouTube are likely to expect payment but if you're offering something newsworthy or valuable, it's worth a chat early on.

Could you offer them a section of your app for their content? Does your app work the way they need it to?

3. Learn about App Store Optimization

Possibly the most important part of this free app marketing guide! At last count there were 2.96 million apps on the Play Store. So what's App Store Optimisation or ASO? In the same way you write a website so that Google knows who to show it to (SEO or Search Engine Optimisation), you'll need to write your description for the app stores so that potential users can find you.

App Store Optimization means not only must your description clearly describe your app's value but if you're listing it on the Play Store, it contains the relevant keywords.

Tip: Do not ignore App Store Optimisation!
How do most people discover apps? Top answer (51%), their friends and family are using it. But just behind that at 48% is by browsing in an app store. And 65% search before downloading. So make it easy to find your app.

4. Harness keywords

Spend time researching keywords – which ones suit your app best may change over time, so recheck later. The rules change depending on whether you're listing your app on Apple's App Store or Google Play Store:

Which keywords to use on the App Store?

You've 100 characters.
Use commas (no spaces) to separate keywords.
Don't add your brand name, category name or the word "app" as keywords (you get them automatically).
App name and subtitle rank higher than in-text keywords so add the most important keywords there.

Which keywords to use on Google Play Store?

There's no keyword section, instead Google trawls your whole description for keywords.
Aim for long tail keywords: these are more specific combinations of keywords - there's less competition so you can rank higher.
Brainstorm ideas and then use online tools like https://keywordtool.io/app-store

5. Craft awesome screenshots

Yes, you'll need these to send to the app stores but they're also essential to send with press releases and for blogs and to anyone you want to take a look or talk about your app.
This job is easier if you've created a great looking app. Here are a few tips:

Increase font size - so it's readable without having to click on your screenshots (most people won't bother).
Use fewer words – make your message easy to scan.
Show the main benefit in your first 2 screens (people only click onward, if sold on those).
Combine screens – create maximum impact across screens (especially those vital, first 2).
Each screen should explain a different benefit.
High quality images only! Check the latest sizing and resolution guidelines on Apple's App Store and Google Play Store.

6. Create a promo video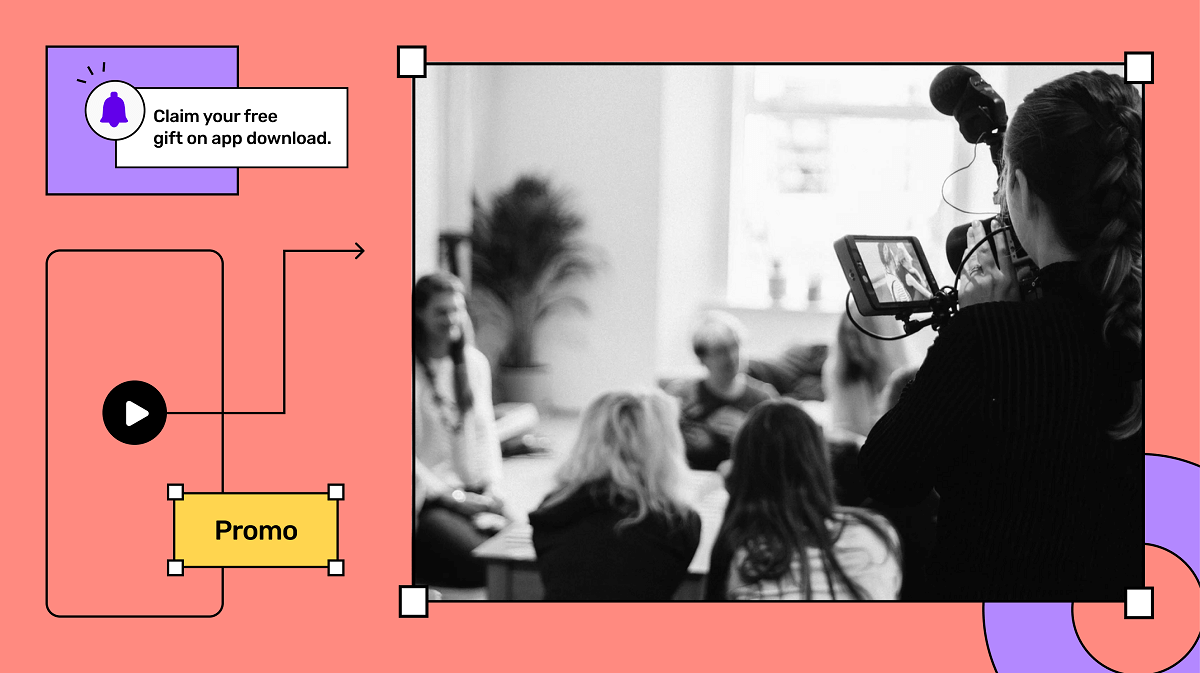 You can add this as one of your app screens. Or use it on social media to promote your app. And if it's good, it's a great asset to send out to journalists or other blogs as part of a PR drive or as part of a campaign to get your app reviewed (or win an app award).

The massive extra bonus is video trumps other content on SEO, so Google will stick your video above other search results if your title matches a search query (bear this in mind when coming up with titles for your video).

7. Blog your journey

Document your app building process and shout about your launch. Blogs are a great place to talk about the 'why' of your app. What's the problem you're solving? Why is this personal to you? What's your story? A blog helps you build credibility in your industry. And it's a free way to promote your app. Don't forget to promote new blogs on social media and blog regularly.

Your app launch

8. Write a press release

The most important part of this is working out where the story is. Not for you obviously, you're excited that the app you've been up all night thinking about is finally here. But how can the journalist spin your app launch into an interesting 400 words? That first line needs to be the unique part – the problem you're solving. Then describe – briefly – your app's features, how they'll benefit readers and why anyone should care. Add a quote from you too.

Don't forget to include pricing, a quick 'about us' explaining your company (put this at the end), as well as your website and contact details.

9. Create a media kit

You've got a journalist interested in your app launch? Hallelujah! Now don't go and lose that slither of goodwill by making it tricky for them to write you up. This is really handy to have sorted for bloggers and influencers too. If you've got a website make sure it's all in one handy, easy-to-find place.

Tip: What's in a media kit?

App icon (high quality, different sizes)
Screenshots (see above)
Press releases (add them all in one place, so they can see your history, easily)
Your logo (again, high quality in a range of sizes)
Picture of you or partners (to go with your quote)
Your contact details

10. Host a launch party

Covid might have put on hold the classic app launch where you invite the local media and the tech industry to a glamorous venue and ply them with free booze while bending their ears. But you can recreate excitement with a little imagination.

Make it relevant – signature (brand related) cocktail you publish ingredients beforehand? Or post them out?
Add some fun: Celebrity cameo? Animal joining your Zoom chat? Interactive game?
Add twists and turns to keep people engaged (think Steve Jobs' "One more thing..." where he gave his biggest announcements at the end of presentations).

11. Do interviews

Following up on your press release, offer to give interviews to local newspapers and tech bloggers. If you've crafted your press release, you'll know a good angle you can offer to discuss in more detail.

Is there something about your app that's particularly timely? If you can make the story current, relevant to a trending or ongoing news story... amazing. Is there a human story? (Maybe the reason you're doing it, the problem you're solving or the people your app can help?) That's gold because stories that evoke emotion are more likely to be read and shared.

12. Get guest blogging

Create a community or join one that's relevant to your app. Start by commenting on other people's social media posts, reach out to potential partners. If another brand with a sympathetic link to your brand has a successful blog, offer to write a guest blog and link to your app (if you're writing your own, you'll know coming up with consistent ideas is tough and that kind of offer could be very welcome).

13. Takeover your website

Got a mobile responsive website already? Create a landing page to promote your app but make sure when your app launches you make a big fuss on your home page. Create a banner at the top of your site (a thin banner at the very top is called a 'hello bar') or add a pop up when readers first arrive to tell them about the new app. And don't forget to include app download links on your website.

14. Add an exit popup

This is a handy extra function, if people scroll up (likelihood is they're about to click away from your site), it pops up a message. If you're not doing this already it's a great place to add offers or suggest a demo. But when you launch the app, here's a good place to shout about it and include a link to your app.

15. Share on social media

And reshare. You won't reach everyone with that first launch announcement, so find new angles to talk about your app launch.

It's best to see where your potential customers spend most time and then pick a couple of the most relevant social media channels. Then it's more manageable to post regularly and reply to everyone's comments.

16. Join Facebook or LinkedIn groups

It's all about finding your community and starting a conversation with them. Make sure you don't introduce yourself with a sales pitch, instead offer value, comment, post and ask for advice.

17. Feature on app review websites

Get in contact with all the ones that might be relevant. Again once you've written your press release, you've got the hook. But you'll need to tailor what you send over for each site. This list could be handy for starters.

18. Use Google to target blogs

When you type, "Best... (whatever kind of app you've built) apps" into Google check out what comes top of the page. There'll probably be some blogs relevant to your industry. And these are the ones to target. Get in touch and explain the benefits of your app and then see if they'll review you. Or let you write a guest blog or maybe write one for you.

19. Get physical

Got a physical store? Offer customers a promo to download your app and advertise it around your store. Even if you don't have a bricks and mortar store, you can include a reminder to download your app on your packaging.

Tip: Add a QR code
A QR code around your store or in a card in your packaging makes it easier for offline customers to get to the app stores to download your app.

20. Offer a promo
Giveaway promo codes, offer discounts (on in-app purchases on certain days for example). Or run a contest. If you can make your contest newsworthy, this can feature in your press release, review sites and on social media too. With a little imagination, it doesn't need to be a big money prize to intrigue people enough to get them to download your app.

Ongoing promotion

21. Use these free marketing tools

Make your mobile app marketing simpler with these free tools. They'll help you do everything from managing your social media to getting found by customers.

Here's some we use at Builder.ai:

Later – helps you manage Instagram posting
Hootsuite – lets you manage social media channels
Google My Business – helps people find you on Google
Segment – helps you manage your customer data

22. Apply for awards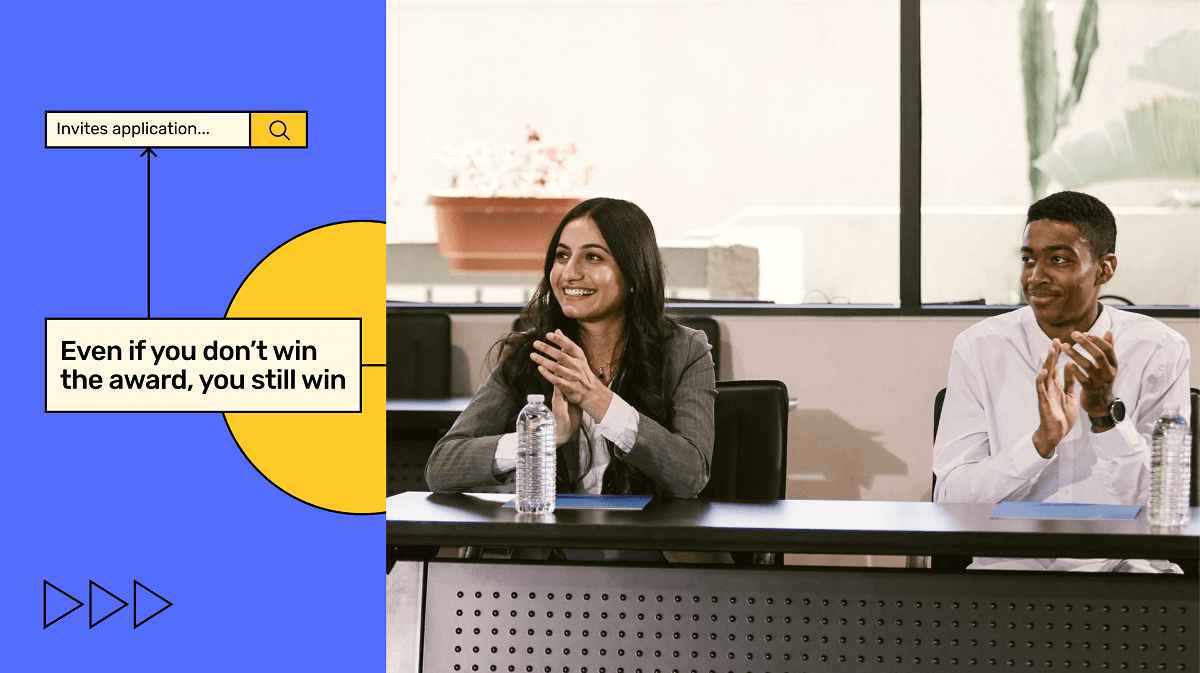 Winning an award is great for credibility. It's free app advertising and you can use all the channels listed here to announce your win and get people to download your app. New awards are invented all the time, some far more recognised and prestigious than others (depending on what kind of app you've created). App awards can be free but many charge fees to enter, so you'll need to do some research.

Tip: Even if you don't win the award, you still win

Just entering awards is often enough. Why? Well, asking for votes is a great way to promote your app. Whatever happens, you get exposure, feedback and credibility – which is a win!

23. Add your app to every email

Create a mini advert to promote your app and add it to the bottom of all your emails. One of those good screenshots, a short headline and a link to your app. It's a good way of reminding all your existing customers (on top of an email shouting about your app when it launches). Got a newsletter? This is a great footer to use.

24. Update your email signature

Easy win, this one. Add a link to your app on your team's email signatures, along with a quick 1-liner that explains its benefits.

For example:
Our new app, [add your app's name here], helps you [add what your app does]. Download it now [add hyperlinks to App Store and Play Store].

25. Ask for reviews

Why is it so important to get your mobile app reviewed? A product with 5 reviews is 270% more likely to get bought than one with no reviews. And reviews are one of the best ways to get a top keyword ranking. If you want more people to download your app, get those who have to review it.

Choose when you ask for reviews wisely:

Tilt the results in your favour: give 2 options 'Could be better' leads to a feedback form (use this to improve your app), 'Loving it' asks them to complete an app store review.
Wait till they level up: ask for a review once they've completed/achieved something.
Don't interrupt them: or ask for a review when they're in the middle of something.
Pick engaged users: maybe those who've had 10 sessions? Or bought something? Or shared content? Or installed your latest update?
Don't ask too early: or too often – that's just annoying.

26. Reply to all your reviews

Weirdly, bad reviews are better than no reviews. You can learn a lot from them. An unhappy customer who you dazzle with amazing caring customer service is going to be a stronger advocate for your brand than someone who had an unremarkable experience.

Also search engines take note if you engage with customer reviews, it's a sign of better customer service – and will improve your SEO.

27. Record a podcast

Talk about the problem your app solves. That's the bit people can relate to. A podcast where you're talking about the solution is just a long advert that no one wants to listen to.

It needs to be valuable – either listeners can learn something or be entertained (hopefully both). And unique. You care enough about this problem to have created an app – clearly you have a viewpoint and a vision – tell everyone.

Tip: sometimes it is who you know
Do you have any friends in the industry you can chat to? Always more interesting than a promotional monologue. If they're an established name it adds credibility, if you're both offering new solutions chat about your journeys.

28. Analysis app performance

Even if you're ranked #1 on the App Store and Play Store, you won't stay that way unless you keep an eye on exactly what's working and what isn't. Data is your friend.

29. Update your app regularly

This helps keep your app higher in the rankings and means you're addressing feedback. Improving your app to address feedback means happier users, who are more likely to share your app. And an app update is a legitimate reason to send a push notification to remind users about how great your app is and encourage them to try new features.

Done all that?

Your app's ranked #1 on the app stores and your user acquisition is through the roof. Now it's time to increase your earnings. Check out these guides next:

How to promote your business online: the complete guide

Frequently asked questions

1. What are the best ways to promote an app?
The best way is to create a well designed app with a great user experience. We can help you with that. Whether you're selling online (try our Studio Store Ecommerce app and you get 50 free orders a month) or you're bringing your small business online. Everything is easy once you've got a great concept that's been well executed.

2. How can I promote my app for free?
Make sure it's easy to find on the app stores (app store optimization), reach out to bloggers, influencers and journalists, use social media, your website and existing customers.

3. How do I start app marketing?
The most important thing to work out is who your potential users are: what they want, what problem your app solves, where they hang out (favourite social media channels) and how they want to be spoken to. Take a look at the free tools we recommended above, like Later, Hootsuite and Segment.

4. How do I promote an app on social media?
First, pick the 1 or 2 channels where the majority of your potential users are. Post regularly and make sure your content is engaging, entertaining and valuable. It's social media so you're starting a conversation.

5. Can I build an app for free too?
Yes! Check out our free ecommerce app from Studio Store, it's a 'shop in a box' with everything you need to sell online (secure payments, no revenue share and free cloud hosting). Even better, you can take 50 orders a month for free.