Seamlessly setting up online stores is an art perfected only by a few, and Shopify has become a master of it over the last two decades.
Today, the ecommerce giant is the obvious choice when it comes to taking your business online, just like Nike is when you need a pair of trainers or Coca-Cola is when you fancy a drink.
But like other global behemoths, Shopify isn't perfect for every use case. And there are a ton of other players in the market that may better meet your needs.
In this blog, we'll be exploring eight Shopify alternatives to see whether they or the world's biggest ecommerce website builder suits you best.
But first, let's dive into Shopify's key pros and cons 👇
Shopify pros and cons
As of August 2023, over 20% of all ecommerce websites call Shopify their home, according to BuiltWith. And for good reason.


It's an easy-to-use platform that allows you to get your business online quickly and provides a range of payment and shipping options.
On the other hand, transaction fees and limited customisation options are problematic for some users.

Here are the platform's pros and cons in brief:


| | |
| --- | --- |
| Pros of Shopify | Cons of Shopify |
| | |
| | |
| Support for a big catalogue | |
| | |
| Wide payment integrations | |
As you're probably clear on the benefits Shopify offers, we won't labour the point. Instead, we'll take a deep dive into each of the platform's downsides below 👇
Shopify Payments limitations
Shopify charges a transaction fee of 2% for every sale you make and a payment gateway fee of 2-2.9% for using a third-party payment gateway unless you use Shopify Payments. This functionality helps you to accept payments on the Shopify platform without setting up third-party payment gateways.
But Shopify Payments isn't available in every country, and you might have no option other than using a third-party payment gateway. If you're a small business working in a highly competitive market, this transaction fee adds up quickly and can hurt your margins, making or breaking your business.
Hidden costs
While Shopify charges a reasonable entry fee of $1 for small businesses, it demands a $39 subscription fee once the 3-month trial period ends.
Other hidden areas where you might have to pay are maintenance costs, hosting fees, customisation costs and plugin costs.
Moreover, somewhere down the line, if you want professional reporting and wish to add more staff accounts, then you need to upgrade to a more costly $105+/month plan or go all in with a $500+/month plan.
Limited customisation
Shopify is somewhat customisable and provides ready-made themes and templates. However, the design level is restricted compared to what other custom ecommerce website builders offer and may not be to the taste of your brand.
Developer costs
If you truly wish to customise your online store, you might also need to hire a Shopify expert, which adds to your overall expenses.
Alternatively, you could learn how to use Shopify's open-source language, Liquid, which is used to create Shopify themes and templates. That said, it'll take many hours of upskilling for you to become competent.
Store migration
If you want to take your store elsewhere after creating it with Shopify, things can get complicated. That's because they have a strict lock-in policy; in other words, you rent rather than own the code.
So if you're a business that processes a large number of transactions – or expect to be – you should take this into account.
Best Shopify alternatives
Whenever you make a long-term purchase that impacts the way you do business, it's worth shopping around. All the information in the table below is correct as of August 2023:
Trustpilot rating (/5)

Pricing

Technical skills required

Shopify

$39-$2,000

(website only)

No

Builder.ai

From $200/month (includes app + website)

No

Squarespace

$16-$49/month

(website only)

No

BigCommerce

$29-$299/month (website only)

No

WooCommerce

Free + Paid features (website only)

Yes

Magento

Free + Paid features (website only)

Yes

Wix Stores

$16-$159/month (website only)

Yes

PrestaShop

Free + Paid features

(website only)

Yes

Ecwid

Free-$82.50/month (website only)

Yes
1 - Builder.ai: Best scalable, all-in-one Shopify alternative for non-technical entrepreneurs
Are you an entrepreneur hoping to bring your dream to life or an SMB who wants to take your business online?
Then Studio Store from Builder.ai could be the right platform for you.
It allows you to get your store online in as little as two weeks and sell free from marketplace fees.
Because Studio Store provides pre-packaged ecommerce apps and websites, there's no coding involved, meaning anyone can use the platform regardless of their technical expertise.
And all Studio Store customers are automatically enrolled into a free 2-year plan of Studio One, the company's app maintenance service, ensuring your app and website stay up-to-date, bug-free and secure.
Personalising your app and website with your branding and adding product inventory is also seamless, ensuring that you can start selling online as soon as possible.
Some other key differentiators from Shopify include the fact that Studio Store doesn't charge transaction fees and you get a guaranteed price for your app and website.
The platform also does not have a vendor lock-in; in other words, you can easily migrate your apps and websites to another provider if you want to.
What's more, you own your code once your payment plan is complete, making it easy to add new features to meet emerging customer demands and scale your online store alongside your business.
Pricing for Studio Store starts at $200, but if you need custom features from the outset, you can always use Builder.ai's premium platform, Builder Studio.
Builder.ai pros–
Includes apps as well as websites
No transaction fees and 0% commission
No vendor lock-in
Own your code
Guaranteed costs
2-year of free aftercare
Limitless customisation
Monthly payments
Lego-like building blocks and human-assisted AI help to speed up the development process
Cons–
No free option
Not for technical entrepreneurs
Our verdict
Because Builder.ai's Studio Store package includes both apps and websites, online businesses can cater to both desktop and mobile users. This is crucial when selling online, given that 57% of shoppers prefer mobile apps to other channels.
Where Builder.ai really comes into its own, though, is the freedom it affords its customers. As you're not locked in and you own your code, you're not tied to the platform, giving you the flexibility to change providers and create custom functionality whenever you want.
Even if there's no free option to test drive the platform, Studio Store is a great option for non-technical entrepreneurs hoping to establish and scale their businesses.
Want to build your online store?
Book a demo
Speak with one of our product experts today.
By proceeding you agree to Builder.ai's privacy policy and terms and conditions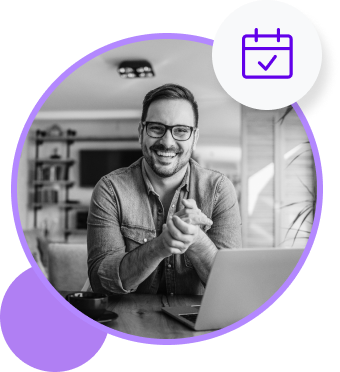 2 - Squarespace: Most feature-rich Shopify alternative with crisp design
Squarespace is a website builder best known for its stunning templates and easy-to-use drag-and-drop functionality.
The range of ecommerce features Squarespace offers makes it an attractive option, including product variants, integrated payment gateways, inventory management, out-of-stock alerts and much more.
Squarespace also provides in-built tools to create ad campaigns, generate advanced reporting, manage content and SEO and more.
The platform offers three price plans if you want to start an online store, $23/month for Business, $27/month for Basic Commerce and $49 for Advanced Commerce. In the business plan, the platform charges a 3% transaction fee.
Also, if you need merchandising and advanced shipping, you must purchase the Advanced Commerce plan.
Pros
Drag-and-drop builder
Powerful built-in tools
Payment gateway integrations
No transaction cost for Commerce plans
Cons
Lack of mobile app
Business plan is lacklustre and includes a 3% transaction fee
Our verdict
With its drag-and-drop functionality and beautiful designs, Squarespace is a platform that works well for ecommerce stores trying to build strong visual identities. Plus, if you don't mind paying a slightly higher subscription cost to avoid transaction fees, it's a Shopify alternative that deserves your attention.
3 - BigCommerce: Best scalable Shopify alternative with tiered pricing
BigCommerce is a highly scalable platform that allows you to build an online store without you having to code or have technical knowledge. The platform has a drag-and-drop page builder for you to quickly create and customise your online store.
It also has an app store where you can add additional features like marketing, payment gateways, logistics services, accounting and more to your online store.
Unlike Shopify, BigCommerce offers free-to-use payment gateways and doesn't charge transaction fees. It's also a more scalable option that supports multi-channel commerce. This functionality is offered in three different price plans:
Standard - for $29/month, the basic plan offered by the platform is suitable for entrepreneurs who want to start their online business, as it is limited to $50k yearly sales
Plus - for $79/month, this plan is more suitable for small businesses with features like abandoned cart saver, stored credit cards, customer segmentation and more. The plan is limited to $180k yearly sales, and you will have to buy the Pro plan if your sales are more
Pro - for $299/month, this plan is good for scaling businesses that have $400k yearly sales. This plan provides additional features like product filtering, customer reviews, up to eight inventory locations and more. If you want a plan for unlimited yearly sales, they also offer "Enterprise", a custom plan for your requirements
Pros
Drag-and-drop functionality
Highly scalable
No transaction fees
Integrated payment gateways
Great marketing and SEO tools
Cons
Expensive themes
Plans limited by sales cap
Lack of mobile app
Basic features like price listing, product filtering, customer reviews and more, come in expensive plans
Our verdict
BigCommerce can be a great option if you are a growing business that wants to scale its processes and can afford expensive plans. Unlike Shopify, it doesn't charge transaction fees, leaving more money in your pocket.
4 - WooCommerce Checkout: Best Shopify alternative for WordPress fans
WooCommerce Checkout is a hugely popular open-source ecommerce plugin for WordPress. According to BuiltWith, WooCommerce powers over 23% of ecommerce websites, surpassing Shopify.
So, if you already have a WordPress website, WooCommerce can be a much better alternative to Shopify as it seamlessly integrates with WordPress and allows you to leverage its powerful content management system while managing your ecommerce operations.
On WooCommerce, you can build your own store and manage it on the go. Although it is a free and self-hosted platform – you have to store files on your server – getting started on WooCommerce requires you to have the technical expertise to use the platform.
Pros
The standard platform is free and open source
Integration with WordPress
Huge collection of free and premium plugins and design options
Access to a range of payment gateways
Cons
Need a WordPress website to start as WooCommerce is just a plugin
Large learning curve
Lack of mobile app
Need a dedicated WooCommerce host
Our verdict
WooCommerce checkout is a free WordPress plugin that allows you to add as many plugins as you need, making it highly flexible. It gives you more control over design and functionality and supports various payment gateways and shipping methods, making it suitable for businesses of all sizes.
If you have an affinity for WordPress and can handle all the technicalities independently, then WooCommerce should be your choice.
However, entrepreneurs and small businesses that don't have technical skills or don't want to spend on external help may struggle with the platform.
5 - Magento: Best community focused, open-source Shopify alternative
Magento, now Adobe Commerce, is a flexible ecommerce platform that offers two options to create your ecommerce website using Magento Open-source and Magento Commerce.
To use Magento Open Source, you need technical skills or experienced developers on your team to build your online store.
But if you have them, it is free to download and install, and an excellent community will greet you with great support. Though it may take a lot of time to set up, the platform is highly customisable and has a good range of themes to choose from.
Magento Commerce, on the other hand, is a more suitable platform for more established businesses as it is more focused on delivering a consistent omnichannel experience.
So if you're an enterprise that wants to add complex functionalities to your website, like inventory management, product recommendations, account management, data analysis and more, Magneto Commerce could be for you.
Naturally, this enterprise offering comes at a much higher price.
Pros
Open-source platform with excellent community
Highly scalable platform
Powerful plugin marketplace
Limitless customisation
Robust community
Cons
Requires technical skills
Lack of mobile app
Higher price point
Our verdict
Magento is renowned for its scalability and flexibility and offers a comprehensive set of advanced features that surpasses Shopify. The platform also has a community of developers who actively contribute towards its growth.
6 - Wix Stores: Best Shopify alternative for casual sellers
Though it didn't start as an ecommerce platform, Wix now provides you with a wide selection of templates, allowing you to customise your ecommerce store with its Wix Stores solution. Entrepreneurs and SMBs without prior experience can simply choose a template, upload their goods and go online in minutes.
There are more than 800 templates to choose from, more than any other website builder. You can also get yourself a custom-made one using Wix ADI. The platform offers drag-and-drop functionality and can move elements wherever you want on your website. Wix focuses on keeping your design neat and helps you align elements as you drag them.
Wix Stores is a platform specialising in building a content-rich website that can handle basic ecommerce functionalities. But if you want a serious ecommerce store that can provide you with complex functions like shipping options, a shopping cart, payment gateways and tax calculations, then you need to purchase their Business plan, which can cost $159 p/m.
Pros
Easy to use
500+ templates to choose from
No lock-in on long-term plans
Drag-and-drop functionalities
Built-in SEO tools
Cons
Lack of mobile app
Expensive VIP plan
Our verdict
If you're new to ecommerce selling, want flexibility in design and wish to go live in minutes, then Wix could be the best option for you.
But if you think you might need more advanced ecommerce features and a scalable online store, you should consider other platforms on the list.
7 - PrestaShop: Best highly customisable, open-source Shopify alternative
PrestaShop is an open-source platform that enables you to sell as many products as you want without incurring transaction costs.
The platform is very technical and you might have to hire a PrestaShop expert. The flipside of this is that the platform offers you high flexibility and extensive customisation options like integration of payment solutions, adding a shopping cart, updating products and more.
It also facilitates easy migration from other platforms like Shopify, Magento and 3dCart. Since it's a free platform, it becomes a strong contender for entrepreneurs and small businesses that want to have complete ownership over their content without using WordPress.
It's important to note that although it's a free platform, you still have to buy a domain name, and also, since it is self-hosted, setup may be challenging. PrestaShop comes with only one pre-installed theme, and you have to subscribe to expensive third-party themes if you wish to have a different look and feel for your online store.
Pros
Free
Open source
Highly customisable
Complete ownership of content
Good availability of themes and modules
Easy migration from other platforms
Cons
Requires technical skills
No drag-and-drop functionality
Limited free themes
Lack of mobile app
No official aftercare
Our verdict
PrestaShop provides an open-source online store solution with great flexibility. If you're on a budget and have great technical skills, PrestaShop could be the right choice. However, PrestaShop can be expensive and cumbersome if you have limited coding skills or want to set up a complete online system with premium features.
8 - Ecwid: Best Shopify alternative with seamless omnichannel integrations
Ecwid is a simple ecommerce platform that allows you to leverage the power of multiple sales channels, including websites, marketplaces, and social media and integrates seamlessly with them. The platform is user-friendly and affordable compared to Shopify, but it isn't open-source like many alternatives on this list.
Ecwid offers a free basic plan where you can create your online store with minimal features and can sell up to 5 products. However, if you want to leverage social media and sell more products, then you need more than just the basics. The plans range from free to $82.50, depending on your requirements.
If you have an existing WordPress website, then you can use Ecwid to create a widget and add it to your website to allow customers to make a purchase. The platform provides a variety of customisable templates and designs to create a visually appealing online store.
Pros
Free forever plan
Usage of multiple channels
Built-in tools for Google and Facebook advertising
Simple user interface
Cons
Not for large numbers of products
No support in the free plan
Lack of mobile app
Need paid plan for basic features like inventory management, social media and order creation
Our verdict
If you already have an existing website and social media presence and want seamless integration between the two, then Ecwid can be a good fit. However, you may want to look at other options from our list if you have a large product portfolio and want extensive functionality and scalability.
Conclusion
While Shopify is an easy-to-use ecommerce platform with a wide range of in-built ecommerce features, it's clear that other options on the market are worth turning your head for. Especially when Shopify's vendor lock-in and transaction fees seem to be here to stay.
If you're an entrepreneur with good technical skills, or you're a business with a team of developers, you may want to opt for open-source platforms like WooCommerce.
But for entrepreneurs and small businesses with limited coding skills, Studio Store by Builder.ai is an extremely competitive option.
This is because you can easily scale your business with custom features in the future while there are no transaction fees. Plus, you own the code and can pay for your ecommerce store in affordable monthly instalments. Hit the banner below to book a demo 👇
Want to build your online store?
Book a demo
Speak with one of our product experts today.
By proceeding you agree to Builder.ai's privacy policy and terms and conditions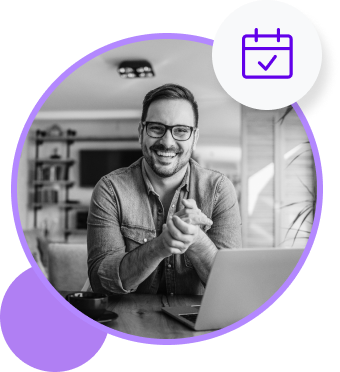 Disclaimer: The content of this article is provided for informational and promotional purposes only and is derived from publicly available data and industry sources. The views and opinions expressed herein represent those of the author alone and do not necessarily reflect the official policy or position of Builder.ai. This content is intended to offer insights and is not a definitive statement on the part of Builder.ai. Readers are advised to consider the promotional nature of the article and to exercise their own judgment in interpreting the author's perspectives. Builder.ai accepts no liability for any actions taken based on the information provided or for any consequential, special, or similar damages, even if advised of the possibility of such damages.
Team Builder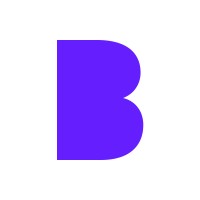 Editorial Team at Builder.ai
Stories published by the editorial team at Builder.ai.