Shopify is a cloud-hosted SaaS ecommerce platform that lets you rapidly start selling products online. But all those plug-ins and fees really add up fast. Plus Shopify isn't super flexible and to make an attractive store that really showcases your products, you'll need some coding skills (or to hire a developer to do this for you). And you'll pay a commission on all your sales to Shopify... forever.

That's why these 5 alternatives are well worth a quick scroll down.

Top 5 Shopify alternatives
Builder.ai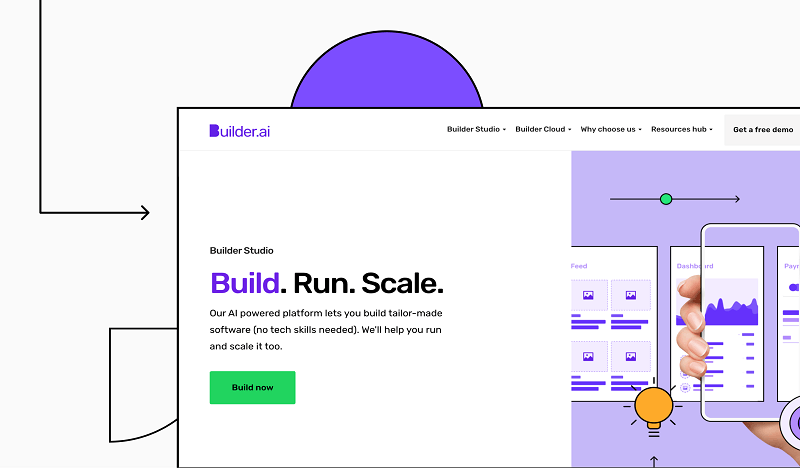 First up, this 'Shop-in-a-Box' is a complete ecommerce solution. Studio Store gives you iOS and Android apps on top of the usual website storefront, but you also get software maintenance and even free cloud hosting thrown in too!

Where Studio Store really stacks up well against Shopify is fees. Unlike the other alternatives on this list, there's no revenue share. So those hefty fees (up to 25%) other platforms or marketplaces change stay in your pocket.

Maybe that's why the Studio Store ecommerce package won 'Best Covid-19 Innovation for Recovery' at CogX last year? Well worth checking out, anyway.

Pros

0% commision – no revenue share
Complete ecommerce solution (web, iOS & Android apps)
Apps make 3x more sales than mobile websites
Free plan (up to 50 orders a month)
Highly scalable
Own your brand
No coding skill required

Cons

Get website first, apps take 2 weeks to build
WooCommerce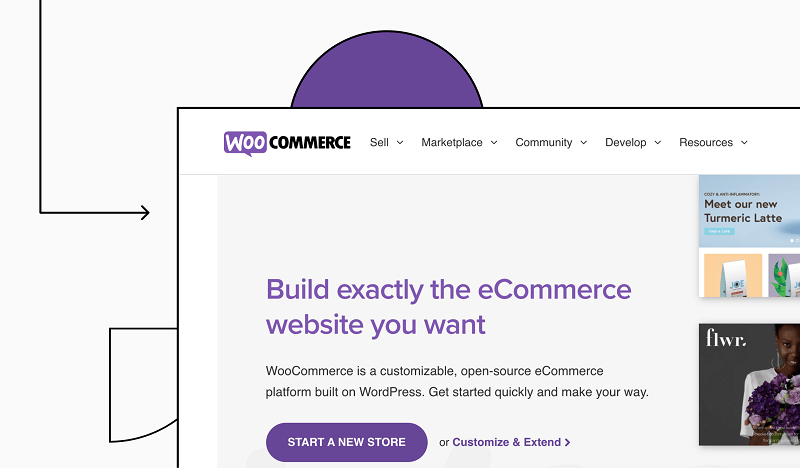 WooCommerce is an open-source, free ecommerce plugin for WordPress. WordPress is the world's leading content management system (CMS) – according to Digital.com, it powers some 35% of the entire web!

WordPress is the ultra-scalable, cost-effective route to web design. WooCommerce integrates with WordPress to offer you free ecommerce solutions that integrate seamlessly with your WordPress site.

This is perfect for those who already run a WordPress self-hosted site and want to add ecommerce functionality.

Pros

Excellent for those who are offering ecommerce as part of a mixed-use website or blog
Expandable with plugins and tons of design options
Free

Cons

BigCommerce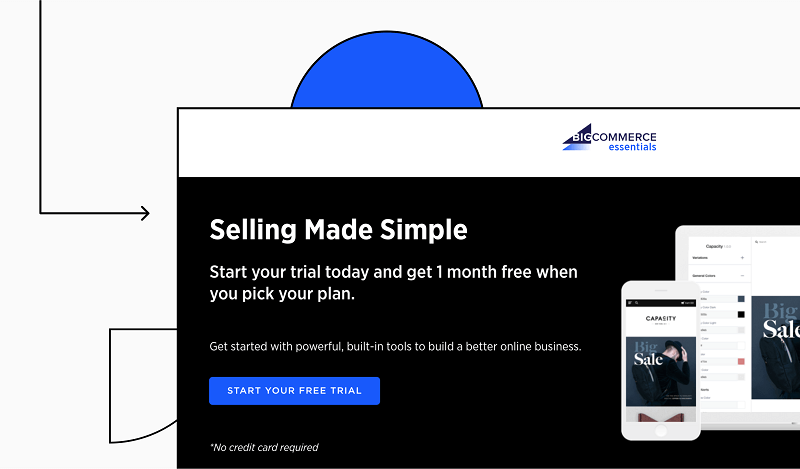 BigCommerce is one of the key Shopify competitors. In essence, the two are very similar and hard to split in most ways. The pricing structures are similar and both come with straightforward drag-and-drop page builders.

BigCommerce is perhaps the more scalable option, offering more for shops with very complex product catalogues. It also has more SEO flexibility than Shopify but can be more expensive, if you want to access extra features.

Pros

Easy to build beautiful sites
Excellent SEO features
Scalable to big businesses

Cons

Similarly pricey to Shopify
Big Cartel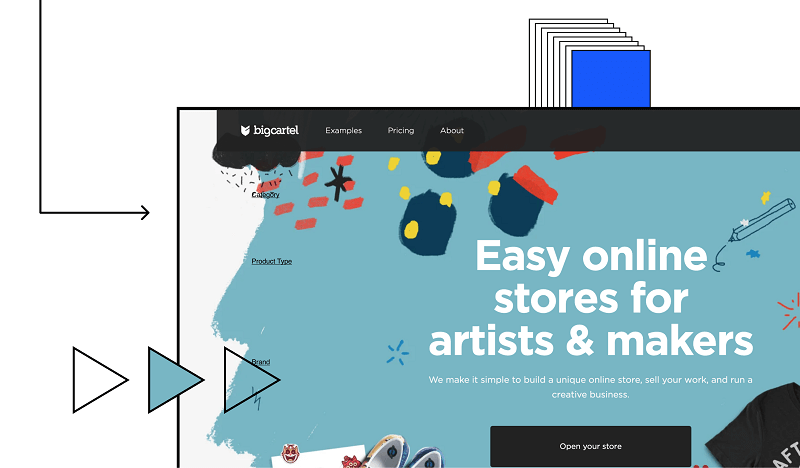 Marketed to a similar audience as Etsy, Big Cartel is a scalable platform that suits makers and artists. It's jammed with contemporary design features, quality SEO tools and enough features to fully customise sites from the ground-up.
Big Cartel has a product limit of 300, so if you're looking to sell more products than this, it obviously isn't the right choice for you.

Pros

Free plan (for 5 products or fewer)
Tons of superb design options
Simple to use

Cons

Not particularly scalable
Magento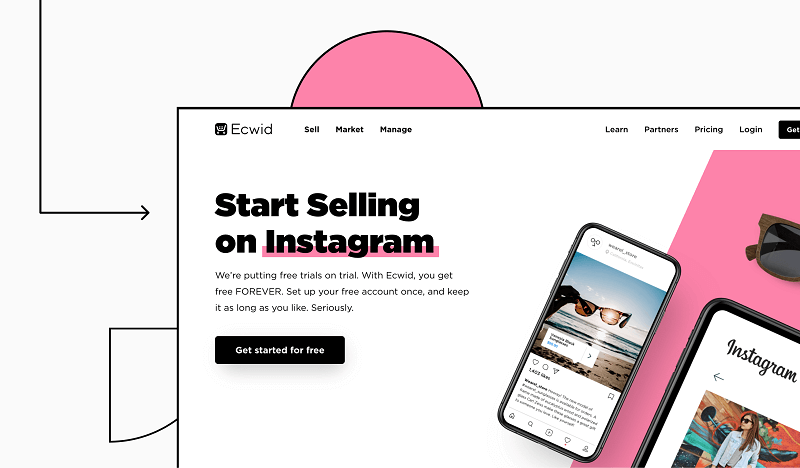 Magento is a self-hosted, highly scalable ecommerce platform suitable for businesses of all sizes. It's arguably the strongest ecommerce platform for enterprise-level businesses and brands and since it's open-source, it's practically limitless in customisability.

Magento also serves the niche market of B2B ecommerce and is probably the best ecommerce software suitable for non-typical stores and product categories.

Pros

Powerful with huge plugin marketplace
Scalable to the max
Open-source

Cons

Add an app – and make even more sales!

Decided? Great. If you're selling on an online marketplace, it makes sense to add an app to your ecommerce strategy. Here's why: according to Statista, 72.9% of global retail ecommerce is set to be generated on mobiles in 2021. And even pre-pandemic, in-app sales have been growing 46% year-on-year.

Sounds like a no brainer but smaller retailers can worry about the spiralling costs and missed deadlines that most people link to app development. This is where Studio Store has your back (and why it won 'Best Covid-19 Innovation for Recovery' at CogX).

Start straight away

There's no hanging around. Your apps are delivered in as little as 2 weeks and it's simple to integrate them with any marketplaces you like.
There's a low monthly fee with EVERYTHING included. And you can even try for free – with 50 free orders each month. Really, what have you got to lose?

Viveka Nand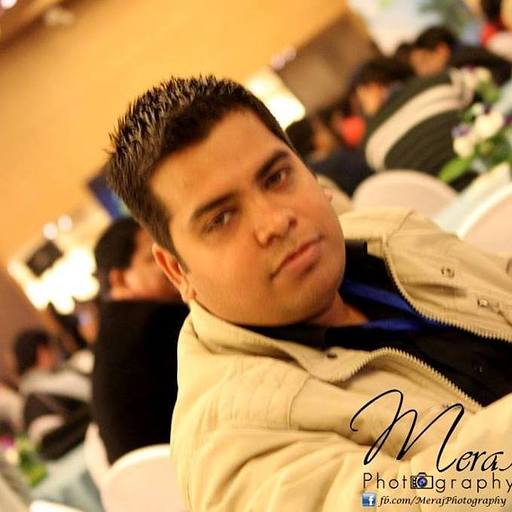 Sr SEO Manager at Builder.ai
Viveka Nand is a Sr SEO manager at Builder.ai where he applies 10+ years of experience to ensure the company's organic growth on search engines. Viveka has BA from Magadh University, India.