So, you've
created an app
.
But you're wondering how to increase app downloads. Especially because they're trickling through slower than a sloth riding a tortoise.
This is a problem that most app owners experience post launch. But don't fret.
We've got 23 tactics that'll help you blow your competition out of the water and dominate the Apple App Store and the Google Play Store.
Before you launch

1. Ask your existing users for reviews
How often do you download an app with bad ratings or reviews? Or even with only a handful positive reviews?
Unless it's essential for your work or personal life, the answer is probably "never". That's what makes the existing users of your app your biggest weapon when attracting new potential users. 
A product with 5-star user reviews, for example, is 270% more likely to be downloaded than one with no or negative reviews. Plus, as reviews are one of the app store ranking factors, your listing is directly affected by them.
Push notifications that encourage users to review your app and share their feedback on the Apple App Store or Google Play Store will help you secure reviews at scale. But when you do ask users for ratings and reviews, remember to:
Tilt the results in your favour:'Could be better' leads to a feedback form (use this to improve your app experience), 'Loving it' asks your target users to complete an app store review
Wait till they level up: ask your active users for a review once they've completed/achieved something
Don't interrupt them: or ask for a review when they're in the middle of something
Pick engaged users: maybe those who've had 10 sessions? Or bought something? Or shared content? Or installed your latest update?
Don't ask too early: or too often – that's just annoying
2. Reach out to influencers to promote your app
To get relevant influencers in your app niche to promote your app for free, you'll need to give them some value first. 
Try commenting on their social posts and replying to their stories before you plan to work with them. 
And if they have a blog, offer to guest post. This gives them high-quality content for their site free of charge, improves your reputation by association and also improves the authority of your site if you can secure a backlink.   
When you finally ask the favour, sweetening the deal with a couple of freebies can't hurt.
3. Learn about App Store Optimization


With 2 million apps on the Apple App Store and 3.5 million on the Google Play Store, you're not going to stand out without putting in the hard yards.
That's where app store optimization (ASO) comes in. 
Although there are subtleties, ASO is essentially search engine optimization (SEO) for app stores. 
To make your app discoverable, you need to include relevant keywords in your title and the short and long descriptions. You also need to choose appropriate tags and categories to allow your chosen app store to accurately index your app. 
Meanwhile, including high-quality screenshots and videos of your app in action helps to increase your mobile app downloads, as do…
You guessed it:
Ratings and reviews. ASO can only be successful if your users genuinely like your app and they're willing to publicly share their views. Here's what you need to know about ASO on the Apple App Store and the Google Play Store: 

App Store
100 character limit
Use commas (no spaces) to separate keywords
Don't add your brand name, category name or the word "app" as keywords (you get them automatically)
Include your most important keywords in the app name and subtitle 
Google Play Store
There's no keyword section, instead Google crawls your whole description for keywords
Aim for long-tail keywords: these are more specific combinations of keywords - there's less competition so you can rank higher
Brainstorm ideas and then use online tools like Keywordtool.io
4. Take awesome screenshots 
Effective app store screenshots communicate the key features and benefits you can deliver to your audience. 
To ensure they encourage as many potential users as possible to download, include them on the first two screens. 
These alone may be enough to attract new users, while extra detail in supplementary images will help to convince the undecided. 
Here are some extra tips to keep all your screenshots on point: 
Increase font size - so it's readable without having to click on your screenshots (most people won't bother)
Use fewer words – make your message easy to scan
Combine screens – create maximum impact  
Explain different features and benefits on each screen
Choose high-quality images optimised for a range of devices, as laid out on the sizing and resolution guidelines on The Apple App Store and Google Play Store
5. Create a promo video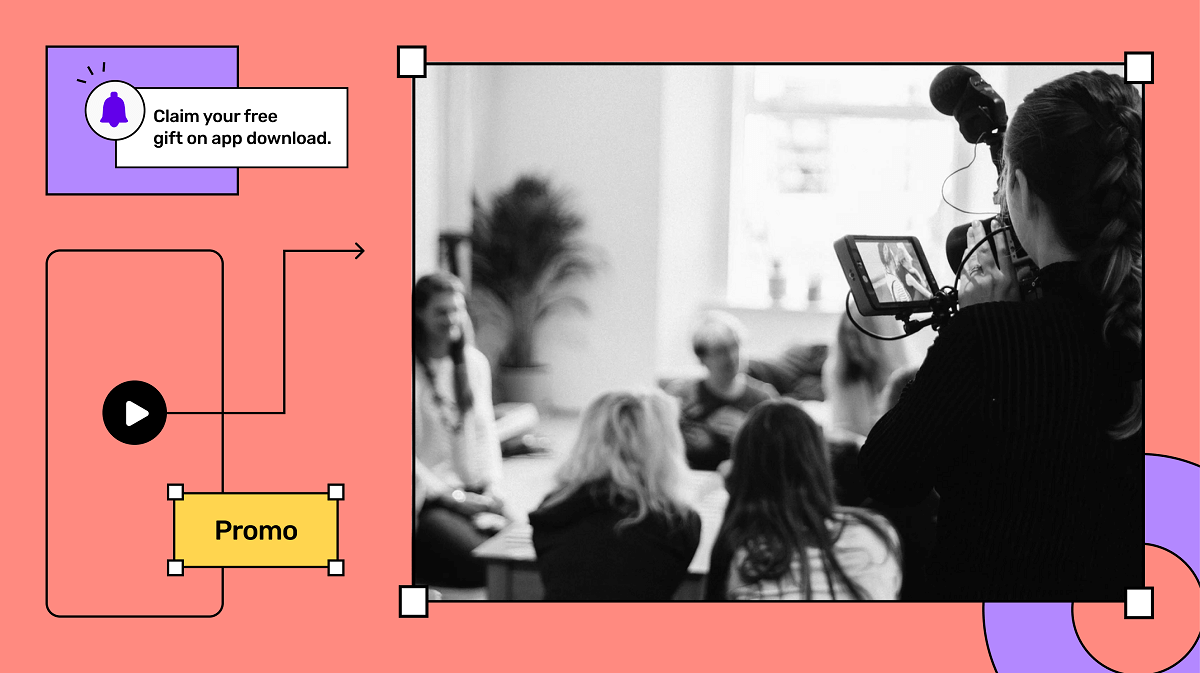 You can add this as one of your app screens. Or use it on social media to promote your app.

And if it's good, it's a great asset to send out to journalists or other blogs as part of a PR drive or as part of a campaign to get your app reviewed (or win an app award).

Google also favours video content, so you can generate plenty of traffic with your promo video if you optimise it for a high-volume search query.
6. Start content marketing
Content marketing is one of the most cost-effective ways to build your brand, nurture potential customers and convert them into raving (and paying) fans. 

And despite its ability to increase leads by 126%, it's totally free. 
SEO-optimised content, for example, has the potential to generate thousands of visitors to your site every week.
In the content you post on transactional keywords (where users have an intent to make a purchase), be sure to include calls-to-action (CTAs) to download your app. 
7. Write a press release
The key to a successful press release is working out how to pitch it to the general public to make them as excited about your app launch as you are. 
That means you need an angle.
Your best bet is to lead with the features and benefits you're providing that no one else can or the problem you're solving through your app. 
Then you can provide extra details, including quotes from you, before finally adding context to your launch.  Don't forget to include pricing, a company boilerplate, contact information and details of where people can find and download your app.
8. Create a media kit
You've got a journalist interested in your app launch? Hallelujah!

Now don't go and lose that sliver of goodwill by making it tricky for them to write up.
Create a media kit anyone interested in your app can access instantly, including:
App icon (high quality, different sizes)
Screenshots (see above)
Press releases (add them all in one place, so they can see your history, easily)
Your logo (again, high quality in a range of sizes)
Picture of you or partners (to go with your quote)
Your contact details 
9. Host a launch party 
Now COVID is under greater control, the return of the classic app launch is in full swing. If you have the budget,  inviting the local media and the tech industry to an event (free booze optional) will help to spread word of mouth about your app. 
And to keep attendees on their toes, you could think about making a surprise announcement at the event to create extra buzz. Think Steve Jobs at Macworld expo when he'd end keynotes with "one more thing".  
10. Do interviews 
Following up on your press release, leverage the relationships you've developed with the local media and offer in-depth interviews about your app. 
Finding a unique angle for the story you pitch will give you a better chance of going viral once the story goes live. For example, if there's a remarkable personal story behind your app, call it out. Do the same if your app taps into current affairs debates like climate change or diversity and inclusion.
But when you do this, make sure your messaging is consistent with your launch. If you come up with a brand new value proposition on the spot, it could confuse your audience.
11. Use website features to increase app installs
Got a mobile responsive website already? Create a landing page to promote your app and either include a clear promotional banner (AKA a "hello bar") on your home page or add a pop up when readers first arrive to motivate them to install and use your app. 
Exit popups are also handy because they target users as they're about to leave your site. For example, when they scroll up, the popup will appear, ensuring you don't lose the opportunity to increase app installs.  
12. Share on social media
And reshare. You won't reach everyone with that first launch announcement, so find new angles to talk about your app launch. 
It's best to see where your potential customers spend most time and pick the most relevant social media channels. Then it's more manageable to post regularly and reply to everyone's comments.
To target the most relevant audience possible, you may need to look beyond social media feeds. Subreddits and Quora discussions about keywords related to your app are worth monitoring as are Facebook and LinkedIn groups.
The key to engaging here isn't to hard sell. Instead, you should offer value to the community with your posts, engage with other people's content and only plug your app where it's most natural. 
13. Feature on app review websites
Get in contact with media houses, bloggers, review sites and any other outlets that might be relevant to widen the reach of your app. 
You can repurpose much of the work you've done for your press release and interviews, but be sure to tailor your pitches to each individual site. As we mentioned earlier, collecting social proof like positive user reviews could motivate your app users to download the app.
14. Get your app included in listicles
If you search "best [insert category] apps" on Google, likelihood is it'll return a ton of listicles including your competitors. And there's no reason why these blogs won't list you too if you reach out to the author or the company's content manager. 
Depending on the length of the blog, you may have a limited word count to communicate the features and benefits of your app, so include the most important ones first .
15. Get physical
Got a physical store? Offer customers a promo to download your app and advertise it around your store. Even if you don't have a bricks and mortar store, you can include a reminder to download your app on your packaging.
Tip: Add a QR code 
A QR code placed around your store or in a card in your packaging makes it easier for offline customers to download your app.
16. Offer a promo
Promo codes, discounts and contests help build your brand while encouraging more potential users to download your app. 
Use your social channels to make people aware of them and ask influencers you already have relationships with to promote them on their accounts. 
You may also want to include any offers on your marketing materials such as press releases and interviews to maximise your reach. 
Ongoing promotion 
17. Use these free marketing tools
Make your mobile app marketing simpler with these free tools. They'll help you do everything from managing your social media to getting found by customers. 
Here's some we use at Builder.ai:
Later – helps you manage Instagram posting
Hootsuite – lets you manage social media channels
Google My Business – helps people find you on Google
Segment – helps you manage your customer data
18. Apply for awards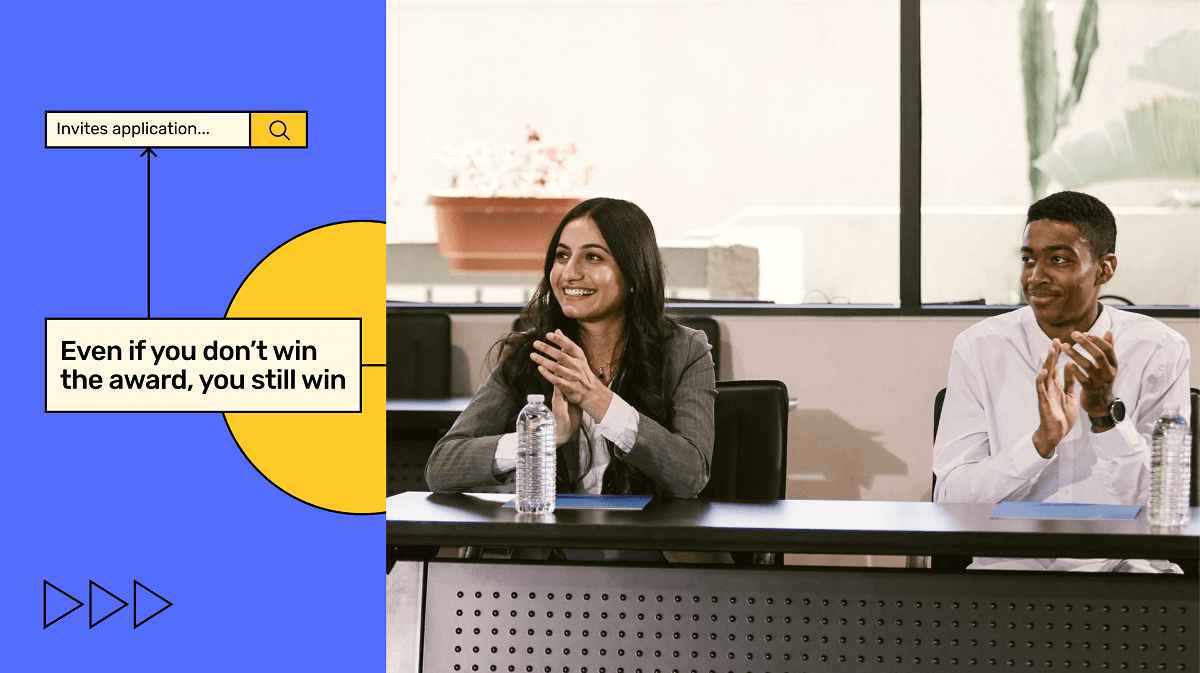 Winning an award is great for credibility. It's free mobile app advertising and you can use all the channels listed here to announce your win and get people to download your app. 
New awards are invented all the time, some far more recognised and prestigious than others (depending on what kind of app you've created). App awards can be free but many charge fees to enter, so you'll need to do some research.  
And "even if you don't win the award, you still win"
Just entering awards is often enough. Why? Well, asking for votes is a great way to promote your app. Whatever happens, you get exposure, feedback and credibility.
19. Add app download links to your company's email signatures
Create a promotional banner for yours and your employees' email signatures linking your app's listing in the app store. 
You may want to include a screenshot here if possible and add some context with a description. For example, something like this would work: 
Our new app, [add your app's name here], helps you [add what your app does]. Download it now [add hyperlinks to App Store and Play Store]. 
20. Reply to all your reviews
A small number of bad or negative reviews are incredibly important. Why?
Because you can learn from them. 
Beyond feeding their suggestions into your product development, an unhappy customer who you dazzle with amazing customer service can also become a strong advocate for your brand.
21. Record a podcast
When recording a podcast, talk about the problem your app solves. That's the part people can relate to. A podcast where you focus too much on the app itself is just a long advert that no one wants to listen to. 
Tip: sometimes it is who you know
If you have friends in the know, get access to their audience by asking them to rep your app.
22. Analyse app performance 
Even if you're ranked #1 on the Apple App Store and Google Play Store, it won't stay that way unless you keep an eye on key metrics and continue to optimise for users. For example, you should keep an eye on app store searches, and take advantage of any new features available to you on your chose app store. 
23. Update your app regularly 
Updating your app means you're addressing feedback and trying to provide the best possible experience for users. 
That's the type of thing that will generate better reviews, secure more downloads and increase loyalty in your customer base. App updates also give you a legitimate reason to send a push notification to remind users about how great your app is and encourage them to try new app features.
Conclusion
Even by applying a handful of the tactics listed above, you'll likely increase your app downloads tenfold and soar up the app store rankings. Particularly if you focus on getting a bunch of user reviews.
But for world domination? You'll need to throw the kitchen sink at promoting, improving and monetising your app. 
And we can help you do that. Follow us on LinkedIn 👈 to make sure you never miss our tips and tricks!
Frequently asked questions

1. What are the best ways to promote an app?
The best way is to create a well-designed app with a great user experience. We can help you with that. Whether you're selling online or you're bringing your small business online, try our Studio Store Ecommerce app.
2. How can I promote my app for free?
Make sure it's easy to find on the app stores using app store optimization (ASO). Also consider reaching out to existing customers, bloggers, influencers and journalists for reviews while leveraging social media and your website for promotion. 
3. How do I start app marketing?
First of all, you need to work out who your potential users are: what they want, what problem your app solves, where they hang out and how they want to be spoken to. Take a look at the free tools we recommended above, like Later, Hootsuite and Segment. 
4. Can I build an app for free?
Yes! Check out our free ecommerce app from Studio Store, it's a 'shop in a box' with everything you need to sell online (secure payments, no revenue share and bundled cloud hosting).
Greig Robertson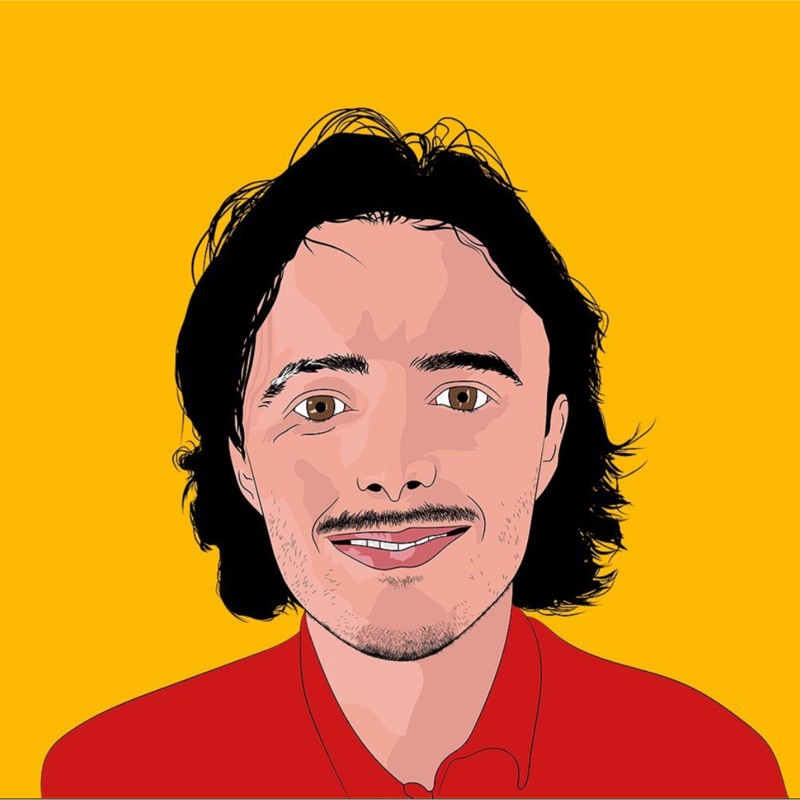 Greig is the Digital Content Lead at Builder.ai and a University of Bristol History grad. He has 5+ years' experience in B2B SaaS, creating data-driven, human-friendly content for high-growth tech startups. When Greig needs a dopamine hit, he checks Builder.ai's keyword rankings.