Online shopping is fast becoming the most popular way to shop. It's convenient, hassle-free, and quick. From clothes and accessories to furniture and medication, anything and everything can be ordered online, but few industries are growing at the same rate as the food and drink sector. If someone wants food, they may well expect to be able to download a mobile app for restaurant ordering, especially after the pandemic where we saw an explosion in the usage of food ordering apps.
Pro tips for creating a mobile app for restaurant ordering
Building an app for your restaurant is a great way to increase your brand awareness, develop a more loyal customer base, boost your revenue, and diversify your business to suit the 21st century way of ordering food. There are so many benefits to creating an app for your restaurant, and now is the perfect time to set the wheels in motion.
If you want to create a mobile ordering app but are unsure of how to, read on as we explain how you can build your very own app using an app builder.
#1 Identify the aim of the app
First and foremost, you need to identify the aim of your app because this will determine the template you choose later on, as well as your overall goals and deployment timeline. At their core, mobile ordering apps need to have the capacity for users to place an order and pay securely, but you need to think about any additional features you want.
Do you want users to be able to reserve a table, leave feedback, or accumulate loyalty rewards? If so, make sure you account for these aims early on.
#2 Conduct market research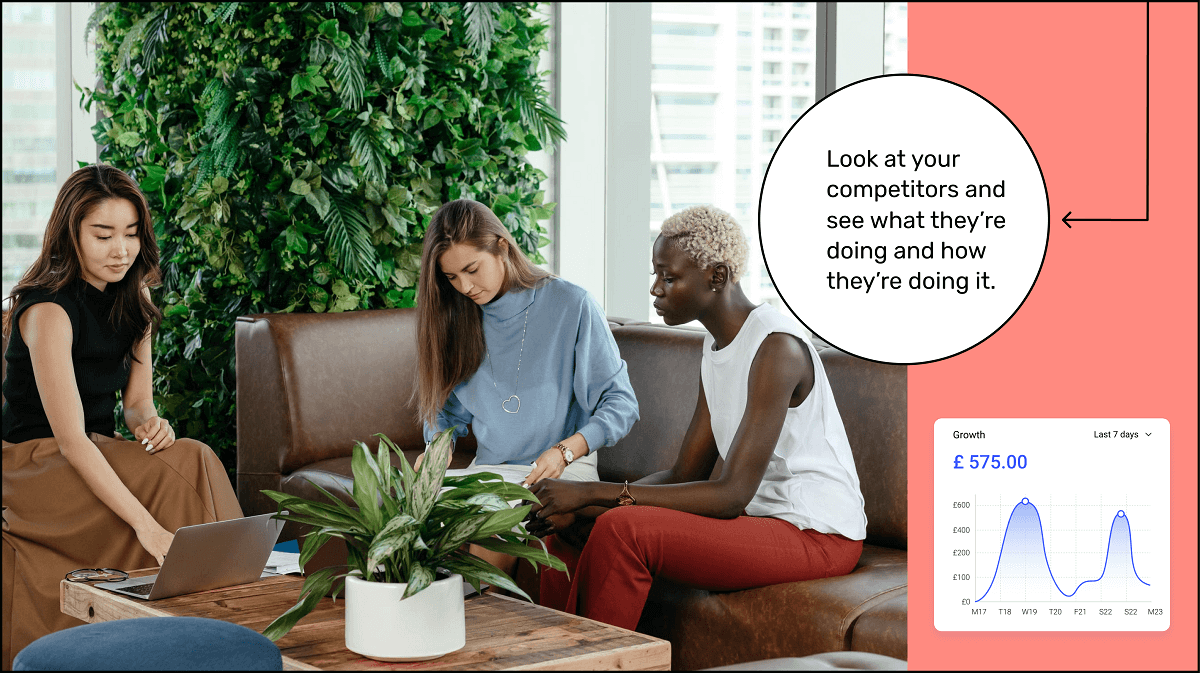 Once you know what you want your app to be able to do at a basic level, do some market research. Look at your competitors and see what they're doing and how they're doing it. Is there anything you think they're doing well that you could include on your app?
It's also important to make sure there's a market for your app. If you run a 5* restaurant and put a big emphasis on the dining experience, is it worth having an ordering app? Finally, make sure to float the idea with your customers to see if they'd use it.
#3 Set a deployment timeline
A pro tip is to set a deployment timeline and stick to it. This will ensure your project doesn't overrun by weeks or even months, and it will ensure everyone who's working on the project does their part.
From conception to completion, make sure you have a rough idea of when you want every aspect of your project to be completed. For more advice on choosing a deployment timeline, click here.
#4 Choose key design features
You might not know at this stage exactly what you want your app to look like, but you'll probably have some ideas in mind. Whether it's where you want your branding to be or what colour scheme you want to use, choose your key design features. If you're unsure, scope out your competitors or load up some of the food apps you have on your phone and pick out the features you like the most.
For this part, try and think from a user's perspective. If your design is highly unique and ambitious, consider whether a) it works and is necessary, and b) can be done using an app builder.
#5 Select a template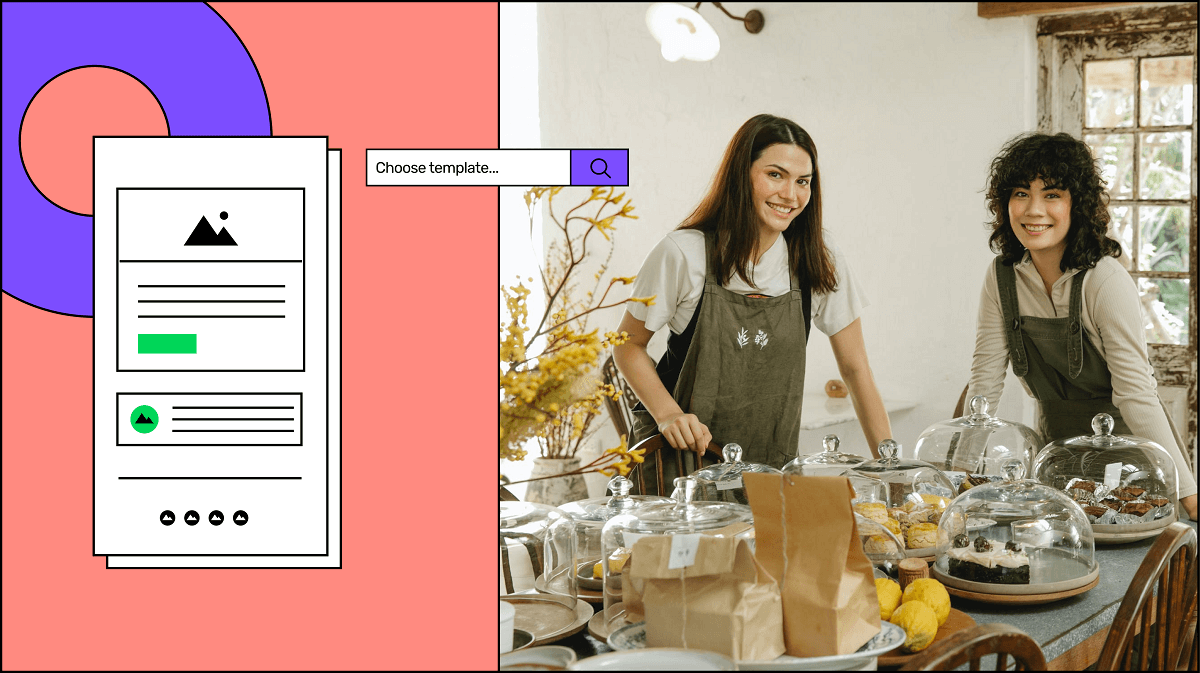 Knowing your key design themes will narrow down your template choice massively. Many app builders offer countless templates and it can be a long process filtering through them, hence why it's best to identify key design features first.
Different app builders will offer varying templates, so if you can't find what you're looking for on one, try another. Remember, whatever template you choose has been designed by a professional and works from both an aesthetic and accessibility point of view, so whichever one you choose, is guaranteed to perform well.
#6 Customise the template to suit your brand
When you have your template picked out, you can begin to customise it. This means adding in your branding and uploading your content, including your menus. Imagery is highly important for restaurant apps, so make an effort to have your professional photos taken.
Another pro tip is that if you don't yet have your imagery, check the stock library. Most app builders have them and they're better than having no imagery at all.
#7 Add unique features
After your branding is in there, you can begin to drag and drop features in. These might include allowing users to checkout as a guest or having the option to send push notifications. The great thing about Builder Studio is that you can add and remove features as you see necessary, allowing you to find the perfect fit.
#8 Test a prototype
At this stage, if you've used Builder Studio, you should have a prototype ready to test. Distribute it to staff and focus groups/customers to collect feedback on, ensuring you give them ample time to test. Feedback at this stage is critical, so make sure you take it on board.
#9 Launch your app
Once your prototype testing is complete and you're happy with any changes, you're done. You're free to launch your app and begin taking orders through it, just like that!
Start building today
Building a restaurant mobile ordering app isn't as hard as it seems – it just takes a few short weeks.

Builder.ai can help you get your restaurant app off the ground in no time and for a great price. We offer a range of expert templates designed to better the online food ordering experience for your customers. We provide EPOS integration to ensure smooth functionality and complete delivery management, as well as the option to add in customer loyalty schemes, QR menus, table ordering, and click and collect.

An investment in your online restaurant is an investment in your physical store. Check the development cost for your project and start building your restaurant app with Builder.ai today.
Frequently asked questions
What is the best app for restaurants?
The best app for restaurants depends on your restaurant and client base. Ordering apps like Just Eat are great for exposure, but having your own app is better for loyalty and long term growth. Don't know where to start? Studio Store is a prepackaged restaurant app with everything you need to bring your restaurant online.
How much does it cost to create a mobile restaurant ordering app?

With a custom Builder Studio app, you can see the price of development as you add in the features. There is no set price because your design and features will dictate the overall cost, but you can always see exactly what you'll pay before you start.
How long does it take to develop a restaurant app?
Totally depends on what you're building. You can offer Click and Collect and online delivery to your customers with a prepacked Studio Store app – and you can be up and running in as little as two weeks.
Steve Knight
Country Manager UK, for Studio Store at Builder.ai
Experienced Director with a demonstrated history of working in the internet industry, Last mile logistics & FMCG. Skilled in Business Planning, Operations Management, Coaching, Sales, and Retail. Strong Leadership, project management and skilled motivator able to operate at C level, Senior Management and at operational roles across any business. Business transformation, New Business and start up business model are a passion and a Natwest Entrepreneur Finalist 2018. For growth in Sales, Operations and people, I have the experience to deliver you a plan and then deliver the plan.