Builders,
Not too long ago, we shared our most exciting launch of Studio Store with you here. It feels like yesterday! Studio Store, a range of pre-packaged apps - beginning with e-commerce and delivery - was designed to let businesses go digital faster and at a fraction of the cost of building from scratch.
As you probably know, the first apps we released served the specific needs of businesses across e-commerce and delivery - such as flower shops, grocery stores and clothiers, and could be delivered to a customer in as little as 8 weeks. Since then, we've witnessed a ceaseless disruption across all industries globally by COVID-19, stopping, changing or morphing the way businesses have interacted with their customers. So, we wanted to help more!
Today, among those most vulnerable are the smaller businesses without an online presence that depend on their customers to walk through their doors. While we know that there remains a lot of uncertainty right now, SMBs are presented with an opportunity to rethink how they do business. This is the time when having a digital presence will be critical, which is why we are now extending our offerings to all SMBs- to help them leapfrog ahead.
Studio Store now offers apps for beauty, fitness, food, healthcare and education services.
Which means if you own a spa, gym, restaurant, school, college, hospital or dental clinic, then you can also benefit from quick digital transformation at a small price...and the FIRST 3 MONTHS ARE FREE!
Are you considering going digital for your customers? Interested in knowing more about the individual app offerings? Here you go:
Studio Store e-commerce app
Makes selling online effortless. Showcase your items beautifully and offer a variety of secure ways to pay. We don't charge you any extra fees, we're here to make you more sales.
Studio Store grocery app
You'll sell more groceries online with this app. Display your goods and make it simple to pay for them, securely. Build brand loyalty, collect invaluable data and reach a wider audience for your groceries.
Studio Store restaurant app
Social distancing features, contact-free ordering, kitchen management and virtual queueing (for takeaway and dine in orders). On top of keeping your staff and customers safe, you'll gain valuable data to build loyalty and grow your business.
Studio Store spa app
Booking massages and beauty treatments should be a serene experience. This app removes the admin and the safety worries. Essential COVID features manage social distancing and let your customers book and pay for wellness treatments contact-free.
Studio Store gym app
Encourage customers to return to your gym by offering social distancing features, contact-free payments and number-controlled sessions. Social features help your gym reach a wider audience. Collect valuable data and more reviews to grow your fitness business.
Studio Store retail app
All the features included in the ecommerce app but with social distancing, barcode scanning and contact-free payments. So you can offer your customers a safe and rewarding shopping experience – in-store, as well as online.
Studio Store salon app
Build stronger relationships with your customers and offer them easy-book appointments with social distancing and contact-free payments. You'll spend less time on admin, get more online reviews, offer personalised promos and create more loyal customers with your salon app.
Studio Store e-learning app
Online learning is simple with video teaching, chat features and lessons available for offline study. Parents can login to see how their child is progressing (phone verification keeps child data secure). And dashboards give teachers full visibility.
Offer your patients video consultations. They can book online or in-surgery appointments and search for doctors with the specialism they need. Our app is HIPAA and HL7 compliant and secure encryption keeps your patients' data safe.
The Studio Store apps are currently offered to English speaking customers across the world. The Studio Store is priced at $500/ ₹9,999 per month. Here's cherry on top: This cost includes building your tailor-made app (which you'll get in as little as 2 weeks), maintaining it and even cloud capacity to run and scale it.
Here's how Studio Store works
1. Kick-off call: Pay a refundable deposit, discuss your idea and share your branding.
2. Track progress: Simple dashboard shows your build's progress, or chat to our experts.
3. Launch app: 8-12 weeks (although in some cases, as little as 2 weeks) after your kick-off call.
4. Keep it fresh: Your app moves into maintenance and cloud. Your business grows.
The takeaway
In short, this is what makes Builder Studio Store the best app builder for you:
1. Simple: Software as easy as ordering pizza.
2. Fast delivery: In your hands in as fast as 2 weeks.
3. Personalised: Your branding is all customers see.
4. Aftercare: We maintain your project to keep it running smoothly.
5. Cloud: Get your cloud capacity included in a low monthly price.
6. Trusted: By global brands like NBC Universal, Virgin Unite and BBC.
We're not done yet! We also don't take any cut of sales or transaction fees (other than those charged directly by a payment gateway). Unlike other SaaS providers, the customer gets a copy of the code after 24 months. We bet you don't need any more reasons to jump in? Click here to get started.
Lakshmi Devan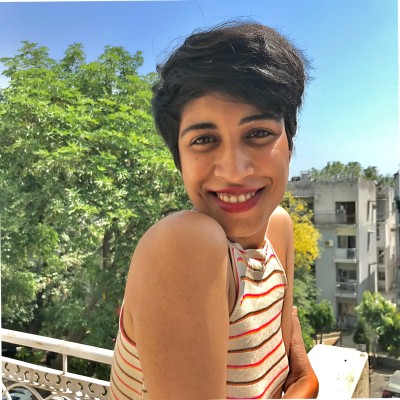 Senior Manager Content at Builder.ai
Lakshmi is a communications professional with over 6 years of experience across industries- from digital media and fashion to health and technology. She specialised in Integrated Marketing and Communications cum laude, and naturally, can work her magic best when handling public relations, marketing and editorial content and communication. Most people find her moderately introverted, conspicuously sassy, significantly energetic, and massively dog-loving.