Booking a table online and having the option to pre-order food are two digital functionalities that benefit both customers and business owners. The COVID-19 pandemic highlighted just how vital it is for people to be able to access a restaurant's services online, leading many businesses to start thinking about creating an app, with some even asking if it's possible to build a free restaurant reservation app.
If you're one of these people, keep reading as we explain whether it's possible, and how to go about it.
Can you build a free restaurant reservation app?
In short, you can't build an app of any kind for free unless you're a developer and can code the app from scratch yourself. This is not common, and that's why many people refer to actual developers or app building platforms – both of which are not free.
Estimates suggest an app can cost as much as £10,000, and that's at the lower end of the spectrum. Many functionalities go into building an app, including the programming, the design, accessibility, building a prototype, and extensive testing. This comes at a price.
If you want an app that can take both bookings and pre-orders with a secure payment gateway, you should expect to pay for it. If you find a template online for free, steer clear because it may not work, or it may not be secure. As a business owner, you have a responsibility to keep your client's data safe, so only use trusted app builders and developers (neither of whom will work for free).
So, whilst it's not possible to build free restaurant booking software, you can do it yourself to lower the cost, and you don't need to know how to code. App builders are a cost-effective option for most people looking to create an app, and the process is usually a lot quicker than hiring a private agency, too.
They mostly operate on a no-code system, meaning you simply use your cursor to drag and drop features you want to be included on your app, without ever seeing the code behind the app. This includes restaurant apps with a reservation solution and pre-ordering functionality.
How to build booking software
When you've chosen an app builder, keep an eye out for restaurant-specific templates as this will ensure you have access to the features you need, including booking software.

During the customisation phase (after you've selected your chosen template), make sure to add in a booking functionality. This should also give you an idea as to what users will see when they come through on your app. At this stage, remember that less is more and try not to overload the page. Think about companies like OpenTable and Design My Night – they're simplistic and easy to use, and that's exactly what you want your booking software to replicate.

Before you build your software, it's a good idea to have a profile on such platforms to increase your brand awareness. You can then eventually work to divert your existing customers to your app while attracting new ones on an existing platform.
You should also be able to see how this functionality will look from your point of view. It's no good having an online booking system if your team can't understand it or read the data, so it's worth getting their opinions on whether or not the back-end of the booking software works for them, and how they're going to integrate it in practice.
When you're happy with both the front and back ends of your booking software, you can move on to the next step.

Or avoid that work with this simple trick
Our online app builder is easy but when the pandemic hit, it was clear that hard pressed small businesses needed a much simpler, faster and more cost effective solution to survive it. That's why we created Studio Store, so you can avoid even dragging and dropping and template picking and just pick a great value app with everything included (it even includes hosting as that's another confusing, time consuming thing to think about). You can get this online food delivery app in as little as 2 weeks.

How to build food pre-ordering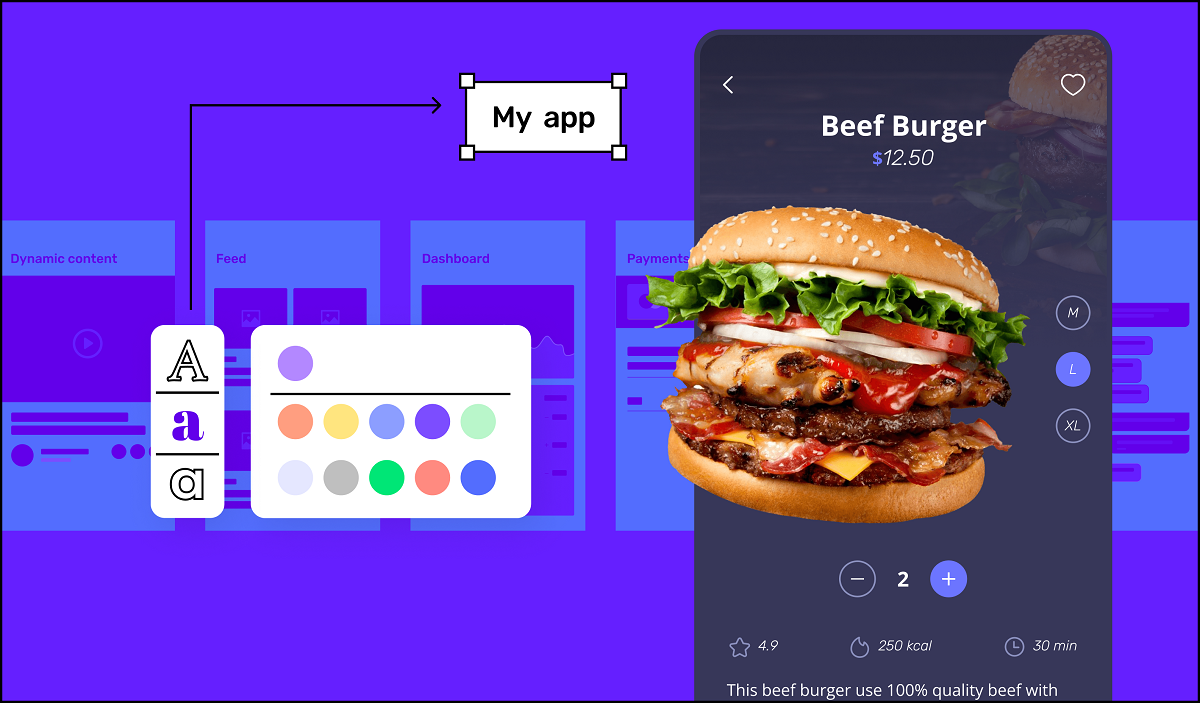 You won't need to worry about creating any part of your app but you will need to upload a menu so that people can choose what to pre-order. You might choose to have a limited menu online, or you may decide to switch the menu every few weeks to keep it fresh, making sure to read the data on what's been ordered to ensure you don't remove any of the most popular items.
It is as simple as that!

Start building today
Are you ready to start building an app today? If so, Builder.ai can assist. Take a look at Studio Store where you can get a restaurant booking app packed with features and even hosting is included for a great value price.

Some of the key features we provide as part of our service include the ability to enhance the online food ordering experience through click and collect orders, ordering from a table, reserving a table online, and seeing a menu via a QR code. We also provide EPOS integration and delivery management for seamless admin, giving you more control.

You know exactly how much you'll be paying and can pay in installments. It's so simple, our team sorts everything for you.

Find out more and start building today.
Frequently asked questions
What is the best restaurant reservation app?

The best app depends on your preferences and the type of interface you like to interact with, as well as how you like data presented in the back-end. That being said, Open Table is the most popular...for now! Set yourself up against the best, with app creation from Builder.ai.

Can you build a free restaurant reservation app?

No, you cannot build a free restaurant reservation app because design and features need to be paid for. However, Studio Store gives you the freedom to keep costs down, while still getting the app you need.

What is the easiest way to build a restaurant reservation app?
The easiest and fastest way to build a restaurant reservation app is to use a no-code app builder. At Builder.ai, you don't need any technical knowledge or experience in building apps – getting a brilliant app is as simple as ordering a pizza!
Ananth Ramanathan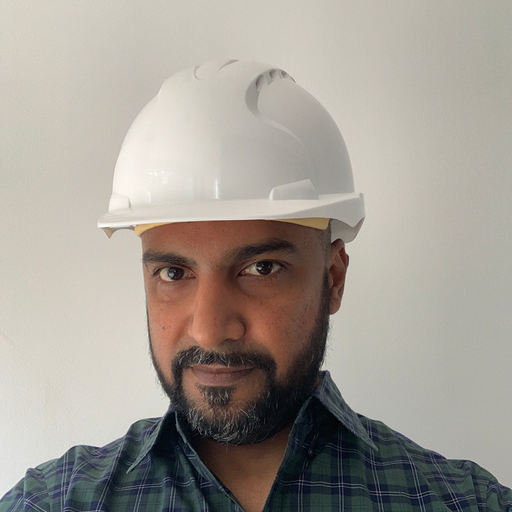 VP Studio Store at Builder.ai
Ananth Ramanathan runs Studio Store business at Builder.ai with a mission of digitising a 1M+ micro SMEs in the next 5 years. He oversees the commercial, product, and customer success functions to rapidly scale Studio Store globally. Ananth's an experienced tech business operator, a failed entrepreneur, and an active angel investor.