So, you've decided to create a restaurant app but are torn on whether to pay restaurant mobile app developers or an online app builder to complete the project for you. Both are viable options and have their own benefits, but it can be hard to choose between the two.
To help you make the most informed decision, we've put together a guide on everything you need to know about app developers vs online app builders.
What are restaurant mobile app developers?
Mobile app developers are agencies or solo developers who specialise in building bespoke restaurant apps from the ground up. They will usually code everything from scratch.
What are online app builders?
Online app builders and online platforms let you build your own app from scratch without coding. They more often than not utilise a drag and drop interface. They offer a range of stock templates and features to suit different types of apps, including restaurant apps.
What are the key differences?
There are several key differences between app builders and restaurant app developers, but it's important to note that both are entirely capable options, each with their own drawbacks and benefits.
Price
The cost of developing an app is typically at the top of a lot of people's lists, and it's greatly influenced by the build method. App builders tend to be cheaper and far more transparent about the price of building an app because they offer stock options and nothing is entirely bespoke. Prices are set and non-negotiable, but they do tend to be cheaper.
The reason private developers are more expensive is that the options are tailored to each client, and time needs to be paid for as well as the product. You usually won't know the price until the pitch has been completed. But here's the thing, we've got a better way.

Imagine an app-building experience that gave you the upfront costs as with a generic builder, but the design and expertise of private developers. You just pictured Builder Studio. You select what features and functionality your app needs, and can see the exact cost associated with them. These are then brought to life by a team of expert designers.
Timeline
Time is of the essence, especially in a competitive market like online food ordering. If you're wanting to launch your app within a couple of months or even just weeks, an online app builder is no doubt quicker, but you have to do the graft.
On the flip side, when you choose an app developer, you will need to communicate your idea to them, and they will then need to do the same. This is typically done through a series of meetings, all of which can take time. Add to this the fact that developers need to manually test app templates, you could be looking at a much longer timeline.

Builder Studio produces apps faster than traditional custom app developers. Meaning you can have your app up and running quickly...without having to do it yourself.

Functionality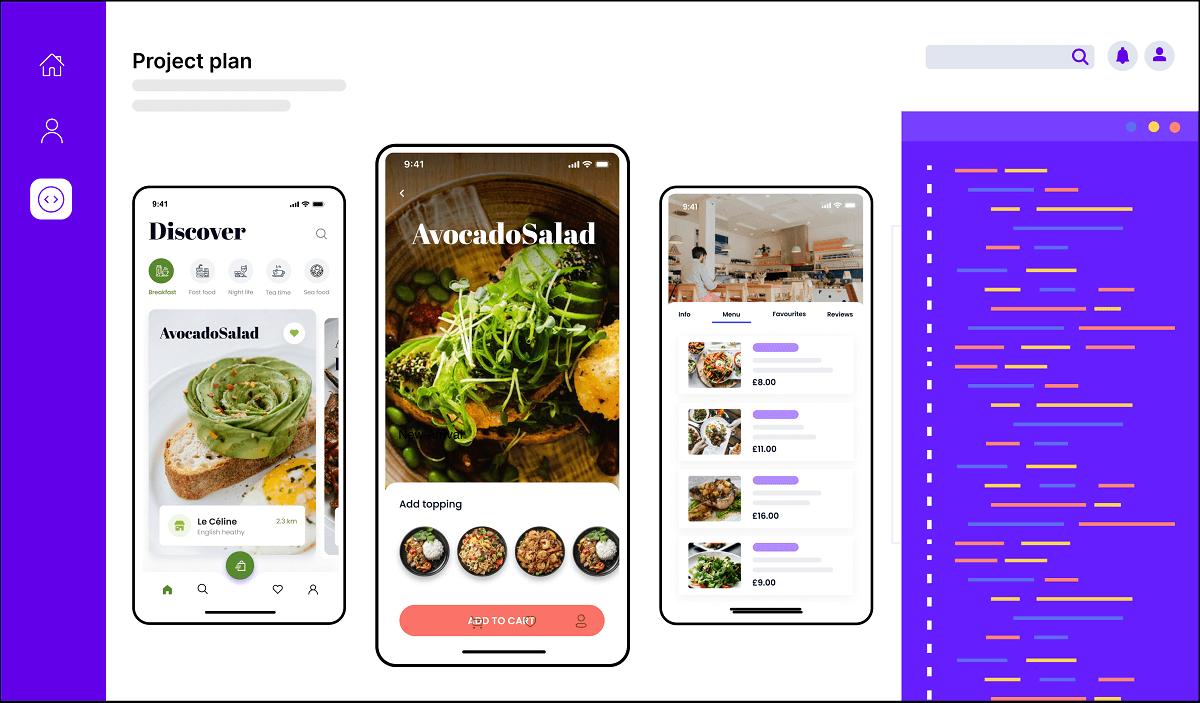 Basic app builders provide you with a templated structure. These are all well and good for the basics, but you need to think in the long term. This platform needs to be able to support your business as it develops, and if they don't have the options you'd like to have in future, you're better off avoiding it now.

Builder Studio offers a wide range of functionalities, including EPOS integration, being able to make table reservations, take online orders and table orders, present QR menus, implement customer loyalty schemes, and process payments securely. If this is what you're after from your app, an online app builder is a perfect option.
There are some other bespoke features you might want to add in, such as certain transitions and options to customise the user experience. If you want functionality that's not off the shelf so to speak, Builder Studio can help with this also.
Which is better?
There's no definitive answer as to which is better – it depends solely on your restaurant, what you need, and what your circumstances are. If you're a beginner or looking to create an app in a short time frame and on a budget, an online app builder is the best option for you.
If you have something completely bespoke in mind that goes beyond ordering food and reserving a table, and if time and money are not of the essence, a specialist restaurant app developer has its merits.

The answer to which is better? Well, that would have to be Builder Studio. The best of both worlds from a price, functionality and time-frame perspective, Builder Studio blends the affordability and efficiency of generic app builders with the bespoke, expert service of developers, to give your restaurant the app it needs!

Start building today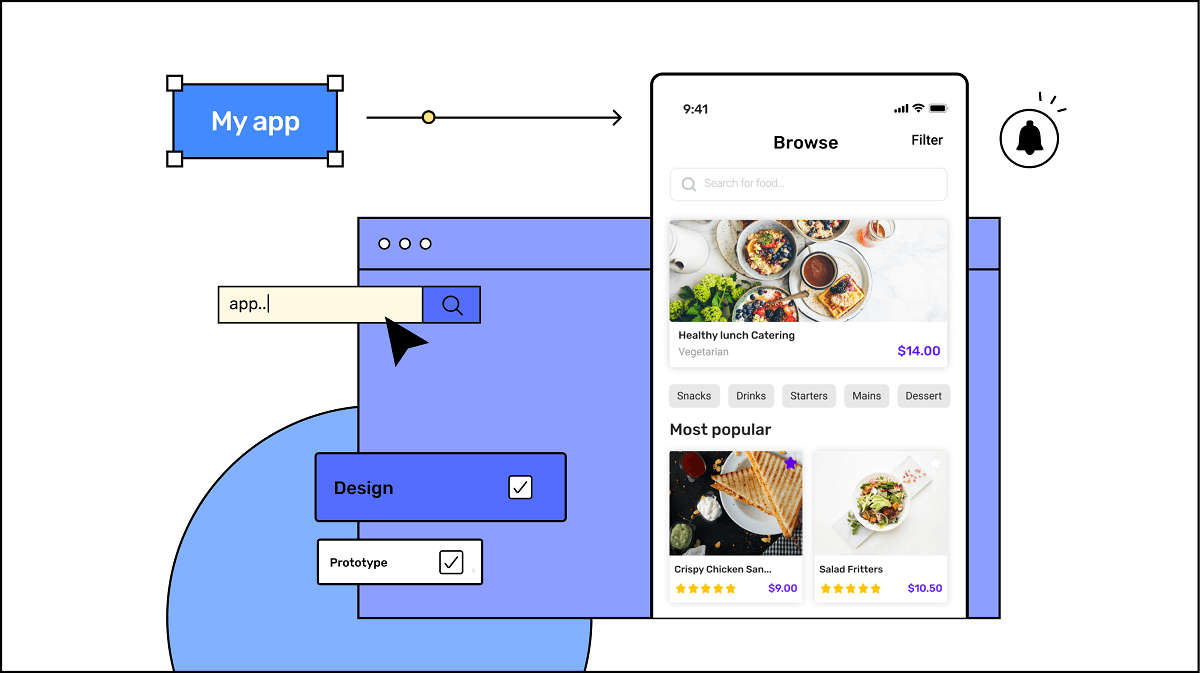 For those looking for a quick way to build a restaurant app for an affordable price, Builder.ai can help. We have a wide range of experience in developing restaurant apps and have crafted several specialist templates that will allow you to digitise your restaurant, boost your brand exposure, and make the experience better for your customers.
From basic online ordering apps to marketplace apps that mimic the likes of Just Eat, we can help you bring your vision into reality. As mentioned, we offer full EPOS integration and can enhance the online dining experience for your customers through expert design, seamless functionality, and complete delivery management on the back-end.

Take a look at our Builder Studio to get a feel for what we can do for your restaurant.
Frequently asked questions
What is a restaurant app developer?
A restaurant app developer is a person or a company who specialises in or can build a restaurant app, be it to make reservations or place an order, but hefty price tags are attached. With Builder.ai you create an effective food industry app at a lower cost, with fantastic results.
Is a restaurant app developer or app builder better?
Restaurant app developers and app builders are both viable options provided the app builder has experience with building restaurant apps. With Builder.ai, you can create an app unique to your business, or you can use a template based on an existing successful app.
How much does it cost to develop a restaurant app?
The price of developing a restaurant app depends largely on what you use to build your app (a developer is more expensive than an app builder), as well as the specific functions you want to be included. The more features you want, the more expensive it will be. Builder Studio is transparent about the price from the beginning, and you'll find an estimate of your project price on-screen, with no hidden extras!
Gus Aldaya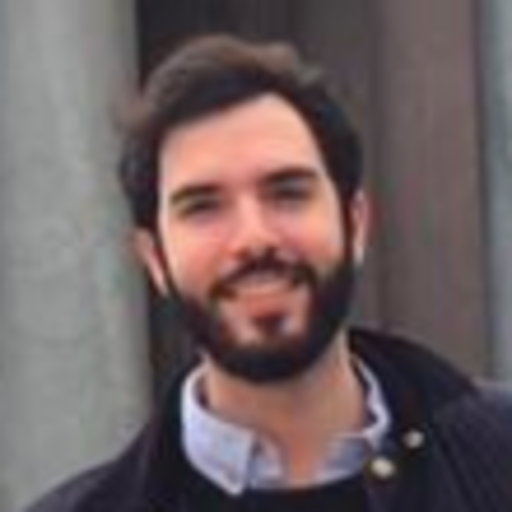 Product Marketing Manager at Builder.ai
Gus Aldaya is a product marketing manager at Builder.ai where he applies 10+ years of experience to ensure quality product marketing. Gus has a BA from the University of Kent.