Affiliate marketing is a phenomenon unique to the last decade. First employed by Amazon founder Jeff Bezos, this marketing tool has taken the ecommerce industry by storm, and has taken hold across all market sectors.

It doesn't break a budget and stays low-risk, and yet it's also one that's not well understood. So that's why we at Builder.ai wanted to break it down and start from the beginning, so you can answer these questions:
What is an affiliate program?
Why do they work so well?

Affiliate programs vs social media influencers

In its most basic sense, it is comparable to utilising social media influencers. On the surface, it's not so different from employing an influencer to advertise your brand and products. At a basic level, you employ brand advocates to act on your behalf and market your products.

However, affiliate marketing is much more adaptable than using social media influencers.

Social media influencer marketing is based heavily around building a brand's reputation. A few smiles, some quick links and a bit of clickbait. Whereas affiliate programs tend to run on more of a blog-style basis.

They tend to be less flashy and contain more substance, and they can cover anyone. That's why affiliate programs have such a strong rooting in business marketing – they're provided by people who already believe in the products and service.

How does an affiliate program work?

Essentially, a website (let's say your business), employs an affiliate to promote your website or products. This affiliate will use whatever online platforms at their disposal to drive traffic to your website and sell your products.

In return, the affiliate receives a small share of the profits. The rate can be for the amount of traffic driven or for individual products sold, but whatever is in the agreement, the consumer pays the same rate as normal, with your business paying the affiliate out of the profits made.

An affiliate may use:
Blog posts
Reviews
Social media
Banner on their web page

Basically anything that could possibly direct consumers to your business and notify you that they were sent by the affiliate.

Why are affiliate programs good?

There are two advantages of affiliate programs.

#1 Pay off

As long as your agreement is written correctly, affiliate programs are a guaranteed way to boost business.

If your affiliate doesn't work to promote your items and get your products sold – they don't get paid. That's their incentive!

If an affiliate wants to earn money, then you will make money. A hard-working affiliate is only a benefit to your business and if they don't succeed in promoting your products – well you can just find another one who does – including your existing customers.

#2 They're good alternatives to ebay and Amazon

Affiliate programs allow you to run your business without being wholly reliant on services like these. While marketplaces do offer multiple advantages, they aren't for everyone, that's why affiliate programs can free you from these platforms and make excellent Etsy alternatives.

While Amazon and ebay may sell your product. They take fees AND force you to compete with other businesses providing similar products. An affiliate will promote direct sales straight via your website and app.

Combine this with your own business app
Need more marketing insight? Join the Builder.ai community
Now you know how to use affiliate programs, you can combine them with your own business app. Apps are making more sales than online websites, and increasing customer conversion rates every day. They improve brand loyalty and personalisation, drive customers via push notifications and have become the pinnacle of marketing pathways.

Thanks to our new Studio Store – they're easier than ever to get hold of.

You don't need developer knowledge, and you won't have to wait for a year to get hold of it. In fact, you can have your own business app in as little as two weeks. Not to mention:
Free cloud hosting with Builder Cloud
Ongoing maintenance with Studio One
You own the app (it's 24 monthly payments and there's no lock-in).
No commission fees – just one low monthly price.

And much more.

Check out our Studio Store today to take a look at everything from ecommerce apps to your own Grocery app. We've got something for everyone and you can pick what's right for you.

By combining apps and affiliate programs, you can scale up your business to unimagined heights. We'll do the complicated work for you – you just need to make the right choice.

We make software as easy as ordering pizza – so get your own business app today!

Liam Collins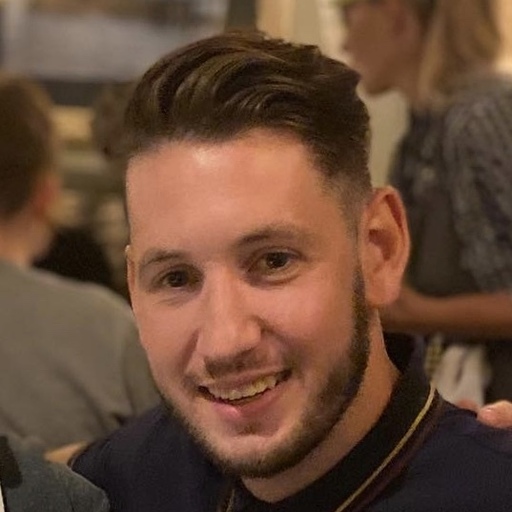 Head of Performance at Builder.ai
Liam is Builder.ai's Head of Performance, with 10+ years' experience of defining, activating and executing digital marketing campaigns. In his work at internationally recognised agencies like MediaCom and MG OMD, he was client lead for large accounts like DFS, Kenwood & De'Longhi and Boots as well as many SMBs, driving commercial growth through bespoke ecommerce and omni-channel strategies.