If you're thinking about choosing Wix as your ecommerce store builder, you're not alone.
The platform enables you to build websites quickly with a drag-and-drop interface and is well-respected in the industry.
For example, it currently sits as the fifth-largest website builder and third-largest content management system, only behind WordPress and Shopify.
But you're not just here for the platform's upsides.
Although Wix is a great website builder, it isn't the best for online sellers who need more sophisticated ecommerce functionalities.
Here are the other platforms you should consider before taking the plunge with Wix, including a deep dive into its perceived downsides.
Let's get cracking 👇
Wix's pros and cons
Wix is a great website builder that enables you to build your own attractive website, even if you don't have technical expertise.
The platform offers more than 800+ templates and 200+ third-party app integrations for adding advanced website features.
| | |
| --- | --- |
| Pros of Wix | Cons of Wix |
| Drag-and-drop interface | |
| 800+ templates to choose from | |
| Beginner friendly | |
| Built-in SEO tools | |
| Free domain name for a premium plan | |
Below, you'll find a deep dive into the platform's weaker points and how they could impact your online selling journey 👇
Limited ecommerce capabilities
Wix was born as a content-focused website builder with limited ecommerce capabilities. Today, although you can run ecommerce stores seamlessly, it's not as robust a platform as others on the market.
For example, with Wix, you can't sell products in wholesale or bulk while there are also restrictions on APIs, media storage and ecommerce apps.
This means the platform is better suited to side-hustle sellers, rather than online stores with large inventories.
Non-interchangeable templates
Wix offers a massive collection of 800+ templates to choose from. This is one of the biggest collections any website builder offers.
However, once you choose your template, you can't simply transfer your content to another template. After that point, the most you can do is make small design tweaks.
If you ever want to overhaul your design or wish to make some major changes to your website to keep it fresh, you'll have to start from scratch.
Vendor lock-in
While online store builders like Wix offer low startup costs, there is a huge trade off: Vendor lock-in.
This means once you've chosen Wix, it's difficult to migrate to another provider in future, even if you're not happy with their services.
In the event that your online store becomes very successful, then, your ability to build custom features and scale your software alongside your business will be seriously compromised.
Lacking customer support
While the platform offers 24/7 customer support, the response times can be slow. On top of it, you can't simply call customer support and the platform gets you to communicate with a bot, asking the same questions repeatedly.
Many customers have complained of non-existent customer support and no way to raise a complaint.
Slow loading times
Wix websites are notorious for being slow. If your website is content-heavy with videos and large product images, then your Wix website will have slow loading times.
These slow loading times can affect your website's reachability and overall performance, as Google doesn't give high rankings to websites with high latency.
The 8 best Wix alternatives
Trustpilot rating

Pricing

Technical skills required

Wix

3.4

$15 - $179/month

(website only)

No

Builder.ai

3.8

From $200/month

(website + app)

No

Shopify

1.4

$39-$2000/month

(website only)

No

Squarespace

1.4

$16-$49/month

(website only)

No

BigCommerce

1.5

$29-$299/month

(website only)

No

WooCommerce

2.2

Free + Paid features

(website only)

Yes

Magento

1.2

Free + Paid features

(website only)

Yes

PrestaShop

3.3

Free + Paid features

(website only)

Yes

Ecwid

2.8

Free

Yes
1 - Builder.ai: Best scalable, all-in-one Wix alternative for non-technical entrepreneurs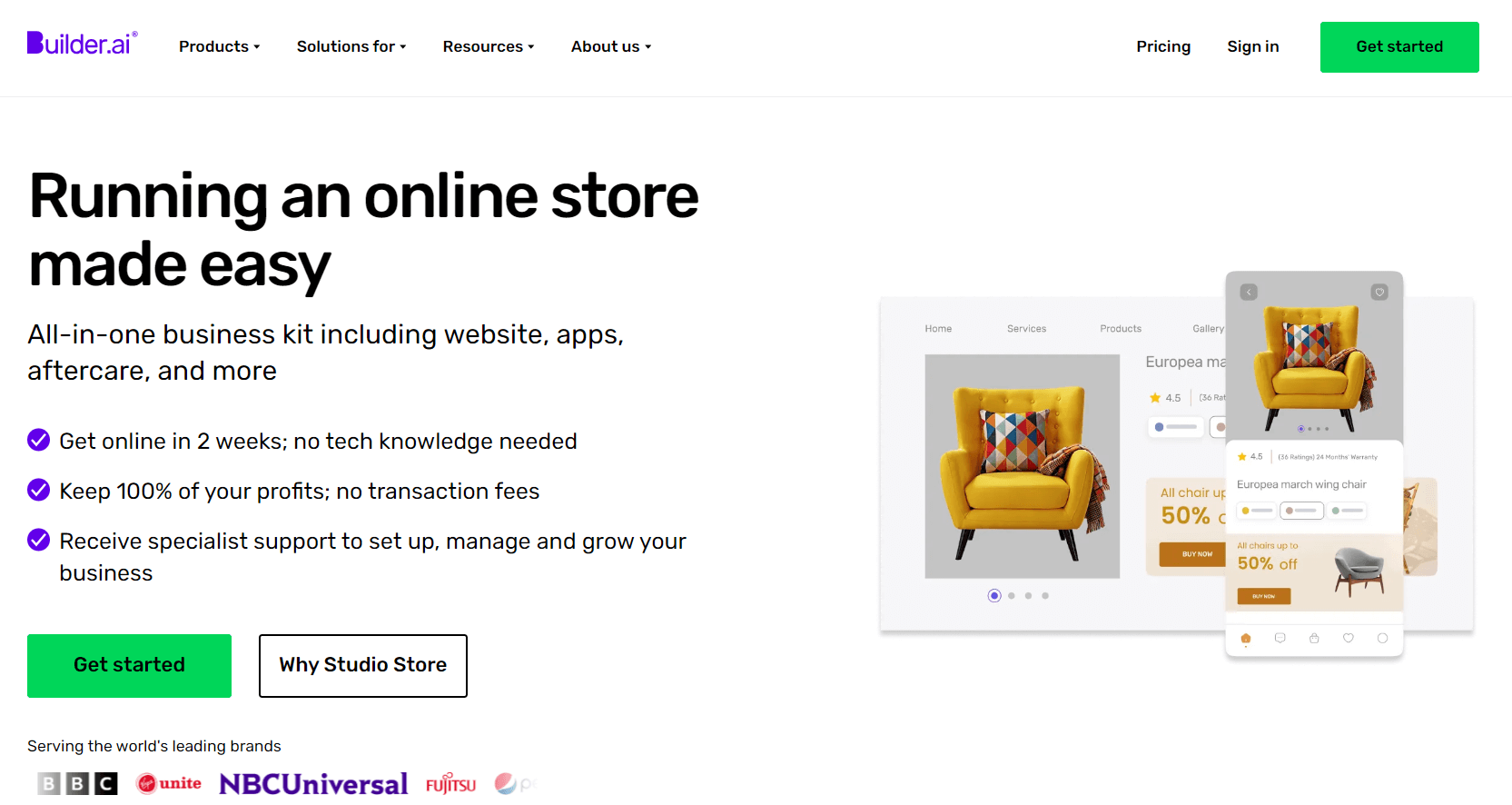 When you compare Builder.ai vs Wix, a few things stand out…
First of all, Builder.ai allows you to get your store online in as little as two weeks, whereas it takes a minimum of four weeks to get your Wix Store live.
This is possible because Builder.ai handles your entire store setup in house and there's never any need for a third party.
Secondly, Wix's SaaS pricing model means you could end up paying more than you originally budgeted. By contrast, Builder.ai provides the total price for your online store up front, before dividing it into 24 affordable monthly payments.
Once your payment plan is complete, you own your code with Builder.ai. In other words, you're free to make customisations to your online store without our input and easily migrate to another platform. Vendor lock in makes this more challenging when you choose to build with Wix.
Thirdly, while Wix is targeted at casual sellers with smaller inventories, you have the ability to bulk upload products to your ecommerce store with Builder.ai's Studio Store package.
Fourthly, from a customisation perspective, you can change your store template at any time with Builder.ai, whereas Wix has non-interchangeable templates.
Finally, pricing for Builder.ai ecommerce package, Studio Store, starts at $200/month and includes both apps and websites, unlike Wix. StorePlus, the Studio Store expansion pack, also gives you access to more advanced ecommerce features like abandoned cart campaigns and loyalty programmes.
But if you need custom features from the outset, you can always use Builder.ai's premium platform, Builder Studio.
Builder.ai pros–
Apps and websites included in all-in-one package
Affordable monthly payments
No transaction fees and 0% commission
No vendor lock-in
Own your code
Guaranteed costs
2 years of aftercare included
Limitless customisation
Cons–
Our verdict
If you're an ambitious online store owner hoping to both establish and scale your business, then you should choose Studio Store by Builder.ai instead of Wix. Even though there's no free option to test drive Builder.ai, the freedom, flexibility and transparency it offers is hard to come by.
Want to start your app project with us?
Book a demo
Speak with one of our product experts today.
By proceeding you agree to Builder.ai's privacy policy and terms and conditions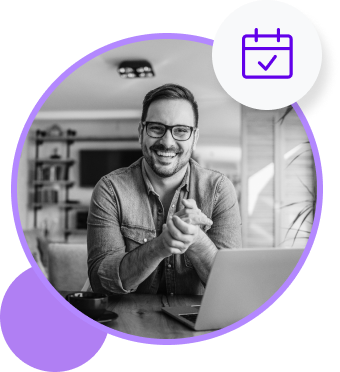 2 - Shopify: The fast-performance Wix alternative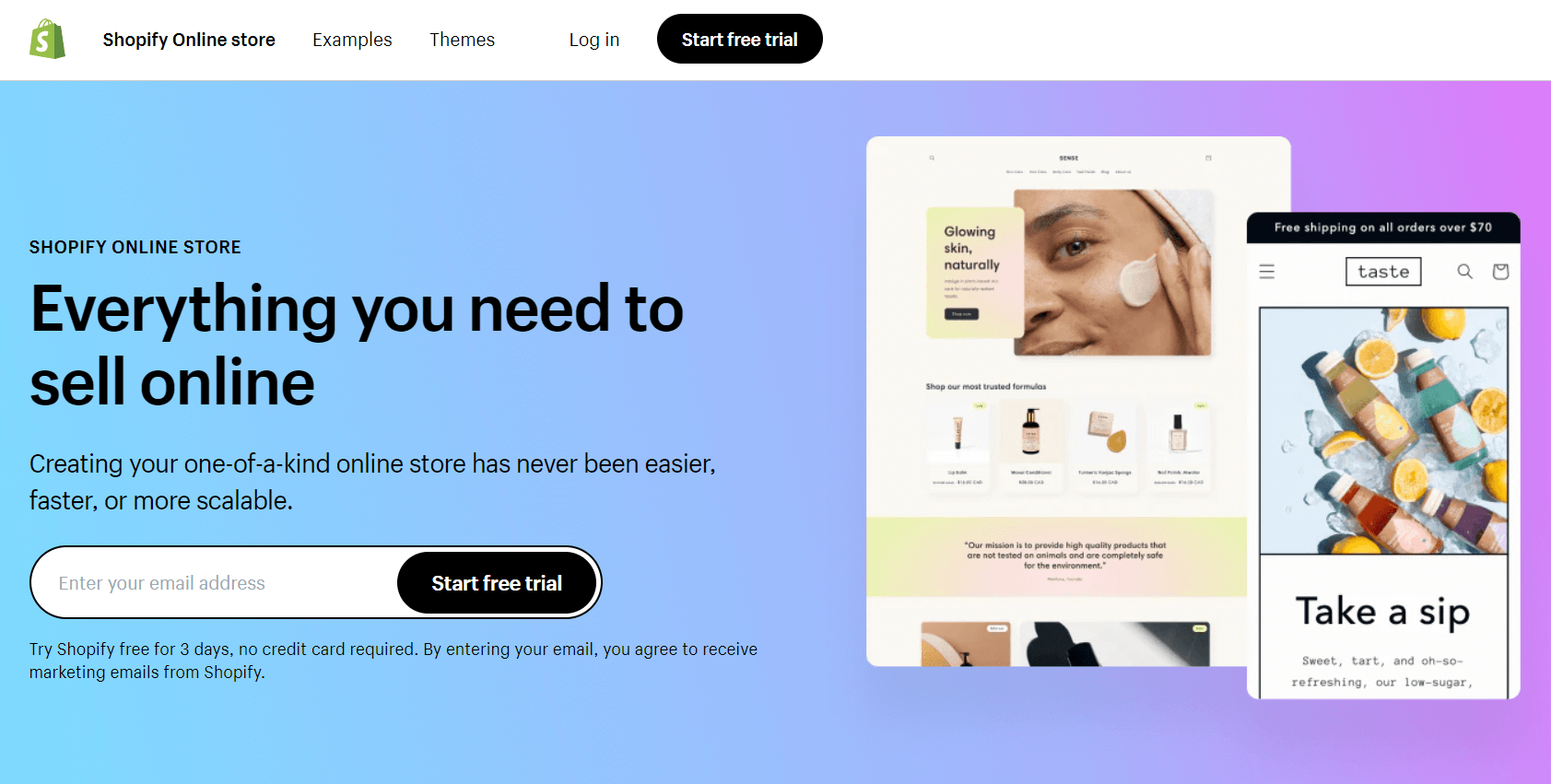 Shopify is a popular ecommerce website builder that powers thousands of websites and is known for its ease of use and built-in ecommerce tools.
The platform allows you to build online stores with fast loading speeds and offers more than 150 themes and customisable templates to choose from, though only a handful of them are free. Shopify also offers wide payment methods, third-party integrations, maintenance and 24/7 customer support.
Other than building you an online store, Shopify provides ecommerce tools like content creation tools, email marketing tools, analytics, as well as sales and logistics, which can come in handy while running your ecommerce business. However, you need to subscribe to some of these tools and functionalities at an additional cost.
The biggest drawback of using Shopify as a Wix alternative is the amount of charges it levies on its customers. Shopify works on a recurring-fee model, where it charges a transaction fee of 2% for every sale you make, whereas Wix doesn't charge transaction fees for every sale.
However, both platforms charge a payment gateway fee of 2-2.9% for using a third-party payment gateway unless you use Shopify Payments, their proprietary online payment system.
Another area that you must account for before locking on to Shopify is that, like Wix, it too has a strict lock-in policy; in other words, you rent rather than own the code. This makes it challenging to migrate to another vendor if Shopify's services no longer meet your needs.
The platform's basic plan starts from $39/month; however, if you want to automate mundane manual tasks or want professional reporting, then you might have to pay up to $500/month.
Pros
Ease of use
Built-in ecommerce tools
Wide payment integrations
Fast loading speed
Cons
Our verdict
Shopify can be a perfect Wix alternative for you if you've got deep pockets and sell high-margin physical products. The platform offers better performance, aesthetics and support than Wix. You can also benefit from numerous ecommerce tools if you're willing to pay extra.
However, if you're an ecommerce entrepreneur or a small business owner looking to start your online journey and keep costs down, then it's worth exploring other options from this list. After all, Shopify charges extra for functionalities like app usage charges, shipping label fees, transaction fees, email costs and "tap to pay on iPhone".
3 - Squarespace: Most-feature rich Wix alternative with crisp design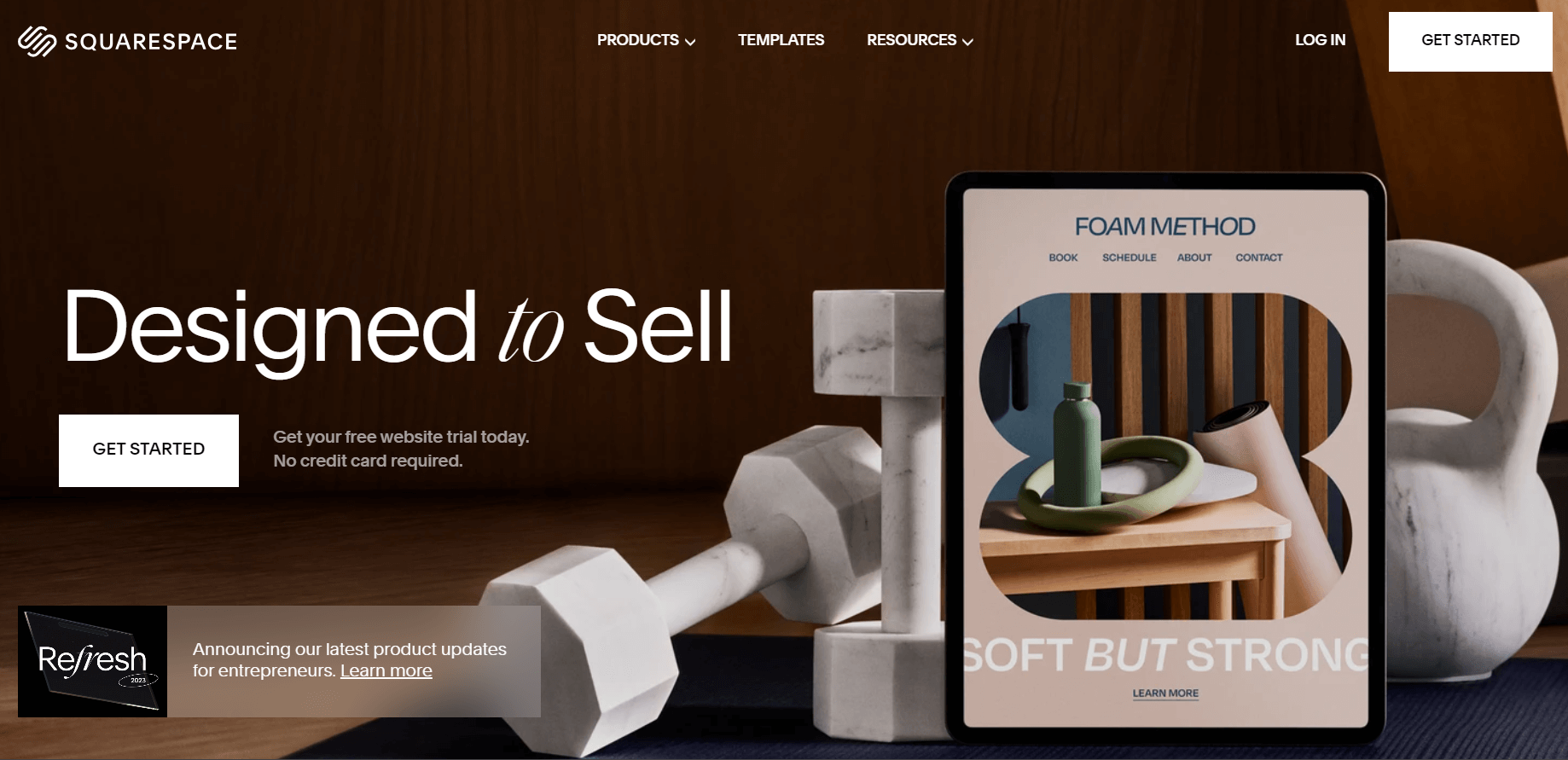 Squarespace is a website builder best known for its stunning templates and easy-to-use drag-and-drop functionality.
The range of ecommerce features Squarespace offers over Wix makes it an attractive option. Unlike Wix, Squarespace provides ecommerce features in most of its plans, including product variants, integrated payment gateways, inventory management, out-of-stock alerts and much more.
Squarespace also provides in-built tools to create ad campaigns, generate advanced reporting, manage content and SEO and more. Even more, Squarespace offers Google Analytics in all of its plans, whereas with Wix, it's available only for paid plans.
However, like Wix, customisations are limited to the kind of template you choose. You can only change colours, images and texts to align with your brand, as trying to add or move elements can be challenging.
The platform offers three price plans if you want to start an online store, $23/month for Business, $27/month for Basic Commerce and $49 for Advanced Commerce. In the business plan, the platform charges a 3% transaction fee.
Also, if you need merchandising and advanced shipping, you must purchase the Advanced Commerce plan.
Pros
Drag-and-drop builder
Powerful built-in tools
Payment gateway integrations
No transaction cost for Commerce plans
Cons
Our verdict
Squarespace provides sophisticated ecommerce features bundled into most of its plans, which is not the case for Wix. If you're looking for a robust platform and don't mind paying a slightly higher subscription cost to avoid transaction fees, it's a Wix alternative that deserves your attention.
With its drag-and-drop functionality and beautiful designs, Squarespace is a platform that works well for ecommerce stores trying to build strong visual identities.
4 - BigCommerce: Best scalable Wix alternative with tiered pricing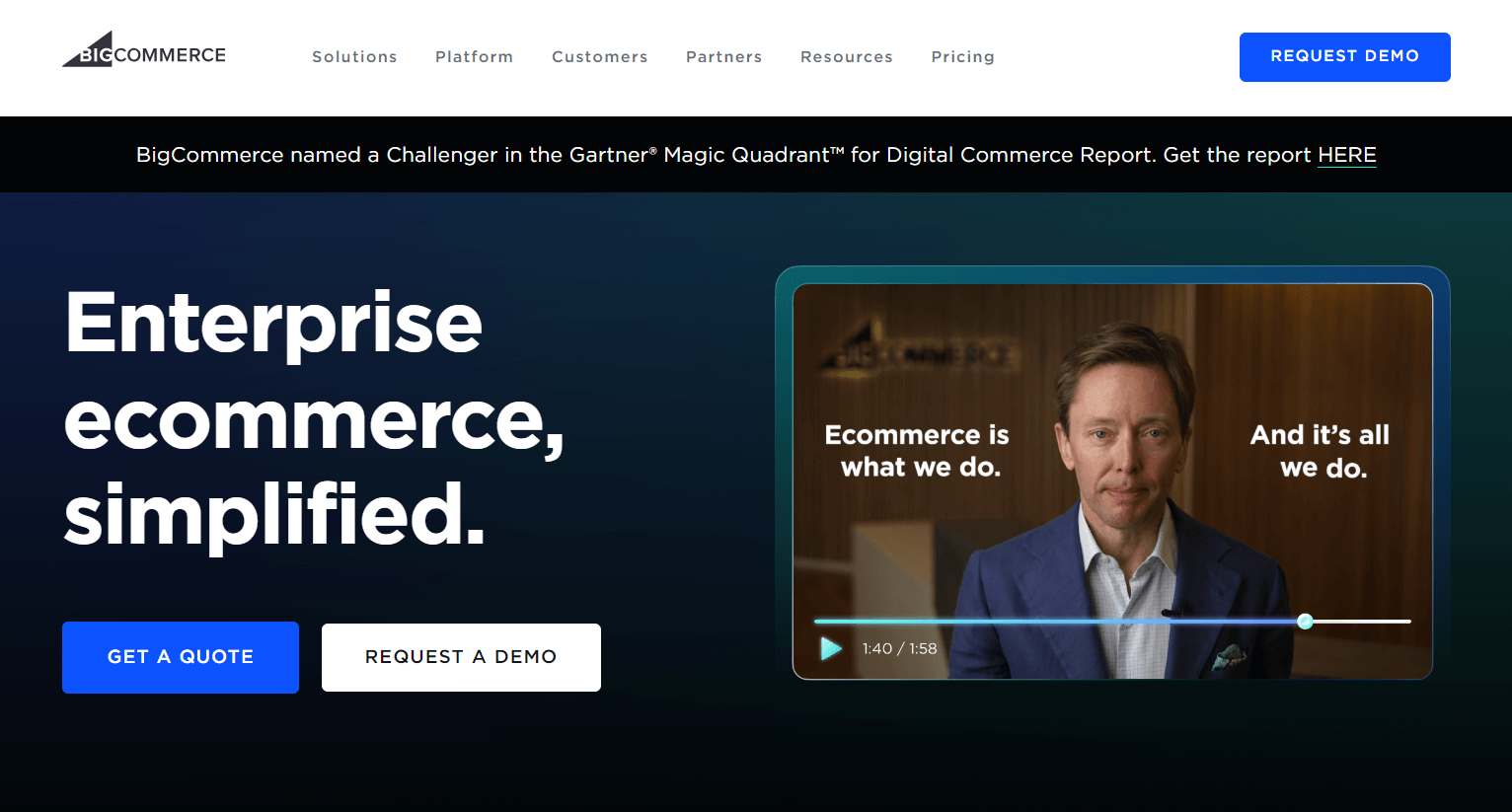 BigCommerce is a highly scalable platform that allows you to build an online store without knowing how to code. The platform has a drag-and-drop page builder for you to quickly create and customise your online store.
BigCommerce also has an app store where you can add additional features like marketing, payment gateways, logistics services, accounting and more to your online store. And like Builder.ai, BigCommerce doesn't charge transaction fees.
Unlike Wix, BigCommerce offers the flexibility to change your themes whenever you want. It's also a more scalable option that supports multi-channel commerce.
Although BigCommerce doesn't charge transaction fees, its price plans are decided by the amount of revenue your online store generates. A $29/month Standard price plan is limited to $50k yearly sales. The $79/month Plus plan is limited to $180k yearly sales. And the $299/month Pro plan for businesses with $400k yearly sales.
Pros
Drag-and-drop functionality
Highly scalable
No transaction fees
Integrated payment gateways
Great marketing and SEO tools
Cons
Our verdict
BigCommerce can be a great option if you're a growing business that wants to scale its processes and can afford expensive plans. Unlike Wix, you get more built-in features and the flexibility to change templates.
The platform is ideal if you want to leverage multichannel sales and social media selling.
However, if you're a small business owner, you might have to shell out big bucks even for basic functionalities like syncing your tech stack through APIs.
5 - WooCommerce: Best Wix alternative for WordPress fans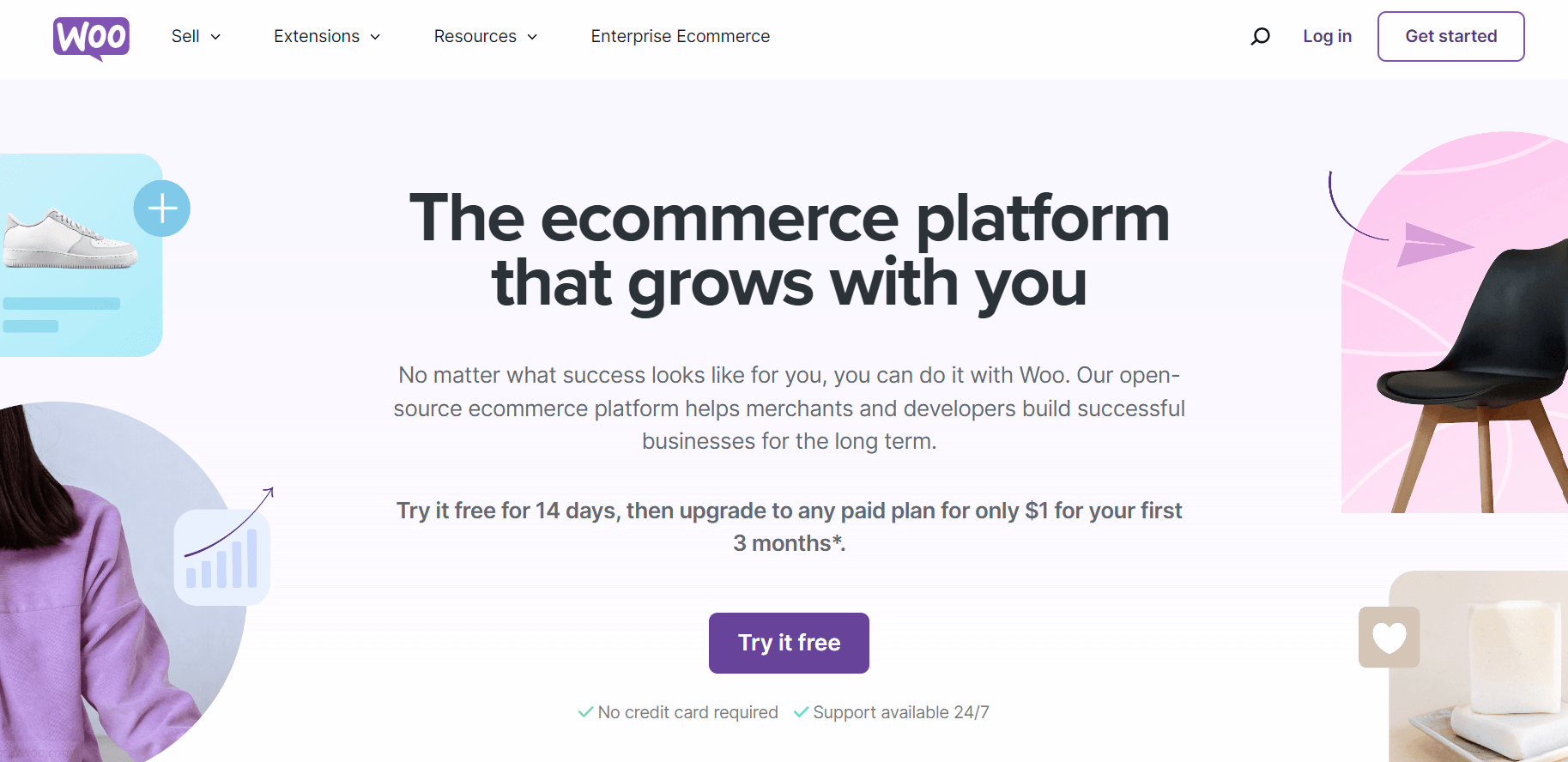 WooCommerce is a hugely popular open-source ecommerce plugin for WordPress. According to Statista, WooCommerce is the No. 1 leading ecommerce software platform accounting for 38.74% of the market share.
So, if you're already running a WordPress website, WooCommerce Checkout can be a great platform to convert it into a basic online store. The plugin seamlessly integrates with WordPress and allows you to leverage its powerful content management system while managing your ecommerce operations.
WooCommerce is known for its huge library of customisable templates and design options, making it a rival for Wix's 800+ templates.
You can customise your online store the way you want but don't expect a helping hand here. To properly leverage WooCommerce, you need solid technical knowledge. Also, while the plugin itself may be free, you've to pay for your custom domain name, a hosting plan, an SSL certification and integrations.
WooCommerce is a free-to-use platform, but you have to pay for themes and plugins that interest you. Also, as it's a self-hosted platform, you've to pay the hosting fee, buy a domain name and buy an SSL certificate.
Pros
The standard platform is free and open-source
Integration with WordPress
Huge collection of free and premium plugins and design options
More access to payment options
Cons
Our verdict
WooCommerce checkout is a free WordPress plugin that allows you to add as many plugins as you need, making it highly flexible. It gives you substantially more control over the design and functionality of your online store than Wix. It also supports various payment gateways and shipping methods, making it suitable for businesses of all sizes.
However, this platform is not for entrepreneurs and small online businesses that don't have the technical knowledge and don't want to spend on dedicated personnel just to maintain their online store.
If you want an easy-to-use platform, then look at other options in the list, but if you've got an affinity for WordPress and can handle all the technicalities independently, then WooCommerce should be your choice.
6 - Magento: Best community focused, open-source Wix alternative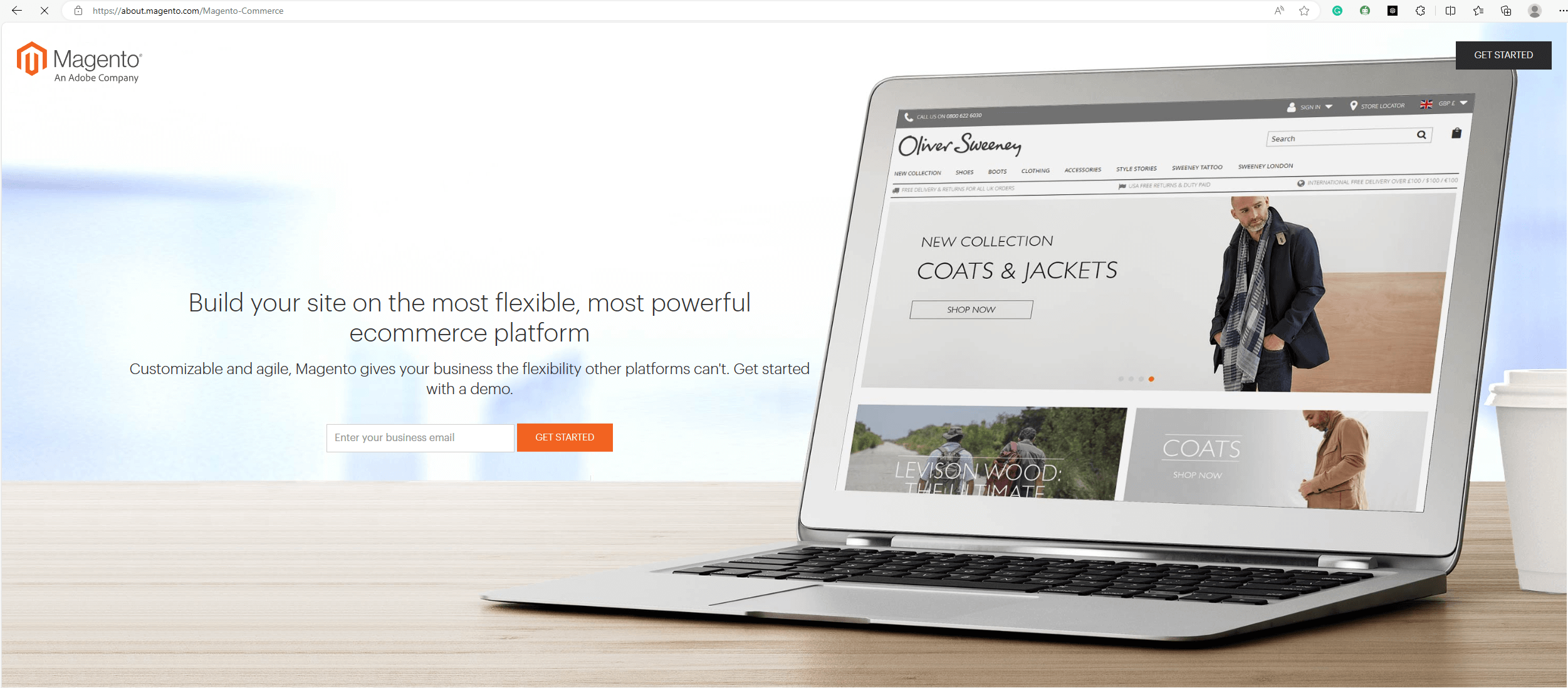 Magento, now Adobe Commerce, is a flexible ecommerce platform that offers two options to create your ecommerce website using Magento Open-source and Magento Commerce.
To use Magento Open Source, you need technical skills or experienced developers on your team to build your online store.
But if you have them, it is free to download and install, and an excellent community will greet you with great support. Though it may take a lot of time to set up, the platform is highly customisable and has a good range of themes to choose from.
Magento Commerce, on the other hand, is a more suitable platform for more established businesses as it is more focused on delivering a consistent omnichannel experience.
So if you're an enterprise that wants to add complex functionalities to your website, like inventory management, product recommendations, account management, data analysis and more, Magneto Commerce could be for you.
Naturally, this enterprise offering comes at a much higher price than that of Wix and can go up to $2000 per month.
Unlike Wix, Magento has consistent after-sales support and offers 24/7 access to a live representative or you can get support using email, chat, FAQs and online forums.
Pros
Open-source platform with excellent community
Highly scalable platform
Powerful plugin marketplace
Limitless customisation
Robust community
Cons
Requires technical skills
Our verdict
Magento is renowned for its scalability and flexibility and offers a comprehensive set of advanced features that surpasses Wix. Using Magento you can build multi-channel experiences and multilingual websites.
Though Magento values customisation and personalisation, it starts at a much higher price point than Wix. Magento has a lot of barriers to entry, as you even have to have technical knowledge to use the open-source version or pay north of $15,000 to get a website through Magento Commerce.
7- PrestaShop: Best highly customisable, open-source Wix alternative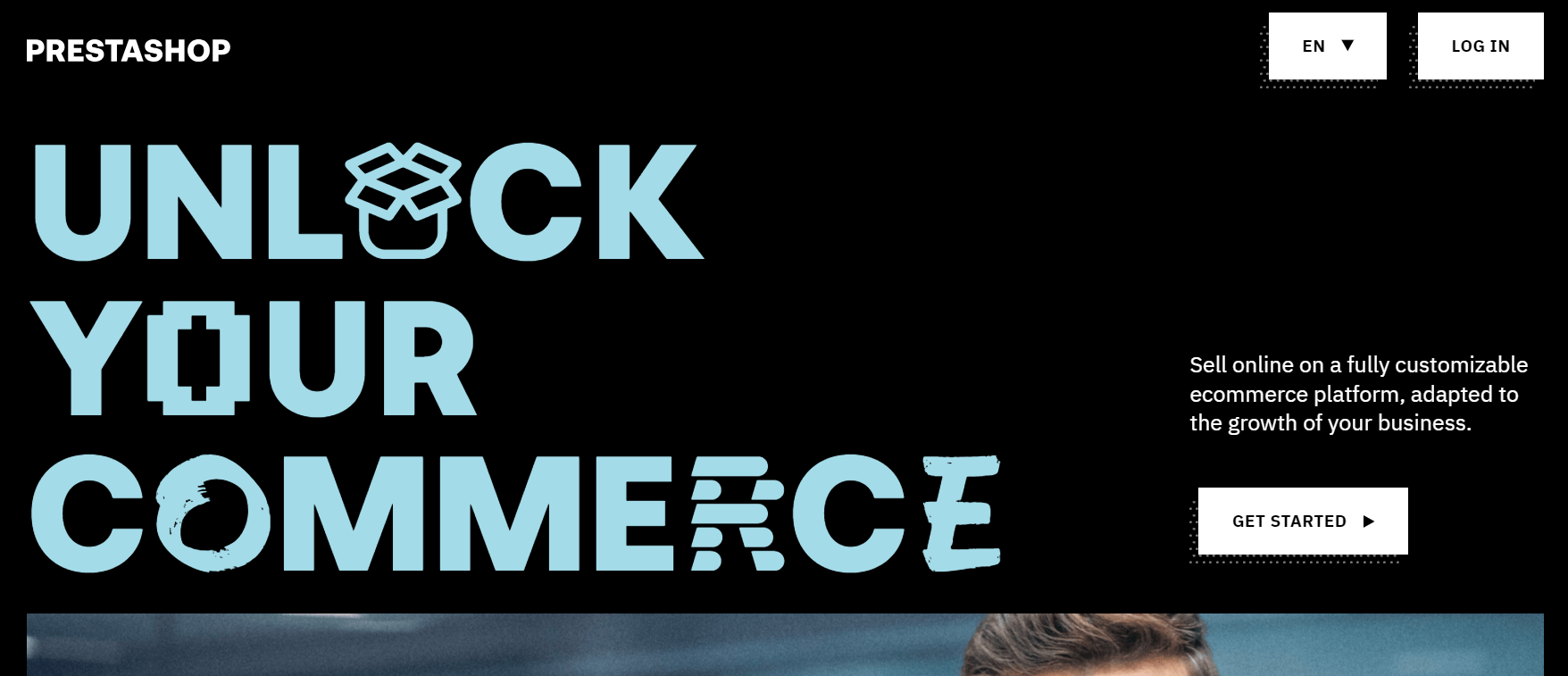 PrestaShop is an open-source platform that enables you to sell as many products as you want without incurring transaction costs.
Unlike Wix, PrestaShop is a very technical platform that beginners will likely struggle with. The flip side of this is that the platform offers you high flexibility and extensive customisation options like integration of payment solutions, adding a shopping cart, updating products and more.
It also facilitates easy migration from other platforms like Shopify, Wix and 3dCart. Since it's an open-source platform, it has become a strong contender for entrepreneurs and small businesses that want to have complete ownership over their content without using WordPress.
PrestaShop can be a good Wix alternative for businesses that don't have big budgets to spend, as it's a free platform. However, it's important to note that although it's a free platform, you still have to buy a domain name, and also, since it is self-hosted, setup may be challenging.
Furthermore, PrestaShop comes with only one pre-installed theme, and you've to subscribe to expensive third-party themes if you wish to have a different look and feel for your online store.
Pros
Free
Open source
Highly customisable
Complete ownership of content
Good availability of themes and modules
Easy migration from other platforms
Cons
No drag-and-drop functionality
Our verdict
PrestaShop provides an open-source online store solution with great flexibility. If you're on a budget and have great technical skills, PrestaShop could be the right Wix alternative.
However, PrestaShop can be expensive and cumbersome if you have limited coding skills or want to set up a complete online system with premium features.
8 - Ecwid: Best Wix alternative with seamless omnichannel integrations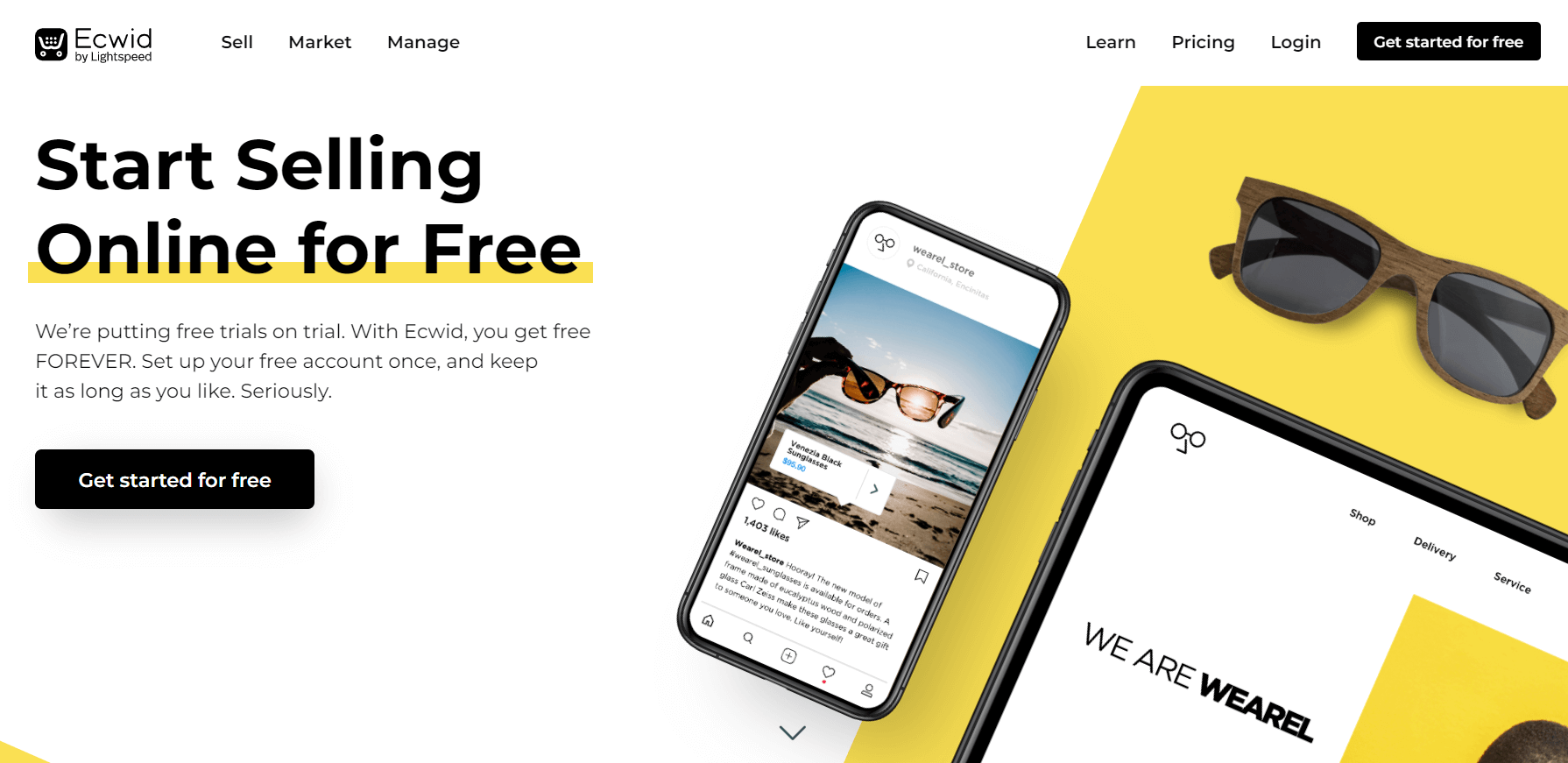 Ecwid is a simple online store platform that allows you to leverage the power of multi-channel selling, including websites, marketplaces and social media and integrates seamlessly with them.
Unlike Wix, Ecwid is not simply a website builder used for selling online but was designed to be an ecommerce platform from the ground up. The platform is user-friendly and affordable but isn't open-source like some others on this list.
Ecwid offers both a free basic plan and advanced plans. In the free basic plan, you can create your store with minimal features and can sell up to 5 products. However, if you want to leverage social media and sell more products, then you need to buy the advanced plan at $82.50.
If you've got an existing WordPress website, then you can use Ecwid to create a widget and add it to your online store to allow customers to make a purchase. The platform provides a variety of customisable templates and designs to create a visually appealing online store.
Pros
Free forever plan
Usage of multiple channels
Built-in tools for Google Analytics and Facebook advertising
Simple user interface
Cons
Our verdict
Ecwid is a great platform if you want to start for free. Also, if you already have an existing website and social media presence and want seamless integration between the two, then Ecwid can be an excellent Wix alternative.
However, you may want to look at other options from our list if you've got a large product portfolio and want extensive functionality and scalability.
Conclusion
While Wix has a wide range of templates and features, it's clear that other options on the market are worth turning your head for. Especially when Wix's limited ecommerce capabilities and design inflexibility seem to be here to stay.
If you're an entrepreneur with good technical skills or a business with a team of developers, you may want to opt for open-source platforms like WooCommerce.
If you're a small business looking to scale your online business and have a decent budget, then BigCommerce or Shopify seem like more logical choices.
But for entrepreneurs and small businesses with limited coding skills, Studio Store by Builder.ai is an extremely competitive option.
This is because you can easily scale your business with custom features in the future while there are no transaction fees. Plus, you own the code and can pay for building your ecommerce store in affordable monthly instalments.
If that sounds good to you, book a demo below 👇
Want to start your app project with us?
Book a demo
Speak with one of our product experts today.
By proceeding you agree to Builder.ai's privacy policy and terms and conditions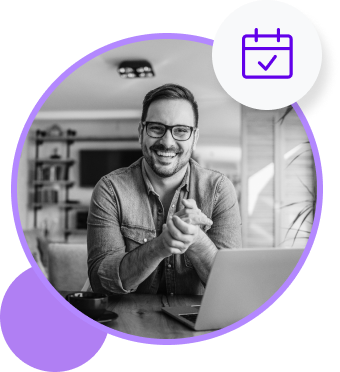 Ananth Ramanathan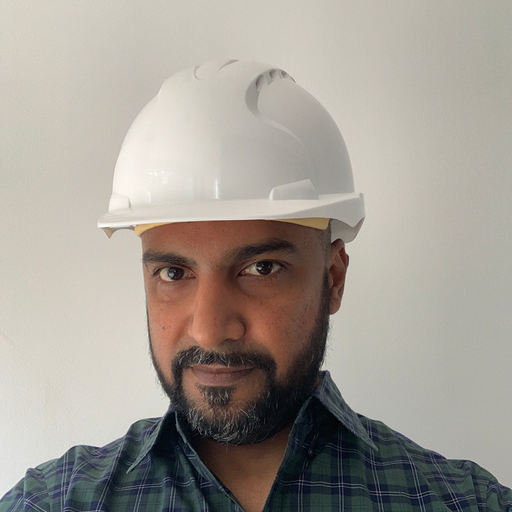 VP Studio Store at Builder.ai
Ananth Ramanathan runs Studio Store business at Builder.ai with a mission of digitising a 1M+ micro SMEs in the next 5 years. He oversees the commercial, product, and customer success functions to rapidly scale Studio Store globally. Ananth's an experienced tech business operator, a failed entrepreneur, and an active angel investor.