If you're a business owner, freelancer, creative or otherwise, and if you still don't have a website, you're missing out on a massive chunk of potential earnings and exposure. Anyone who has lived a day in the 21st century will tell you the importance of websites and the internet, and yet a large number of those who could benefit the most from an online presence still haven't taken the plunge, likely citing a lack of technical knowledge. Well, that excuse flies no more thanks to the rise of a nifty piece of market software: the online website builder.
What is an online website builder?
An online website builder is exactly what it sounds like; it's a platform you can use to build your own website. You've likely heard of names like Builder.ai, Wix, WordPress, Weebly, and Squarespace. These are all professional website builder platforms that millions of people around the world rely on to build their websites.
Is a website worth it?
Investing in an online website builder is definitely worth it, as we'll explain in a moment, but first, it's important to mention that any platform, software or person who builds a website is also worth the investment because the main thing is that you're actually building a space for yourself and your brand on the internet.
You might think that the internet is too crowded, and you'd be right when you say that millions of other people are probably already doing what you want to do, but that doesn't mean that you can't shine online.
Social media is wonderful and many businesses flourish as social-only brands, but there is still very much a need for websites. Firstly, when a person hears your brand name, the first thing they're going to do is Google you. A website has more space on it so you can really go to town on selling your brand and your products, not to mention giving your brand a face with a 'meet the team' page.
Think of it like this: people go to social media profiles for customer interaction and to check the tone of voice of a brand, but they will always go to a website first to decipher exactly who they are and what they do.
What is the best way to build a website?
Now that we've established why a website is still so very important, it's time to address the small matter of what the best way to go about things is. It's widely accepted that website builders are the best way, with even professional website developers relying on website builder software to host the sites they build.
If you're looking for a complex website with lots of bells and whistles, a developer might be your best bet. That being said, if you're just getting started, or if you want a website that looks great, functions well, but that doesn't have any hugely complicated features, a website builder is just what you need.
There are so many reasons why as a business, website builder platforms are well worth the investment. Here are a few of them.
#1 Easy to use
First and foremost, website builders are exceptionally easy to use. You can easily build a website without any prior knowledge or coding ability. The software takes care of all the techy bits behind the scenes, and all you need to do is make the front look good. Even that won't take long!
Drag and drop interfaces are standard across the industry, with the vast majority of website builders requires users to do nothing more than choose a template and use their computer cursor to move elements around.
The user doesn't see any of the code, nor do they even really need to know what code is. All they need to know is how to move their mouse and select the options they want from a drop-down list. This isn't the case with websites that are built by developers from scratch; if you want to make changes, they will likely need to be hardcoded in. If you don't know code, or if your developer leaves, you could end up stuck.
This simply won't happen with a website builder. You can rest assured that even with the most basic of knowledge, you can create a professional, fully functioning website that represents your brand in the very best light – and you don't need to stress about the process or learn 30 new skills to do so!
#2 More budget-friendly
Building a website isn't free, but it doesn't need to cost you a whole month's turnover, either. Website developers are no doubt talented, but they can also be exceptionally expensive, too. For small businesses or those looking to start their first foray into the world of digital marketing, there is no reason to be spending over the odds to build a website.
Website builders are typically much cheaper than traditional developers, and the prices are upfront, too. With developers, you need to pay not only for the website design, build and features, but for labour, too. You don't need to do that with a website builder, knocking potentially thousands off your final bill.
There will always be some features that are more premium and that cost more, but prices are all upfront, and most website builders allow you to break the cost down into monthly payments to help spread the cost. With developers, you'd likely need to pay for a retainer or any time you require changes to be made. This simply isn't the case with website builders, saving you yet more money and preserving your budget so that it may be spent elsewhere to benefit your business.
#3 Shorter project timeline
If a quick and fast website build is what you want, an online website builder is what you need. You can do the whole thing yourself at your own pace, cutting out a huge portion of hassle and time. You might be wondering how it's any quicker.
Firstly, when you approach a web development company, you need to reel off exactly what you want and what you're looking for. This is typically a back-and-forth process until the developers have enough information to create a pitch.
You can expect pitches to take at least a week to piece together, and then at least an hour or two to go through. You then have the feedback part of the project. By this point, it could have easily already been a month or two.
After this, the developers will aim to produce prototypes of what different sections of the website will look like. These are purely for design purposes at this stage – they haven't yet been built. This means when you do sign off the designs, you then need to wait even longer for the pages to be built.
Following this, the website will likely undergo a few weeks of intensive testing where developers look for bugs or functionality issues. You will have the opportunity to feed your thoughts back to the team, and they will then aim to implement the changes.
All this could be possibly delayed if the developers are busy, with many having fixed dates weeks or even months into the future whereby they can accept new clients and complete new builds.
None of this applies to website builders. The templates are pre-determined and you can pick and customise elements yourself, therefore cutting out the middle man. In addition, no testing is necessary because the website, as mentioned, is based on an already tried and tested design.
Where it might take you six months to get a complete website from a developer, it could only take you six hours to create one using a website builder.
#4 Tried and tested design templates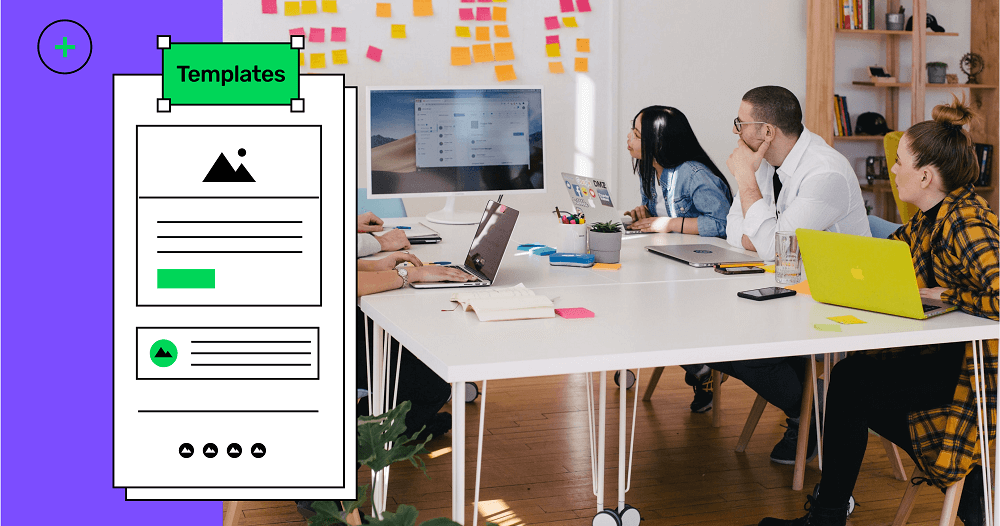 We've briefly touched upon tried and tested design templates, but there are reasons outside of timing as to why these are useful.
Firstly, unless you're a graphic designer or an artist, knowing how to create good designs might escape you. You probably know what looks good, but coming up with an idea on your own and knowing how to implement it is tricky.
Next, you have the issue of user experience and design. Something might look good on paper, but if it's not functional, or if it impedes on the usability of a website in any way, shape or form, you can expect your bounce rate to go up and your search engine rankings to go down.
Website builder platforms are headed by teams of real developers, designers and specialists, meaning usability and smooth design are effortlessly combined for you. Builder.ai's templates won't get you penalised on Google, but an outlandish and completely unique design that disregards the golden rules of website design will.
#5 Accessible to everyone
A big part of usability comes down to accessibility. All websites must be accessible to everyone, including those with disabilities and/or visual impairments no matter whether you are building a website for weather forecast, restaurant business, cleaning business or for something else. You may remember the National Rail debacle when Prince Phillip passed away and they implemented a greyscale across their entire website as an act of mourning.
The reason this was so poorly received was because it went against accessibility guidelines. Many blind people and those with impaired vision struggled to navigate the website, effectively freezing them out of using it.
You need to make sure your website is completely accessible to anyone and everyone. There's a lot to think about, including things like alt text, readable typefaces and keyboard navigation. Luckily, with website builders, you don't need to think about this because accessibility has already been worked into the design templates.
#6 24/7 customer support
The path the success rarely runs smoothly, and this also applies to launching a website. Whilst website builders are completely trustworthy, there may come a time when you can't figure something out and you need help.
Website builders are international which means they tend to operate on a 24/7 customer service basis, even on public holidays. Private web developers don't, so if you have a problem at the weekend or over Christmas, it could be tricky to get it fixed because the team might not be in the office.
Website builders are accessible for customer support all the time across email, on social media, via an onsite chatbot, and even by telephone if you want to talk to a real person. You can fix your problems and get answers to your questions in next to no time.
#7 SEO advice
No website will perform well without a good SEO (search engine optimisation) strategy. SEO is an art form and whilst some of it can be learned, it's often best left to the professionals. The good news is, when you use an online website builder, you don't need to worry about hiring an SEO agency because the builder will more often than not show you SEO suggestions to help your website perform at its best.
After all, the top spot on Google is where you want to be, right? If so, make use of the built-in features to optimise your content and help it rank better.
Find out more about Builder.ai
After all that, it's clear to see that online website builders are a worthwhile investment. That being said, we understand that you likely still have some questions about the process. To find out more about Builder.ai's process and what we can do for you, please contact us and we'll be happy to help.
If you're ready to take the plunge and make the investment, start building now.
Need more trends insight? Join the Builder.ai community
FAQs:
Which website builder is the best?
There is no strict answer to which website builder is the best because it depends on your preference and the type of website you're building. Some website builders specialise in creative content, whilst others are better for ecommerce and retail. To find the right one for you, spend ample time exploring each option.
How does a website builder work?
Website builders typically operate on a drag and drop basis. First, you sign up and choose your URL, then you browse a range of design templates, and after that, you customise your template by dragging and dropping features to make the site feel like your own.
What is the online website builder cost?
The cost of using an online website builder varies depending on the platform you choose, the template you opt for and the features you want to include.
Online site builder advantages and disadvantages
The advantages of online site builders are that they are fast, easy to use, cheap, secure, good looking and accessible to anyone. The main downside is that they can be restrictive in terms of design, so if you want something with lots of custom features outside the norm, you may struggle.

Neetu Mogha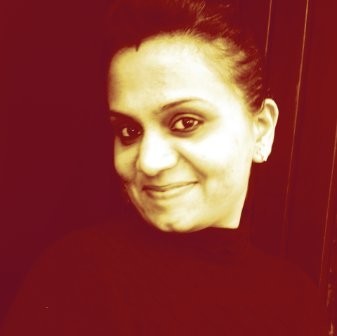 Neetu Mogha is a Tech Lead at Builder.ai where she applies 10+ years of management experience to guide the software development team. Neetu has a BTech in Computer Science from Hemchandracharya North Gujarat University.