At Builder.ai, we make building an app as easy as ordering pizza. SMEs benefit greatly from our pre-packed apps across industries - called Studio Store- by being able to attract new customers, provide a better product experience to them and build a community of loyal users. Enterprises, on the other hand, often prefer Builder Studio for the custom software they need to collaborate better, scale operations, drive data-driven decisions and expand business.
But while digital transformation is available to individuals and businesses at the click of a button, starting out without a mobile app development strategy is like driving with blindfolds. This is because without being certain of how your app aligns with your vision and goals, chances are that you would end up with a product that does not meet customer expectations and damages brand image and chokes your business.
Irrespective of the type or size of business, great customer experience is the secret sauce to success. What do Amazon and Walt Disney have in common? These are both businesses that have flourished owing to their distinguished commitment to customer experience. We live in the digital age which, similar to the industrial age, brings innovation, paradigm shifts, as well as new technologies, services and products. Therefore, if you don't have a mobile app development strategy in place, we are here to help.
Before you start with a mobile app development strategy, let's focus on how mobile app development could help your business.
Need for mobile application development
Empowering data
What's the price tag on poor data? According to Gartner, on average, about $9.7 million per year. Engaging in digital transformation at your company means transforming data across your enterprise to ensure hygiene and consistency. Any "next steps" in digital transformation rely on working with hygienic data. Cleansed, harmonized business-critical data will migrate into new systems across an enterprise to enable new business initiatives.
Transforming business processes
In digital transformation, you can gain insight into efficiencies (or lack thereof) within your business processes. Think of a customer with a pain point, as an example. Pre-digitalization, you might have accessed a paper file to pull up the customer record. Post-digitalization, you execute a few steps on a computer to get to the same information. In other words, your overall approach to customer service remains the same, but the internal steps are simplified and streamlined.
Transforming the customer experience
Engaging in digital transformation allows you to meet customers where they already are— online and on their devices. You have to understand a hard truth— at this point, Digital Transformation is not you going above and beyond for your customer. This is you meeting expectations and just keeping up. Once your customer sees a competitor enabling digital transformation to do things like offer better product or better customer service, the onus is on you to offer the same, and quickly.
Side note? You can meet your employees where they are, as well. Younger employees have digital expectations, too, and satisfying those puts you in a better position to deliver on your next reason for transitioning data to the cloud…
Transforming your collaborative processes
Digital transformation allows your startup or enterprise to free up data so that it can be shared across your business, and shared in much more diverse ways. Divisions at your company that once functioned in isolation can now begin to collaborate more effectively. Marketing can check in on sales initiatives and vice versa, as an example. The chain reaction of clean data and enhanced business practices across your enterprise makes collaboration a faster and more productive experience.
Making better decisions
Of course, one enormous advantage of organized, accessible data is that you can make better decisions for your business moving forward. Digital transformation allows you to parse everything from impressions to the real-time conversations taking place around your offerings. When the time comes to make decisions, you have actionable data that means something. Free your data through digitalization and make that data actionable across your enterprise.
How to plan your mobile app development strategy
So, you've just considered the benefits of mobile app development. Now how do you prepare yourselves for it? Here are the 10 things to be cognizant of while creating your mobile app development strategy:

Core purpose
Every app on the app store is there to solve a problem and is driven by a goal statement. Every small business or entrepreneur needs to clearly define what they want users to get out of their app. Once you've figured out this bottom-line purpose, build your app around that.
Choice of features
A good app focuses on one thing rather than creating a clutter of services. A social media app may not need a payment gateway, but a retail app is useless without one. Choosing the right set of features to help deliver your app's core purpose is imperative. If user feedback says more features are needed, they can be rolled out with updates. Until then, keep it simple.
Value driven
Yes, a good app should be simple, but it should also provide value for its user. For the ideal experience, your app has to save your users' most precious commodity: TIME. Streamlining your app and dealing with user queries in the most direct and simplified way makes the whole experience more smooth and enjoyable.
In-app analytics
In-app analytics are a major app development tool. Users opt in to share some amount of data with the developer so that the app can be refined for better performance and solution delivery. In-app analytics help you understand what users do (and do not) want, so you can add or remove features to maintain a more efficient and enjoyable user experience.
Offline functionality
Though internet connectivity is now present nearly everywhere, the ideal app-based experience should not rely solely on the interwebs. If your app works efficiently and provides access to its core functionality in offline mode, your users are far less likely to be frustrated with an unresponsive app.
High performance
Top performance is the key to a successful app; anything less than ideal performance makes for a negative user experience. Crashes, slowdowns and bugs repel the very users that you're trying to attract. When your target audience starts looking for more reliable alternatives, it's not a good sign for you or your app.
Cross platform functionality
You don't restrict yourself to one type of device and neither do your users. If your app doesn't work equally well on all prominent platforms, you're going to lose out to someone else whose app is more versatile.
Keep it free
Ads and in-app purchases are nobody's favorite part of the online experience. The only thing worse is having to pay to download your app in the first place. Attracting and keeping your users can be a difficult balancing act. If ads and in-app purchases are what it takes to get your app downloaded for free, go for it. No one wants to pay good money for something they haven't had the chance to try. If you've done your job right, once users are able to test your app, they'll fork out the money to unlock the premium features.
Updating
It's not enough to just build the perfect app. You have to keep building it. Your app needs to be updated on a regular basis to provide a smooth and seamless experience with updated security. But more than that, an updated UI and new features will keep your app fresh and avoid the deadly pitfalls of user burnout.
Feedback
Whatever else you do, the only thing that ultimately matters is the way your app is experienced by your users. And the only way to learn about that user experience is to ask. Users love to be heard, and if their issues are promptly resolved, they'll spread the good word about your app. Then, more users will follow.

Lastly and most importantly; the biggest differentiator in every software development process is whom you choose to build it. We hope you know what we are hinting at. Say it: BUILDER.AI! With us, you don't need to have any technical skills to create and build your next project. All you need is an idea. When you build your app on Builder.ai, you get your business to your customers both time and cost-effectively. We only have the best of designers, developers and testers from across the globe working on projects - big and small! So, if you have an idea, join the #BuilderGeneration now!

Lakshmi Devan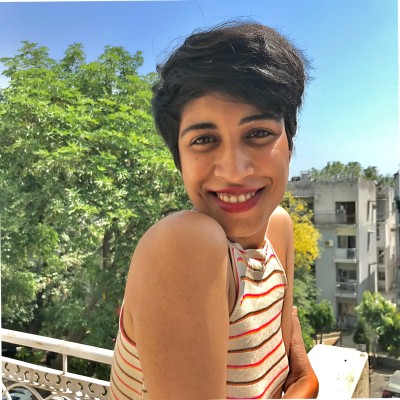 Senior Manager Content at Builder.ai
Lakshmi is a communications professional with over 6 years of experience across industries- from digital media and fashion to health and technology. She specialised in Integrated Marketing and Communications cum laude, and naturally, can work her magic best when handling public relations, marketing and editorial content and communication. Most people find her moderately introverted, conspicuously sassy, significantly energetic, and massively dog-loving.