The retailers of today find themselves confounded by a new challenge- how can they make shopping experiences fast, lucrative, hassle-free, low-contact, and high-hygiene? There are brands that seem to have cracked the code.Walmart and Target reported stellar earnings despite the pandemic, thanks to their earlier investments in e-commerce. In Walmart's case, the pandemic helped drive e-commerce sales up 97% in its last quarter. Both retailers have also invested in online grocery, with Walmart today offering grocery pickup and delivery services, the latter through partners.

According to a recent compendium by McKinsey, in China and the United States, 75 percent or more of consumers reported trying a new shopping method since lockdowns began. McKinsey predicts these changes to shape consumers' habits even beyond the effects of COVID-19. And in China and the United States, the authors note that at least 65 percent of consumers who tried a new behavior plan to stick with it post-crisis. In June 2020, global retail e-commerce traffic stood at a record 22 billion monthly visits, with demand being exceptionally high for every-day items such as groceries, clothing, but also retail tech items. Simultaneously, consumers' personal values have continued to evolve:
In interacting with brands there is no longer the obsessive search for speed and personalization, but mostly security and safety.
People have a higher propensity to explore, while seeking the playful component.
Many consumers expect the COVID-19 to continue negatively affecting their finances for at least another four months, and naturally, intend to continue shifting their spending largely to essentials, such as groceries and household supplies and cutting back on most discretionary categories.
The pandemic is accelerating the review of aspirational aspects and the meaning of individuals' lives and therefore their identity (less status and more identity).
So, considering the fast-evolving customer needs, values and overall market trends, what's the quickest way to stay relevant across multiple touchpoints, foster customer trust, build a community and rack up a decent revenue? DIGITAL TRANSFORMATION.
Digital transformation (also called digitization) is a twin-pronged process of transforming a business at the core by taking what you do today and leveraging technology to do it better, faster, cheaper, more effectively. While there are innumerable benefits to taking a retail business online, many business owners make the mistake of taking e-commerce as a set-it-and-forget-it, get-rich-quick proposition. This approach leads to unhappy customers, low traction, poor ratings, bad image- the list goes on.So, if you're a retailer, we're not trying to dissuade you from the world of digital. On the contrary, we want you to be prepared for the potential bumps in the road, so that minor obstacles don't impact your sales performance and customer success in the long run.Here are the 6 biggest mistakes retailers make when building an app - and how to avoid them:


Mistake #1: Trying to build the app (or proof of concept) internally

Occasionally, when companies get a concept to market estimate from an outside vendor, they think they can do it faster themselves. But the exact opposite can be true. In fact, it can sometimes take as much as four times longer for companies to build internally. Just because a company may have the ability to create HTML, CSS and JavaScript as well as graphic design and web design requirements, it's not so easy to transition to mobile design mode since mobile app creation typically requires additional attention and different skill sets (and likely, different code). The only exception is if companies already have an existing team for mobile creation. But in reality, not too many startups (and even enterprises) have the necessary resources to build mobile products that are ready for prime time. If a startup has to hire resources with the capability to do mobile apps, it can take precious time to do so. By outsourcing, you instantly gain access to a team that has the ability and resources to do the necessary work.

Mistake #2: Demanding the app include all features from the start
Companies have a list of features they want in an app and rightly so. But if the app is fairly complex, it's important to get a solidly-performing app in order to win over initial users. Mobile apps evolve gradually for a great reason--they have a core utility and they meet that utility from the beginning. Think of Facebook and Instagram for example. Insisting on a full set of features will only make the process more expensive and time-consuming. For startups, it's recommended that a mobile app, or Minimum Viable Product (MVP) with the basic features be created initially. Only once the app has been validated by users who respond with valuable feedback should more features be added. At that point, extra features should be chosen and prioritized.

Mistake #3: Putting products second to anything
The goal of a retail/e-commerce app is to sell products (or at least, that's what the goal should be). If your site puts more focus on bells and whistles instead of the products, it's not achieving that primary goal. Make sure your site displays your products first, and everything else second.
Think about how products are displayed in brick and mortar stores. While an in-store or window display may show a lot more than just the products for sale, they all contribute to showcasing the products in their most flattering light. Do the same with your website. Make sure that every design element present is doing something to showcase your products in their best possible light.

Mistake #4: Lack of payment options
Do you want customers to spend money on your products? Then make it easy to do it.
Provide as many payment solutions as is practical to optimize the number of orders you get. Use a payment service that lets customers pay with each major credit card, and preferably also with an electronic check. Adding a PayPal checkout option increases the choices your customers have, making them more likely to purchase from you. Considering different consumers have different preferences when it comes to making online payments, catering to as many as you can means you've expanded your customer base.

Mistake #5: Poor shopping cart design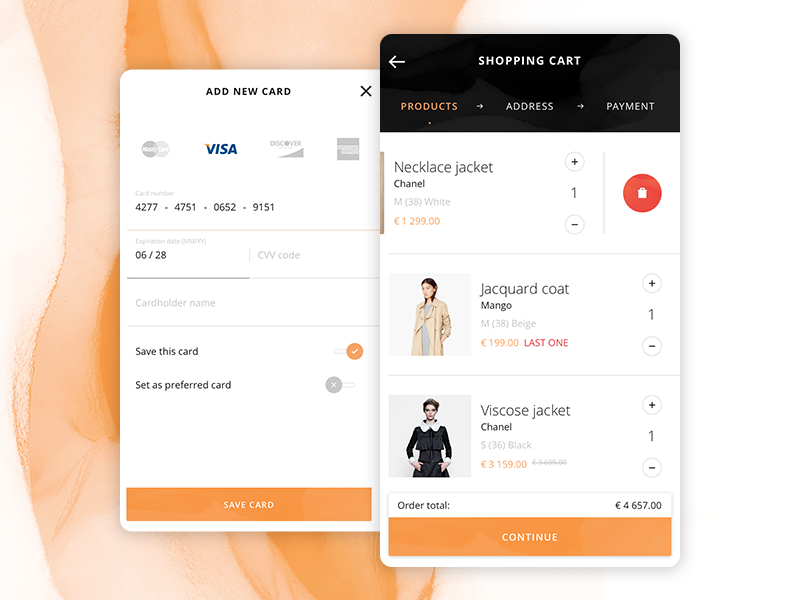 Your shopping cart is an incredibly important part of your e-commerce website. It needs to allow users to add multiple products, to revise the quantities or other options about those products, and it needs to remain transparent at the same time.
Make sure your cart lets a user add an item and then return to the last page they were on. Even better: allow them to add an item to their cart without ever leaving the page they're on (by using a mini cart). Let your customers edit the quantities of items in their cart or remove an item from their cart. And let them preview what shipping charges will be before they start the checkout process.
Mistake #6: Ignoring the need for data security
Recently, the National Cyber Security Centre (NCSC) and Cybersecurity and Infrastructure Security Agency (CISA) issued a joint advisory against government-backed hackers attacking healthcare and research institutions during COVID-19. "CISA and NCSC continue to see indications that advanced persistent threat (APT) groups are exploiting the Coronavirus Disease 2019 (COVID-19) pandemic as part of their cyber operations," the agencies said in a statement. But there is enough evidence to prove that the interest of attackers goes beyond just these institutional giants. If you ask us, every business irrespective of the industry, from finance, law, nonprofits to fashion and education, both big and small, are equally at risk. Since cybercriminals continue to get more innovative and find new ways to breach, the ideal practice is to keep your business' cyber security policies up to the minute. Smart businesses recognise threats and eliminate risks early to keep their data safe and avoid any breaches. We recommend regular risk assessment wherein you identify all valuable assets and the efficacy of the current cyber security set up, and the new strategy required to counter any new threats. Click here for details on how you can protect your retail app and its customers.


Mobile apps are not just an incredibly powerful way to connect with your customers, but perhaps the only way to drive your entire business forward in 2021. The real key to mobile app growth is straightforward: Create an app experience that's difficult to forget and continually adapt to the changing needs of your customers, and they'll keep coming back. Before you go, if you're a retail CIO, here are the 5 most important priorities you should be focusing on in 2021.

Lakshmi Devan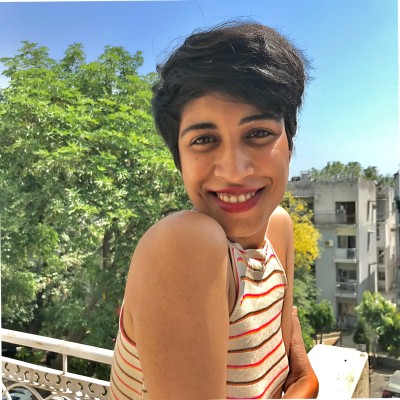 Senior Manager Content at Builder.ai
Lakshmi is a communications professional with over 6 years of experience across industries- from digital media and fashion to health and technology. She specialised in Integrated Marketing and Communications cum laude, and naturally, can work her magic best when handling public relations, marketing and editorial content and communication. Most people find her moderately introverted, conspicuously sassy, significantly energetic, and massively dog-loving.