During the initial months of the pandemic, many CIOs helped save their enterprises by taking digital transformation by taking it by its horns. They now have the attention of the CEO in a way they hadn't before. According to IBM U.S. Retail Index Study, COVID-19 propelled ecommerce to levels that weren't expected until 2025!Experts suggest that department store retailers quickly pivot to omnichannel fulfillment capabilities in order to remain competitive in the new environment. Specifically, retailers can look to drive traffic to their stores through services like buy online and pickup in store (BOPIS) and offer an expanded set of ship-from-store services.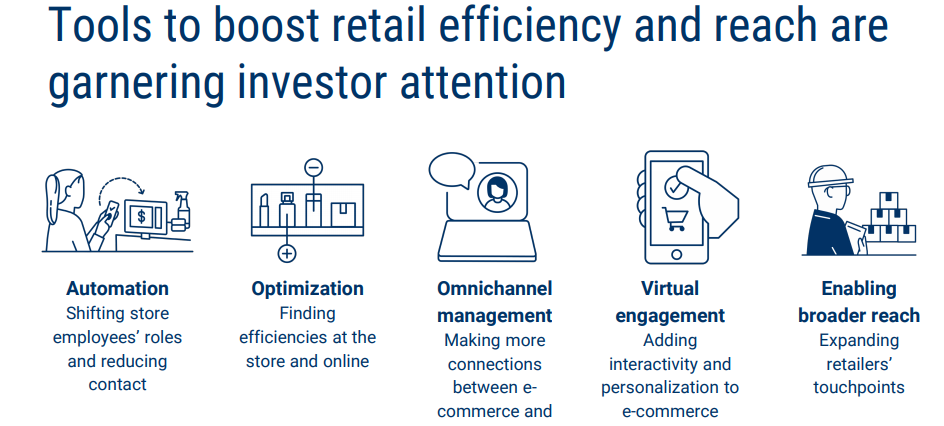 Large retailers like Walmart and Target have embraced omnichannel fulfillment to their advantage. Both reported stellar earnings this month thanks to their earlier investments in e-commerce. In Walmart's case, the pandemic helped drive e-commerce sales up 97% in its last quarter. Target set a sales record as its same-day fulfillment services grew 273% in the quarter. Both retailers have also invested in online grocery, with Walmart today offering grocery pickup and delivery services, the latter through partners. Amazon, naturally, has also benefited from the shift to digital with its recent record quarterly profit and 40% sales growth.
But any retail enterprise's path to the future runs through IT, but are CIOs ready for their next big challenge — digital business acceleration?

CIOs = Chief Indispensable Officers

Retail CIOs have been trying to convince senior business leaders to modernize and take full advantage of technology for years. But thankfully now that many roadblocks have been removed, the majority of enterprises are prioritizing these initiatives. 2021 keeps springing surprises after surprises and in order to prepare for the unexpected and adapt to whatever it holds, we think retail CIOs must further accelerate their digital transformation initiatives and prioritize on the following top five technology trends:
1. Doubling down on data and cybersecurity
As a huge proportion of organizations have adopted at least partially remote operations, data and cybersecurity have become a growing concern. Companies across all industries are scrambling to effectively protect their proprietary and customers' data.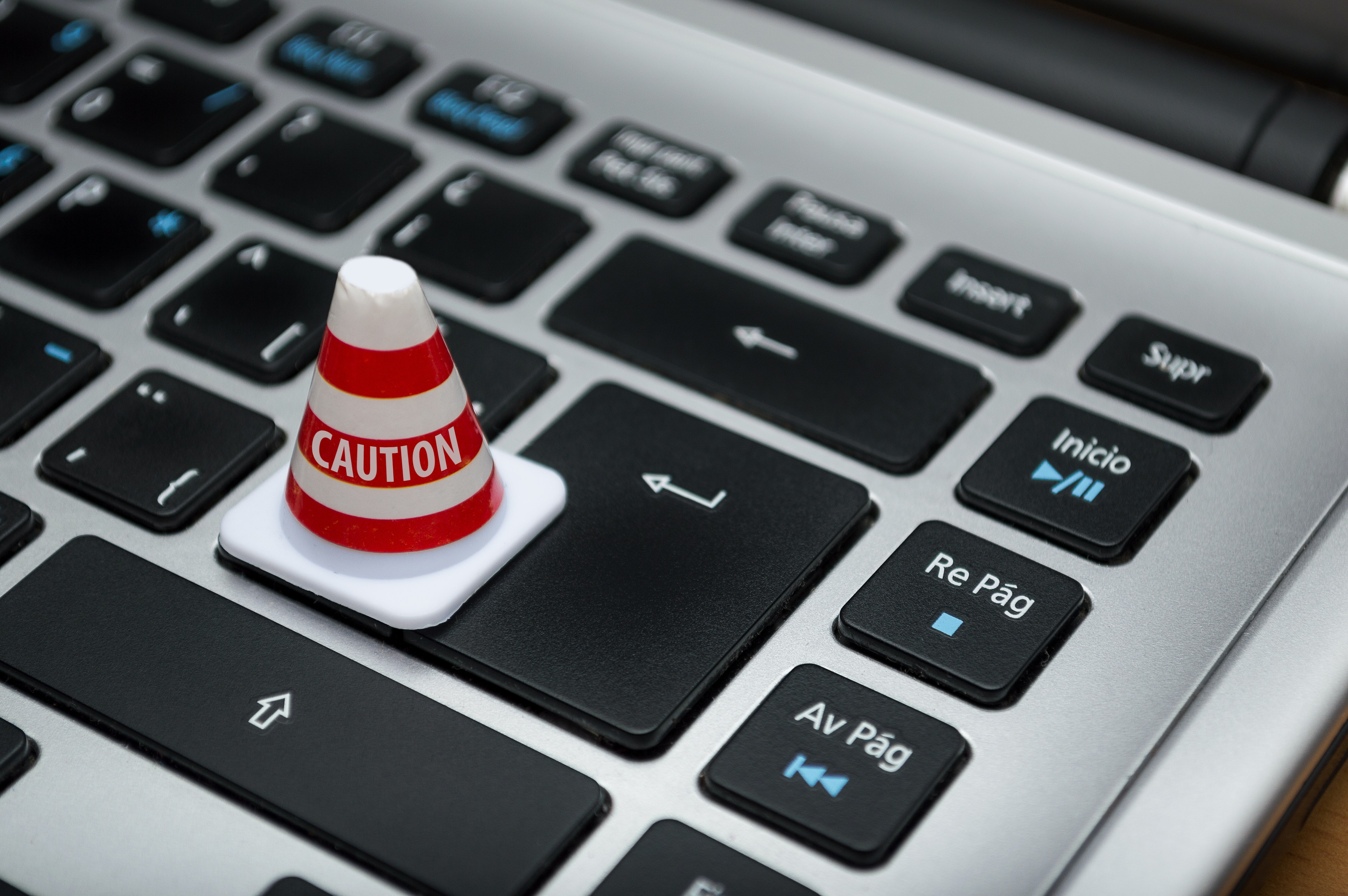 According to Gartner, "COVID-19 refocused security teams on the value of cloud delivered security and operational tools that don't require a LAN connection to function." Some of the top considerations for retail CIOs and CISOs moving into 2021 revolve around "reviewing remote access policies and tools, migration to cloud data centers and SaaS applications, and securing new digitization efforts to minimize in-person interactions." Essentially, to maintain privacy and data security, business leaders must tap into technologies such as cloud (read how cloud computing is the key to scaling) and SaaS platforms while driving overarching digitization efforts. Here are 3 fundamental best practices for enterprise security.
2. Meeting your customers where they are
A steadily growing customer experience trend is to "be where the customer is." Over the past decade, forward-thinking organizations have been working to engage customers according to their preferences of when, where, and how. To effectively understand customers' needs, access contextual information, and deliver services whenever and wherever the customer is, retail CIOs need to look at capitalizing on technologies such as social listening, enterprise content management, and mobility. Walmart is partnering with Shopify and ThredUP to expand its third-party e-commerce assortment. In spring 2020, the retailer announced plans to feature products on ThredUp as well as from merchants using Shopify's platform on Walmart.com.

3. Accelerate automation with intelligent decision-making
Hyperautomation is the idea that anything that can be automated in an organization should be automated. It is especially critical to retail enterprises with legacy business processes that are not streamlined, creating immensely expensive and extensive issues for organizations. Many retail businesses are supported by a "patchwork" of technologies that are not lean, optimized, connected, clean or explicit. At the same time, the acceleration of digital business requires efficiency, speed and democratization. Organizations that don't focus on efficiency, efficacy and business agility in this day and age will be left behind.

4. Finding the balance between remote and in-person operations
An anywhere operations model is crucial for retail businesses to emerge successfully from COVID-19. At its core, this operating model allows for business to be accessed, delivered and enabled anywhere — where customers, employers and business partners operate in physically remote environments. The model for anywhere operations is "digital first, remote first;" for example, banks that are mobile-only, but handle everything from transferring funds to opening accounts with no physical interaction.Digital should be the default at all times. That's not to say physical space doesn't have its place, but it should be digitally enhanced, for example, contactless check-out at a physical store, regardless of whether its physical or digital capabilities should be seamlessly delivered.
5. Leveraging internet of behaviours (IoB)
The IoB is about using data to change behaviors. With an increase in technologies that gather the "digital dust" of daily life — data that spans the digital and physical worlds — that information can be used to influence behaviors through feedback loops. The IoB can gather, combine and process data from many sources including: Commercial customer data; citizen data processed by public-sector and government agencies; social media; public domain deployments of facial recognition; and location tracking. The increasing sophistication of the technology that processes this data has enabled this trend to grow. But note that IoB does have ethical and societal implications depending on the goals and outcomes of individual uses. The same wearables that health insurance companies use to track physical activities to reduce premiums could also be used to monitor grocery purchases; too many unhealthy items could increase premiums.

Retail CIOs have held enormous responsibility over the past year, spearheading the digital initiatives that enabled their organizations to survive unprecedented challenges. And while the events of 2020 threw everyone for a loop, we can expect the same level of rapid change in 2021.
Are you ready for the challenge?
Lakshmi Devan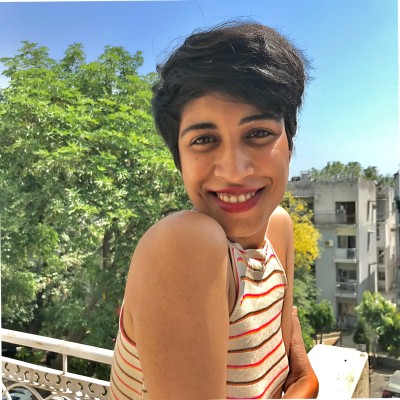 Senior Manager Content at Builder.ai
Lakshmi is a communications professional with over 6 years of experience across industries- from digital media and fashion to health and technology. She specialised in Integrated Marketing and Communications cum laude, and naturally, can work her magic best when handling public relations, marketing and editorial content and communication. Most people find her moderately introverted, conspicuously sassy, significantly energetic, and massively dog-loving.