One of the biggest advantages of cloud computing is its ability to scale on demand. While considering the numerous benefits of cloud, it becomes difficult to conceptualize the extent and power of scaling on-demand. Organizations of different categories benefit tremendously when auto-scaling is implemented correctly. Issues faced earlier are now non-existent as engineers working on cloud implementation remember that a massive influx of traffic once caused servers to fail. No longer.

AWS auto-scaling significantly reduces risks associated with traffic overflow leading to server failure. Auto-scaling can lead to cost reduction as well. Resources that match to actual usage are run on a 'moment-to-moment' basis.The advantages of scale and pricing come with their own set of complexities. While on-demand scaling in cloud computing is absolutely possible, applications too need to be able to scale up with the environment. This may look quite simple - running a website backed up by an elastic load balancer that distributes traffic in the case of increased demand.
Yet, there are other considerations that need to be made while accounting for scaling session information, uploads, and data.When compared to the legacy IT management systems, the single most important change in cloud computing is that it needs to be totally replaceable. AWS provides various tools for facilitating this process. For example, instead of local data storage, S3, which is AWS' storage solution, can be used. There is also a distributed file system which can be made use of just in case your business systems and data cannot be moved onto S3. RDS or Elasti Cache should be used for saving your sessions in place of local files.
Issues related to scalability are not new. But with the advent of AWS and cloud-based engineering techniques, solutions are available and old problems can be solved with ease. Previously, approaches like forking and threads were used to scale up applications. Generally, programmers focus on developing applications that are scalable, without much consideration about the data that is stored in the memory. But now, due to auto-scaling, systems get scaled to become the Memory and CPU and developers are able to write data for long term storage.Configuration management is popularly used but there are many other ways that can be utilized to scale up a system from 0 to 100%. Irrespective of the approach, scaling ability is dependent on the application's capability of scaling up.
But why is scalability in cloud computing so important? Would you want your cloud to be scalable at all? And if so then, why? Here are a few industry related instances:
Managing seasonality in e-commerce: Your e-commerce business would have a peak season during festivities and holidays for which you need to be prepared by increasing processing power. Then you would need to scale back post the shopping season to avoid exceeding your budget and infrastructure sitting idle. Here is where the scalability of cloud comes to play- you can scale up and down with ease.
Data analysis: If numbers and statistical analysis forms the basis of your business, you might require running minimal infrastructure when there is less processing of data sets, and also increase storage and processing capability when the quantum of data is more. Flexibility is a factor that is advantageous for most businesses.
Managing social media applications: A scalable storage and infrastructure is a must if development of social media applications is your forte. These applications are often driven by Big Data which is created through social interactions. From a scalability viewpoint, you would require to scale up to deal with growth. Here, again scalability plays a major role in adding more resources and processing capabilities.
Summing up the major benefits of scalability in cloud computing
Efficient usage of resources as there is no tie up with hardware that you are not using actively.
Control panel management and Open API that allows the setting of parameters without having to take care of the servers.
Since it is powered by OpenStack, any application can be moved to another cloud or to the onsite data center. This can be achieved without rebuilding the application code.
Need more cloud insight? Join the Builder.ai community
Our human-assisted AI works in the background to buy forward capacity from partners including Amazon Web Services to ensure that we can provide you with capacity exactly when you need it, and at the best price possible. We are the largest AWS partners in India and help move your infrastructure in a way that optimises costs. What's more: our prepaid AWS cloud vastly improves monitoring for enterprises, allowing for controlled spending and fixed budgets, automated tracking, local currency support, with all information displayed in real time on an easy-to-use dashboard. You can mitigate the challenges of paying for cloud services by managing your expenses upfront, and access the AWS Free Tier without needing to register their credit card. Want to optimize cost, control budget and manage infrastructure intelligently? Builder Cloud is your answer.
Liam Collins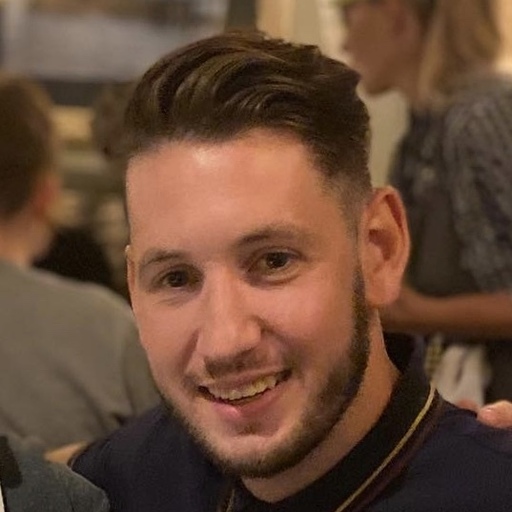 Head of Performance at Builder.ai
Liam is Builder.ai's Head of Performance, with 10+ years' experience of defining, activating and executing digital marketing campaigns. In his work at internationally recognised agencies like MediaCom and MG OMD, he was client lead for large accounts like DFS, Kenwood & De'Longhi and Boots as well as many SMBs, driving commercial growth through bespoke ecommerce and omni-channel strategies.