Our newest eBook is now available for download, Builders!
We've been working hard to create thoughtful, well-researched content for you, our fellow Builders, recently and we wanted to continue to share our recent updates. Yes, we recently created the State of Mobile in 2020 , as well as Builder Live, a virtual event series , to help Builders create, grow and scale.
No matter what, we'll stick with you entrepreneurs and intrapreneurs to create and pivot your businesses towards success. Because there's no better time than today.
Today, we're back to let you know about our recently launched Builder Cloud eBook which gives the reader more of an understanding of the benefits of transitioning to the cloud, as well as recommendations to make it happen in the most efficient way possible.
There's much discussion of digital transformation in the business space these days, Builders. Multiple enterprises have undergone this game-changing process to create new or modify existing aspects of their in-house culture to better serve their business and their consumer. For boutique or small businesses, digital transformation may seem an endeavor for a later date. The truth is, however, that digital transformation can bring a wide range of necessary benefits to any business, be it a startup or a large-scale enterprise.

By engaging in digital transformation and transitioning your data to the cloud, did you know your enterprise or startup can learn to:
1. Improve the quality and security of your data
2. Transform business processes for the better
3. Offer improved customer service
4. Collaborate more dynamically
5. And also, make better informed decisions

Learn how in the informative eBook by downloading it [below]

Get our Builder Cloud eBook on the power and utility of digital transformation by clicking right here.

Are you still in the dark on what's happening with Builder.ai on a daily basis? Do you want to get access to our content as soon as it launches? Don't forget to follow us across our social media channels and get added to our eNewsletter below.
Erica Grigg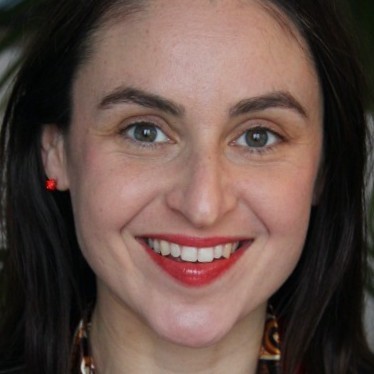 Technical Content Writer at Builder.ai
Erica Grigg is our Global Lead of Digital at Builder.ai, where she's been on board since August 2018. Previously, Erica Co-founded a media startup, co-authored a book on Facebook and worked with numerous businesses and non-profits, including the World Wildlife Fund, the United Nations and Comcast. She's happy to share her lessons learned and best practices yet to be developed on the Builder Blog. Follow her on social media @EricaGrigg on Twitter and at linkedin.com/user/ericagrigg.