In order to prosper in today's dynamic world and constantly shifting market trends, supply chain disruptions and customer ecosystems, brands must achieve extensive agility. To be able to remove human errors and gaps in operation and utilize data from different departments to maximize output- all through a single interface- THAT is the goal.
All this begins with investment in digital transformation; one that is driven by technology at speed and innovation at scale. For enterprises looking to make quantum leaps in the new decade, here's our enterprise mobile application development 101 guide.

What are enterprise mobile applications?
Enterprise application software are actually large scale software packages that perform business functions such as order processing, procurement, production scheduling, customer information management, energy management, and accounting. These functions may all be managed together on a single application or run separately for each department.
Why do companies invest in enterprise mobile application development?
While there is no paucity of SaaS ERP applications in the market that come at a small price and provide a bare-bones level functionality, large enterprises often find more success with customised solutions that suit their company structure and processes. So, they prefer to invest in enterprise application development.
What are the current trends in enterprise mobile applications?
In the new normal, bare-bones solutions like Google Analytics will no longer cut it. According to Gartner, world's largest research and advisory company, poor data quality is estimated to cost organisations an average of $15 million per year in losses. Naturally, most companies look to invest time and resources in not just acquiring the data, but also implementing advanced data processes to distribute the data effectively and visualise it for an easier extraction of insights.
The love for artificial intelligence will also continue. Low code application development is not new, but a confluence of digital disruptions has led to an influx of AI-led no code tools to meet rising demand for rapid application development platforms. Builder.ai is proud to be one of the leading brands in this space. By 2024, low code and no code application development will be responsible for more than 65% of application development activity. Also, by 2024, 75% of large enterprises will be using at least four low code (or no code) development tools for both IT application development and citizen development initiatives.

What are the common challenges of enterprise application development?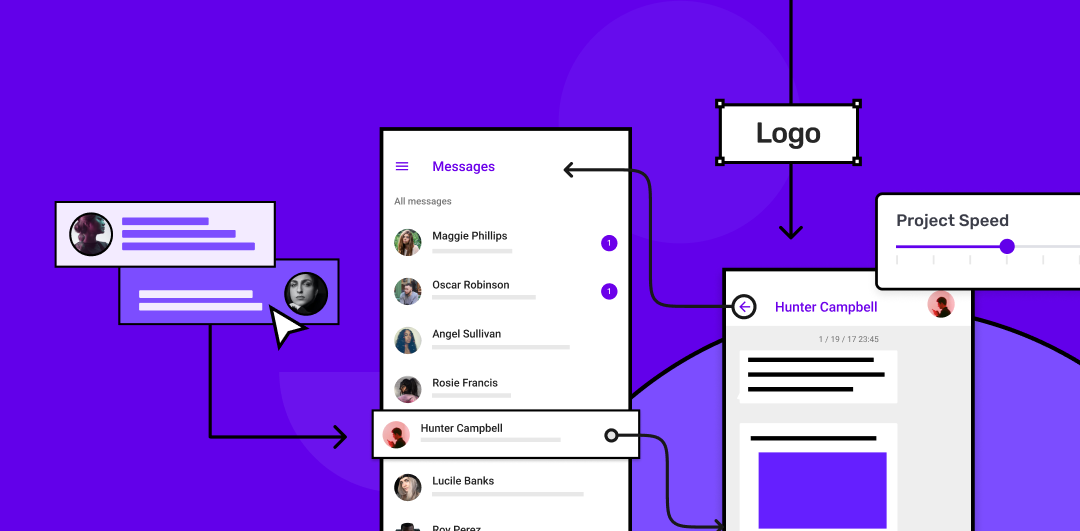 Most market leaders today generate substantial value from technology innovations like enterprise mobile applications and making efforts to build a transformative culture. While those lagging behind in revenue are often not advanced on their digital journeys and failing to build a transformative culture. Here is what might be holding the laggers back:
1. Legacy software
Sometimes legacies that helped your business thrive in the past become outdated. Getting out from under your legacy system at the right time is essential to building yourself up in our digital world and staying relevant.
2. Out-of-sync transformation
Many companies that manage to digitally transform, tend to overlook one of the most crucial elements of success that is employee training and 360-degree integration of enterprise mobile applications, which leads to an overwhelming need for IT support, wasted resources, user frustration, stress and low productivity.
3. Changing focus
Any transformative efforts undertaken by an enterprise must focus on how it will provide meaningful value for your employees and customers. Most enterprises make the mistake of focusing on quantity instead of quality. They start out with a focus, but end up digressing significantly during the enterprise app development process, ending up with technology that is either too complicated or too scattered to yield much benefit. Others struggle to navigate the software, capital and technology required.
4. Scalability and security
Let's suppose that an enterprise sees a drastic change in landscape or signs a big merger or acquisition. Such a development would require an enterprise to also adapt their software quickly and securely. In most cases, this isn't possible because enterprise software development often doesn't take these use cases into account during the build journey leaving them without a scalable, flexible architecture to support new needs. Security remains the foremost concern of every enterprise - especially with the ever-rising hacks and data breaches occurring across the world. Therefore, an enterprise application must have additional features like encryptions and firewalls at application, host and network level, user privacy and data protection, timely data backups, regular software updates that include latest security patches and so on. Interested to learn more? Click right here to read our detailed blog on enterprise security.
How can enterprises ace enterprise mobile app development?
Let go of legacies that don't serve you anymore, integrate digital transformation efforts with the rest of the company, and most importantly, choose the right transformation partner that offers not only a scalable architecture but also best-in-class security features and regular software updates.
May we suggest you give Builder.ai a go? Our products were built keeping in mind the aforementioned challenges and we are proud to have delivered some phenomenal products since. Check out some of our most proud projects here.
What does Builder.ai have to offer to enterprises?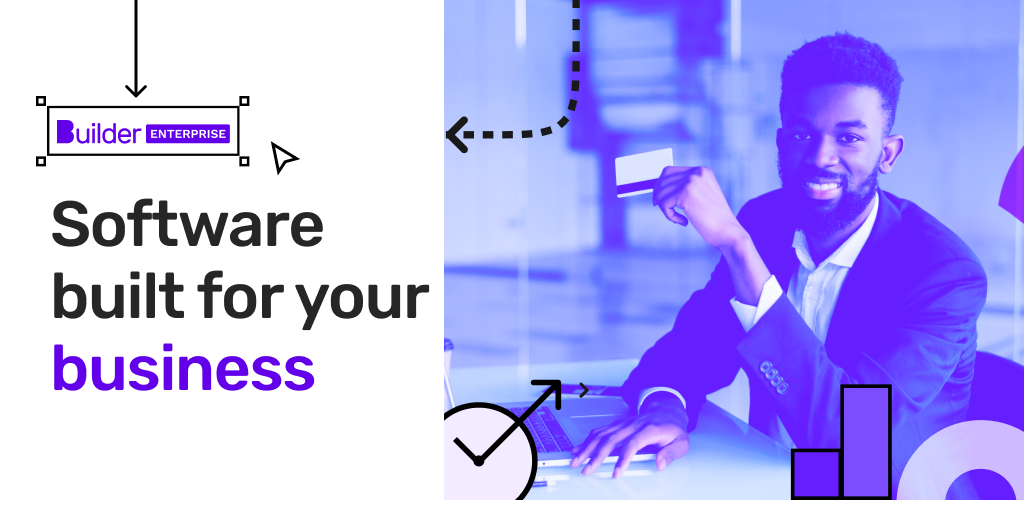 At Builder.ai, we make enterprise application development as easy as ordering pizza. Don't wait for internal resources, build the software you need now. No coding skills needed. Our team is your team (but without any of the headaches).
Cost and upfront timeline: Software can help you stay competitive but creating it puts a big strain on your teams. And off-the-shelf options never do exactly what you need them to. We build exactly what you want with guaranteed costs and all your timings, before you start.
Code you can rely on: First, automatic code analysis tools pick up any simple mistakes – to improve the quality and security of your code. Then it's rechecked by humans, who don't have to waste time on typos but can concentrate on improving the experience of using your software.
Stay in complete control: You can monitor your project closely, through a simple dashboard. Make changes to your software (or add any extra features) whenever you like. Pause a project at the click of a button. And you can chat to an expert 24/7.
We don't just do app development, either! With our other products including Builder Cloud and Studio One , we help thousands of businesses build, run and scale successful ideas.Whether you want your software to improve your employees' productivity, internal communication, logistics, or to drive sales – you'll get the best possible user experience. Click here to get started.
Lakshmi Devan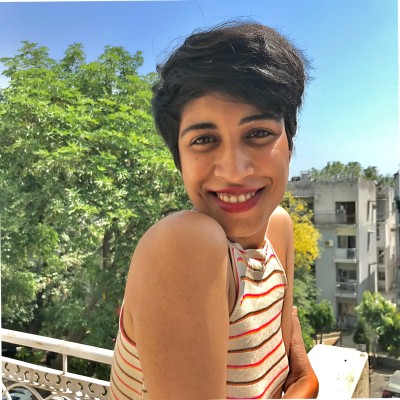 Senior Manager Content at Builder.ai
Lakshmi is a communications professional with over 6 years of experience across industries- from digital media and fashion to health and technology. She specialised in Integrated Marketing and Communications cum laude, and naturally, can work her magic best when handling public relations, marketing and editorial content and communication. Most people find her moderately introverted, conspicuously sassy, significantly energetic, and massively dog-loving.