According to Statista, 21% of US smartphone users visited a retail app multiple times a day. A 35% majority visited retail apps multiple times a week. Retail apps create a one-to-one environment free from the distraction and procrastination experienced when shopping from within our browser.

In our omnichannel retail world, apps are invaluable for any modern retail or ecommerce brand or business. Anyone looking to build an online business should look into the power of apps as an ecommerce tool and channel.

For a spot of inspiration, let's take a look at some of the best retail mobile apps today.

#1 - Amazon

Predictable but inarguable!

It'd be a farce to place Amazon in any other spot. The ecommerce behemoth has taken a relatively simple concept – the sale of goods online – and turned it into the world's biggest business empire.

Amazon is a peculiar case as far as branding and messaging go.

There's nothing flashy about Amazon's retail app, it's clear, robust and utilitarian. Locating and searching products is Amazon's main strength, much work goes into properly indexing, categorising and ranking Amazon's vast product selection.

The app itself does a stellar job of enabling customers to surf this massive product range.

The newish swipe-to-purchase feature makes checking out a breeze which is crucially important for any retail app.

#2 Etsy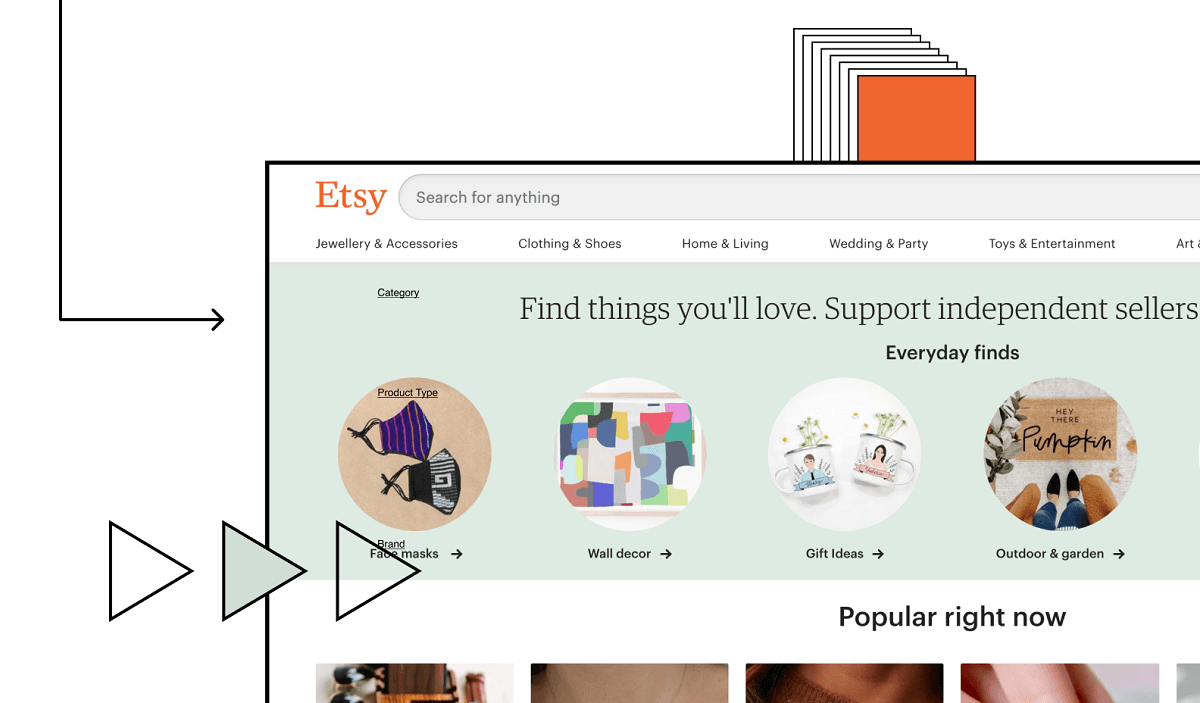 Etsy's popularity is quite remarkable with over 80 million users in 2020, almost double the number of users in 2019.

Etsy's product catalogue features primarily handmade items sold by independent and private sellers. They categorise these products beautifully, showcasing editor's picks and other spotlight products on the homepage.

Users can favourite people's shops and save items for later which adds to its personalised, independent feel.

#3 Asos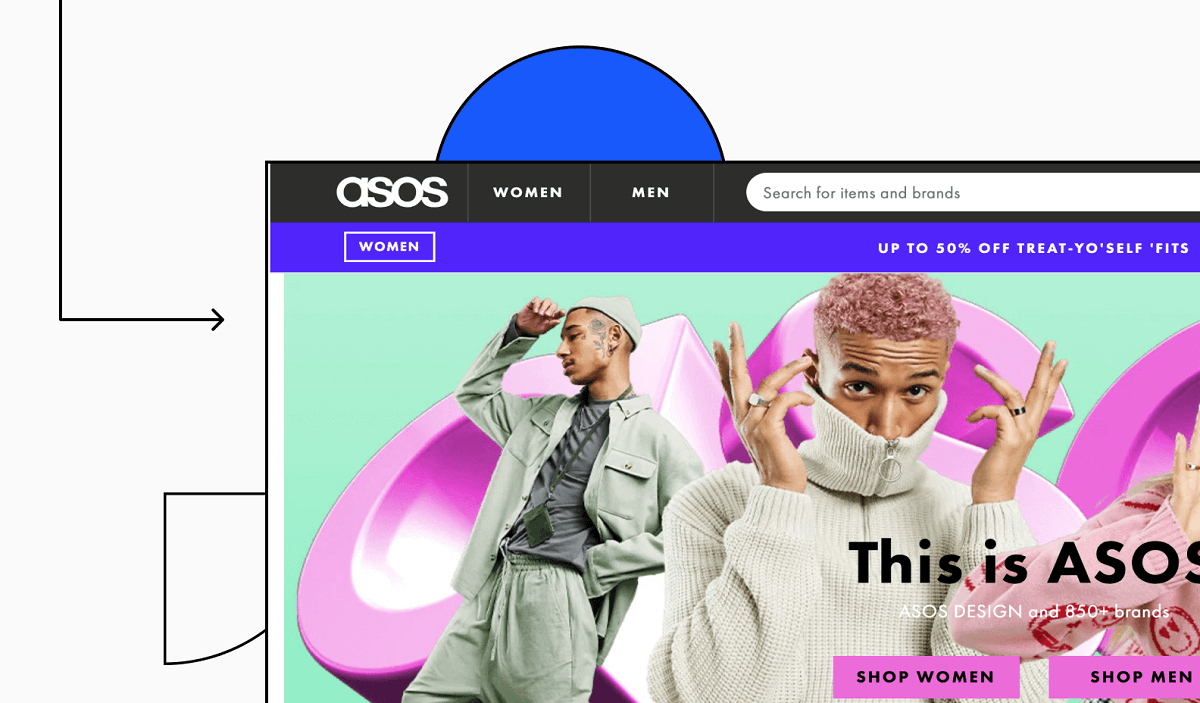 Asos is one of the biggest fashion and clothing retailers in the world now. Their enormous product catalogue is simple and elegant with its minimalist aesthetic.

Beautiful product photography places products in focus.

Asos's recommendations engine is also very sophisticated and helps sort relevant products to the homepages of its customers.

#4 Poshmark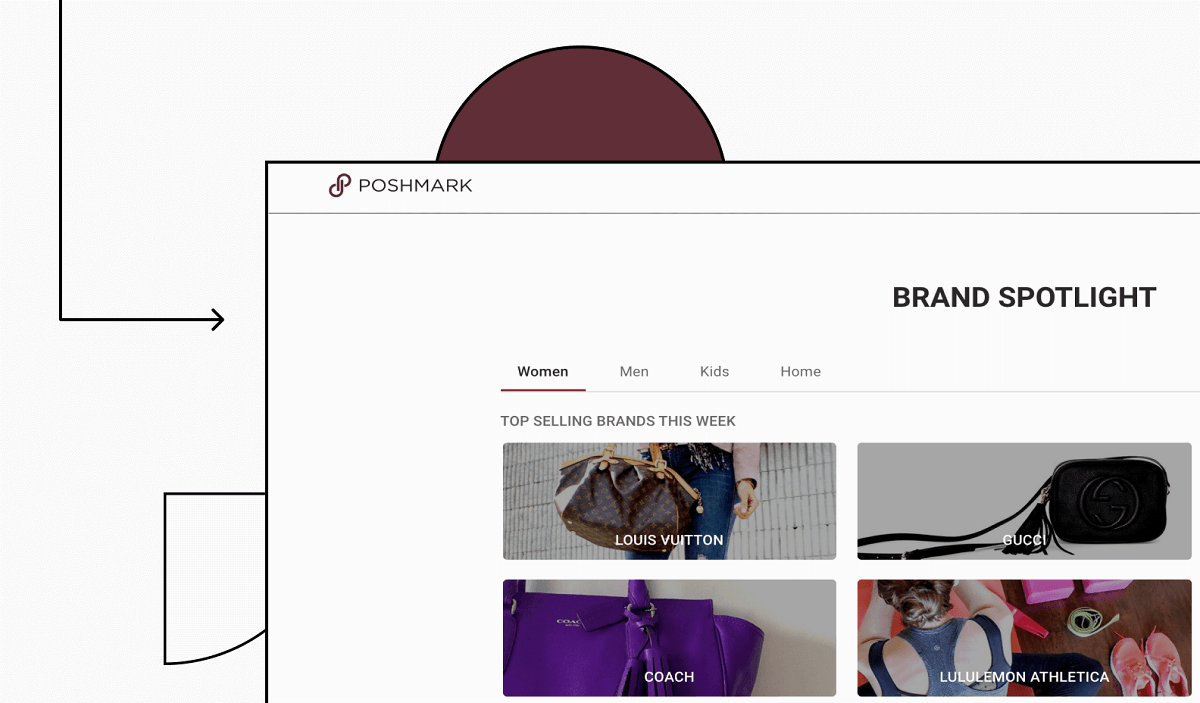 Poshmark is a secondhand retail app for luxury clothes and high-echelon fashion brands.

It does an excellent job of lifting used clothes away from their secondhand status, instead presenting them as an opportunity to own expensive clothing at a tiny fraction of their original price.

Poshmark's community functionality allows users to curate selections of products, showcasing the user's wardrobes of collector's fashion items.

#5 Wayfair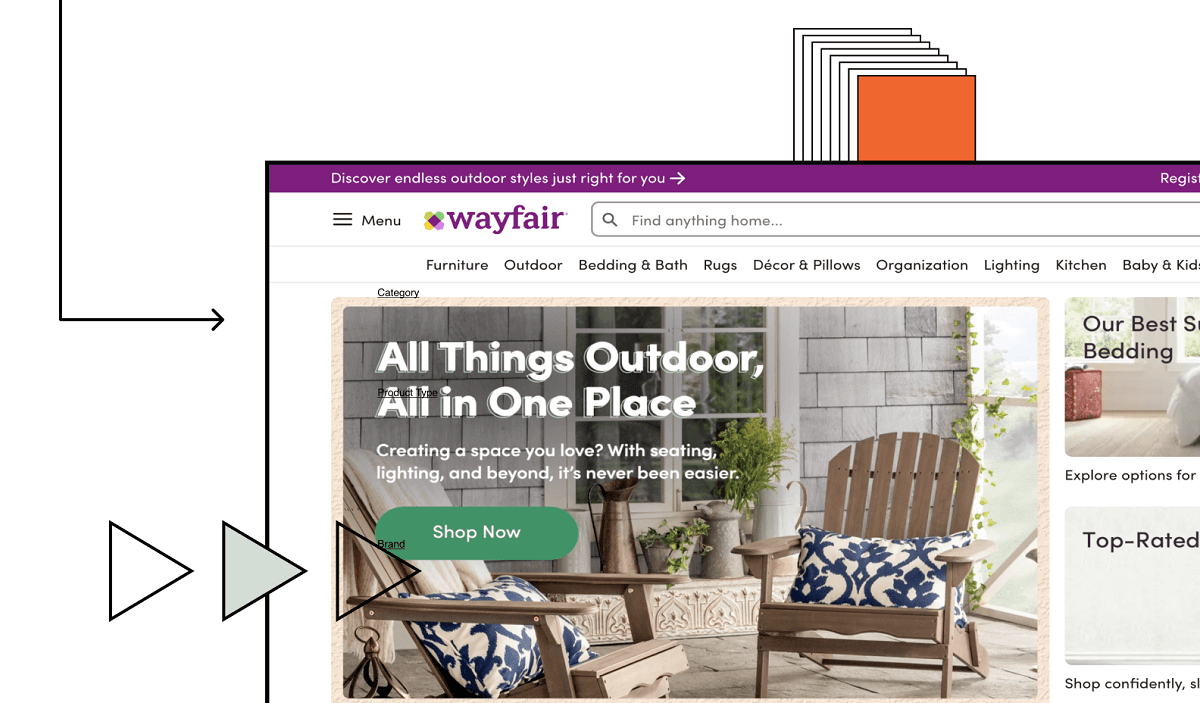 American furniture retail app Wayfair is a superb furniture retail app for iPhone and Android.

It has an awesome AR feature that allows users to view furniture positioned in their own rooms. Combined with excellent product displays and photography, Wayfair helps liberate its products from the conventional showroom.

Wayfair is an exemplary example of a well-tuned furniture retail software system. It allows users to visualise products with AR, find quick shipping quotes and track their orders in real-time.

Retail apps with Builder.ai

All of these retail apps have features in common: they're all crisp with a slick UI, have plenty of login and payment options and take advantage of powerful recommendation systems.

Builder.ai's retail and ecommerce apps do all of these things as well.

You can find both over at the Studio Store.

Ordering apps with Builder.ai couldn't be simpler:

Pick an app from the Studio Store
Customised and delivered to you in as little as a few weeks
Enjoy first-class aftercare and free cloud hosting
Trusted by major global brands such as NBC, the BBC and Virgin

Elevate your ecommerce or retail brand to a new level with Builder.ai!

Viveka Nand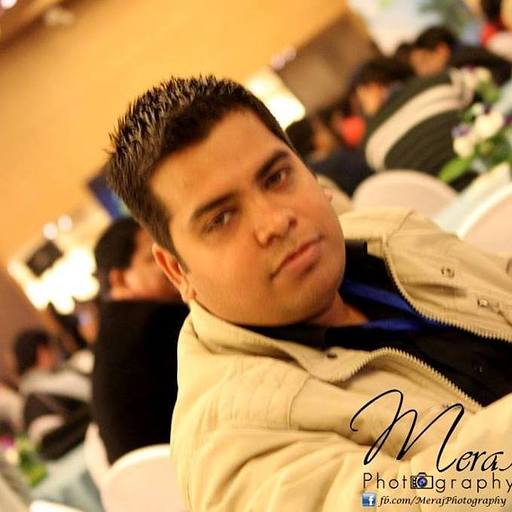 Sr SEO Manager at Builder.ai
Viveka Nand is a Sr SEO manager at Builder.ai where he applies 10+ years of experience to ensure the company's organic growth on search engines. Viveka has BA from Magadh University, India.