2023 is officially up and running so, what better time could there be to build a new app? Launching your own app is a huge opportunity to boost your exposure, your sales and most importantly your revenue!
You can even increase app downloads and sales by utilising the dawn of the new year with offers like January discounts, and by tapping into those all-important New Year resolutions! Fitness gurus we're looking at you…
Having the right app for your business will help you fine-tune your marketing strategy, increase website traffic, and most importantly boost conversions! Mobile eCommerce revenue reached 3.56 trillion pounds last year, which accounts for more than half of all eCommerce sales. Mind blown. It's true, shopping via apps is here to stay with a 15% increase year-on-year with eCommerce app installations. That's even higher than during the pandemic with a steady increase forecasted in 2023.
We see a bright future for businesses with eCommerce apps in the coming 12 months. And to succeed in this new mobile landscaping brands need to stay relevant on their customers' phones and minds.
So… How do you start building your app?
#1 Start with the big idea
Most importantly, get your app idea onto paper (or your digital device of choice). Plan out what challenges your app will solve for its users, what joy it will bring and what service or product you'd like to offer. Think about how your app would become an interwoven part of your customer's daily life. It's easier to begin your app plan when you've got an end goal in mind. Be that a rewards-based app that boosts brand awareness, or one that focuses on sales.
#2 Create a first design
The hard part's done. Here come the smooth sailing app-design-waters.
And no, we're not kidding.
Designing your app is a lot easier than you envisioned. You don't need to know code, speak tech or have any graphic design experience. App building platforms, like Builder.ai, take away all the stress of creating an app, including the complicated design part. Easy!
Once you've decided on the type of app you want to build (see Step #1) you can either choose a pre-designed template from our Studio Store offering or start picking features from our library of over 500 reusable features, which slot together like Lego-like building blocks. You can add as many features as you wish with the help of our AI project manager, Natasha, who will guide you along the way. Natasha will then hand over to our team of talented humans who can add customisation or build bespoke features for your specific needs.
By selecting the features that suit your business needs the legwork will have been done for you (aren't you lucky). These features form the basis of your design by our team to bring to life your idea.
So there's nothing daunting about it, just a simple drag-and-drop motion to take the stress out of the process. And you can even show your prototypes to future investors and colleagues as a chance to raise funds or play around with the design until you are happy! There are lots of opportunities.
#3 Stay Supported
So you've got the shiny new app, congratulations! What next? Once the big launch is done and you're marketing your products and services to your heart's content- you must not forget about app maintenance. With Builder.ai designs we don't abandon you once your project is complete. Instead, our aftercare warranty continuously monitors your software, meaning we make updates, fix bugs and upgrade it before you realise there's a problem.
Planning ahead for the future and provisioning for your roadmap means you'll be covered on all ends!
So why don't you start your app journey today? Don't let another year pass by with a what-if. Builder.ai can help you achieve your 2023 resolution. Check out our app builder studio and start building now.
Need more app insight? Join the Builder.ai community
Ananth Ramanathan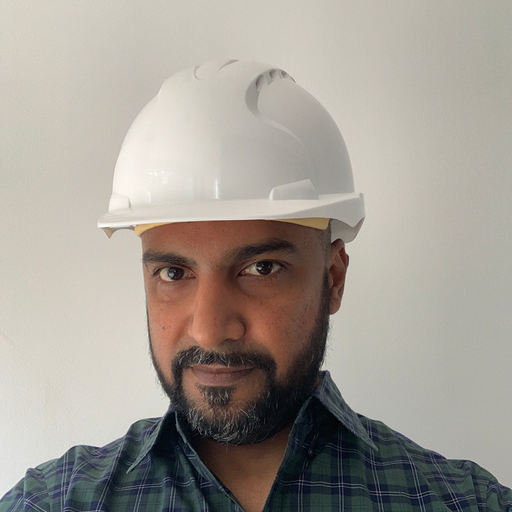 VP Studio Store at Builder.ai
Ananth Ramanathan runs Studio Store business at Builder.ai with a mission of digitising a 1M+ micro SMEs in the next 5 years. He oversees the commercial, product, and customer success functions to rapidly scale Studio Store globally. Ananth's an experienced tech business operator, a failed entrepreneur, and an active angel investor.