We always say that our core vision is to put an app/software into the hands of everyone - from enterprises to small businesses to entrepreneurs - without having to do any of the coding and without having to pay exorbitant fees. This is especially true given the devastating impact COVID-19 has had on businesses in the last year. To that end, we're excited to announce the launch of our new programme providing free 'digital starter kits' as a means of giving hard-hit businesses a fighting chance at rebuilding and thriving amidst the pandemic. The programme will make it easy for small businesses to sell online with a free ecommerce 'shop in a box' and for restaurants to reopen safely with a free queueing app through Studio Store. In addition to being available in the UK, the free 'digital starter kit' programme is also available to retailers and restaurants in India.

The programme is specifically designed for:

Retailers who want to offer a digital customer experience (website and/or native app) to allow customers to make online purchases for click-and-collect or delivery
Retailers who are inclined to take orders via phone or text/WhatsApp
Restaurants, pubs and bars who want to reopen safely, allowing customers to book tables through a rich queueing system, which reduces wait times and delivers an exceptional and safe customer experience

To get more insights into why we launched this programme, how we expect this to help businesses accelerate their COVID-19 recovery, I sat down with our Co-Founder and CEO, Sachin Dev Duggal. Here are snippets of our conversation.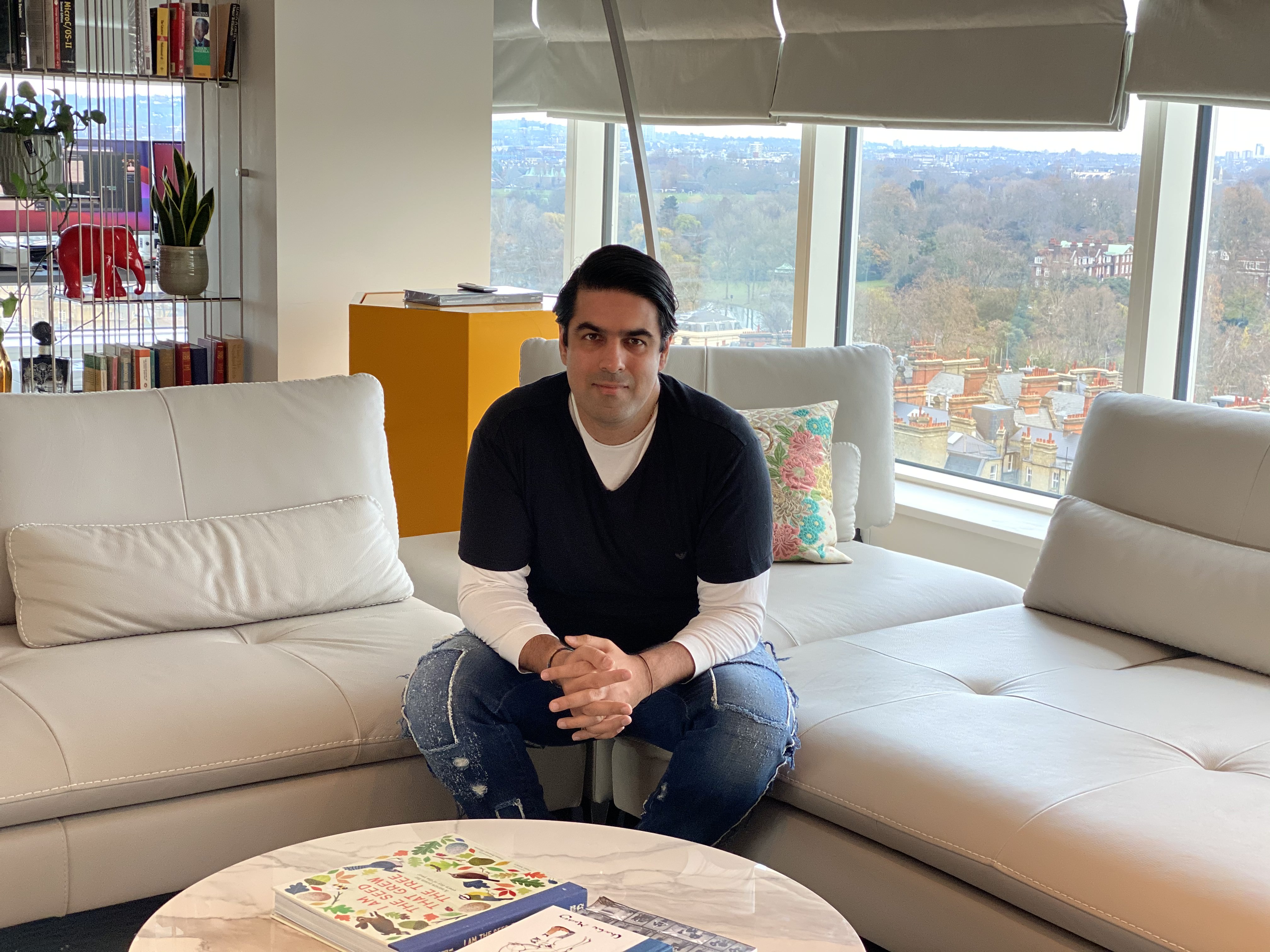 What was the impetus for launching the free 'digital starter kit' programme?

This comes at a critical time as the first set of UK lockdown restrictions are set to ease up on 12 April, 2021, when in-store shopping and outdoor dining at restaurants and pubs will be legally permitted. By taking their business online - at no charge and quickly - British retailers and restaurants will be able to generate more sales, while also keeping their customers safe, improving the customer experience and cultivating long-term loyalty.

The programme is especially important given the fact that retail sales volumes in the UK sank 8.25 percent in January 2021 compared to the previous month and 72 percent of UK restaurants/pubs feared they would be forced to close in 2021 due to the COVID-19 lockdown restrictions. To make matters worse, the Centre for Economics and Business Research has just revealed that a year of COVID lockdowns cost the UK economy £251 billion.With a population of 1.3 billion, India has been hit especially hard by COVID-19 with more than a third of small and medium-sized businesses surveyed by the All India Manufacturers' Organisation saying their businesses were beyond hope of rescuing. At the same time, consumer spending in India decreased by 12.6 percent in 2020 and Credit Suisse's estimations that COVID-19 cost the Indian economy INR 20 trillion.But unlike in Europe, the lockdown has been lifted in India for a few months. And so, retail shops and restaurants across India have been open for in-store shopping and indoor/outdoor dining. There is also a sense of cautious optimism that Indian businesses will rebound in 2021. In fact, a survey by the Retailers Association of India revealed that Indian retailers across the electronics, fashion and grocery sectors are cautiously optimistic about rebounding in 2020 and expect around 85 percent of pre-pandemic business levels in the next six months.

For those businesses that have survived, it's critical that they recover with a bang to meet pent up consumer demand and savings. Our free 'digital starter kit' programme is intended to give retailers and restaurants in the UK and India the opportunity to launch their own app and/or website for free, thus enabling them to generate more sales and get back on their feet financially.Having an online and mobile app presence will influence how quickly and effectively small businesses are able to recover financially from COVID-19. And we want to help make that recovery possible - quicker - by offering British small businesses the opportunity to take their businesses online quickly (as that's where their consumers predominantly spend their time) and allow them to do it for free. So rather than spend 6+ months going back and forth with a web development agency on the nitty gritty of software/app development, they can use our 'digital starter kits' to begin generating online sales from day one.
Why have you chosen now to launch this free 'digital starter kit' programme?

According to the February 22nd announcement from Boris Johnson, there is now a clear plan and timeline for easing the lockdown restrictions in the UK. As of April 12, non-essential retail shops will be allowed to reopen, including fashion retailers, nail salons, hair salons, beauty spas. At the same time, outdoor dining will also be permitted as of April 12, with indoor dining slated to reopen as of May 17. So we wanted to give retailers a head start to build apps that can help them optimize the click-and-collect experience, while enabling restaurants to build queueing apps that help them manage the sudden influx of foot traffic they'll see the moment outdoor and indoor dining are allowed again.In India, meanwhile, it's a bit of a different situation. Lockdown restrictions lifted a few months ago, allowing retail stores and restaurants to reopen for indoor and outdoor dining. But that doesn't negate the hard hit these businesses took in 2020 due to the lockdowns, decline in consumer spending and sales losses.

Can businesses upgrade/downgrade from the free version to the paid version & vice-versa at any point in time?
Once retailers generate more than 50 orders per month and begin to scale as a business, they can upgrade to the paid version, which costs £295 per month and gives them the ability to process unlimited orders.

How does the Builder.ai free 'digital starter kit' programme solve the problem of the high commission fees retailers and restaurants are subjected to by aggregators?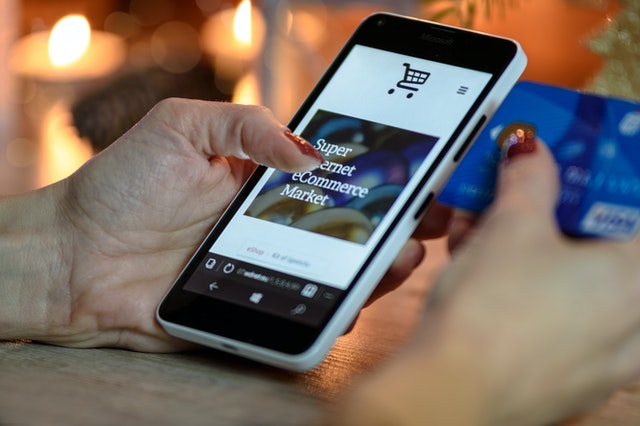 During the lockdowns, British restaurants and retailers have been paying large portions of their revenue to aggregators and marketplaces like Deliveroo, UberEats, Amazon and eBay, who can charge up to 35 percent commissions, to serve their customers who moved to ordering online. In India, meanwhile, restaurants and retailers have been paying these high commission fees to aggregators and marketplaces, such as Zomato, Swiggy, Amazon and Flipkart
This is something that small businesses simply cannot afford. Essentially, businesses have been paying high commission fees to serve their own customers, who haven't been able to enjoy the in-store shopping and dining experiences they would have pre-lockdown. To that end, restaurants have been especially vocal about expressing their frustrations about how these commission fees are robbing them of their ability to survive and thrive post-pandemic. Builder.ai understands their pain.

Do you have plans to extend the eligibility for the free 'digital starter kit' programme?
We plan to expand the programme to include other industry sectors beyond retail and restaurants this year. We'll also extend the free 'digital starter kit' programme to other geographic markets, such as the United States, Europe, Asia and the Middle East. As soon as we have more details on when the programme is available in these markets, we'll keep you posted.

In your opinion what is the indicative timeline when businesses can expect to see ROI from the free 'digital starter kit' programme?
Businesses have no technology investment with our free apps. The free app allows retailers to use the app to process/manage up to 50 orders per month before they need to upgrade to the paid version. During that period, they only pay a transaction fee to a payment provider and a delivery fee to a delivery service partner for transactions where they sell their products. So retailers can begin to show signs of positive ROI from day one. Restaurants, on the other hand, have zero costs required to set up and manage the online virtual queueing apps for their restaurants. So they don't lose any money and they can increase their customer loyalty and customer lifetime value by improving the onsite dining/queueing experience.
Do you have anything else you'd like to say to the British business community?
As British businesses gear up to reopen after months of lockdown, digitally-driven efficiency will be paramount for restaurants looking to turn over the maximum number of tables per shift and for retailers looking to offer delivery and click-and-collect options efficiently and safely. And software will be vital in making this happen.
Our 'digital starter kit' programme gets to the very heart of the problem and provides a much-needed digital boost for British small businesses, who lost so many customers and so much revenue due to the pandemic. This will allow them to thrive post-pandemic by focusing on key business objectives, such as reaching their customers online, attracting new customers, managing deliveries and – most importantly - generating consistent revenue. At the same time, it will inject new life into the UK economy. We want the British business community to know they're not alone; we're in this together and we're committed to helping them rebuild and thrive.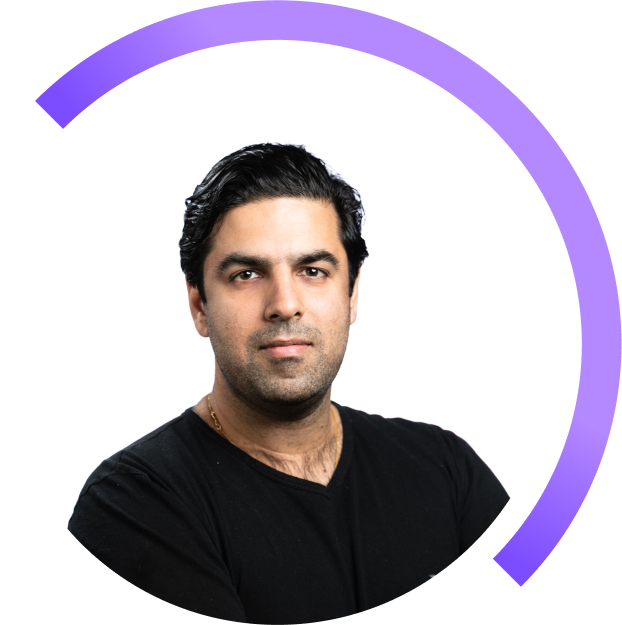 Do you have anything else you'd like to say to the Indian business community?
India is in a somewhat unique position right now, with lockdowns already lifted for months coupled with cautious optimism for business growth in 2021. But there are also growing concerns that India could be headed for another lockdown in the near future. Regardless of whether that happens, digital is the best way forward and our free 'digital starter kits' make it easy for Indian small businesses to take their business online, while restaurants can already work on improving the queueing experience and reduce wait times for customers.
We want the Indian business community to know they're not alone; we're in this together and we're committed to helping them rebuild and thrive. Our vision is to put an app into the hands of every entrepreneur and small business without asking them to give up a share of their revenue, especially now when budgets are tight and consumer spending is down. This is why Builder.ai won't charge any fees - so the free apps can be free forever - and businesses will only be charged after they grow to generate more than 50 orders per month. Instead, their hard-earned money can be reinvested into operations, cash flow and paying staff. The average retail order value is £48, which means retailers can earn £2,400 per month before spending a penny with us. It's impossible to argue with that kind of ROI. For restaurants, on the other hand, launching a free queueing app will not only keep customers safe, but it will also reduce wait times and improve the overall customer experience. That will translate into more trust, more loyalty and more repeat business.

To get started with building a free ecommerce store in the UK, visit this page .
To get started with building a free restaurant queueing app in the UK, visit this page .

To get started with building a free ecommerce store in India, visit this page .
To get started with building a free restaurant queueing app in India, visit this page .
Lakshmi Devan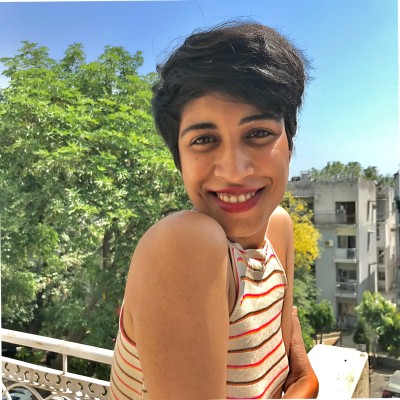 Senior Manager Content at Builder.ai
Lakshmi is a communications professional with over 6 years of experience across industries- from digital media and fashion to health and technology. She specialised in Integrated Marketing and Communications cum laude, and naturally, can work her magic best when handling public relations, marketing and editorial content and communication. Most people find her moderately introverted, conspicuously sassy, significantly energetic, and massively dog-loving.