Display advertising attracts audiences to websites, social media platforms and other digital mediums through text, image and video ads. Different display ads serve different purposes—for example, traditional display ads create brand awareness through reach and impressions while native ads use content to educate customers and encourage conversions.
In this guide, we'll explain everything you need to know about display ads, how you can create display campaigns and the best practices you should follow. Use the menu below to navigate or scroll through 👇
Why should you use display ads?
Display ads are perfect for reaching large audiences and building your brand, using a range of interactive elements to do so. Here are the reasons you should use them, plus the limitations you should be aware of when using them as part of your digital marketing strategy 👇
Display advertising: Pros & Cons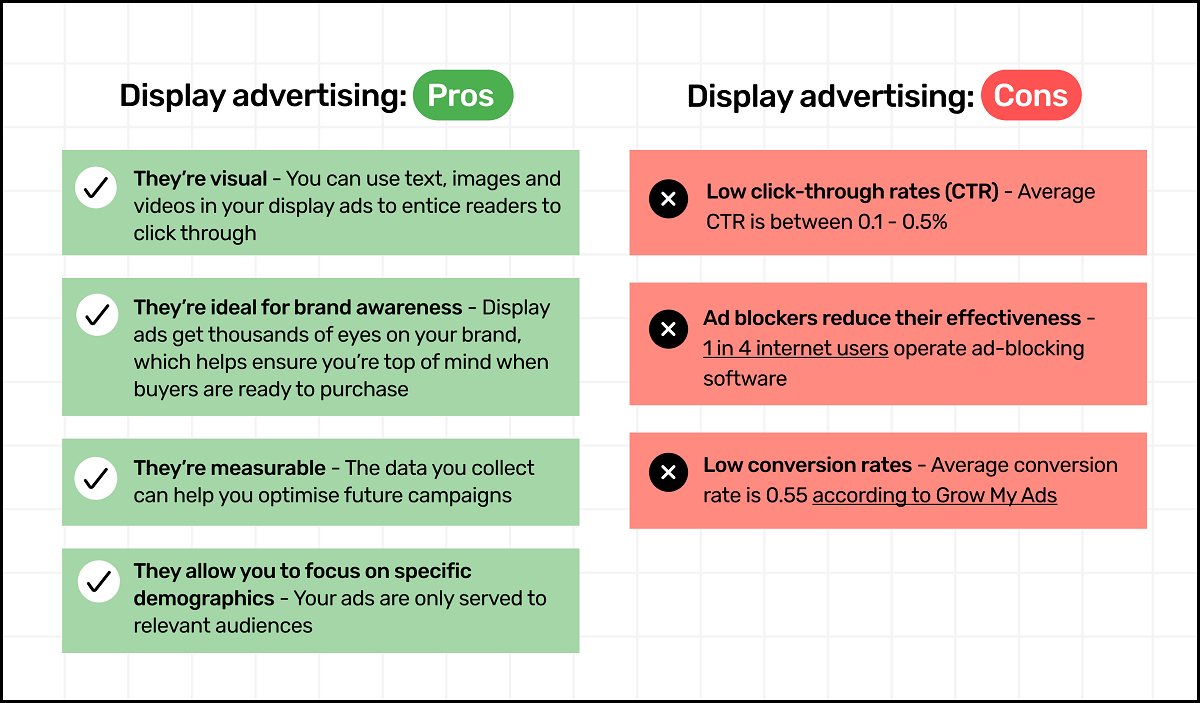 So how do you make the most out of them? According to Alex Kracov, CEO and co-founder of workspace collaboration software, Dock: 
"Most startups should only use display ads for retargeting. This audience segment scales as your business grows, so it won't cost that much budget. 
"And this segment makes your brand feel much bigger than you actually are - these ads will follow the people who visit your website around the Internet. I generally recommend pairing display ads with social, video and search retargeting."
Cayla Thurman, Business Reputation Consultant at online reputation management platform, Rizereviews.com, adds:
"To make your display advertising campaign effective, you need to refine your target audience targeting. The more specific you can get in terms of the audience you're trying to reach, the better your display ads campaign will perform. 
"For example, you can narrow down your target audience by tailoring geolocation and behavioural targeting. This way, your ads will be seen by people who are most likely interested in what you offer. 
"On top of that, you need to understand your competitors' strategies. The right tools can help you know your competitors' tactics (such as campaign messaging and targeting). Once you know how they set up their campaigns, you'll be able to develop relevant and more robust ads that will drive qualified traffic to your website."
What are the different types of display advertising? (+ best practices)
There are 6 different types of display ads you can use for your business. And while they're in the same category, these variations can help you achieve a range of results. Here's a breakdown of each one 👇
Traditional
Responsive
Retargeting
Native
Social
Discovery
1 - Traditional display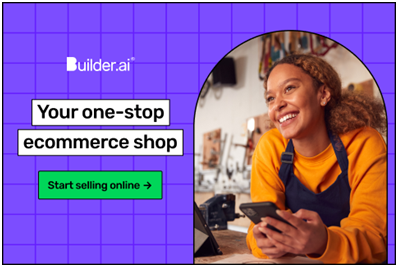 Traditional display ads include text, images and CTAs, appearing as banner ads in three different formats; square, landscape and skyscraper. 
The main purpose of traditional display ads is to increase impressions and reach. They do this by standing out from the web page they're served on, often using colourful creatives and animations. 
With limited space to work with, you should create memorable, hyper-focused messaging that communicates what you offer and why you're different to the competition.
Best practice flashcard
Here are the specifications you should know about when creating banner ads 👇
Responsive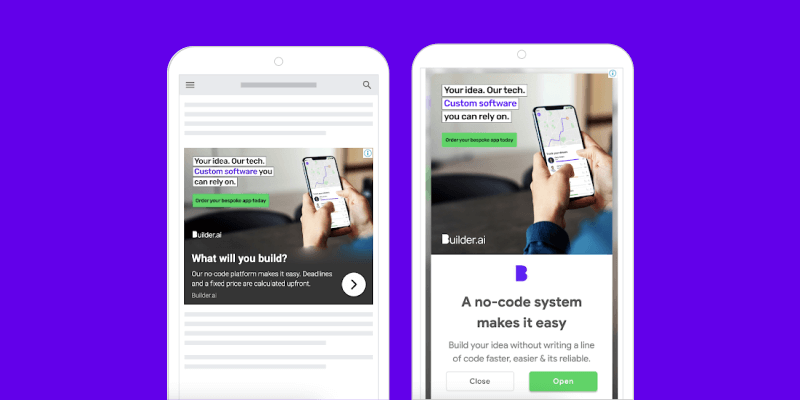 Responsive search ads test multiple creatives, headlines and descriptions for your ads, with Google's algorithm serving the best combination to your audience depending on their context. 
Because different customers see different sizes, positions and orientations of your ads, they can reach more people, giving you a better chance of driving conversions. 
Responsive ads also save you time manually testing the combinations your audience prefers.
Best practice flashcard
To create successful dynamic ads… 👇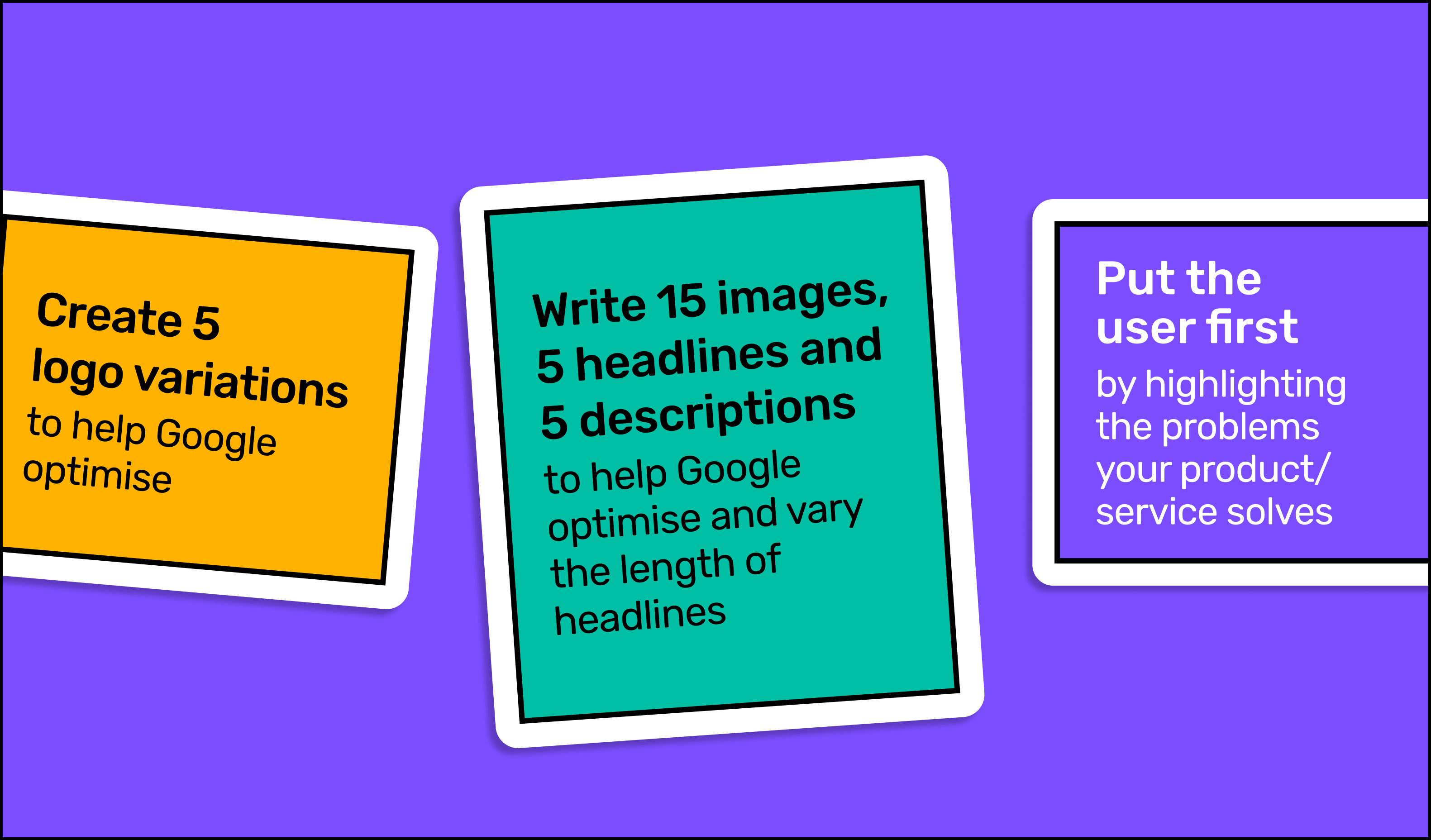 Retargeting
Want to capture people who've already visited your website or engaged with your socials without taking an action? Then retargeting display ads are your secret weapon. 
They reach your potential customers after this point, when they're more aware of your product/service and may have more intent to buy.
You can also cross sell with retargeting by enticing existing customers with new and related products to the ones they've already purchased. 
Best practice flashcard
When you go live with retargeting campaigns, make sure you… 👇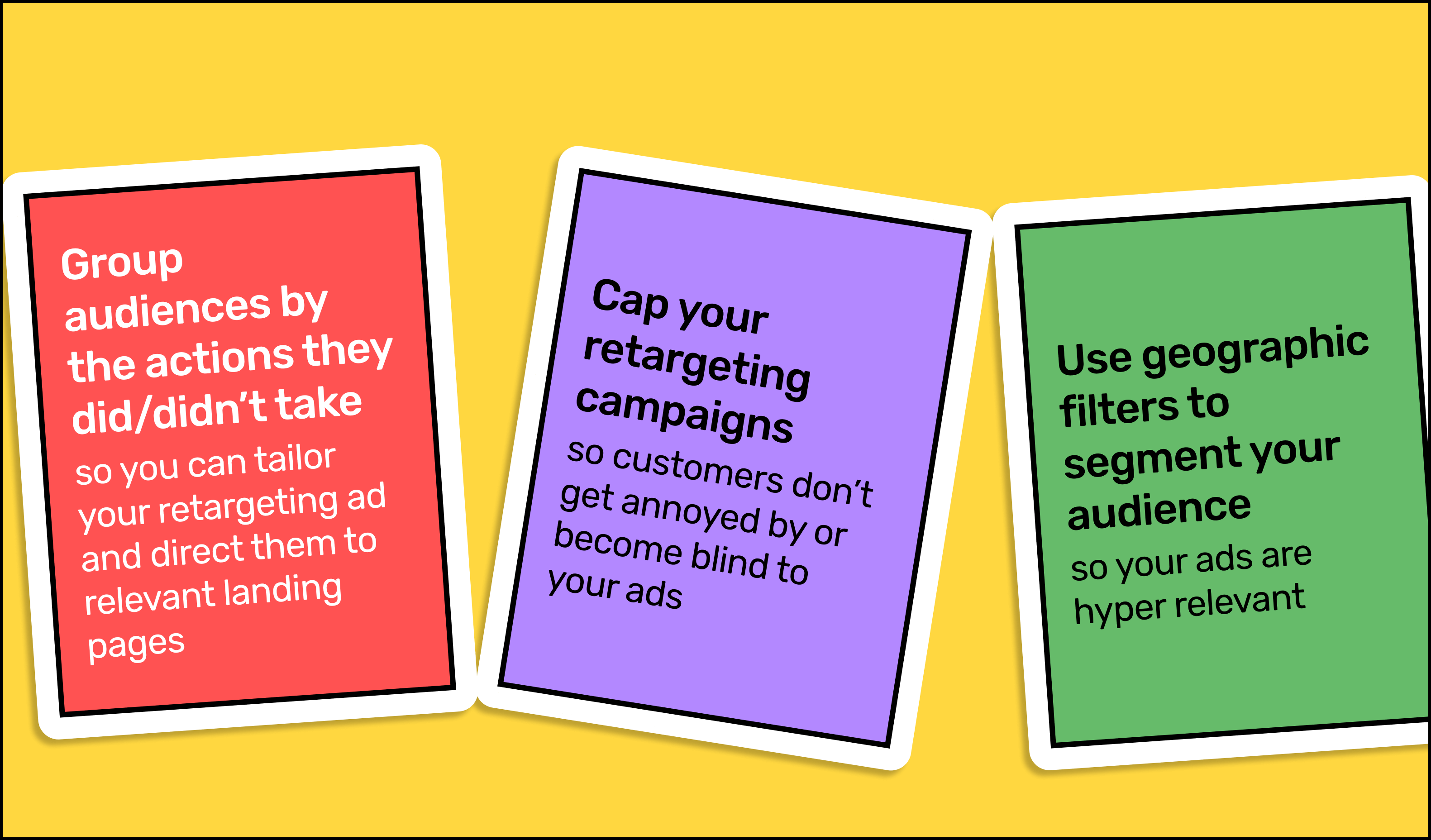 Native
The thing with native advertising is, the ads you create shouldn't look like ads. Instead, they should look like content that's part of the site they appear on. 
This helps them evade ad blockers and further educate customers who aren't yet ready to buy, particularly when they view them on websites they already trust. 
By leveraging social proof, they're also able to achieve higher click-through and conversion rates than traditional display ads.
Best practice flashcard
Here are the specifications you should use to make sure your native ads are on point 👇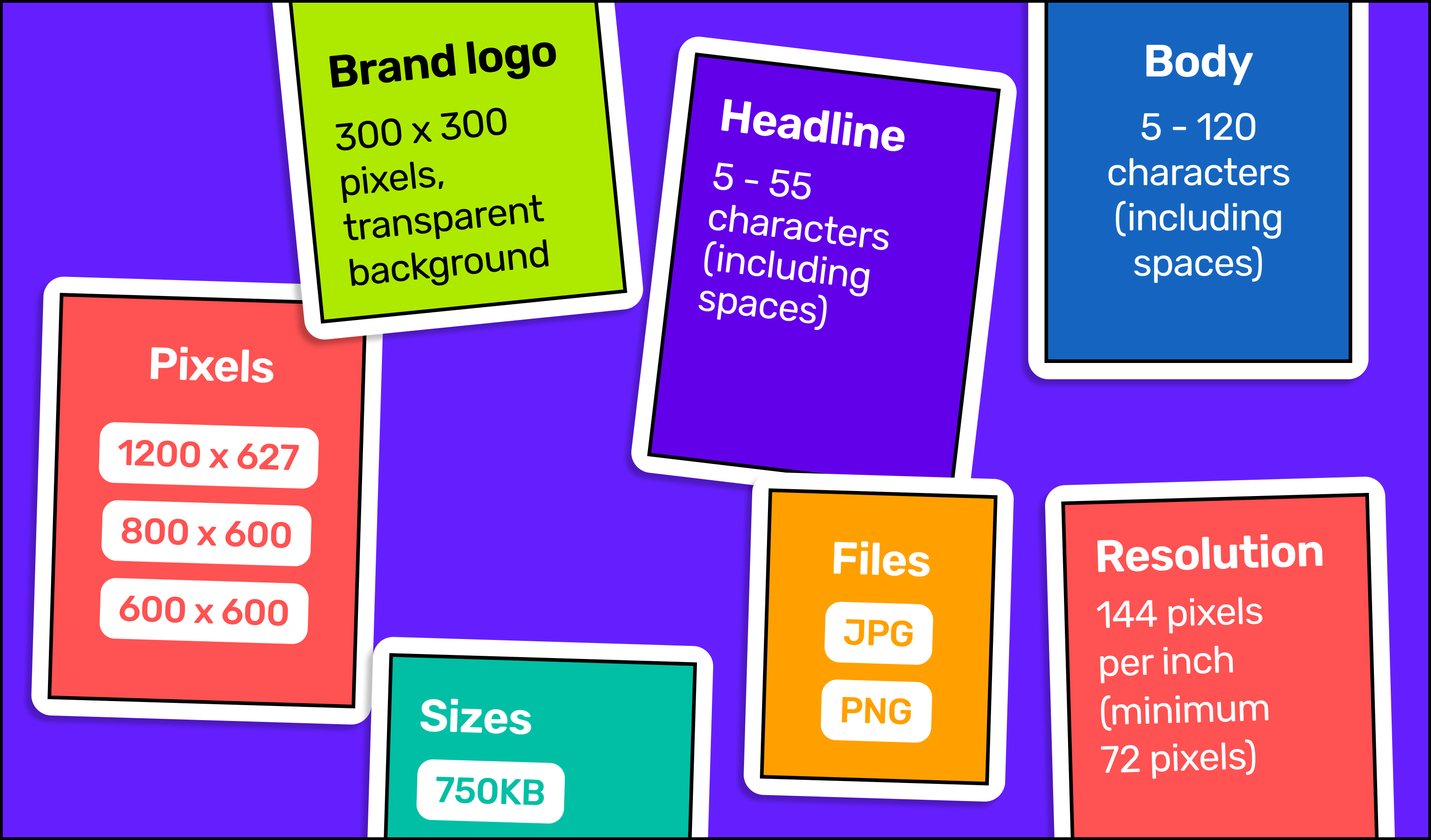 If you're wondering why these specs are so important, Alwi Suleiman Marketing Lead at Muslim Ad Network (MAN), can help you out. He says: 
"It's critical that all your uploaded display ads comply with the requirements of the ad network you intend to use.
"Make sure your ad isn't too 'heavy' or it won't perform well. Text, images, and/or code that ramp up the ad to have over 150 kilobytes will ruin the browsing experience of your targeted users.
"By avoiding rejection, adopting the IAB guidelines, and designing your ads with refined creative, you ultimately save on production time and budget."
Social
Social ads include text and images along with a CTA and are prominent on platforms like Facebook and LinkedIn.
They're ideal for building brand awareness and generating leads cost effectively, often capturing customer details in off-website lead forms. 
Best practice flashcard
Here's what you need to remember when creating social ads 👇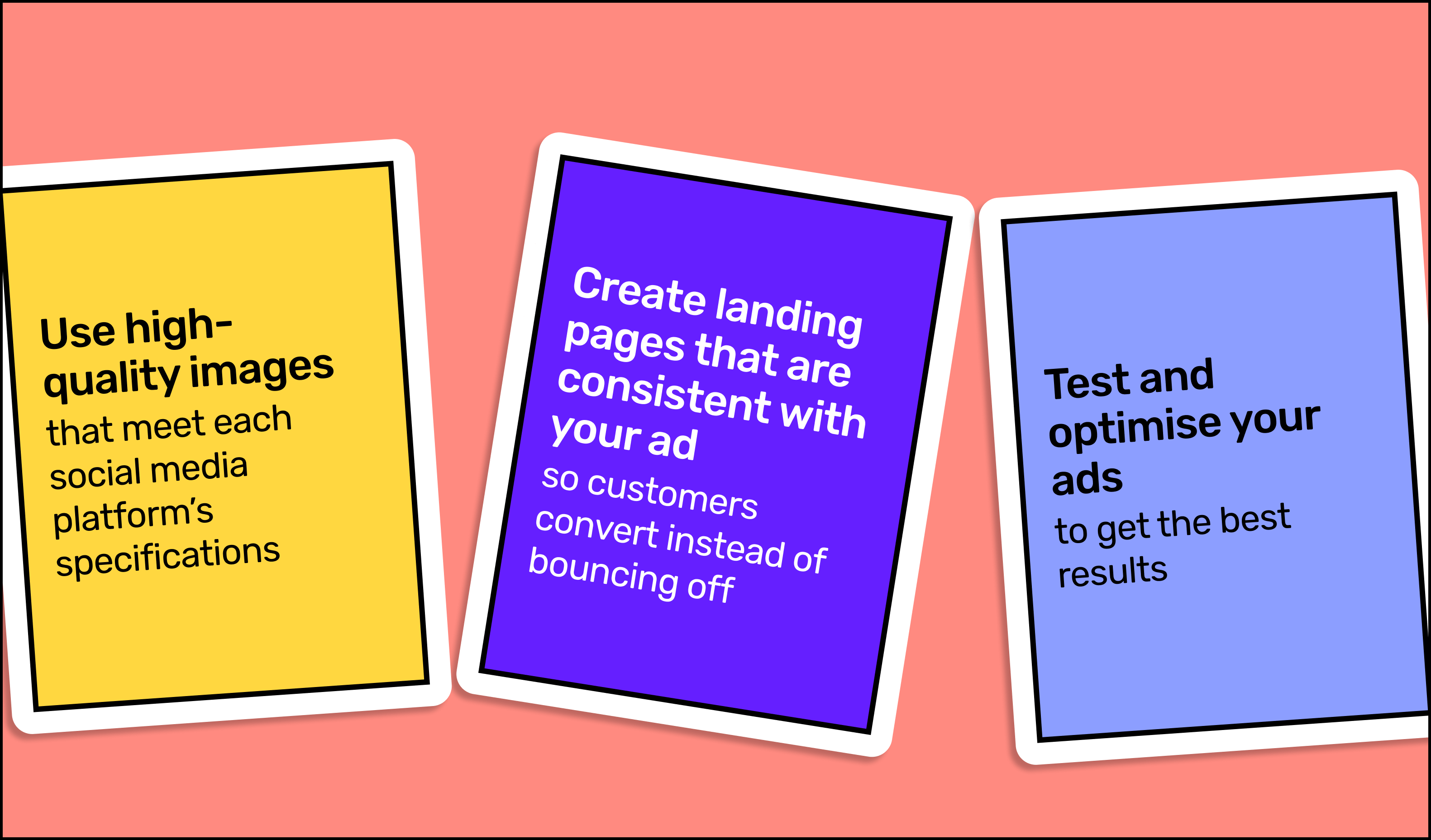 Tristan Harris, Senior Marketing Manager at Thrive Agency, can testify to the importance of strong visuals and relevant landing pages. He says: 
"You only have seconds to attract your customers, so your images should be eye-catching and relevant to your core message.
"Additionally, you need to add a relevant page to your ad. When your audience clicks your ad, they should be redirected directly to the page where they make a purchase or any actions you want them to take. Every click matters, so ensure that the link you add relates the most to your ad."
Discovery
Discovery ads are similar to social ads, but appear in Google-native platforms like the Google Discover feed, Gmail and YouTube. 
What sets discovery ads apart is their ability to reach potential customers when they have more buying intent than they typically would on social media. 
For example, Google Discover is a platform full of ideas, products and services, meaning viewers of ads on the platform are further along in the buyer journey and more likely to become customers. 
Best practice flashcard
Here are the rules you should follow when creating discovery ads 👇
And one final bit of advice…
Using video display ads can be tempting, especially when you want to switch up your usual repertoire. But as Roy Morejon — president and co-founder of Enventys Partners, a B2B product development, launch and marketing firm, notes:
"You should avoid using video for display marketing ads unless the website is explicitly optimised for video formatting.
"Videos are slow to load, especially when users are on slower operating systems or have weak internet connections. These ads can also frustrate mobile users since not all web pages optimise their ad space for mobile viewing.
"The goal of display advertising is to spread brand awareness, and if users can't even see your ad, your marketing strategy will not be as effective.
"However, this advice does not apply to most social media platforms or sites that integrate ads in feeds with user-posted content. In these digital channels, video ads tend to perform better than images."
How should you measure the success of your display ads?
If we accept that most display ads are unlikely to get high click-through rate (CTR) or conversions, it doesn't make sense to use them as barometers of success. Instead, you should think about using cost per thousand impressions (CPM) and cost per thousand viewed impressions (CPvM) to measure how display ads are improving brand awareness.
In the case of the former, when your ad is served 1,000 times, it triggers a cost, regardless of whether the customer has seen it or not. In the case of the latter, IAB says at least 50% of an ad has to be viewed on a customer's screen for one second to trigger a cost. The cheaper the CPvM you can achieve, the better. 
So what does measuring your display ad campaigns look like on a day-to-day basis? Tim Clarke, Director of Sales and Marketing at SEOBlog.com, says:
"My best tip for effective display advertising? Watch your PPC campaigns like a hawk. 
"For me, closely monitoring your campaigns, and making sure you adjust your content and graphics according to your best performing ads, helps ensure that your campaign is in the right direction.
"Additionally, you need to use the right keywords and eliminate the ones that aren't converting. Your keywords should be relevant to your ad and match your customers' search intent."
Display marketing strategies (that actually work)
So you've got a shed load of display ads in your arsenal and you know how to use them correctly. Still, it wouldn't go amiss for you to hear some tried-and-tested real world examples. 
Over to Brew Interactive's marketing expert, Brooks Manley:
"One tactic we've had some success with is utilising display ads for the entire marketing funnel. We get hyper-specific with our audiences based on content viewed, and craft funnels using custom audiences.
"So for example, we'll create a custom retargeted audience based on one blog post and show that audience an ad that says, 'Did you enjoy reading about x? Check out y!'
"A few engagements within 30 days will move someone into a high-intent audience, where they'll get free audit offers. 
"Nothing crazy about using retargeting or using display ads to supplement the funnel, but using display ads for essentially the entire funnel saves us a good bit of time on complex email journeys, and ensures our prospects are engaging with the brand even if they haven't given us an email."
Homing in on tactics that work for small businesses, Seth Winterer, CEO at marketing agency Digital Logic, adds:
"One specific display tactic that we've used to move the needle for our SMB clients is geofencing. A lot of advertisers get caught up trying to maximise their reach and target massive audiences. I've found that limiting your location targeting to an ultra-small radius can be more effective for SMBs.
"For example, for a law firm client, we targeted their display ads to a 1km radius around every hospital within their service area. This strategy was really effective in generating new leads. That same law firm could replicate this strategy by targeting their display ads around mechanic shops. Strategic geofencing can be a killer display strategy for small businesses."
Closing thoughts
If you're looking to improve your company's reach and brand awareness overnight, investing in display ads is a no brainer. 
They're an essential part of a multi-channel digital marketing strategy. And as long as you don't expect them to directly impact your bottom line, you're onto a winner.
FAQs
In what way can display advertising be effective?
Display advertising is effective at building brand awareness. By using text, images and videos, display ads can encourage customers to click through to pre-selected landing pages, but they're more likely to help ensure that your brand is top of mind when your customer is ready to convert. 
When setting up display advertising campaigns, who can you target? 
With display ads, you can target any demographic of your choosing. To do this, go to the Display Network tab Google Ads account > Hit "+Targeting" button > choose Ad Groups you want to add demographics to > Hit "Add Targeting" and choose your demographics.
What's the difference between display ads and native ads?
The main difference between display ads and native ads is that the former are more obvious, often taking the form of banners that stand out from the rest of the web page. On the other hand, native ads blend into the web page, usually appearing as content. 
When planning your display advertising, what does the word 'placement' mean?
Placement means the position of your ad on a website. You can find where your ads have been placed by going to Placement > Where Ads Showed in Google Ads. You'll also get conversion data here, and you can use "managed placements" to specifically target sites where your ads perform best.
What is the difference between HTML5 and static display ads?
Static display ads are simple to produce and load faster than HTML5 ads, giving the viewer a better chance of seeing the ad. That said, HTML5 ads are more engaging for users because they allow you to include sound and motion in your display ads.
Ananth Ramanathan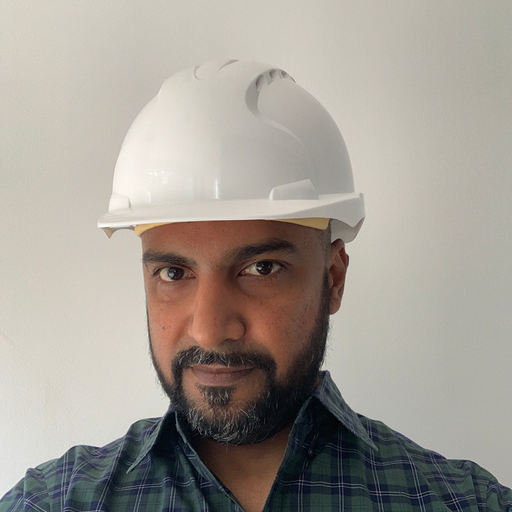 VP Studio Store at Builder.ai
Ananth Ramanathan runs Studio Store business at Builder.ai with a mission of digitising a 1M+ micro SMEs in the next 5 years. He oversees the commercial, product, and customer success functions to rapidly scale Studio Store globally. Ananth's an experienced tech business operator, a failed entrepreneur, and an active angel investor.