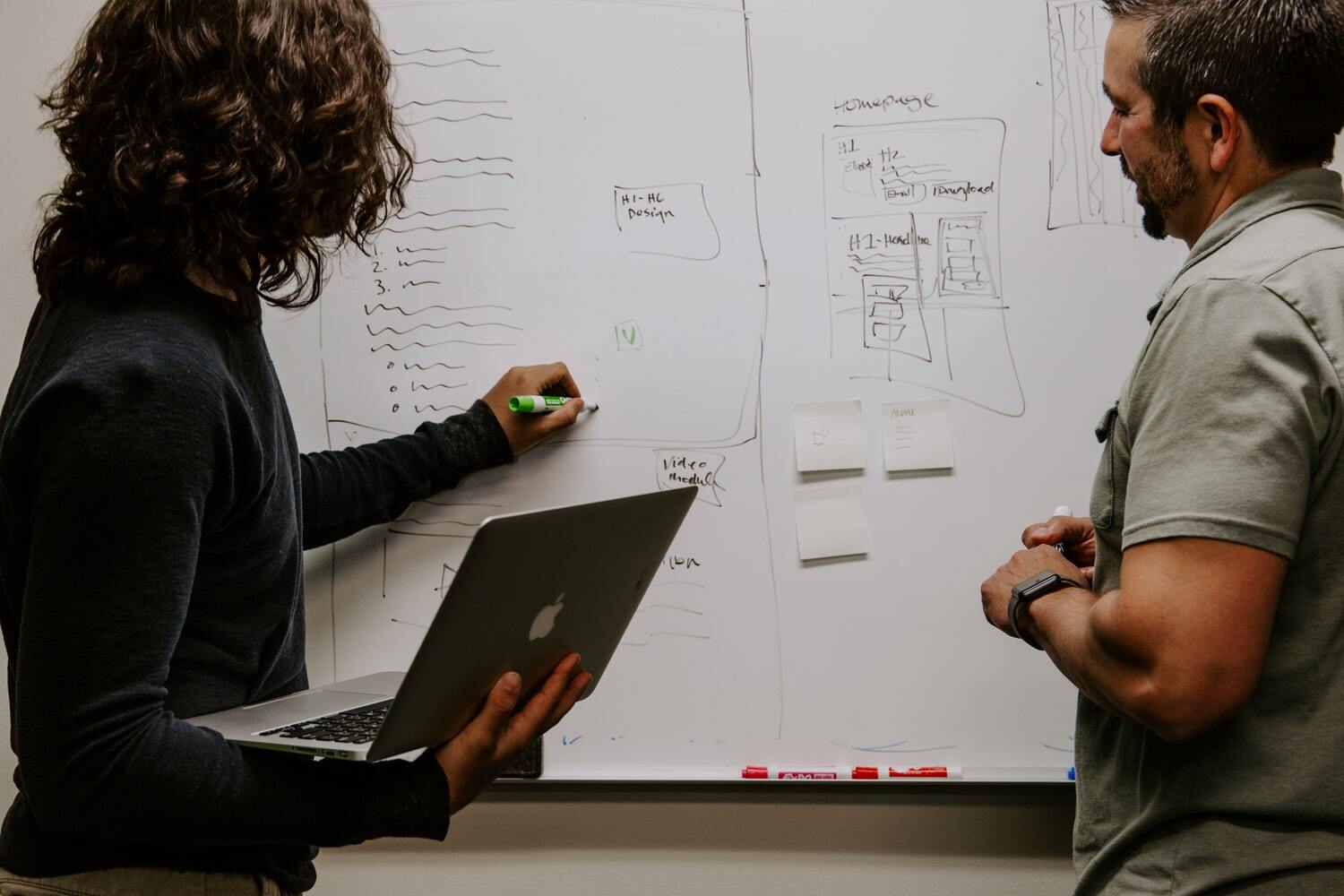 A word of warning about 'good business ideas'...Running a small business requires a large slab of your time and energy (even side hustles). So although highly profitable is the aim, if you choose something you care about, you're far more likely to succeed than dropshipping the latest trending product.
In this article
#1 Be a personal trainer

Passionate about fitness? A successful personal training business can be lucrative but if you're looking up personal trainer's salary there's a huge variation depending on how you set yourself up. Working from a commercial gym premises is the simplest option. Once you become successful you can think about your own studio. Or go to clients' homes or offices to train them (no rent for you and convenient for them).

How to make money as a personal trainer

Bulk discounts – reduced rates for booking a block of sessions helps you avoid the standard high dropout rates.
Ask for referrals – happy client? Great, ask them to tell their friends and offer both of them a discount. Loyalty schemes are easy to set up on an app.
Boot camps – a great way to appeal to a larger audience (who get a reduced rate so it's less of a commitment). Host them in a park or forest and you'll reduce expenses.
Online workout subscriptions – gaining popularity during lockdowns. You can either charge to access video workouts or monetize them with ads. Both of these will be easier once you've built your reputation.
Nutrition advice – creating meal plans for clients is an extra revenue stream.
Give it time – once you have loyal clients they'll travel to you, sing your praises and invite their friends. But you may need to combine careers while you build your customer base.

Costs:
Gym equipment
Professional insurance
Depending on your business model: rent or fees to use gym facilities
#2 Get a food truck

Got kitchen skills that your family and friends love? A food truck might just be your ticket to financial security. It's not as cheap as some of the ideas on the list – you'll need a kitted out truck for a start (look for second hand but remember that the cheaper vehicles will need more investing in bringing them up to scratch). You also have health and safety rules to stick to depending on where you're based. And you'll need to work out a profitable pitch for your food truck.

How to make money from a food truck

Do your research and write a solid business plan (this needs to be as good as your food).
Check out your local regulations – there are a lot and sorting out permits varies from place to place.
Prep time – it takes longer than you think, factor it into your calculations (as well as cleaning, shopping, menu changes & development, driving, emails and marketing).
Social media is key – you need to let fans of your food know where you'll be next.
Explore all your options – street markets, pop ups, music festivals or food & drink festivals, weddings & corporate events, parties and well as on street and layby stalls.
Be flexible – if something isn't working (even if it's your passion) change it.

Costs:
Buying your truck and any conversion costs
Ingredients
Pitch hire/licences
Fuel
#3 Sell stock photography

Stock photos are used everywhere from news stories to blogs, content marketing and websites – they're generic images anyone can buy and far cheaper than hiring a photographer and setting up a shoot. If you want to make money selling your images as stock photography, bear in mind 1 million images are uploaded to Shutterstock (just one of many stock photography libraries) EACH WEEK. To get found you need to provide images clients are searching for...

How to make money from Stock photography

Earn commission – on each download of your images
Research subjects – pick those with high search volumes, take a look at what's missing from stock catalogues, check out trends.
Cliche free concepts - businesses often want to show 'collaboration', family', 'friendship', 'teamwork', 'trust'. If you can avoid the cheesy cliches you're onto a winner (and make sure you add concepts as keywords).
Think about your audience – if the image is being used on a website it might be useful to have less busy areas to add copy.
Explore video – it's a lucrative extra stream of revenue.
Paying models – eats into your profits but people doing activities, working on laptops, posing in offices, doing different jobs or having fun with friends are in high demand by companies to use in their content marketing.
Upload regularly – aim to upload a 100 images a week
Make sure you correctly keyword – all your images (if you can automate this process it will really help). This is how your images get found so it's crucial.

Cost:
Camera equipment
Hiring models
Studio space or locations

#4 Do affiliate marketing

Type in 'low investment business ideas' into Google and affiliate marketing is bound to pop up. But what is it and is it really that lucrative? Affiliate marketing is where you advertise someone else's products or services and link to their site. Brands will pay you a commission on the sales of people who've clicked through and you might get a smaller payout for leads (those who click your links) too. It's an industry worth $12 billion growing 10% year-on-year. In theory it's easy money but it's possible to invest a lot of time and effort creating ads or a website and make absolutely nothing.

How to make money from affiliate marketing

Find your niche. If you've got a successful blog, or social following, build on that. Your expertise is valuable – otherwise you're starting from scratch and that's much harder.
Don't already have an audience? Do keyword research to find profitable niches to exploit.
Research brands' own affiliate programmes – check their website. Once you're sending serious traffic their way you can bypass these programmes and earn more by negotiating a direct contract.
Study search engine optimization – (SEO) learn how to get your web pages to rank for certain terms, then you can link out and earn passive income.
Seek out lower competition products, it's easier to rank in search engine results and you're more likely to be able to convert customers (without more experienced affiliate marketers beating you to it).
Be helpful. Affiliate marketing works best when readers who rate what you say, get real recommendations about products you actually appreciate.

Cost:
Possibly none
PPC ads or other advertising

This leads on to blogging – affiliate marketing can be a smart way to monetize your blog. And it's a win-win-win for brands you talk about, customers who find relevant recommendations and you earning easy cash...
#5 Start a blog

Super low cost – you can even find free website builders. But as the barriers to entry are so low, there's a lot of competition out there. You'll need to get smart about content marketing and social media to promote your blog. Your best bet? Find something you know loads about – something niche if possible. Start small and then explore ways to monetize your blog.

How to make money from blogging

Affiliate marketing (see above) is an obvious route, as well as supplying you with tracking links to work out your commision the merchants you work with can offer your readers special discount codes.
Newsjacking – if your blog can comment on a breaking news story, it's much more shareable. You can reach out to journalists to comment. Get enough of a following and they may start reaching out to you!
Banner ads – you get income either CPC (cost per click) where you get paid every time one of your readers clicks the ad or CPM (cost per thousand) here, you negotiate a payment for every 1,000 impressions that the ad gets.
Sponsored social media posts – once you've built your followers up you can reach out to brands and offer to write sponsored posts about their products or services.
Ebooks – you can charge for content, whether that's an ebook, webinar or tutorial. You'll need to convince readers this is worth paying for. Easier if you're an expert, or can offer something exclusive, specialised or very useful.

Cost:
Domain name and web hosting
#6 Groom pets

If the idea of hanging out with dogs all day sounds like a dream job, why not get a cut of the $269 billion that the global pet market is expected to hit by 2025? You might even be able to set up at home.

How to make money from pet grooming
Offer pet packages – bath and brushing for example, or specialist packages for different breeds, this lets you charge more for services that take longer or more skill.
Create your own pet products – (even as simple as home-baked dog biscuits) or stock other people's and display them next to the till.
Don't forget your 4 legged adverts – keep customers happy and make it easy for them to recommend you to other owners on walks.
Professional dog grooming website or app – online bookings save you time. And it's easy to build stronger customer relationships.
Loyalty schemes – 10th cut free? Dog treats on their pooch's birthday? Refer a friend and you both get a half price cut? All very simple to organise if you have your own app.

Cost:
Clippers
Cleaning products
Liability insurance is essential
Facilities to do it (if you're doing it at home you'll need to pay for adjustments)
#7 Start a mobile car wash

This is a premium car washing service that comes to you. And perhaps surprisingly, there's serious money to be made: auto washing is an industry worth $11 billion annually in the US alone. Advertising yourself properly so that you look like a premium car washing service is key.

How to make money from a mobile car washing servic

Offer ad-ons – everything from shampooing of carpets to engine cleaning or scratch removal.
Wash while they work – Find local business or office parks and offer to clean employees cars in their car park.
Car dealerships or limousine companies – recommendations (or amazing sales techniques) are helpful here, to get regular contracts.
Create trust – People will be leaving you their cars (unlocked if you offer internal car cleaning services). A professional website at the very least and preferably an app to take payments will add credibility.

Cost:
Vehicle to carry your equipment
Cleaning products
Pressure washer/portable generator
Advertising
Permits
Insurance
Fuel
#8 Go freelance

You have skills. Someone's probably paying you for them right now (unless you've already made the move to be your own boss). So there's less risk in starting a business that's you selling your skills as a service. The pay is usually better than working full time but you've also got to factor in holiday pay, pensions and stretches of time without work. Also unless you hire extra staff, it's not scalable.

Freelance roles in high demand right now:

Developer
Freelance writer
Graphic designer
Translator
Video editor
Accountant
Editor/proofreader
HR manager
Search engine marketer

How to make money from freelance work

Find a niche – the more specialised you are the fewer people you're competing with for work and the higher you can price your skills.
Price yourself properly – do your research (get advice from recruiters and others in the industry) and make sure you're charging enough to cover periods out of work.
Prepare for dry spells – set aside enough money to cover your tax bills and expenses in case you're out of work for a couple of months.
Avoid tax troubles – unlike being employed you'll pay your taxes later in the year, put a chunk of money aside each time you're paid to cover this off.
Ace networking – pitching for work? Check if you know someone there who can recommend you. LinkedIn is excellent for this. Cultivate your network and let them know when you're next available.
Create a professional portfolio – your website or an app shows off your skills to potential clients – especially essential for creative roles or if you plan to expand.
Establish your reputation – as simple as sharing and commenting on LinkedIn to writing ebooks, guesting on webinars or appearing on panels at events – a specialised niche and strong network help. It's more work but worth it; industry experts charge more.

Cost:
If it's a job you're already doing, possibly none.
Professional insurances
#18 Walk dogs

Love being out in the open and fancy getting paid to do your daily exercise? If you're happy to walk several miles a day and love dogs, this is a job with few barriers to entry. And lockdown has caused a sharp rise in dog ownership (and a puppy shortage in the UK) all those dogs will need walks once owners return to work...

How to make money from dog walking

Start with people you know – you're bound to have friends with dogs. If they don't need your services their recommendation will be powerful. Getting your first clients is the trickiest bit.
Chat to dog owners – compliment their dog and tell them about your new dog walking service. You'll also get good feedback on what potential clients are looking for.
Offer boarding – pet sitting, doggy day care or having pets stay over at yours overnight or while owners are away.
Obedience training – you don't need any accreditation to become a dog walker but it'll help your confidence when out with the dogs.

Cost:
Really can be nothing (advertising can be as low-fi as handing flyers to dog owners in parks)
Insurance (a dog is bound to run off, hopefully you'll find them but make sure you're covered

#19 Make handcrafted goods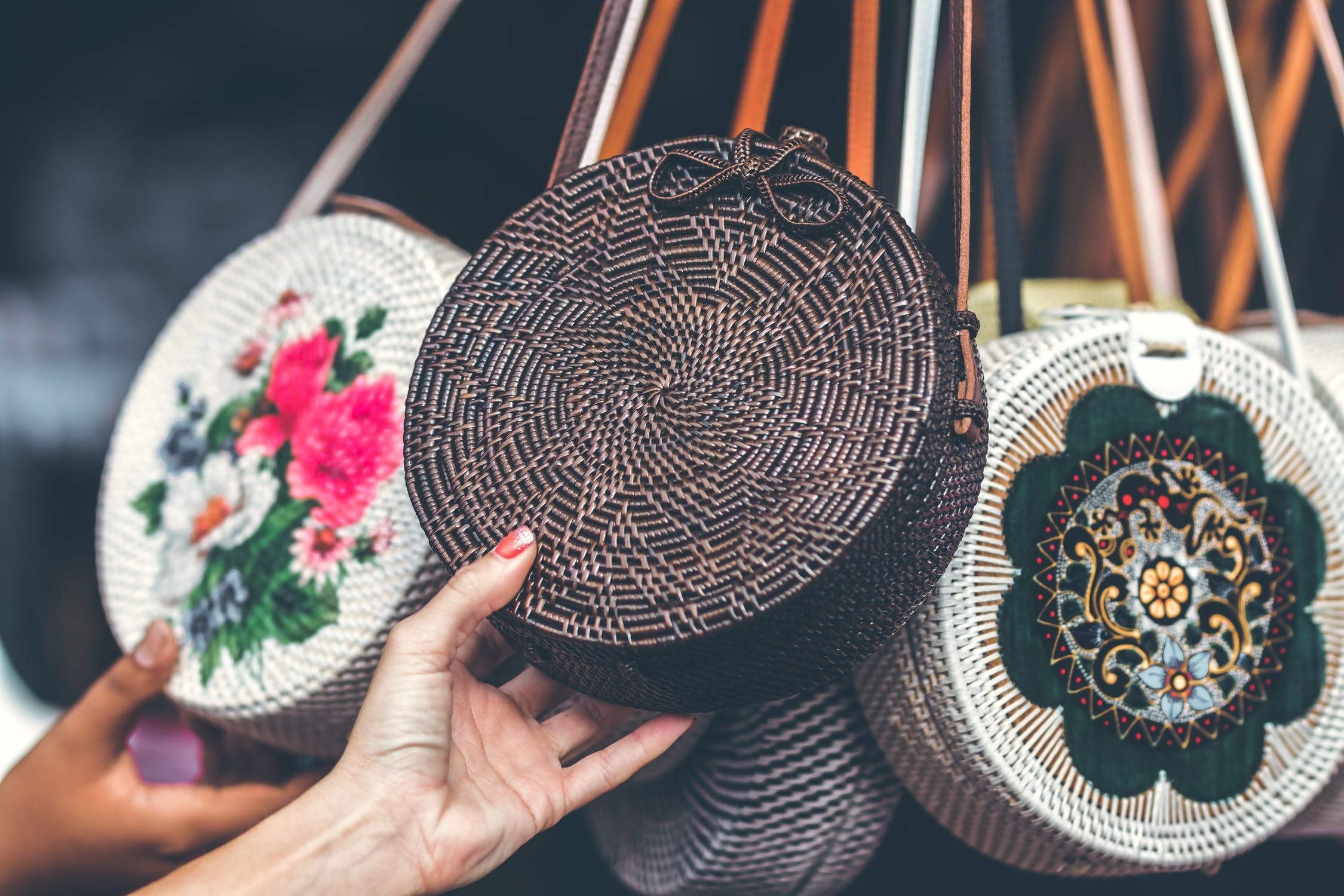 What can you make? Whether you're a baker, artist, artisan or maker of any kind, it's easy to set up an online store and see how your goods sell. Research is key, whether you're selling bath bombs, jewelry, pet products or clothes – work out what you can offer differently. It could be the products you've made, how they're sold or finding a new audience.

How to make money from handcrafted or homemade goods
Sell your story – you can't compete with giant online marketplaces on cost alone but people want to buy the story of the maker (you!). Explain why you do what you do in your content marketing, website and social media posts.
Follow your passion – do your research first but you're going to be spending a lot of your time making these items (especially if you're successful), make sure it's not a chore.
Subscription models – can you curate gift boxes and post them out monthly to keep revenues coming in from customers vs one-off payments?
Price yourself properly – As well as all the costs listed below, don't forget to add a sensible charge for your labour as well as a retail markup – probably at least 30-35%.

Cost:
Materials
Equipment
Workspace
Advertising
Stocking your items for sale
Shipping
#20 Start a dropshipping business

Dropshipping is where entrepreneurs (like you?) can run an ecommerce store without stocking or delivering any goods. Only after you make a sale, do you pay your supplier – then they ship the product to customers.

How to make money from dropshipping

Read our guide to 'How to make money with a dropshipping business.'

Cost:
In theory nothing but really…
Advertising
App or website
#21 Sell t-shirts

Starting an online store to sell t-shirts is simple and print on demand services mean your overheads can be low. Want to design and sell t-shirts online? We've a few tips...

How to make money from selling t-shirts

Read our guide to 'How to make money with a t-shirt business.'

Cost:
Blank t-shirts
Printing costs (digital, screen printing, or whatever you chose)
Ecommerce site or app to sell them
Advertising your t-shirts
#22 Become a YouTuber

YouTube superstars make ludicrous money but although a tiny percentage become stars overnight for most, it takes years of hard work creating innovative content. However YouTube is the second biggest website after Google and people watch over a billion hours of YouTube videos every day. So there's definitely space for you!

How to make money from YouTube

Become a YouTube partner – you'll need to set up a channel and get enough followers to qualify then you'll get extra features and increase revenues.
Sell merchandise – got ideas for merch that's related to your channel? Perfect. If not t-shirts work well. Read our guide on 'how to make money with a t-shirt business' here. Create a simple ecommerce app to take orders.
Create sponsored content – get in touch with brands to partner with directly or join an influencer marketing platform who'll help you find relevant brands.
Get fans to pay you – Super Chat function is like a tip jar while you're doing live chat (fans can leave donations).
Licence your content – hit the jackpot and created a viral video? Make sure it's easy for the media to find your details to pay you to play it.

Cost:
#23 Do private investigating

Fancy becoming a PI? Private investigators aren't linked to law enforcement and work involves gathering information that can be used as evidence.

How to make money as a private investigator

Get listed in directories – research local ones that suit what you're offering.
Word of mouth is key in building your private investigator business (people don't want to trust their fears and secrets to you unless they trust you).
Identity theft investigation – investigate how someone's identity was stolen and prevent it happening again.
Cheating partners – domestic investigations include missing persons and surveillance.
Pre-employment checks – background checks on personal, employment and education references.

Cost:
Sound recording and photography equipment
Licence (depending on where you're based)
Qualifications aren't essential but do give you authority
Rent of office space
Directory listings

So what's the best business to start?

The great thing about the small business ideas we're talking about is they're low investment so you can afford to take chances. Try it. Get feedback from friends and family. Change it. Test it. Keep improving. Just get started...
FAQs

What are trending business ideas 2021?
Post Covid-19, online businesses have accelerated – whatever you're planning, an online element is more essential than ever.

What marketing strategies work best for low investment businesses?
Research is key. Free social media channels might work best to promote your personal training business, while investing in Pay Per Click ads might make sense for affiliate marketing.

Do I need to invest in web development or build an app?
You may not need to when you start but you'll need to promote your goods or services somewhere – particularly if you want to scale. It doesn't need to be expensive to build an app.