No matter what the nature of a business, succeeding means staying ahead of the competition at all times. And in this increasingly digital age where an average person spends over three hours on their mobile phones each day, true business potential lies at the customers' fingertips (literally).
What is the state of mobile in 2020? What can businesses today do to get ahead in the mobile-first consumer-driven tech marketplace? A mobile first strategy continues to be vital, but without deep knowledge, it's hard to make the best decisions. As a mobile marketer, you can utilize this industry trend report to execute your next mobile innovation in 2020 successfully.
If your plans don't include mobile, your plans are not finished." -- Wendy Clark, CEO, Coca Cola

Demographics of Mobile Device Ownership
In 2020, mobile devices and specifically mobile apps help streamline and enhance the daily lives of millions upon millions of consumers globally. From calling our family or friends on WhatsApp or Facebook Messenger to a heavy reliance on online shopping platforms (like Amazon and Uber Eats) across the spectrum of daily purchases. We even meet the love of our lives through online dating networks (from eHarmony to Tinder), apps play a central role in the lives of their loyal customers across the globe.

81% of Americans own a smartphone in 2019 (up from 35% in 2011).
Global smartphone usage increased 40% from 2016 to 2020.
China, India and the US – highest number of smartphone users.
Top 5 countries (in 2019) with the highest rates of smartphone penetration are the United Kingdom, UAE, Germany, United States, and France.
3.5 billion smartphone users – around 45% of the entire global population.
If you count all mobile devices (not just smartphones), 5.2 billion people (67% of us) have one. By 2023, that's expected to rise to 7.3 billion people.
Nearly three-quarters of US adults own desktop or laptop computers, roughly half own tablets and around half own e-readers. In the Middle East and Europe, 42% own tablets.

The internet is becoming the town's square for the global village of tomorrow." -- Bill Gates

Smartphone Usage Statistics 2019-2020
We've seen the legislative and business outlook for mobile adjust significantly in the past decade. Now, let's review the statistics that chart the growth of the App Economy over time. Following smartphone usage statistics from 2010 to 2020 delivers dramatic insights into just how much mobile has grown.

Questions we'll answer below are who's using mobile phones and smartphones? We'll provide demographics globally. What are the biggest and most impactful trends in mobile influencing e-commerce in the coming years? What are customers doing on their mobile devices? And how can you best use that information to engage with them when they're most interested in your product?

We downloaded almost 204 billion mobile apps with revenues of over $462 billion, in 2019.
About 90% of smartphone time is spent on mobile apps.
People spent 88 minutes a day consuming media on their mobiles in 2013. By 2019, this was up to 203 minutes (over 3 hours!) daily.
Top 6 subscription-based mobile services are Netflix, Apple Music, Cloud storage, Google Play Music, Spotify, and Amazon Prime.
80% of B2B buyers use mobile at work and over 60% say mobile played a significant role in a recent purchase – according to Boston Consulting Group (BCG).
BCG says, "B2B mobile leaders are generating higher levels of mobile engagement, as measured by search queries, site traffic, lead generation and transactions. They are ultimately seeing a greater share of revenue that is mobile driven or influenced – 42% on average."
They continue, "Mobile can accelerate time to purchase by 20% by increasing efficiency in decision making and enhancing team collaboration, particularly in more complex purchases."
If you're not using mobile [marketing] to attract new customers to your business, don't worry. Your competitors are already using it and are getting those customers instead." - Jamie Turner, 60SecondMarketer.com

Mobile marketing market size
What all these statistics mean is that any business wanting to gain market share in the retail industry needs to move into mobile. And soon. How can enterprises access this valuable, constantly growing market? Let's move on to look at developing for mobile and trends in the years to come.
73% of all global retail ecommerce is expected to come from mobile by 2021, up from 59% in 2017. Emerging ecommerce markets in mobile-first economies are driving this trend.
In 2020, US mobile retail revenues are expected to be $339 billion. That's up from $207 billion in 2018.
...And by 2021, they're projected to surpass $345 billion.
Beyond China, more affordable technology and online payment options mean South Asia is set to see the fastest growth in ecommerce.
What does that mean for the next decade and beyond? Predictions say ecommerce could account for 95% of all retail purchases by 2040.
End users, not technologies, shape the market. Consequently, marketers need to stay abreast not only of technological developments, but also how people respond to them." - Matt Haig, author of, Mobile Marketing - The Message Revolution


What does all this mean?

The world economy, politics and society more broadly have come a long way since the App Economy first came onto the scene in 2006. This knowledge-based App Economy now broadly impacts the lives of all customers – and that's happened only in the last decade. Global customers' buying habits have already been significantly adjusted. And in the next decade, we predict that a continued stream of creativity, brought about by novel technologies, will continue to impact customer decisions. These new technologies will delight and engage global customers who want to feel empowered to make their buying decisions exactly when they're ready.

Don't do it alone. We're here to help.
And when are they ready? Today. Customers are ready and waiting for your idea. We want to help you turn your dream into a reality at Builder.ai. If you're considering your next mobile strategy – whether it's decreasing your cloud spend or increasing your mobile opportunities with an innovative new mobile app, at Builder we're here to help. We want to see your dream idea turned into software and we can help make it happen quicker than you'd expect. Not sure? Try us today!
Loved it? Share the words with others.
Here's the code to embed it on your blog or website.
"
An infogrphic By:
Builder.ai
"
Lakshmi Devan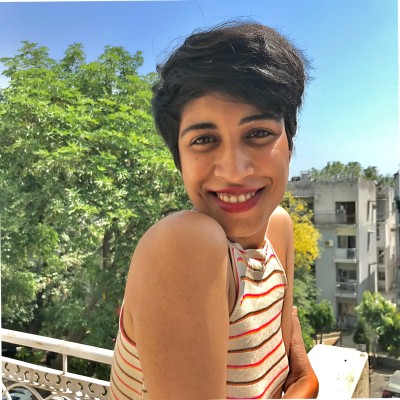 Senior Manager Content at Builder.ai
Lakshmi is a communications professional with over 6 years of experience across industries- from digital media and fashion to health and technology. She specialised in Integrated Marketing and Communications cum laude, and naturally, can work her magic best when handling public relations, marketing and editorial content and communication. Most people find her moderately introverted, conspicuously sassy, significantly energetic, and massively dog-loving.