As a cricket-addicted youngster in South Africa, I was bombarded with different marketing messages from commercial sponsors over the years. Luckily for me, the messaging from Benson&Hedges didn't stick; but the tagline from the World's 2nd largest brewer did: The Taste that's Stood the Test of Time.
"The Test of Time" is an interesting and wide-ranging concept. Silicon Valley has an (un)healthy obsession with eradicating man's limited lifespan: from Elon Musk's Neuralink- which is going to allow for the recording, storage and sharing of memories- to Alphabet's Calico which is "targeting the diseases which cause aging." Given that, at the time of publishing, these mind bending technologies are not mainstream: how are we, as finite human beings, during an existential crisis (Covid-19), supposed to assess ourselves when it comes to such aspects as achieving our purpose and success?
Many fans are aware of the GOAT (Greatest Of All Time) concept and the examples that sit atop their favourite sport: Serena Williams, Michael Jordan, Lewis Hamilton, Tiger Woods. No doubt their achievements and those of their peers can always be compared, everyone is entitled to their own opinion, but what can't be denied is that in order to be a GOAT you cannot be a flash in the pan. You have to withstand different opponents, varying conditions of play, strategies aimed at defeating you, your own weaknesses and, above all, the test of time.
But what exactly is that?
One could argue that outlasting is far more important than outplaying. Many legends weren't the most talented of their era; but all of them have had incredibly drawn out careers.
Too often we see extraordinary, prodigious talent that doesn't fuse well enough with longevity to achieve legendary status. History is littered with examples: The 27 Club, Tupac, Biggy, River Phoenix, Bruce Lee, Heath Ledger, the list goes on. Granted, while many of those fatalities were due to forces outside of their control, it's the ability to positively control what you can, that is the unspoken hero when it comes to passing The Test of Time.
Theory, conjecture and modern technology aside: what practical measures can we put in place to ensure longevity? I'm no health guru: my high horse does not traverse the diet and exercise landscape. Many seemingly fit and healthy human beings are gone too soon. Nor am I the bastion of mental health: I suffer from depression and regularly resort to deep breathing exercises to exert some kind of calm and control over my small corner of a world seemingly gone mad. "Down to Earth with Zac Efron" Episode 4 is an instructive study of the world's blue zones: geographic areas where people regularly live to the age of 100 and beyond.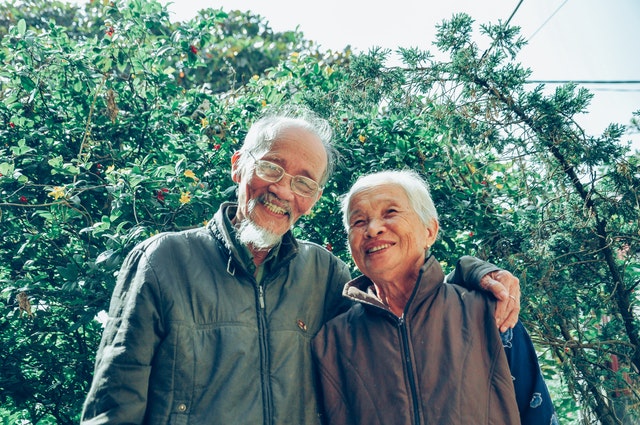 Fascinatingly, a sample centenarian is seen performing a daily ritual of guzzling pasta, followed by a walk to the pub for a glass of wine and taking the stairs home. Amongst a host of other comments, the old-timer mentioned living multiple lives (soldier, husband, father, grandfather, great grandfather) and that if you're going to do that, you need to stop taking everything so seriously.
As part of summer festivities, a friend of mine (Bobby) and I jumped in a lake. As we treaded water in the middle of it and did our best to maintain motion as to avoid being bitten by pike, I asked him what winning meant, now that the world was crumbling around us.
His answer was as profound as it was simple: "As long as you're playing the game, you're winning." Staying solvent is the new "up and to the right." All we have to do is survive.
Read more here: https://medium.com/@TheWallfish
Head of Enterprise Sales at Builder.ai
Graeme Lipschitz is the Head of Enterprise Sales, Europe at Builder.ai. He started his career with Google as a young, quick-witted postgraduate in enterprise management. During his time with Google, he was awarded the BE GOOGLE Award, awarded to the top 5 Googlers in EMEA, Region 4 Team Player Award, and the Country Manager Certificate of Excellence. He went on to be associated with some of the biggest names across the globe, from NMPi and Wonderland Collective, to now (lucky for us) Builder.ai.