We're fans of podcasts. And we're also fans of constant learning and growth. One of the best ways we've discovered is through listening.On this list, you'll find opportunities to learn about the stories behind successful entrepreneurs (including our Chief Wizard, Sachin Dev Duggal). These interesting episodes are available anytime. They help you discover the "how" and "why" behind launching your next big idea. Maybe you'll find several more reasons to kick off your next big idea waiting in line for coffee? Or on the train? Find them below! Links to each are available on their title.
Presenting - 10 inspiring podcasts for entrepreneurs.
#1 The GaryVee Audio Experience
This is definitely one of the most recommended podcasts for entrepreneurs. Vaynerchuk is the co-founder of Vayner Media, among other successful enterprises. His podcast is a mix of interviews on business and marketing along with keynote speeches and motivational advice to entrepreneurs everywhere.

#2 The Tim Ferriss Show
Tim Ferriss (@tferriss) is an author, entrepreneur and angel investor.If you're looking for valuable advice from business pros, then this is it! He's responsible for five NY Times and Wall Street Journal bestsellers and counting, and he's served as an advisor to such companies as Facebook, Twitter, StumbleUpon, Evernote and Uber, among others. The Tim Ferriss Show showcases a wide variety of guests from the worlds of business, the arts and sports and explores the diverse ways in which these heavy-hitters manage their time and productivity.

#3 The Pitch
If you've ever watched The Shark Tank on TV, you get the concept behind The Pitch (@The PitchShow). The Pitch lets you listen in as real entrepreneurs make their pitch to investors for real financial backing. Learn from the first-hand experience of others what investors are looking for and how best to sell your idea.[/caption]Find out what it's like to earn the backing that takes your idea from concept to profitable reality - or to see your dreams go down in the smoke of rejection. It's produced by Gimlet Media and hosted by Josh Muccio.

#4 This Week in Startups
Less of a how-to entrepreneurial podcast and more of a digest of all the best news in the entrepreneurial world, This Week in Startups (@TWistartups) is hosted by Jason Calacanis (@jason) and features a rotating group of guest experts.Together, they give you an insider's view of everything you need to know about what's going on in entrepreneurial circles. It's the best way to stay in the know, grow your business, polish your leadership skills, and Calacanis' humor and blunt style makes it all the more enjoyable.

#5 Mixergy
Mixergy (@mixergy) is the place to go if you're a first-time entrepreneur. On offer here are a mix of interviews and courses featuring a wide cross section of experienced mentors. Internet startup entrepreneur Andrew Warner (@AndrewWarner) founded Mixergy "to help ambitious people who love business as much as I do learn from a mix of experienced mentors. "If you're in the early startup stages and have hit a stumbling block, there's a good chance that Mixergy has a course or interview to help guide you through it.

#6 The Growth Show
Once Mixergy has helped you through those early stages of entrepreneurship, The Growth Show (@TheGrowthShow) will take over to guide you through the challenges of the active growing stage of your startup. To quote their website, "It's never been easier to start a business, but it's never been harder to succeed." With inspiring stories from those who've been there, The Growth Show will help you more effectively grow your business, idea or movement to the next level.

#7 Tropical MBA
If you're not the office type, Tropical MBA (@TropicalMBA) is for you. In the words of hosts and successful entrepreneurs, Dan Andrews and Ian Schoen, "we were inspired to grow a different kind of business. Sure, we wanted to build wealth, but we also wanted to be free from offices.We wanted to take months to live in foreign countries, to find time to pursue our interests, and to try and keep in mind the wide variety of motivations we had in the first place." Their podcast includes master classes on the topic of building your own success story untethered to the office lifestyle.

#8 London Real
London Real (@LondonRealTV) is a video podcast that offers weekly live interviews with the greatest minds on the planet. It's hosted by Brian Rose.

#9 Eventual Millionaire
You know you'll get there eventually says @EventualMillion. But until you are actually a millionaire, you'll want to check out this podcast. It's a continuing series of inspirational case studies, each one examining how others have made their first (and second and third) million.

#10 How I Raised It
Finally, we love How I Raised It by @FoundersSuite. It's a must-hear for anyone interested in the process of entrepreneurship and what it takes to grow an idea into reality. Produced by Foundersuite.com, it features in-depth interviews with a wide range of startup founders.It explores the startup process through the eyes of those who've been on the front lines, with a particular focus on the often difficult process of raising capital.On January 31, 2019, Builder's Sachin Dev Duggal phoned in to chat with host Nathan Beckford about his own fundraising experience. He also gives an overview of B.ai's Builder platform, the philosophy behind it and the false starts and missteps that led up to one of Europe's largest Series A investment results (led by Lakestar and Jungle Ventures as well as SoftBank's DeepCore) of $29.5 million. How I Raised It is the podcast for dreamers and doers. It offers advice, encouragement and inspiration for anyone trying to find the capital to build their own idea.
It's a fascinating peek into the experiences and thought processes of entrepreneurs who've figured out to get things done, and Sachin is pleased to be included among their ranks. You can find How I Raised It, including Sachin's interview on iTunes here or on @Spotify here. Give it a listen, and then pay us a visit to find out how Builder can help you make your idea a reality. So, that's ten surefire sources of inspiration to help you through your personal journey of entrepreneurship. Check them out. We think you'll agree that they're all worth a listen. Do you know any entrepreneurs? Do feel free to share this list with them. And if we missed any podcasts you love, do feel free to comment below. Thanks to the top image via Burst.
Erica Grigg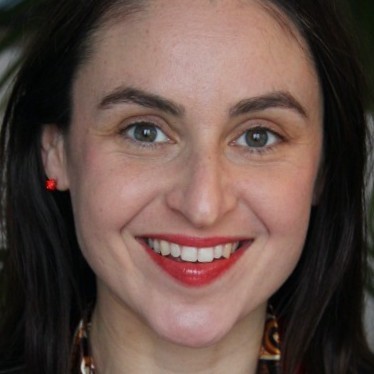 Technical Content Writer at Builder.ai
Erica Grigg is our Global Lead of Digital at Builder.ai, where she's been on board since August 2018. Previously, Erica Co-founded a media startup, co-authored a book on Facebook and worked with numerous businesses and non-profits, including the World Wildlife Fund, the United Nations and Comcast. She's happy to share her lessons learned and best practices yet to be developed on the Builder Blog. Follow her on social media @EricaGrigg on Twitter and at linkedin.com/user/ericagrigg.