Imagine reaching a wider audience, boosting your revenue and leaving your customers so satisfied that they pepper you with five-star reviews…
These are all outcomes you could be experiencing by taking your restaurant online.
But that's not to say the process of digitalisation isn't daunting.
If you lack technical expertise, it makes sense to be worried about a costly digitalisation project you're unsure will succeed. The good news is, the risks involved are smaller than ever before.
That's because of the rise of cost-effective, pre-packaged restaurant apps and websites that are ready to launch in a matter of weeks.
With them, you don't have to worry about coding or wrestling with complex user interfaces. And you can realise the benefits of digitalisation without gambling your restaurant's entire budget.
In this blog, we're going to show you six online ordering features for your restaurant that'll save you time, improve customer experience and help you level up your sales.
Then, we'll show you a solution that can deliver all of those features alongside a ton of other benefits.
Let's dig in 👇
Seamless online ordering experience
Say you run a pizzeria.
Instead of taking long orders with endless customisations over the phone, you can enable users to view your entire digital menu on their mobile or desktop device.
Then, they can simply add and subtract the order quantities, ingredients and items they want.
That means no mid-call dithering or order changes, so you can focus on preparing meals and serving customers in your restaurant.

What's more, when customers place their orders, you can easily view them via your restaurant website and app's order management system. No more deciphering scribbled notes, resulting in fewer customer complaints about receiving incorrect orders. And, even better, less wastage and deadstock.
Order tracking and real-time updates
Need to stop customers endlessly calling your restaurant to get updates on their orders? With pre-built order tracking features, you can do just that.
By reviewing order progress in real-time, customers know when their orders are being prepared, packed and delivered.
This visibility builds trust with your customers, giving them the freedom to run errands while they wait for their meals to arrive. Plus, you can automate a chunk of your customer services.
Branding and customisation
Whether you're a café, grill house or sushi restaurant, developing an omnichannel brand identity is key.
And with your own personalised branding section, you can effortlessly translate your restaurant's ambience to your virtual platform.
Imagine a restaurant website and app that reflects the brand of your business, with a customised appearance that matches your unique style.
Choose the perfect colour scheme that captures your aesthetic, incorporate image carousels that showcase mouthwatering dishes and proudly display banners featuring your in-house specialities.
By connecting your social media accounts to your app and website, you can also make it a breeze for customers to engage with your brand and share their experiences with friends and followers.
As a result, your customers can immerse themselves in your restaurant's experience, both in person and online.
Effortless product management
With your own admin panel, managing your restaurant's menu and products is a piece of cake.
Say goodbye to the hassle of individually creating new products or uploading them one by one. With just a few clicks, you can add multiple products in bulk, saving you precious time and effort.
Each product gets the star treatment it deserves. From detailed descriptions to customisable options like portion sizes and toppings, you can showcase your dishes in all their glory.
And let's not forget the visuals that will have customers drooling over their screens.
With an intuitive admin panel, you have the power to effortlessly add, modify or remove products based on customer demand and seasonal availability, ensuring your menu is always up-to-date.
Selling online has never been easier!
Order and sales management
Picture yourself as the owner of a popular food truck.
Thanks to your app's built-in order and sales management features, handling the never-ending flow of orders is easy as pie.
The order section keeps everything organised, allowing you to effortlessly view and sort orders based on their status. Because of this, you can say goodbye to chaos, benefiting from streamlined processing and efficient order fulfillment.
But that's not all:
Your restaurant app and website goes the extra mile by providing you with detailed sales reports. These reports give you valuable insights into your business's performance, helping you make informed decisions that drive growth and boost profitability.
Coupons and rewards to boost engagement
By harnessing the power of your very own coupons and rewards in the admin panel, you can sprinkle some extra flavour onto your customers' orders.
Whip up enticing discounts and offers that customers can easily find and apply in their basket, giving them a tasty deal they can't resist. Plus, with a rewards program, you'll keep customers coming back for more, setting your joint apart from the competition.
Conclusion
All-in-all, taking your restaurant business online is a crucial step in adapting to the ever-changing competitive landscape and meeting the evolving needs of your customers.
And we've made it as easy as possible. With Builder.ai's Studio Store, you get:
Apps and websites loaded with the features above and many more
100% of your profits; no transaction fees or revenue sharing
Specialist support to set up, manage and grow your restaurant
Best of all, setting up your online restaurant takes as little as two weeks, with prices starting from £150 per month.
So if you want to streamline your operations, improve customer satisfaction and unlock new avenues for growth, check out 👉 Studio Store 👈 now!
Ananth Ramanathan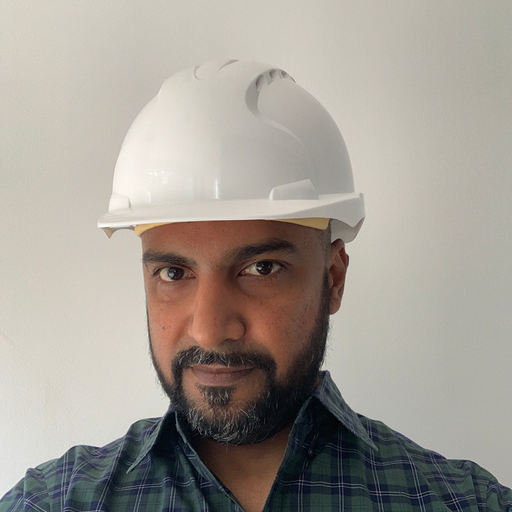 VP Studio Store at Builder.ai
Ananth Ramanathan runs Studio Store business at Builder.ai with a mission of digitising a 1M+ micro SMEs in the next 5 years. He oversees the commercial, product, and customer success functions to rapidly scale Studio Store globally. Ananth's an experienced tech business operator, a failed entrepreneur, and an active angel investor.