We live in a time where it's possible to have our every need met without having to get off the couch. From buying groceries and booking manicures at home to finding love, fitness coaching and travel planning; someone's created an app for almost everything. It's a privilege younger generations have taken for granted for much of our lives.
As daily users, we all love apps. But more interestingly, do businesses love the value apps provide to them, too? What about businesses using outdated technologies who still haven't invested in mobile application development yet? How much latent potential is there for these businesses to make the most of this trend? Let's find out, Builders.
Benefits of mobile applications: Mobile app versus mobile web [the stats]
As per Statista's 2019 report (and also our recent State of Mobile in 2020 whitepaper) on global mobile internet usage, there are around 4.57 billion active internet users as of April 2020. What's more, mobile devices account for 48% of all web page views globally. Year on year, mobile devices continue to increase alongside mobile commerce. These statistics (among others) prove over and over again an increasing number of people prefer to now connect and access services on their mobile phones.
Naturally, more and more businesses are vying to grab a slice of this digital pie. The first step in mobile application development is to decide whether to use mobile apps or websites as platforms for launching and running operations. Corporate companies with larger budgets often opt for both channels, while for most SMBs and entrepreneurs, choosing one of the platforms makes more sense.
If you're considering digital transformation for your business but cannot decide between a website and an app, then we're here to help.
Ideally, your decision should depend on several factors, namely, the cost, desired features of your minimum viable product (MVP) and target audience. But recently, there has been overwhelming evidence to suggest that mobile apps convert sales leads better than any other platform. But, why?
Let's delve deeper and look at 5 reasons why your company needs a mobile application
#1. Mobile apps are more personalized
The first quality that makes apps better is how much scope there is for personalisation. The way apps work enables them to use a device's native features to deliver highly customised user experience (UX). With apps, it is also much easier to study and scrutinise user behaviour and offer users with custom updates and promo offers. Some other possibilities that come with mobile apps are tap-to-call/email, device alerts, and instant and automatic app updates.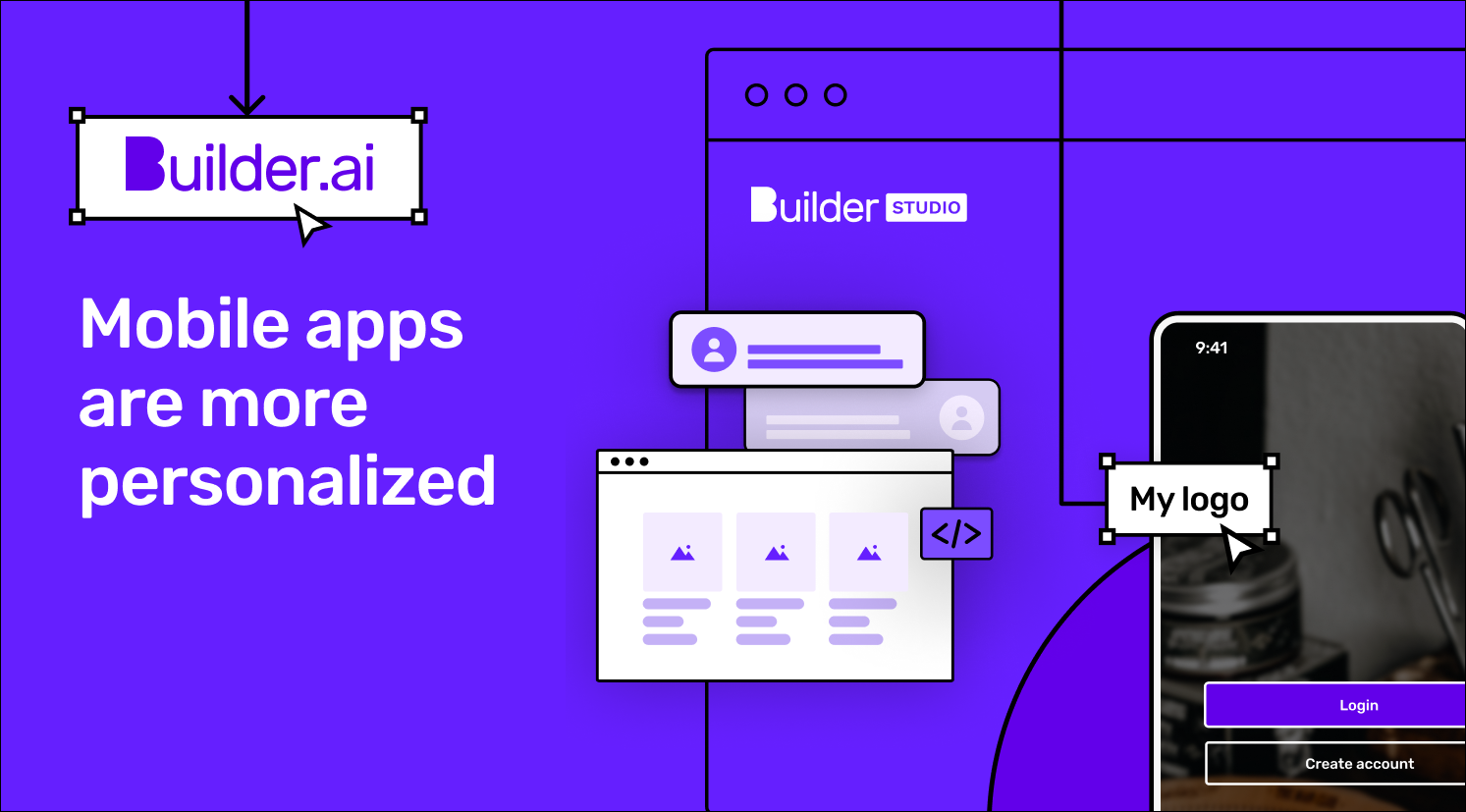 #2. More opportunities for customer engagement
These days, the click-through rates for most brand activities like email marketing are negligible, while push notifications boast a click-through rate of almost 40%. Thanks to this key feature, brands can now engage with consumers without seeming intrusive. Isn't it awesome that they only appear when you're on the app and have a certain interest? I personally prefer that to cold calls for random products any day!
#3. More chances to meet your customer offline
One of the main distinctions between mobile web and apps is the ability of the latter to work offline. Although many apps require internet connectivity to perform critical tasks, they can still offer a basic level of functionality to users while in offline mode. Take for example Google Drive that lets users edit documents offline or Netflix that lets you download shows to binge-watch later offline.
#4. More smooth and fast operations
Because apps store their data locally on mobile devices as opposed to websites using web servers, mobile apps cut down the time taken to execute each task. Data retrieval happens almost instantly on an app and it can save more time in taking certain actions by storing their preferences (like default payment method in delivery apps) and taking proactive actions.
#5. A perfect way to own the conversation (and conversion)
A brand gets real estate on customers' devices when they deliver an app. The icon itself acts as advertisement for your brand, reminding the user of your offerings. In this manner, mobile apps can help gently nudge users down the conversion funnel. They can help brands acquire both top-of-the-funnel and bottom-of-the-funnel users. Plus, since mobile apps are personalized in nature, they can be used to tap specific users in the funnel.
That was all about converting new customers. Now, let's talk about retaining your existing, loyal client base.
Apps work beautifully there as well. With features like loyalty and referral programs, you can entice users to keep coming back. Why? When a customer sees they're being rewarded, it makes it more likely they'll continue to choose your brand over the others.
The 'app versus website' will remain to be a significant part of every business' digital transformation. And the answer will always be extremely subjective. Customers may love the convenience of apps today, but who is to say they won't fall back in love with good ol' websites in a few years? We'll certainly keep following trends and letting you know right here on the Builder Blog. At the end of the day, it's your call as a business to choose which platform works best for your business and audiences.
The good news is, we can help you build both in a simple, cost and time efficient manner. With Builder Studio, you can now design your idea (no matter how small), and our human-assisted AI will manage the process (thanks to a Capacity Partner Network of 75,000 technical and creative resources across the globe and our AI-powered platform).
We, at Builder.ai, make software development as easy as ordering pizza for individuals and enterprises alike. We don't just do app development, either! With our other products including Builder Cloud and Studio One, we help thousands of businesses build, run and scale successful ideas.
Lakshmi Devan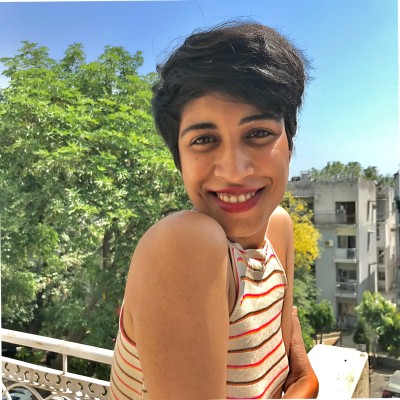 Senior Manager Content at Builder.ai
Lakshmi is a communications professional with over 6 years of experience across industries- from digital media and fashion to health and technology. She specialised in Integrated Marketing and Communications cum laude, and naturally, can work her magic best when handling public relations, marketing and editorial content and communication. Most people find her moderately introverted, conspicuously sassy, significantly energetic, and massively dog-loving.