Are you thinking it's time to go solo with your own business venture? Or to top up your income with a side hustle?
Then we've got a ton of profitable business ideas to help inspire your journey.
But we're not going to tell you that it's all plain sailing.
Running a small business will fill up your already busy schedule. And it may not be worth the investment if it's not something you're truly committed to.
So we're going to help you weigh up the pros and cons of pursuing both entrepreneur and freelance business ideas to see which business model best suits you.
Flick through using the menu below, or keep scrolling 👇
Join the Builder.ai community
Entrepreneur business ideas
Before we explore a range of entrepreneur business ideas, it's important to understand what exactly you're taking on by setting up your own business.
Below, you'll see a list with all the main pros and cons you'll encounter on your solo mission. If they work for you, keep scrolling for some inspiration 👇
Entrepreneur pros
The possibility of total economic independence and a proportionate share of revenue
More control of your schedule and no need to attend pointless meetings
Increased flexibility on when and where you work
You're in charge of the business strategy, so you don't have to execute anything you don't believe in
Entrepreneur cons
No guaranteed salary puts you at increased risk during dry spells
Everything is on you, so you have to handle it or pay for external help
You need to put in longer hours, especially in the startup phase
You have to build your own reputation, rather than relying on a well-known brand name for business
1. Become a personal trainer

Are you a HIIT evangelist, deadlift supremo or medicine ball master?
Then setting yourself up as a personal trainer could be a great business idea.
Starting out, it's more cost effective to work from commercial gym premises while you build your client base, before investing in a studio later down the line.
This would only make sense if you're able to both cover your own salary plus overheads—and ideally turn a profit while you're at it. 
Alternative options include working out of your home if you have the necessary space, using public parks or going to clients' homes and offices for sessions.
Regardless, once you have loyal clients, they'll travel to wherever you are, sing your praises and invite their friends. But you may need to combine careers while this process takes place.
Here are some extra tactics to get you off the ground:
Personal trainer top tips
Bulk discounts – reduced rates for booking a block of sessions helps you avoid high dropout rates .
Ask for referrals – remind happy clients to spread the word about your services and offer both a discount .
Boot camps – appeal to a larger audience by offering reduced rates and hosting in a local park.  
Remote workout subscriptions – Charge to access live video workouts or think about YouTube monetisation.
Nutrition advice – create meal plans for clients alongside bespoke workouts to open up a new revenue stream.
2. Get a food truck

If you can cook meals that Gordon Ramsey wouldn't obliterate, a food truck could be the perfect side hustle for you.

This said, you should also consider the high overheads you'll have to cover.

Just to start, you need a truck kitted out with all the necessary kitchen equipment. Although, you could keep costs down by purchasing one second hand and providing an initial investment to bring them up to scratch.

On the legal side, there are different health and safety rules to contend with, depending on your location, while you'll also need to work out a profitable pitch for your food truck. Because unless your produce is truly outstanding, another pizza, taco or ramen joint may fall flat.

Here are some extra tips to make setting up your business as smooth as possible:

Food truck top tips

Do your research and write a solid business plan - this needs to be as good as your food.
Check out your local regulations – permits vary from place to place.
Review your prep time – factor it into your calculations as well as cleaning, shopping, menu changes, driving, emails and marketing.‍
Gear up your social media – build your audience and let repeat customers know where you'll be next.
Explore all your options – street markets, pop ups, music festivals, food & drink festivals, weddings & corporate events, parties and on street & layby stalls could all work for you.
Be flexible – if something isn't working (even if it's your passion) open to change.
3. Sell stock photography

Know this guy?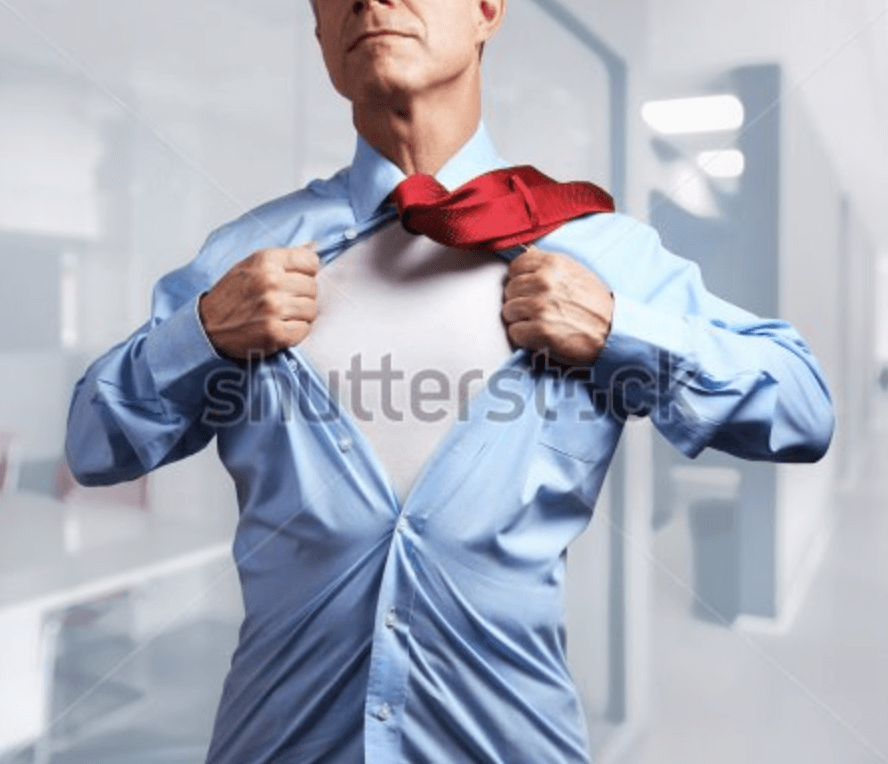 Steve, The Corporate Superhero, is a stock photo that's so overused it's become The Wilhelm Scream (the scream you hear in every movie) of the digital world.

This is bad for anyone who reads business articles on a regular basis. But incredibly good for whoever uploaded it to Shutterstock.

And you need a high volume of downloads to make money. Photutorial, for example, estimates that stock photographs make $0.02 per image per month, while around one million images are uploaded to Shutterstock every week.

So to make sure you make enough in commission, you need to provide images that users are searching for, and ideally in high volumes. Here's some more advice for setting up as a stock photographer:

Stock photography top tips

Research keywords – take a look at what's missing from stock catalogues and check out trends.
Explore video – it's a lucrative extra stream of revenue‍.
Paying models - photos of people doing activities, working on laptops, posing in offices, doing different jobs or having fun with friends are in high demand by companies to use in their content marketing .‍
Upload regularly – aim to upload 100 images a week‍.
Make sure you correctly tag your images – attach keywords to all your images to make sure they're searchable.
4. Do affiliate marketing

Punch "low investment business ideas" into Google and affiliate marketing is bound to pop up.

But what is it and is it really a lucrative type of business?

Affiliate marketing is where you advertise someone else's products or services and link to their site. Brands pay you a commission on the sales of their digital products and may also pay for the clicks and impressions you receive.

So if you can find a solid product to market, you're onto a winner. Here are some best practices to help your affiliate marketing journey get started:

Affiliate marketing top tips

Be strategic - If you've got a successful blog, or a large social following, use it as the vehicle for your affiliate marketing; more traffic and clicks will hopefully lead to more sales.
Do keyword research - and find profitable niches to exploit.
Add tracking links – especially when offering discount codes so you can attribute any revenue you generate for your partners.
Research affiliate programmes to get started – then think about negotiating a direct contract once you've proved your value.
Study search engine optimization (SEO) - learn how to get your web pages to rank for certain terms, then you can link out and earn passive income.
Seek out lower competition products - it's easier to rank in search engine results and you're more likely to be able to convert customers (without more experienced affiliate marketers beating you to it)‍.

Be helpful - Affiliate marketing works best when readers get value from your content, not just promotions.

5. Start a blog

Starting an online business without selling anything sounds like a contradiction.

But a blog that generates a ton of traffic is a certified money maker.

That's because you can generate income through ads. This is measured through cost per thousand impressions (CPM) an ad gets on your site. In other words, you get a pre-agreed rate every time an ad is seen on your site by one thousand people.

To set this up, you should choose a top ad network. Although some charge a 25% fee on the ad revenue you make, they guarantee higher ad revenue per thousand impressions (RPMs). Which ultimately means more money in your pocket.

Here are some extra tactics for starting a blog:

Blogging top tips

Newsjacking - if your blog can comment on a breaking news story, it's much more shareable and publications may feature your piece if you reach out to them.
Clickbait – while clickbait may not be best practice for serving users with valuable content, it will increase traffic to your site .
6. Groom pets

If the idea of hanging out with dogs all day sounds like a dream job, why not get a cut of the $269 billion that the global pet market is expected to hit by 2025? You might even be able to set up ypur pet care business at home.

Here are some hints to kickstart your pet store grooming business:

Pet grooming top tips
Offer pet packages – specialist offerings for different breeds could allow you to hike your prices‍.
Create your own pet products – home bake dog biscuits or stock other people's and take a cut of the profits.
Don't forget your 4 legged adverts – keep customers happy and make it easy for them to recommend you to other pet owners on walks.
Get a professional dog grooming website or app – online bookings save you time and with access to customer data easy to it's build customer relationships and brand loyalty.
Loyalty schemes – 10th cut free? Dog treats on their pooch's birthday? Refer a friend and you both get a half price cut? Offer something to get customers hooked.
7. Start a mobile car wash

Here's a surprise:

The auto washing industry is worth $11 billion annually in the US alone. And setting up a mobile car wash could be a way to monetise this business opportunity.

Now for some tips to start selling your services fast:

Mobile car wash tips

Offer ad-ons – everything from carpet shampooing to engine cleaning and scratch removal will help you maximise profits.
Wash while they work – Find local business or office parks and offer to clean employees cars in their car park.
Prospect car dealerships and taxi ranks – offer your services to local businesses at a discount price to undercut your competition.
Create trust – establish your online presence by building a site and app while seeking out user reviews.

8. Create a dog-walking business

Dog walking is another side hustle that can easily snowball into a full-time gig.

You can start by dog sitting on weekends and while you work from home to build up your customer base.

Specialist platforms like Rover and Wag give you a window into the industry so you can get set up before going solo.

Now for some top tips for getting set up:


Dog walking business tips:

Start with people you know - if your friends and family need your services, they could help you with a character reference or recommendation to help attract new customers.
Chat to dog owners - engage with people in your community by speaking to them, handing out flyers and creating a site with good local SEO.
Offer boarding - pet sitting, doggy daycare and overnight stays will diversify your income.
Obedience training - you don't need any accreditation to become a dog walker but it'll help your confidence when out with the dogs
9. Make handcrafted goods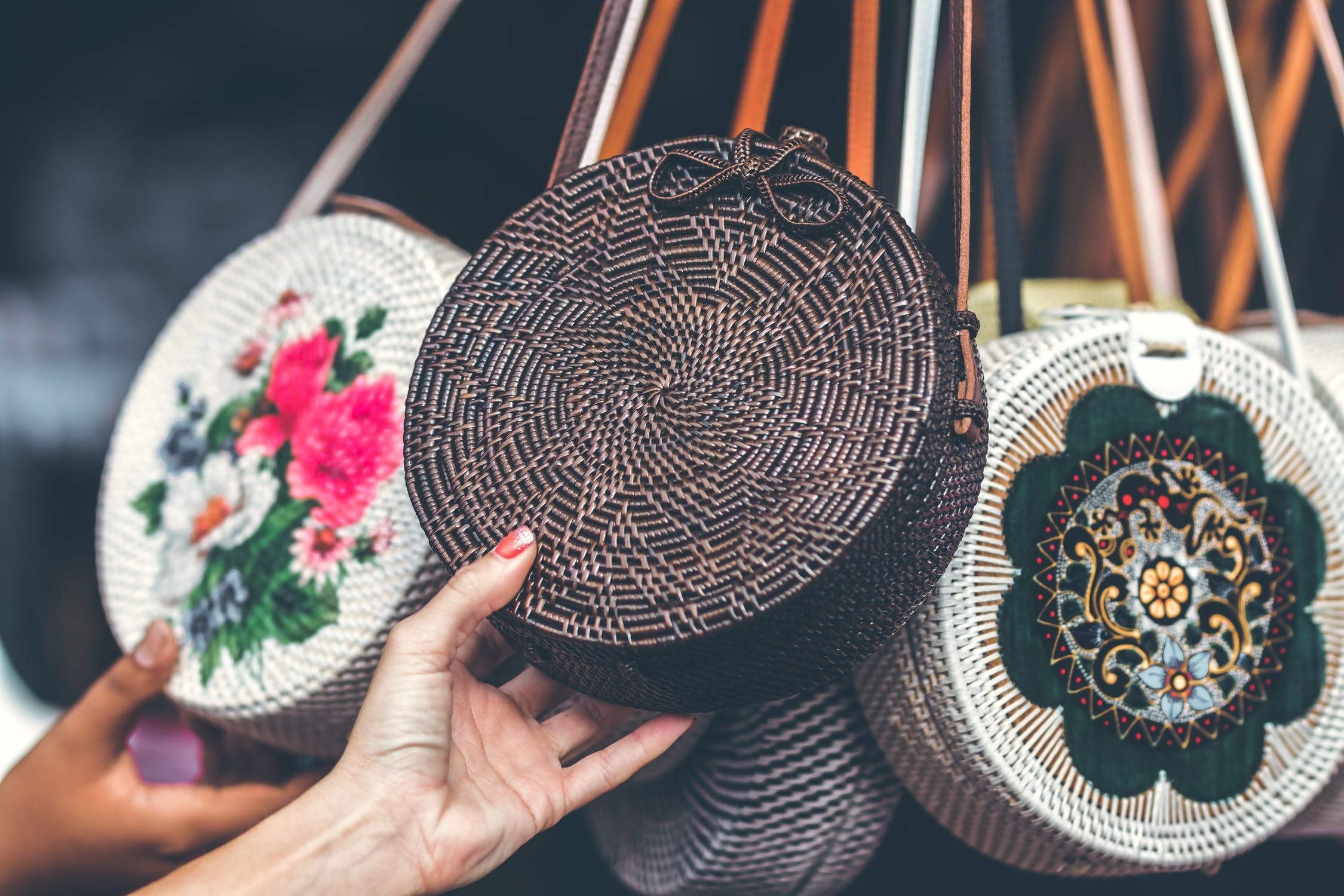 Whether you're a knitter, artist, carpenter or general craft enthusiast of any kind, it's easy to start making money with an online selling platform.

But to make sure your sales are sustainable, you should work out what's unique about your offering. For example, environmentalism and inclusivity are trends you could tap into, given the rising influence of Millenials and Gen Z on the ecommerce market.

Here are some bonus tips for starting your hand-crafted hustle:
Sell your story – you may not be able to compete with giant online retailers on price but you can develop a closer connection with your potential customers by showcasing your drive, passion and personality in descriptions, content and on social media.
Subscription models – think about offering curated gift boxes and posting them out monthly to establish a steady revenue stream.
Price yourself properly – don't forget to add a sensible charge for your labour, cost of shipping as well as a retail markup – probably at least 30-35%.
10. Start a dropshipping business

Dropshipping is a low-cash investment business idea where entrepreneurs like you can run an ecommerce store without stocking or delivering any goods.

Here's how the process works 👇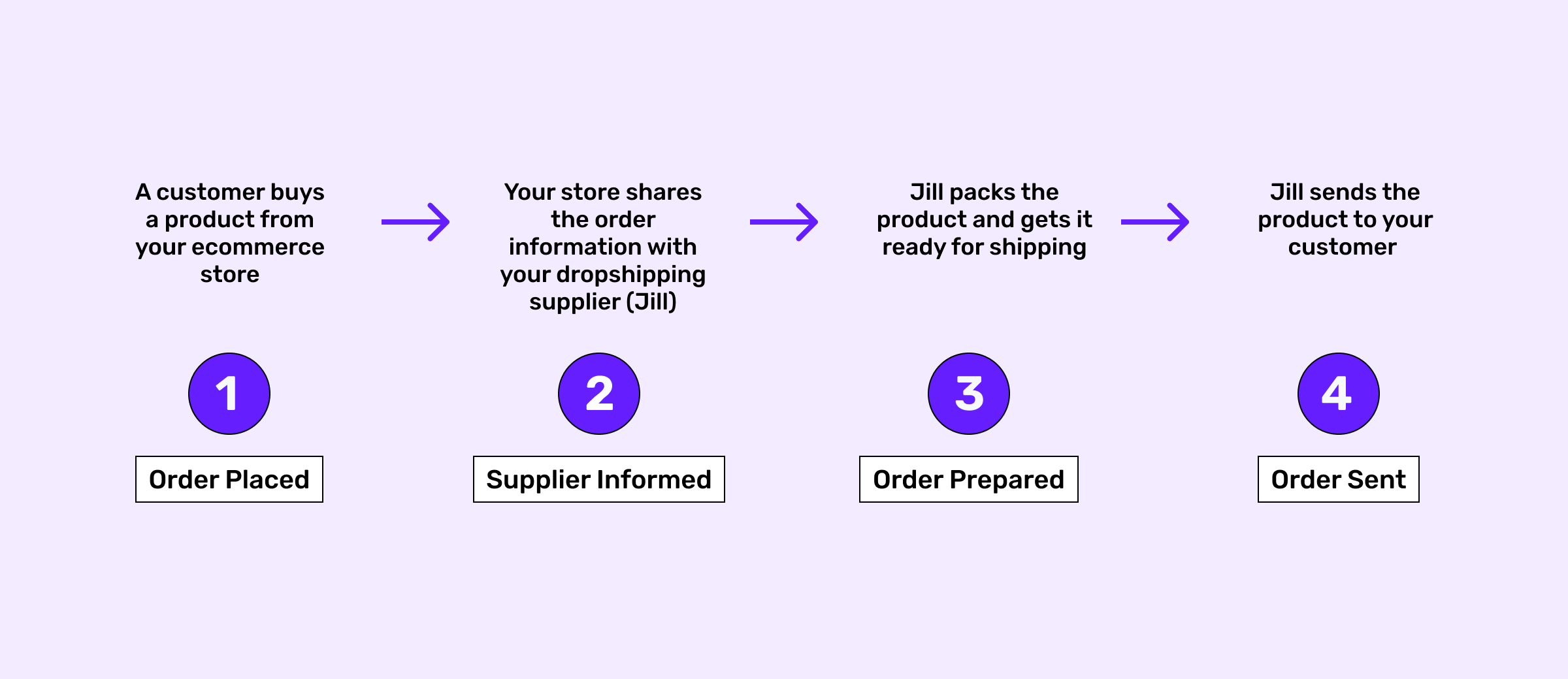 Dropshipping top tips

Choose a (niche) product - a clear idea of what you're selling will make it easier for you to scale your business in the long term.
Find a dropshipping supplier - find someone as reputable and cost effective as possible to supply your products.
Set up an ecommerce store - either by creating a website, app or both.
11. Sell t-shirts

Starting a virtual store to sell t-shirts is simple and print on demand services mean your overheads can be low.

That makes it an attractive business proposition—especially if you've got an eye for best-selling fashion items. Here are some top tips for selling t-shirts online:

Top tips for selling t-shirts

Choose designs with your target market in mind — gender-fluid clothing is becoming more popular with Gen Z and millenials, while more traditional designs work for older generations.
Newsjack current affairs — think about recreating viral memes on your t-shirt designs or reference pop culture.
12. Become a YouTuber

Although YouTube superstars make huge money, few of them become starts overnight. That means you'll need to dedicate years to creating innovative, high-quality content to make it your sole income.

But as YouTube is the second biggest search engine after Google and people watch over a billion hours of YouTube videos every day, there's space for you to carve out a niche!

Here's how you can get your YouTube business started 👇

YouTube top tips

Become a YouTube partner – set up a channel, build your following to 1,000 subscribers and clock 4,000 watch hours in the last 12 months to qualify and start monetising your views.
Sell merchandise – design t-shirts, hoodies, phone cases, pins, mugs and more to diversify your income.
Create sponsored content – get in touch with brands to partner with directly or join an influencer marketing platform who'll help you find relevant brands.
Get fans to pay you – Super Chat function is a digital tip jar you can leverage in live chat and encourage donations.
Licence your content – hit the jackpot and created a viral video? Make sure it's easy for the media to find your details to pay you to play it.
Freelance business ideas
Now we've explored a range of entrepreneur business ideas, it's time to move onto some freelance business ideas.

Below, we list the broad pros and cons of going freelance. We'll then explore different business ideas you can use as your template. Keep scrolling👇
Pros
Ability to offer services at a rate you decide (and keep all the profits)
Greater freedom to choose clients and get a variety of work
More control of your schedule and no need to attend pointless meetings
Increased flexibility on when and where you work
Networking improves your bottom line, not the company you work for
Cons
Clients may pay late or not renew, creating cash flow issues
No pension subsidies, holiday pay, sick pay or benefits mean you have to manage your income carefully
You may be overworked or underworked depending on your pipeline
If something goes wrong, you have to handle it or pay for external help
You have to build your own reputation, rather than relying on a well-known brand name for business
1 - Set up a web design agency
If you're a PhotoShop or InDesign wizz, setting up your own web design agency could be a way to monetise your skills.

To hone your craft, start by working on side projects for friends and family. You could create LinkedIn profile pictures or redesign CVs for example.

Once you find a groove, you could think about listing your services on freelancing platforms like Guru or Upwork to expand your clientele.
Web design agency top tips
Come up with a clear value proposition to separate yourself from the competition; this could be the markets you have experience in or the services you offer
Make sure you have a business-first mindset when dealing with customers; what return on investment (ROI) can you deliver?
2 - Set up a content marketing agency

According to Semrush, 97% of marketers think content marketing is an important part of their wider marketing strategy.

So if you're skilled at search engine optimisation (SEO) and can write engaging copy, setting up your own content marketing agency could be something to consider.

With marketers focusing on creating more visual and video content, you could also think about providing video marketing and video marketing strategy as services.

Content marketing agency top tips
Focus on delivering a small number of high-quality services rather than a large range of low-quality services

Set time aside to build your own brand, not just your customers'
3 - Set up an SEO agency
Being a search engine optimisation (SEO) expert is all about improving the organic visibility of your clients on search engines.

So if you're a skilled link builder, have JavaScript expertise and know your way around HTML tags, setting up an SEO agency could be your ticket to a steady income.

The good news is, you can set up your SEO business on a shoestring budget, investing more in your infrastructure as you grow your client base.

SEO agency top tips
When reporting back to customers on their monthly metrics, tell a story and provide context for the results you've driven
View your services holistically, even if you don't offer keyword research as well as on-page, off-page and technical SEO; the success of each component is dependent on the others
4 - Set up a PPC agency

Similar to an SEO agency, the role of a pay-per-click (PPC) agency is to improve businesses' visibility on search engines and social media platforms. The difference is they achieve this through paid, rather than organic activity.

A good PPC agency oversees ad spend, ensuring top-performing ad campaigns receive an appropriate portion of the budget, while poor-performing campaigns are paused.

To set up a business your customers trust in this field, you'll need to be able to generate leads for them throughout the marketing funnel. And ones they can convert, not ones that just look good on a spreadsheet.
Top tips
Take advantage of the increased focus on specialisation in marketing by honing your offering; for example, you could focus on a particular industry or vertical
Position yourself against big agencies by offering truly personalised—rather than cookie cutter—solutions
5 - Set up a social media agency
While many business-to-consumer (B2C) companies have nailed their social media strategy, business-to-business (B2B) companies often have much more trouble.

So if you're an expert in developing and executing an authentic tone of voice across social platforms, engaging and nurturing audiences and building brand, you should think about setting up a social media agency.

Your job will be to ensure that social media isn't an afterthought in the businesses you work for. And to ensure it becomes a channel that can deliver tangible ROI.

Top tips
Choose services that allow you to add the most value to your customers – and don't undersell that offering
Be transparent with your action plan and KPIs to ensure customers know they're getting bang for their buck
6 - Set up a video editing studio
Given the rise of video content, as laid out above, setting up a dedicated video editing studio could be enough to secure a steady revenue stream. And that's without even thinking about written content.

But you will need to be familiar with a wide range of film production and editing tools, including the likes of Apple Final Cut Pro, Adobe Premier Pro, Sony Vegas and more.

You'll also need top-of-the-range equipment, including a laptop that may cost over £2,000.
Top tips
Ensure your studio is well lit with as many lights as your budget allows
Add acoustic foam on the walls of your studio to reduce reflections and achieve better audio quality
7 - Offer proofreading and editing services
Not every company has a dedicated brand guardian to dot every "i" and cross every "t".

That's what makes proofreading and editing services valuable – particularly to early stage and growing businesses.

By correcting errors and inconsistencies, you'll be able to help them appear professional while bringing in some solid takings.

Top tips
Industry knowledge, say about healthcare or law, helps you niche down and charge higher rates
Join communities and benchmark your prices and services against your peers
8 - Offer translation services
As there are around 24.5 million bilingual people in the UK alone, just speaking another language isn't enough to offer translation services.

Alongside that, you need excellent writing skills, in-depth cultural knowledge and pinpoint attention to detail.

If you feel like you already have these skills, or you could hone them quickly in order to make them profitable, then you should think about providing translation services.

Similar to proofreading and editing, which we covered above, industry expertise will allow you to charge higher rates.

Top tips
Industry knowledge, as above, helps you niche down and charge higher rates
Market yourself by creating a portfolio page that sells your services
9 - Offer HR services
HR professionals are notoriously some of the most overworked and underpaid employees in businesses.

So why not dictate your own salary while putting in the same level of work?
Help startups set up their internal processes for employees. Introduce a scalable salary roadmap for SMBs. Consult for larger companies and audit their existing infrastructure.

Any which way, you can get more out of what you put in.
Top tips
Make sure you have the CIPD Level 5 or Level 7 certificate before going solo
Build connections with your audience by attending networking and industry events
10 - Offer accounting consultancy

Accounting consultants ensure that businesses put their best foot forward on issues such as tax returns and bookkeeping, while also identifying opportunities for financial growth through profitability analysis.
It's an increasingly popular move for Certified Public Accountants (CPAs) to make the move to consultancy relatively early in their careers, while some wait until they're closer to retirement.

Depending on your experience, you may need to gain extra qualifications that allow you to specialise and earn a steady stream of income.

Top tips
Test the water with potential clients on LinkedIn before setting up your consultancy
Broaden your educational and technical skills by undertaking licenced courses
Conclusion
So, should you choose an entrepreneur or freelance business idea?
Well, it's completely dependent on your mindset and skills. The safest option is to start with something you're familiar with or have a passion for.

Then, once you've worked out a winning formula, you can test it on different low-investment business ideas and diversify your revenue streams.

One crucial thing you'll need, regardless of the route you choose, is a website. And that, combined with an ecommerce app, will set you apart from the competition and help you maximise profits.

Explore Builder Studio and see what you could build!
FAQs
What are trending business ideas in 2022?
Trending business ideas in 2022 include: 1 - Becoming a YouTuber | 2 - Accounting consultancy | 3 - Dog walking and day care | 4 - Video marketing | 5 - Personal trainer | 6 - Affiliate marketing | 7 - Food trucks | 8 - Stock photography | 9 - Selling t-shirts | 10 - SEO services | 11 - Selling hand-crafted goods

What marketing strategies work best for low-investment businesses?
It depends on the business idea you choose to pursue. For example, free social media channels and networking might work best to promote your personal training business, while investing in pay-per-click (PPC) ads might make more sense for affiliate marketing.
Greig Robertson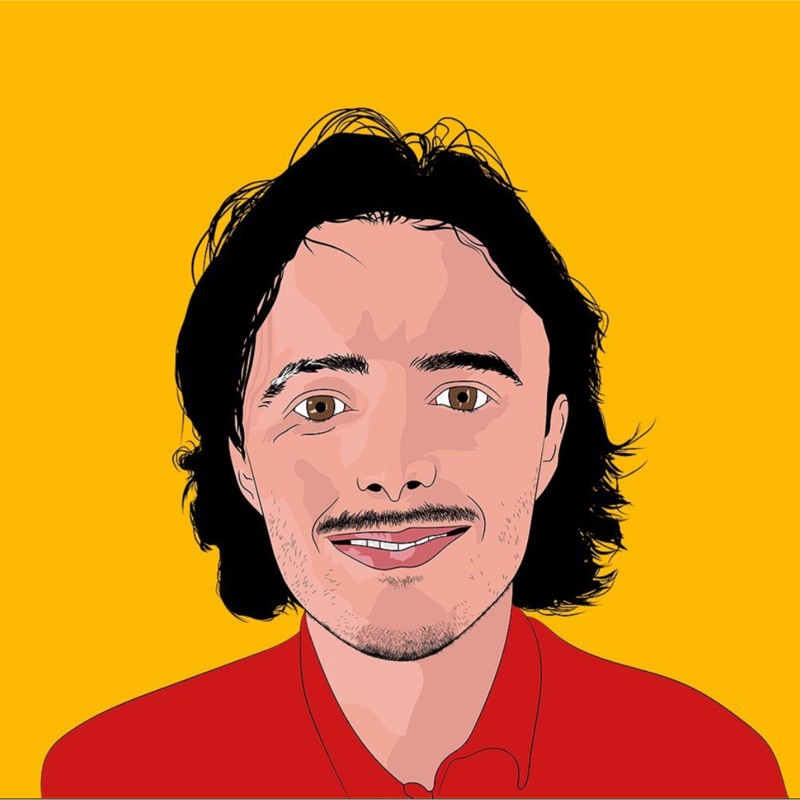 Greig is the Digital Content Lead at Builder.ai and a University of Bristol History grad. He has 5+ years' experience in B2B SaaS, creating data-driven, human-friendly content for high-growth tech startups. When Greig needs a dopamine hit, he checks Builder.ai's keyword rankings.