Progressive web apps (PWA) have been making quite the waves amongst young, fast-growing businesses that don't want the hassle of maintaining an app, but seek to provide a superior user experience to their customers. These highly-evolved websites have been helping reduce the "app gap" that exists even with big companies.
Let's take for example, say Instagram. The social media application does not have a tablet-optimized version of the app, and on a desktop OS, users are simply using the website. On the other end of the spectrum, Twitter has achieved platform parity through progressive web apps. So, you see why progessive web apps have accrued much fame? But, before we get into the nitty gritty, let's start from the top.
What is a progressive web app?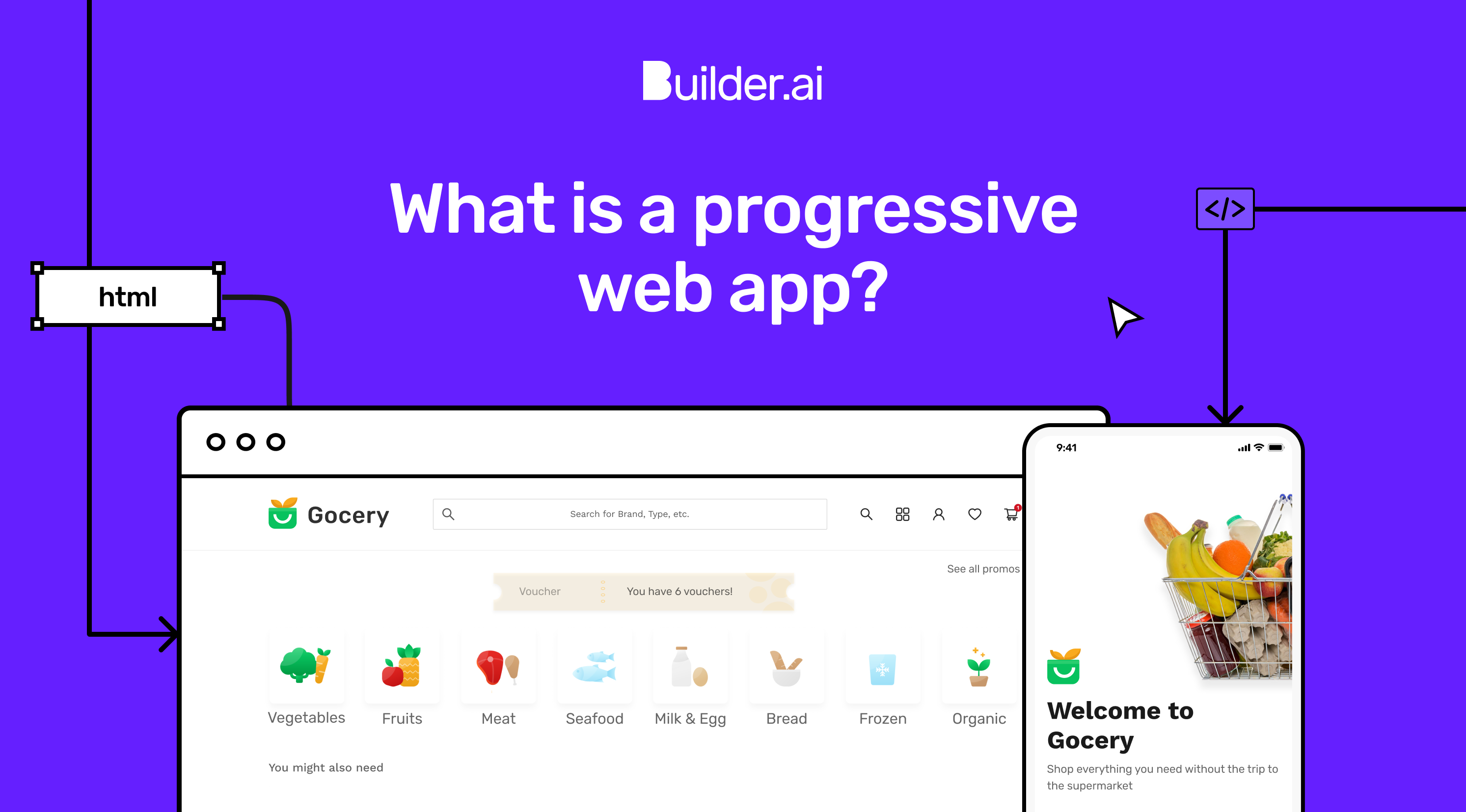 A progressive web app (PWA) is the perfect confluence of websites and mobile apps that allows websites to look, feel, and behave like apps. More interestingly, the latest advancements in browser capabilities, Cache and Push APIs have even made it possible for these web apps to be installed to home screens and be accessed offline. What's not to love, right?
Why build progressive web apps
Let's look at the key progressive web apps benefits that you don't get with websites or native apps alone:
Super fast front end: Most people prefer to visit brand websites rather than downloading their individual apps on their phones. But at the same time, a slow website experience would instantly put them off and depreciate brand credibility. Thankfully, progressive web apps benefit directly from the larger web ecosystem, plugins, community and provide a smooth user experience.
Off-line readiness: Web apps allow online stores to be browsed by customers with weak or even lack of a network connection.
Cheap and hassle-free: A website usually requires less time and cost to build, compared to native apps. Plus, the relative ease of deploying and maintaining a website when compared to a native application in the respective app stores make progressive web apps the most natural choice.
Mobile-first experience: Lastly, the main reason why most users uninstall apps from their devices is limited storage. But, an installed progressive web app takes less than 1MB space in your device!

Top progressive web app statistics to know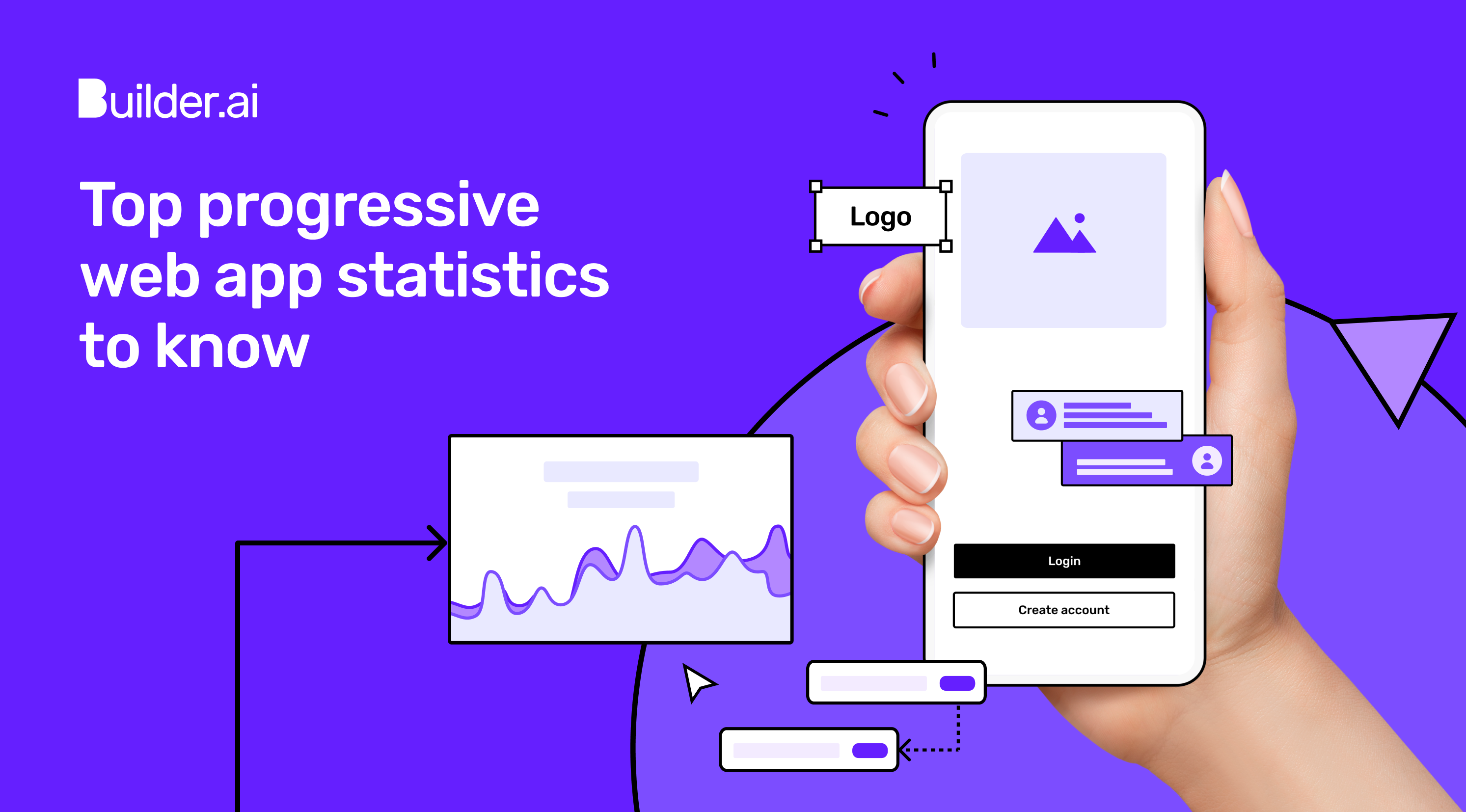 The Top 30 PWA Benchmarking Study evaluated businesses that chose progressive web apps across 7 industries. It was found that most companies observed positive effects after implementing PWAs -conversion rate growth, reduction in application weight, or an increase in the number of users. Here are a few more insightful statistics to know:
PWAs have 36% higher conversion rates than native apps.
The study found that the average conversion rate for progressive web apps was 36% higher than the one for native mobile apps. The main reason why, as explained by Tom Karwatka, CEO at DivanteLTD, is due to a curious phenomenon called the "mobile revenue gap", a phenomenon particularly noticeable in the retail industry, in which mobile traffic and consumer time on mobile are much higher than on the desktop.. However, despite the higher consumption of content on mobile devices, and the amount of time spent on it, mobile sales numbers are much lower.
AliExpress saw 104% more users across all browsers after building a PWA
AliExpress.com is a marketplace offering products to international online buyers. Their mobile commerce is growing three times faster than eCommerce. The company couldn't build an engaging experience on the web that was as fast as their mobile app. They looked at the mobile web as a platform to transition a non-app user to an app user. Not everyone downloaded their app, however, and getting users to install and re-engage with it was challenging and costly. So AliExpress decided to build a cross-browser Progressive Web App to combine the best of their app with the broad reach of the web.

Trivago marked a 150% increase in engagement after implementing a progressive web app
Trivago is one of the world's leading hotel search engines. More Trivago users access the service through mobile devices than on desktop and laptop computers. Users don't always accept the cost of downloading a native app just to find out if it provides the service they need.

Trivago decided to implement a PWA, a collection of APIs that allows mobile websites to provide much of the functionality of a native app, such as offline access, push notifications and homescreen shortcuts, while still being accessible through a regular mobile browser.

Brands like Alibaba, Flipkart and Makemytrip witnessed a sharp increase in conversion rates after transforming to PWAs.
Mobile web is Alibaba's primary platform for discovery on mobile. The company found it difficult to build an engaging experience for the mobile web. After upgrading their site to a PWA, the company saw a 76% increase in total conversions across browsers. Similarly, Flipkart- India's largest ecommerce site- decided to combine their web presence and native app into a PWA and achieved 70% greater rate among those arriving via 'Add to Homescreen'. Travel brand, MakeMyTrip, developed a PWA that led to a fast, reliable and polished mobile-web experience and a 3x rise in conversion rate.
Twitter clocked 75% increased tweets, 20% lower bounce rate, and 65% greater number of pages per session post shift to progressive web apps
Twitter implemented web push notifications that work the same as those from native apps and arrive even if the user's browser is closed. Twitter Lite uses less data by default, serving smaller media resources and relying on cached data as much as possible. The PWA also optimizes images to help reduce data consumption and its users benefit from data consumption savings. The data saver mode helps them preserve even more mobile data by giving them control over when Twitter Lite downloads media assets. Twitter Lite helps reach this audience more effectively by making Twitter faster and easier to use in low-bandwidth

Housing.com, one of India's top startups, had a 30% faster page load, 38% more conversions, and 40% lower bounce rate after adopting a PWA approach
Housing.com knew their mobile users wouldn't tolerate slow load times, which significantly affect conversions. They measured the impact of users' average page-load time and found that even a one second improvement brought a significant boost in the conversion rate. Poor connectivity and the prevalence of low-end devices also hindered Housing.com's growth. They developed a native app so that mobile users could work offline and re-engage. The cost of Internet access was high, so potential and current customers were very data-sensitive and many of them hesitated to use data or space to download the native app.
What would progressive web apps mean for your business?
For all the aforementioned reasons, progressive web apps could inspire new users to spend more time on your website due to the ease of usage, attract return users, reduce bounce rate and improve conversion rates. All customers need today is a FIRE (fast, installable, reliable and engaging) brand experience. Therefore, if you're looking to find space for your brand in your customers' devices (and hearts), then progressive web apps are probably a great option for you.
Build progressive web apps - fast and codeless
Build a progressive web app (PWAs) without writing any code or having any idea of how to build one. Our PWA app builder lets you build progressive web apps that work online and offline on any web browsers – browsers that are compliant with the appropriate web standards. Why go for native apps, when one app can work on all the devices and screen sizes?
Why build your PWA with us?
Here's what we have to offer you.

Builder Now: Builder now, an instant app prototyping tool that lets you spec your app idea in 10 minutes or less. It's free and can be used to create instant app prototypes for PWAs or any other native apps.

Builder Studio: Build progressive web apps without writing code with Builder Studio, a no-code app builder. Our app builder doesn't build your app from scratch but assembles your app from building blocks (our library of reusable features) with the help of human talent. Reusability of codes makes your app 3 times cheaper than the custom code. So, what are you waiting for? Start building your PWA today!

Builder Cloud: Lets you cloud on any public cloud platform under one account. Access to AWS, Azure, DigitalOcean or Alibaba Cloud using our prepaid cloud wallet. Builder Cloud gives you all the cloud you need to run your PWA, at the best possible price.

Studio One: Our aftercare service ensures your PWA stays updated and running throughout the year. Our AI detects the outdated code, APIs and other third-party tool integration in your app and updates it whenever required.

We make app development easy, fast and cost-effective for IT developers, business entrepreneurs and enthusiasts to build progressive web apps that empower your teams. We've got everything you need to get your app built and run. Click here to get started with progressive web apps today!
Lakshmi Devan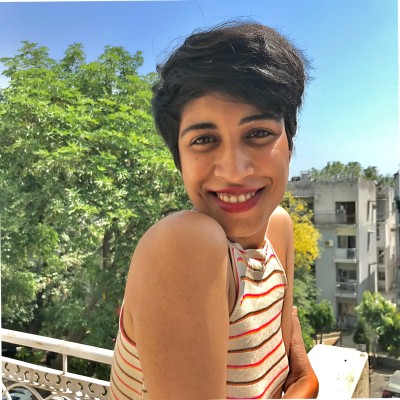 Senior Manager Content at Builder.ai
Lakshmi is a communications professional with over 6 years of experience across industries- from digital media and fashion to health and technology. She specialised in Integrated Marketing and Communications cum laude, and naturally, can work her magic best when handling public relations, marketing and editorial content and communication. Most people find her moderately introverted, conspicuously sassy, significantly energetic, and massively dog-loving.