Did you just have an awesome idea for an app? Not quite sure how to get this game-changer going within the tech world? You are not the only one who has had the dream without necessarily the startup savvy background to match. Tech firms like Yammer, Squidoo and Meebo were started by non-technical founders, and look at them now. Here's how to take your idea from the back of a napkin into a well executed startup, even if you're not a coder or software savant.
Prove your idea is worthy
Your app idea might be a really bright one but it takes more than just a good idea to infiltrate the market. So before you invest both time and money, it is best to run your big idea through an array of tests:
Is there a similar product in the market already? Take the time to investigate any comparable products and compare it with yours to ensure that you still have a hook (it's the first question an investor will ask anyway).
You may not be able to design or code but you can definitely visualize. Develop a wireframe version of the site or your app with the help of tools like iMockups, Basalmiq or Mockingbird. When you have something concrete in front of you, iterate on it. Find any holes or flaws and rectify them and then present your idea for feedback from end users, investors and developers.
Educate yourself
It helps to educate yourself enough to know what you don't know. It will also help ask the right questions and to attract the best talent. Here are a few tips on how to educate yourself enough to take your idea to the shop floor:
Judge your own skills and abilities. This can be agonizing but the self-evaluation process is indeed critical. Once you are aware of your strengths and weaknesses, determining the key components you need from your team to attain balance will be a breeze.
Learn the basic development processes - Books on software engineering fundamentals are readily available. Add some programming blogs to your RSS feed to help you learn the jargon. To help understand the basics of user experience design (UX), play around with different apps and websites to determine your thoughts on user friendly designs and those elements that are not so user friendly.
Build a team
If you are serious about giving your thoughts a concrete shape, both investors and developers will take your venture seriously. With something viable at hand, it is time to find the team members who can actually help make idea material. A good team should combine everyone's powers to make one awesome super structure. Find someone to complement and compensate for your lack of technical knowledge and know-how. Here are a few important points to remember while building your team:
Despite what you've taught yourself, you will eventually need a Chief Technical Officer (CTO) to spearhead the development. The person should be the right combination of technical prowess, good personality, capable of working harmoniously and dealing with the pressures of the business. It is important that you gel well with the CTO since they are 'the' person who can make your business flourish.
Followers of the same dream will definitely understand your vision and therefore spend time to select people who are as passionate as you are. Hiring a set of people who would merely work for salary and leave for the day would prove detrimental.
Make your vision as clear as possible as this will make it easy for the development team to give your product the desired shape. In fact you should also ask for their inputs/feedback from the team as it can be extremely valuable for shaping the big idea.Take it easy--share your tech idea with us and we will enliven it with Builder .
Lakshmi Devan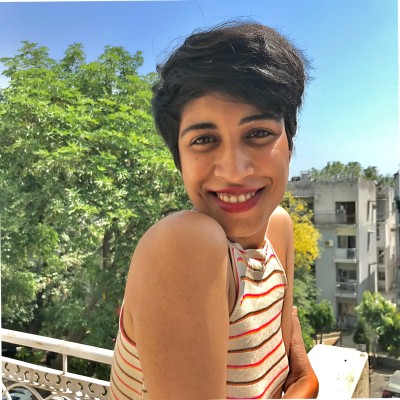 Senior Manager Content at Builder.ai
Lakshmi is a communications professional with over 6 years of experience across industries- from digital media and fashion to health and technology. She specialised in Integrated Marketing and Communications cum laude, and naturally, can work her magic best when handling public relations, marketing and editorial content and communication. Most people find her moderately introverted, conspicuously sassy, significantly energetic, and massively dog-loving.