Cloud adoption is a strategic move that most companies undertake in order to reduce cost, mitigate risk and achieve scalability of critical infrastructure.Businesses backed by cloud today are rapidly heading towards increased automation of IT processes. This is because cheap cloud-delivered hardware and agility achieved from open source development tools have significantly brought down infrastructure and labour costs. In such a competitive landscape, chances are that businesses failing to adapt to these technological innovations would simply perish. So, if you're not on the cloud already, then it's time to make the change. But first, let's learn more.
In the last few years, as cloud technology has matured, adoption rates have also grown exponentially due to the demands from business to deliver transformational solutions faster, cheaper, and better. Now, as experts in the space, we understand that there are many cloud technology providers in the market and it can be overwhelming for organisations, especially beginners, to find a clear winner. Which is why we do that for you.
As per this research report by IDC, wherein they interviewed 27 organizations around the world running various enterprise workloads on Amazon Web Services (AWS) to understand the impact of AWS on their information technology (IT) and business operations, AWS customers have been getting strong value per investment at an average. This value was created by creating more cost-effective IT environments, shifting IT staff focus to differentiated work and strategic business initiatives, offering reliable and high-performing applications that lead to operational efficiencies, and instilling IT and business operations with the agility required to deliver cost-effective IT resources on an on-demand basis.
Salient Features of AWS Cloud
Let's talk about some of the key features of Amazon Web Services that should be considered before we get into its cost effectiveness. AWS is extremely user friendly, flexible in terms of operating system, programming language, web application platform and database. It is reliable and patently safe.
AWS Cloud with Builder.ai: The Best Choice
Our product, Builder Cloud and Cloud Control brings you AWS Cloud with fine grain analytics, DevOps automation and commitment-free cost savings- making it the most obvious choice!We buy future cloud capacity and always have it available. So you get a better rate and no price spikes. That means you'll always know in advance what you have to pay. You'll get one bill and no headaches. When you cloud with us, your business is backed by a global network of over 2,000 developers, DevOps and designers, freeing you up to focus on building your business. Oh, and just to be clear: all of this is done without tying you into long-term contracts when you want the flexibility of making changes on the spot. Instead, you get special pricing without any commitment or upfront payment.
To conclude, it is an established fact that organizations that adopt cloud are able to be more competitive, increase customer satisfaction, innovate faster, and achieve greater productivity with resources that focus on core business enablement. So, now that you know about the fantastic advantages that come with cloud adoption, AWS and Builder Cloud on the whole, are you ready to take your business to the next stage? Click here to get started.
Lakshmi Devan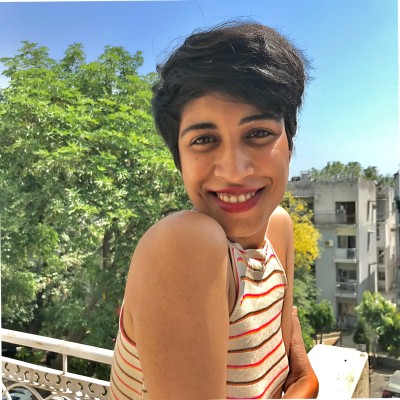 Senior Manager Content at Builder.ai
Lakshmi is a communications professional with over 6 years of experience across industries- from digital media and fashion to health and technology. She specialised in Integrated Marketing and Communications cum laude, and naturally, can work her magic best when handling public relations, marketing and editorial content and communication. Most people find her moderately introverted, conspicuously sassy, significantly energetic, and massively dog-loving.