With so many challenges in today's professional environment, your cloud shouldn't add more problems into the mix. Rather, it can help your enterprise solve problems if you're managing your cloud effectively that is. That's why we're here to address specific ways in which AWS cloud services alongside Builder Cloud can help you solve the biggest issues facing business today. Learn how with us below.
Problem #1: Managing large datasets
In today's mobile-first and technology-friendly environment, our clients leverage vast databases globally. As we move towards the future, these datasets will only get bigger and provide even more rich data to companies. But how will you use this information? Will it be there when you need it most? With Builder Cloud and AWS, the answer is always yes. How? We utilize AWS Redshift for managing Data Warehouses, while AWS RDS is used to manage databases. For infrequently used datasets, AWS S3 is used to house data archives and infrequently accessed data.
Problem #2: Data security
Understanding that our clients' data is the foundation to their business model, AWS helps us make data security a priority. Without a safe and proper use of data, businesses can fail entirely. Our clients are our lifeblood and we don't want to see this happen. So let's get specific, how does Builder Cloud help tackle data security issues?

Builder Cloud, as part of our MSP practices, estimates the risk of customer's software and accordingly designs a secure workflow, which encompasses multiple AWS services such as AWS WAF and AWS Shield. Apart from the risk estimation, there are strong security policies which are strictly adhered to including:

Providing minimum access privileges (using AWS IAM, Security Groups, VPC)
Encrypting systems containing Personal Identifiable Items (PII) at Rest (Using AWS KMS)
Regular auditing of the account security using AWS Config
Intelligent threat detection and continuous monitoring of all events using AWS GuardDuty through continuous compliance monitoring using AWS Security Hub
Problem #3: High costs of technology
Business models can be created or destroyed based on business costs. Entire industries have been destroyed and indeed created because of the costs of doing business in todays' economy. One of the benefits of technology-first companies is a lack of brick-and-mortar overhead costs. However, there are real costs of businesses founded with technological and mobile-first solutions.

So how specifically can we help reduce your technology costs by providing the right size recommendations from AWS Cost Explorer, along with reserving capacity to give benefits to the customer? One way is through our CloudOne offering (part of Builder Cloud product lineup) allowing us to optimise their infrastructure and provide our clients with guaranteed savings.
Want to learn more about the AWS Cloud alongside Builder Cloud? Stay tuned to our blog right here and don't forget to follow us on social media.
Lakshmi Devan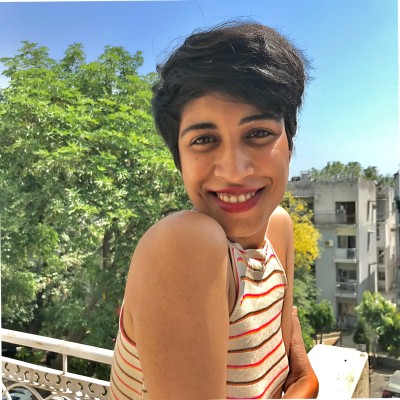 Senior Manager Content at Builder.ai
Lakshmi is a communications professional with over 6 years of experience across industries- from digital media and fashion to health and technology. She specialised in Integrated Marketing and Communications cum laude, and naturally, can work her magic best when handling public relations, marketing and editorial content and communication. Most people find her moderately introverted, conspicuously sassy, significantly energetic, and massively dog-loving.