One of the biggest concerns for all major cloud-first organisations today is security, specifically security compliance, data encryption, and least access privilege. These organisations face the two-fold challenge of getting the right information fed from various cloud resources and then consolidating that data and correlating it with on-premises telemetry. This remains to be a blind spot for innumerable incident response and threat-hunting teams. According to the report by SANS Institute, more than 50% of organisations face frustrations in getting low-level logs and systems information for forensics from their cloud providers. What's even more unsettling is that less than 30% organisations have been able to integrate the forensics and incident-response tools they use in-house with their public cloud environments.
The solution we offer at Builder.ai
To stay on top of addressing security risks and threats, Builder.ai as part of its MSP practices, works alongside clients to detect and identify their cloud assets and resources. It then gauges the risk of customers' applications and in accordance to that, designs a secure workflow which encompasses multiple AWS services such as AWS WAF, AWS Shield, AWS GuardDuty, AWS SecurityHub, AWS IAM, AWS Config etc. Apart from the risk estimation, we adhere to a strong security policy that includes:
→ Providing Minimum Access Privileges (Using AWS IAM, Security Groups, VPC)
→ Encrypting Systems containing Personal Identifiable Items (PII) at Rest (Using AWS KMS)
→ Regular Auditing of the account security using AWS Config
→ Intelligent threat detection and continuous monitoring of all the events using AWS GuardDuty
→ Continuous Compliance Monitoring using AWS Security Hub
Additionally, our DevOps provides cloud security monitoring solutions that comprise top grade tools and experts who detect security incidents and lead response and forensics.
Recently, we helped a MSP customer migrate their donation portal to AWS and also enabled AWS WAF & AWS Shield to protect them from various threats. This portal was developed by Centre for Development of Imaging Technology (C-DIT) at the time of the devastating 2018 floods in Kerala that caused over $5.6 billion worth of damages. It has contributed substantially to the efforts towards rebuilding Kerala since then. However, on 18th August 2018, the traffic on the donation portal shot up, the bandwidth and resources required were exhausted and the donation portal crashed by afternoon. The distribution of users on the portal rose to 420,000 and touch 600,000 at the peak duration. That's when Builder.ai stepped in. The next day, early morning, we migrated the platform to the AWS server successfully.
Before the migration, the latency was exceptionally high. After migrating to AWS server, the server connection time dropped to a few seconds. Now, the infrastructure was highly available, scalable and agile to handle such huge load with minimal manual intervention.

For the Builder.ai team, cloud security of our clients remains our top priority. To know more Builder Cloud and our AWS offerings, click here.
Lakshmi Devan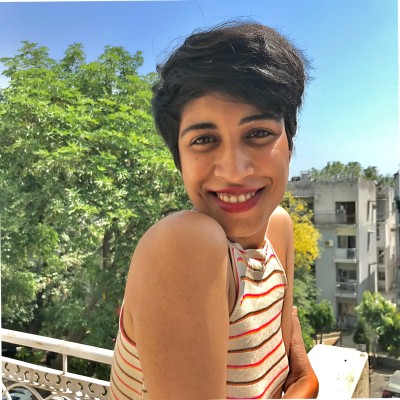 Senior Manager Content at Builder.ai
Lakshmi is a communications professional with over 6 years of experience across industries- from digital media and fashion to health and technology. She specialised in Integrated Marketing and Communications cum laude, and naturally, can work her magic best when handling public relations, marketing and editorial content and communication. Most people find her moderately introverted, conspicuously sassy, significantly energetic, and massively dog-loving.