A business in the midst of high-volume growth will need to make sure it has a foundation to support it. Successful scaling relies on a certain level of infrastructure, with resources like optimized computing power and a large enough data storage system, to be in place. The solution? Cloud services is the usual go-to for expanding entrepreneur and enterprise businesses, delivering and running necessary applications over the internet so that their internal teams don't have to.As an end-to-end provider, the Builder ecosystem doesn't just include software development; our scaling solution, BuilderCloud, brings to life multi-cloud access in a single platform. Human-assisted AI works in the background to buy forward capacity from cloud partners like Amazon Web Services, Microsoft Azure, and Digital Ocean at the best price possible.
Our clients love that BuildCloud doesn't just save them money without requiring them to pay upfront or enter a long term commitment. Our platform gives the client complete control over usage and spending via an easy-to-use, always up-to-date dashboard (because we understand that knowing where your spend is going and how it's scaling at all times is of utmost importance).With all this at play, migrating to BuilderCloud has proven to be a no-brainer for the dozens of businesses that we're proud service providers to. Here are the success stories behind three of them:
Cirrus Media Research
Cirrus Media Research is a leader in the field of media monitoring, analysis and image measurement. On-time intelligence measures and interprets a brand's reputation across print, broadcast, online and social media.Despite huge volumes of data being added daily, Cirrus was keeping the digital history of their media files in physical storage devices like hard disks and tapes. They were in desperate need to migrate 15TB of data to AWS Cloud, a process that was not only incredibly time-consuming but also proved high-risk as vast amounts of information would be lost in the event of a misstep. Because of the challenges of this project, our team proposed AWS Snowball. Transferring data with Snowball would be faster and more secure, not to mention one-fifth the cost compared to transferring via high-speed internet. Cirrus had found the solution they had been looking for, and we were happy to help make it happen.Read more about this client success story here.
Samagra
Samagra is the Kerala government's Official Learning Management System designed for the schools and students who follow the Kerala State syllabus.In order for them to fully reach Samagra's potential user base, the Kerala government needed a reliable service-deployment plan that could handle large volumes of users, eradicate end-user delivery delays, and provide customers with a better overall experience. Eager to meet the rising demand of their growing clientele, they turned to BuilderCloud to lead the migration to AWS. The team provided a plan that boosted the performance and scalability of Samagra's platform as desired, improving page loading time by 43% and server response time by 60%.Read more about this client success story here.
Frankfinn
Established in 1993, Frankfinn is a premier vocational training institutes in India for air hostess training. It is recognized as the world's first and best flight attendant institute with unique curriculum, pedagogy, and innovative programs. Despite the company's vast network, Frankfinn's on-premise data centers lacked a scalable service-deployment plan that could handle the large input data loads and reporting from MS-SQL. They decided it was time to leverage the AWS cloud platform to support its exponential business growth objectives, but wanted to keep using a Windows-based application. Builder Cloud was able to help make that happen, migrating their workload while maintaining existing licenses, lowering their total cost of ownership and increasing the speed of their performance in the process. Read more about this client success story here.
Katherine Fotinos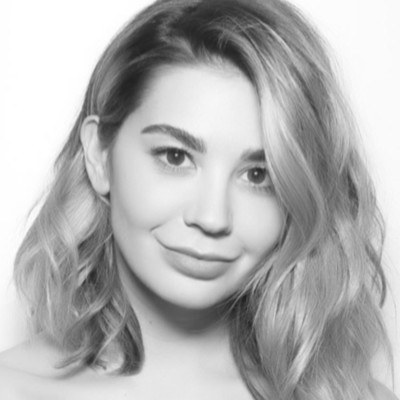 Technical Content Writer at Builder.ai
Katherine loves to write about technology and business operations.