Customer background
Cirrus Media Research is a pioneer and leader in the field of media monitoring, analysis and image measurement in India. It measures and interprets your brand's reputation across print, broadcast, online and social media to get you on-time intelligence to manage your brand.
Business challenges
Being a Media analysis company, huge chunks of data are stored on a daily basis. Cirrus Media stored the digital history of all the media files in physical storage devices like hard disks and tapes. Storing the data in tapes poses a lot of issues such as:
High disk cost
Long data transfer time
Data backup and recovery in the event of lost tapes and disks
Other security concerns (access to data and encryption of data at rest)
Cirrus was looking for a highly available, reliable and secure storage solution which required migrating about 15TB data from on-premises to the AWS cloud.
Solution
Builder.ai helped Cirrus Media to migrate their data onto AWS cloud. Since migrating about 15TB data to AWS via the internet was a challenge, we proposed an AWS Snowball solution. Transferring the data with Snowball is fast, simple, more secure and one-fifth the cost of transferring data via high-speed internet.
Using Snowball Client for connection establishment and then using the client file directories were transferred to the device. From there, the data was imported into Amazon Simple Storage Service (Amazon S3) for storage in the cloud. Furthermore, the lifecycle policy was applied on S3 objects in order to reduce the cost.
How we did it
Creation of Import Job.
Setting up of Snowball client.
Once configured and connectivity was established, transferred the data from physical drive to Snowball.
Shipped back Snowball to AWS.
AWS transferred the data from Snowball to S3 bucket.
Services used in this solution
EC2
Direct Connect
S3
VPC
EBS
Solution architecture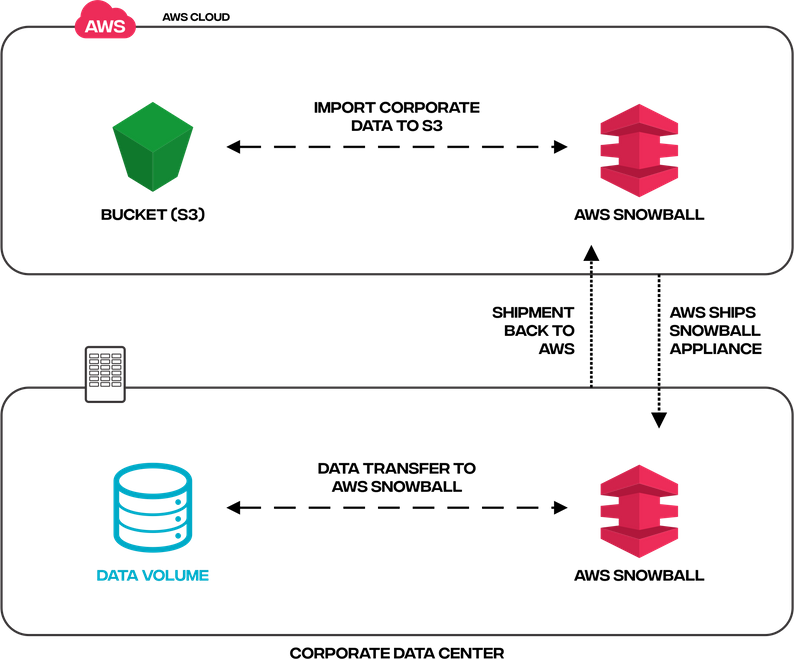 Our help
Using AWS Snowball, Cirrus Media was quickly and reliably able to transfer huge volumes of data (including images, videos) from its physical storage devices to the AWS cloud. The organization moved terabytes of data to the cloud without worrying about maintenance and management.
Cirrus Media saved a significant amount on costs on storage for its 15TB of data by storing that on AWS cloud.
Accessing the data is easy, as data availability in S3 is 99.99%.
Through Lifecycle policies, cirrus leveraged various AWS storage classes such as Infrequent access and Glacier for data archival which further reduced the storage cost.
Encryption at rest is default in S3, so data is secure after the migration from the hard disks.