Customer background
Frankfinn is one of the premier vocational training institutes in India having global presence. Since its inception in 1993, today it's recognized as the World's No. 1 air hostess training institute. With a unique curriculum, pedagogy and innovative programs, Frankfinn has chartered a unique and high growth path not only in aviation but also in hospitality, travel management and customer service.
Business challenges
In order to harness the power of the largest network of digital marketing and vocational training in India along with other geographies, Frankfinn required a scalable service-deployment plan that could handle large input data loads and faster reporting of those data loads from MS-SQL. Existing on-premises data centers were not scalable enough and needed technology refresh which would have costed dearly to Frankfinn. Frankfinn was using Windows-based application and wanted to use the same license as in on-premises.
Frankfinn IT department was looking for cloud solution to deploy the infrastructure, so as to make the frequent deployments easier, agile and more efficient. Frankfinn wanted to leverage the AWS cloud platform to host its infrastructure and IT capabilities in order to benefit from "Elasticity" and 'Scalability' so as to support growing volumes of digital marketing campaigns and training programs to support exponential business growth objectives.
Solution
Frankfinn chose Builder.ai to migrate and set up their infrastructure on AWS Cloud in accordance with AWS best practices. Since the customer was using, Windows-based applications and wanted to use the same license as in on-premises Builder.ai proposed the BYOL solution to migrate the workload with existing licenses.
A deeper dive into this solution
For better network connectivity and performance, Builder.ai deployed the AWS Direct Connect partnered with Sify.
Database(MS-SQL) was implemented on EC2, as Frankfinn required native features, such as reporting. This solution addressed the high latency performance issue while generating reports from the MS-SQL on-prem servers.
In order to transfer cost-benefit, existing windows licenses were leveraged as-is on AWS, since they were already SA (Software Assurance) enabled.
Automatic backup scheduler was implemented to faster point to point data recovery in the event of failure.
Services used
EC2
Direct Connect
S3
VPC
EBS
Solution architecture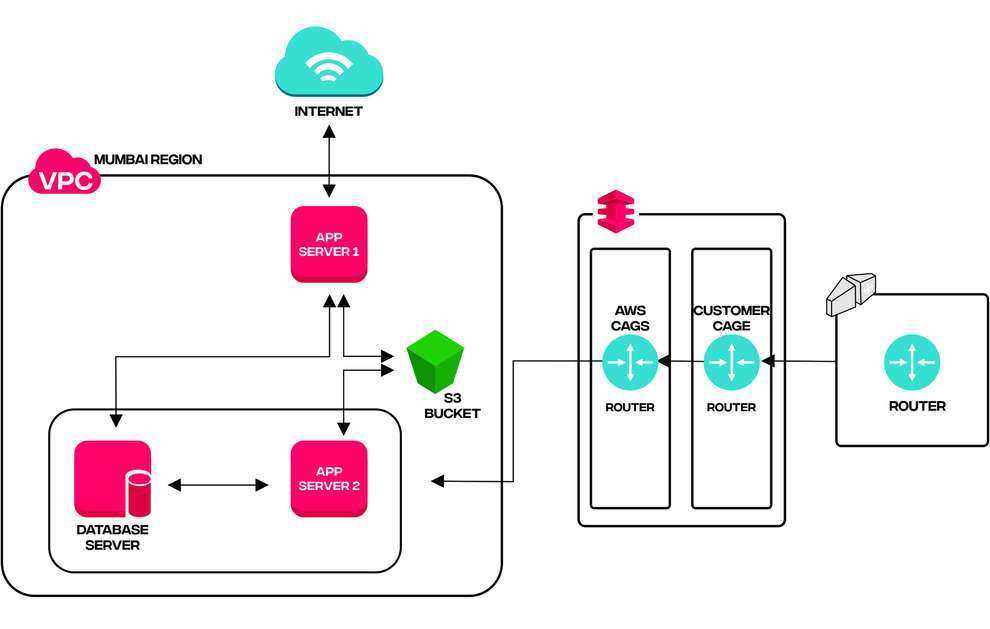 Business outcome achieved
Lower Total Cost of Ownership: Frankfinn benefited from the economies of scale and efficiencies provided by AWS but paid only for the compute, storage and other resources as per use. Further cost benefits were transferred through Reserved Instances and as-is migration of Windows licenses.
Scalability: Ability to quickly scale compute capability up and down, according to the constantly increasing loads in line with the pace of business growth.
Performance: Faster deployments | Faster reporting | Faster recovery in the event of failure.