Building an app can be daunting – it may feel like there is a never-ending list of tasks that need to be completed before your idea can become a reality. To help make sense of all the different steps necessary for app-building success, here's the Builder.ai ultimate to-do list:
1. Research your app idea and target market
Before you even begin to build your app, spend time researching the market and developing a firm understanding of who you are building the app for. After all, a successful app starts with in-depth knowledge of what users want and where it will fit within their lives. If your target audience is foodie fanatics, how do they like to order food online, how old are they, and what apps do they currently use often?
We'd recommend focusing on your user demographic, their behaviours, habits and preferences.
2. The base: Design your interface
Knowing exactly why you're creating an app is essential for ensuring you achieve the desired outcome. Create your vision statement and set achievable objectives early on, that clearly define success metrics. This will help keep your development team accountable throughout the process. These goals should also be revisited and adjusted along the way.
Think about the overall interface and how different pages will interact with each other. If I click on A will I end up at B? What would A look like on a phone versus a tablet or a PC?
Tapping into market research will help you make the right design decisions, for example, will the app be hosted on an Android or iOS platform?
Wireframes can help with a clear visual reference point in the testing phases. They're your app blueprints. Basically, a visual guide that represents the foundations of your design.
Our AI Product Manager, Natasha, helps support that process by matching you with relevant app templates for your app idea, based on the world's favourite apps.
3. The toppings: Customise
Features make or break an app. You can add and remove key features to meet the needs of your business and app users. 66% of users prefer using apps with a variety of features – according to Google!
Once you've established the visuals and your target audience you can always call on our product experts for help to decide on the right features for you. And don't forget - you can revisit your chosen features and add more later on as your app grows.
4. Decide on your budget and timelines
Two vital questions: What's your budget and how quickly do you need your app built?
Deciding on your overall budget and timeframe are essential to the app-building process, as you'll be able to pick essential features vs ones you could add in later when more funding is secured or your budget has increased. Once you've settled on a choice the build can then begin!
With Builder.ai you can adjust your timelines from "speedy" to "relaxed" and see in live-time when your app will be delivered and how the timeline impacts your overall budget.
5. Monitor the process
Reviewing your build progress allows you to interact with your app from inception to launch. After all, it is your creation!
You can oversee the various stages, make any vital changes or simply enjoy the work you've put in so far. With Builder home, you can log into your dashboard and oversee everything that's happening with your app! From sales to clicks, it's a great way to keep track of your success.
6. Release your app
The exciting stage for every app-builder! Prepare and roll out a release. Once app development and testing have been completed – you can release your app. Get the champagne and red carpet ready!
You're ready to launch your app on app distribution platforms like the Google Play Store and the Apple Apple Store or both (depending on which your demographic prefers)
7. Maintain!
The last - but certainly not the least stage. You've built and launched an amazing app, but don't forget the upkeep. You must keep the software you've built within peak performance. The best way to keep your new customers happy and build a strong loyal relationship is to ensure they have a smooth experience with your app.
If your app doesn't perform well and has glitches, bugs, or UX flaws, people will be more likely to delete it. A 1-second delay in load time can impact conversion by up to 20% according to Google! Of course, no app is perfect even the best apps out there have small bugs in their code. However, it's your responsibility to identify and remedy them as fast as possible.
Bugs, system issues and firmware can be kept up to date via different methods.
Builder.ai offers an entire maintenance package, Studio One, that incorporates the latest security and safety measures into every app we build. Our systems are constantly looking out for potential bugs, essential updates and performance optimisation to improve and protect your app's lifecycle. Studio One comes into play the moment you start building an app with us, making sure your app is future-proofed from day one.
We even provide access to analytics and valuable insights from the beginning of your app journey so you can see what's working best for you and your customers.
After all, if you've created a tailor-made app why shouldn't your warranty be customised just for you? As your business grows you can change your maintenance packages to suit the changing needs of your business. The best part is, we do the work for you– so you can focus on the things that matter most.
Learn more about how Studio One can help you stay in control.
Constandina Patsalou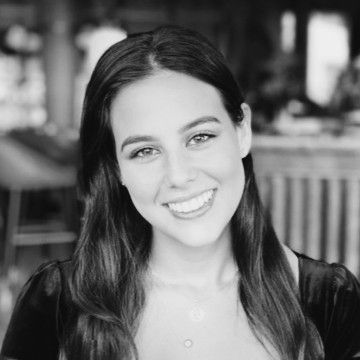 Senior Content Executive at Builder.ai
Constandina is the Senior Content Executive at Builder.ai. With 4+ years of experience in marketing, copywriting and with a special interest in creative writing, she squeezes an audacious personality into any complex topic. Constandina has an MSc from the University of Edinburgh.