Think of Formula 1 cars and drag race hot rods.
On the surface, both have big engines that go incredibly fast. But we know they serve entirely different purposes in the world of racing.
Whereas Max Verstappen's Red Bull is designed for going fast on intricate tracks over a long distance, Dominic Toretto's Dodge Charger is built for explosive acceleration over a short distance.
In a similar way, while web apps and websites are part of the same family, there are some important distinctions you should know about.
Because, as a business owner, you may want to choose one or the other depending on your use cases – or even invest in both.
Without further ado, let's get started 👇
Understanding the basics
Before diving into the difference between the two, let's talk about the basics and establish a clear understanding of what websites and web apps are:
What is a website?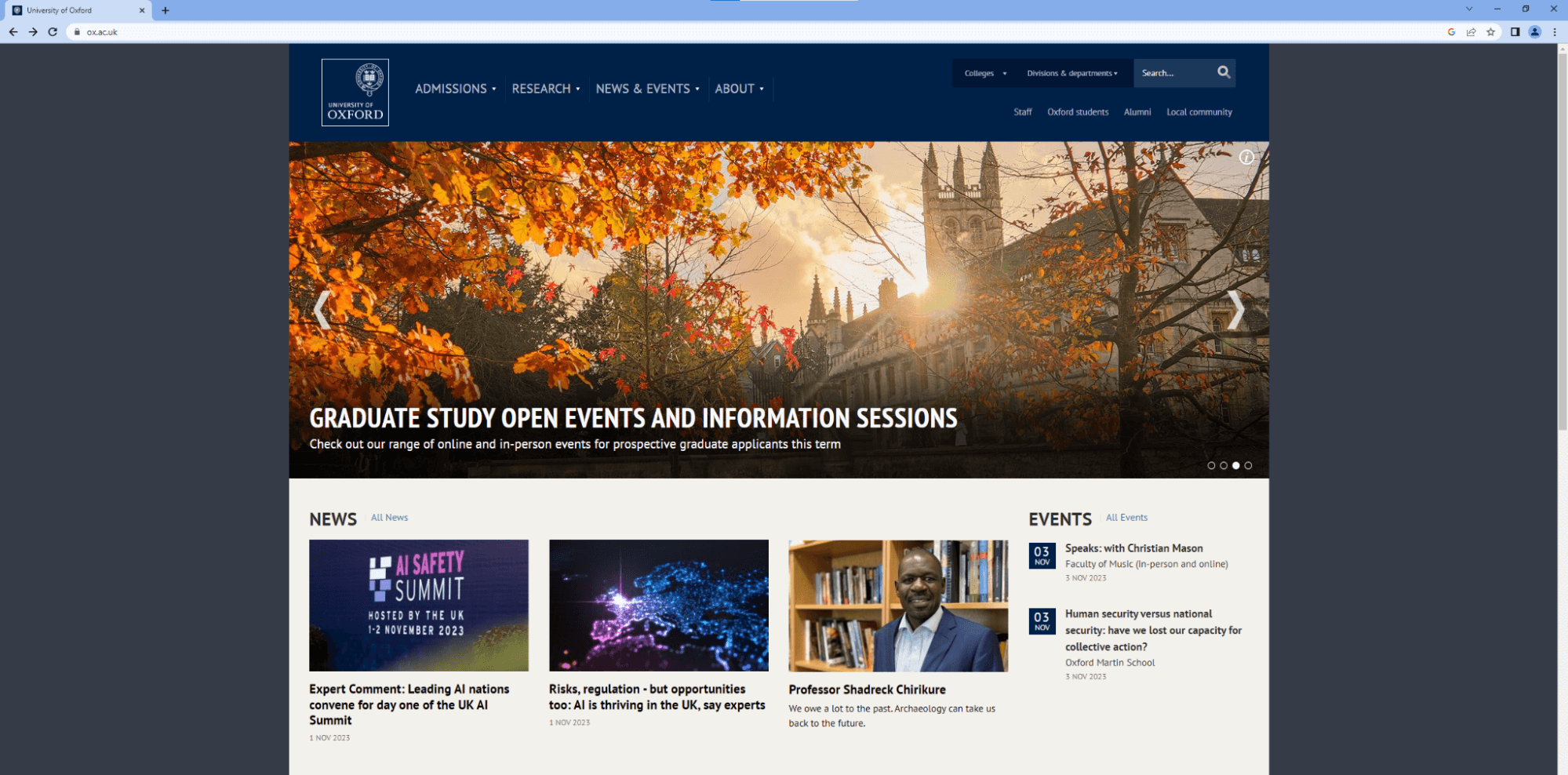 A website is an online platform where individuals, businesses and organisations can share information, display their products and interact with visitors.
Put simply, a website is a collection of interconnected web pages accessible via the internet, each of which may contain text, images, documents and videos. Visitors can navigate through these web pages to access information, make purchases and connect with other visitors.
Websites are created using HTML, CSS, JavaScript and other web technologies and can be easily accessed through web browsers on various devices.
Websites are used for multiple use cases and vary widely in content and purpose. For example, they can range from a simple ecommerce website that's easy to set up and maintain to complex corporate portals that take years (and millions of dollars) to develop.

But whatever the size and sophistication of the website in question, they deliver a range of core benefits, including:
Easy content management
Most websites are built with content management as a core function, which allows you to easily create and publish content on your website. You can also leverage search engine optimization (SEO) plugins to ensure your content is visible on Google, Bing and other popular search engines.
The ability to sell products and services online
Websites can be integrated with ecommerce capabilities like shopping carts, product listings, inventory management and logistics aggregation to provide a convenient shopping experience for your customers.
Boosting business reach and credibility
Anyone in the world with an internet connection can access your business thanks to websites. A well-designed website gives your business a positive first impression and establishes the credibility of your business.
What is a web app?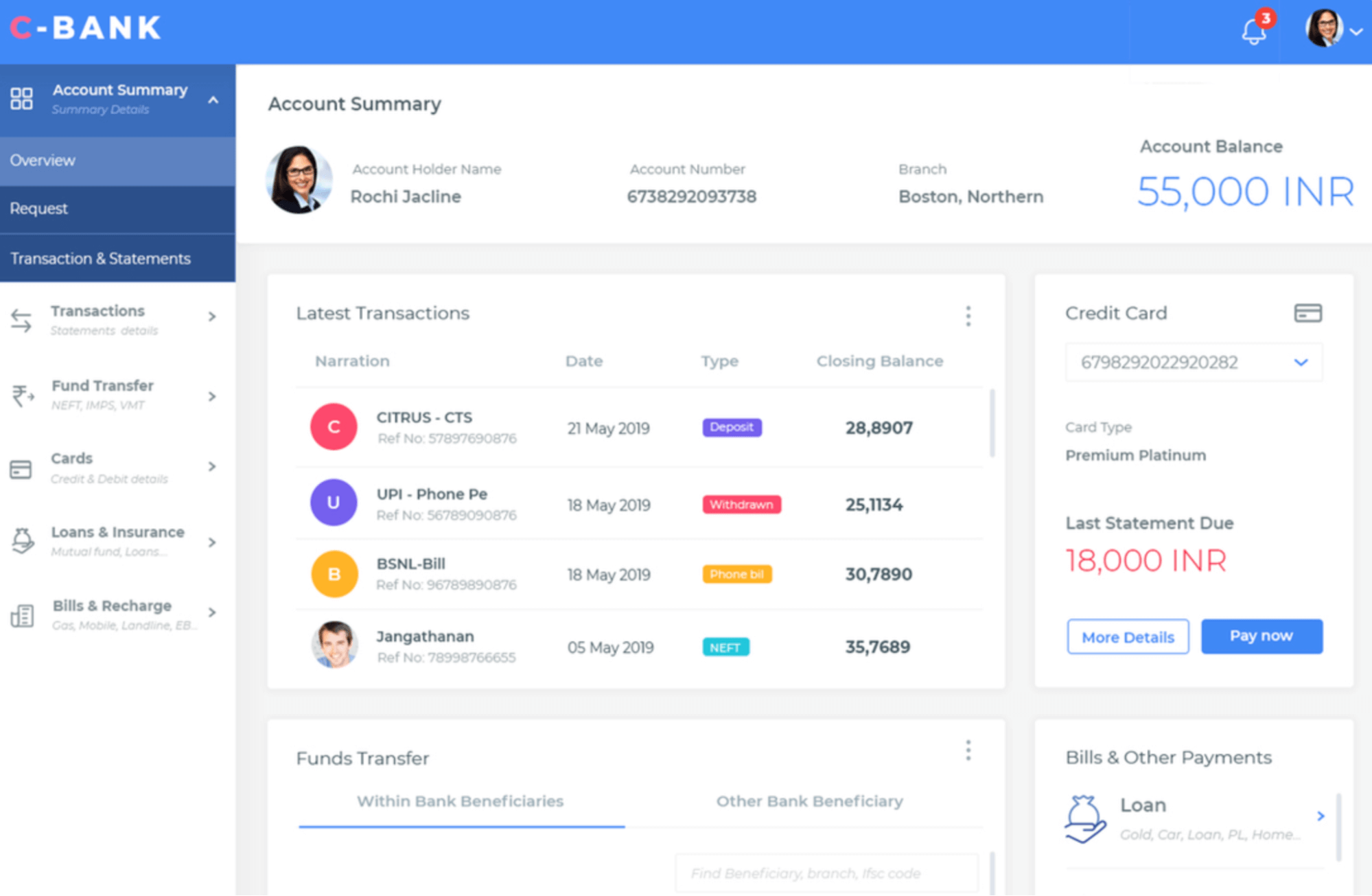 A web application is software that users can access through a browser.
Unlike traditional apps, which need to be installed on a device, web apps are hosted on remote servers and run entirely on a browser, just like a website.
Where they differ from websites, however, is the level of interactivity, functionality and ability to provide user experiences akin to mobile apps.
To explain this, let's look at an example of a bank's website. On the website, you can log in to your account, check your account balance and view transaction history. While the website provides essential information, it primarily works as an informational resource.
On the other hand, a web app from the same bank has greater functionality. For example, you can make bill payments, transfer funds to other accounts, apply for services like loans or credit cards, submit papers for Know Your Customer (KYC) and get personalised notifications.
In other words, web apps help users complete a journey and not simply gain information.
To build web apps, application developers use the same web technologies used in developing websites, such as CSS, HTML and JavaScript; however, developing web apps is more complex than website development.
Web apps can be successfully deployed in areas like ecommerce, data processing, project management, CRM and more.
There are many benefits of using web apps, like:
Completing complex tasks
Web apps can access external APIs to enable seamless integration and handle intricate operations, simplifying complex tasks.
Adding custom features and workflows
Web apps allow you to create journeys and features tailored to your business requirements so that you can deliver unique user experiences.
Easy scalability of business processes
With web apps, you can allow your business to scale by expanding features and user interactions without the need for major overhauls.
Key differences between websites and web apps
From a high-level view, one may say there's not much of a difference between web apps and websites as both run in browsers, have almost zero offline access and are written in the same programming languages.
And they wouldn't be wrong.
However, there are areas where websites and web apps differ. Let's dive into each one 👇
| | | |
| --- | --- | --- |
| | Web apps | Websites |
| Functionality and interactivity | Offers advanced features and real-time interactivity | Primarily informational, with limited interactive elements |
| User engagement | Offers highly engaged experiences with personalisation | Limited engagement and basic interaction |
| Compatibility and accessibility | Require optimisation for different platforms | Broad compatibility with various devices and browsers |
| Integrations | Highly integrative with other systems | Limited integrations |
| Development time and costs | Longer development cycle leads to higher costs | Quick setup and generally costs less |
1 - Functionality and interactivity

From the user's perspective, functionality and interactivity are the most significant distinctions between web apps and websites. Where websites function as a source of information, web apps work as tools.
From the ground up, web apps are designed to complete a task and, therefore, are more interactive. Depending on the user's input, they perform tasks and can process real-time data. Most online shopping, banking and social media sites are all web apps that let you do things, not just read stuff.
For instance, the image above highlights that on Starbucks' web app, you can order coffee, pay online and get notified regarding the delivery of the food. However, on their website, you can only read their menu card, get nutrition details or find their store. But you can't interact with the business.
Websites are more like digital brochures that are there to provide information. Yes, you can click on links and navigate through web pages, but they're not designed to perform complex tasks.
Websites are perfect for businesses that need an online presence, but you can't sell your products online as efficiently as on a web app.
2 - User Engagement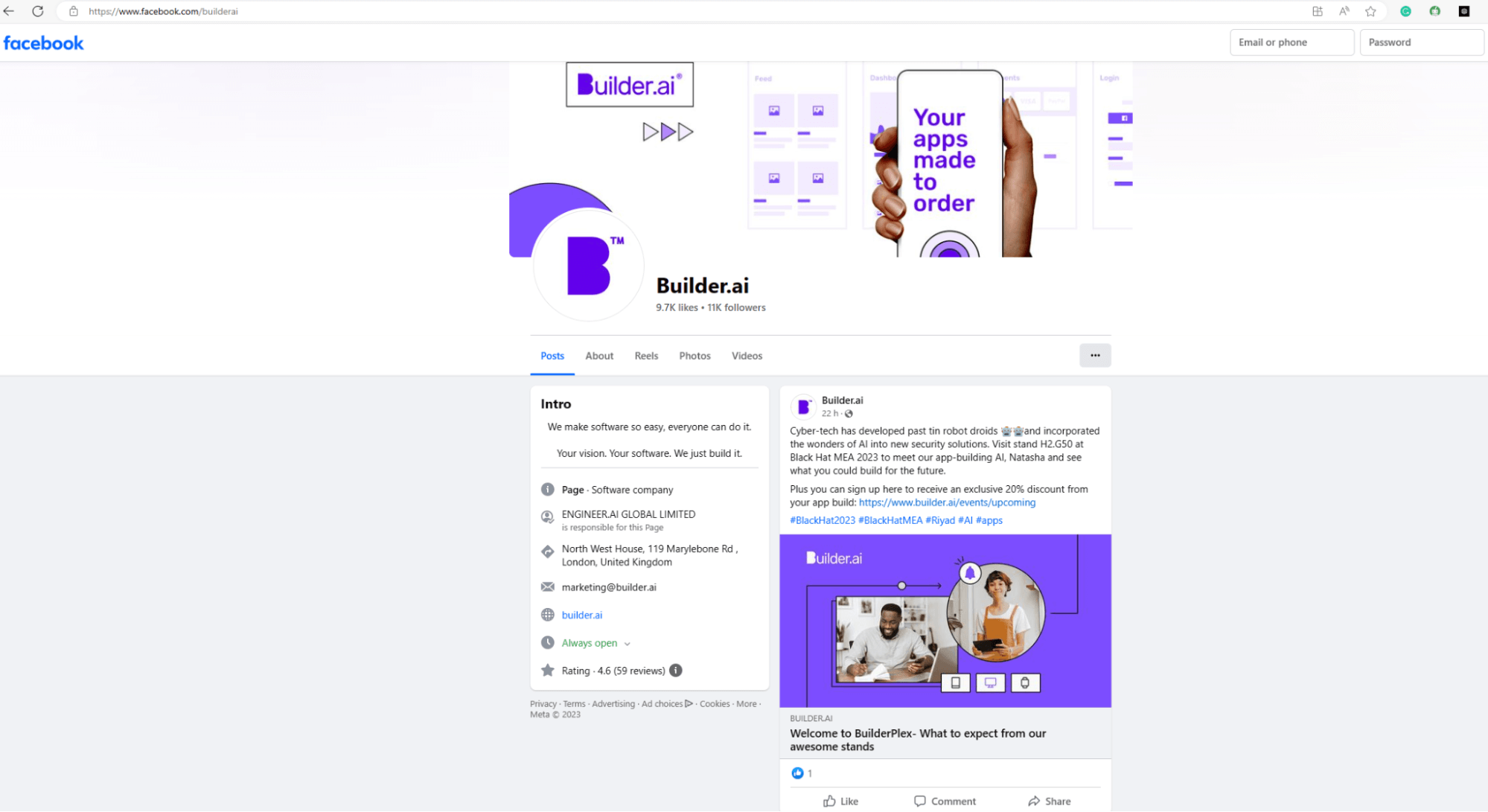 This is one area that is leading more online businesses to opt for web apps instead of websites. Web apps excel at keeping your visitors engaged. They keep your users coming back by providing personalised experiences and sending notifications.
For instance, on Facebook, users can easily log in to their social media accounts on a web app where all their preferences are saved like people they're friends with, pages they like and groups they're part of. The home page displays all the information tailored to them, which keeps them hooked for a long time.
On the other hand, websites tend to be more one-size-fits-all and work as one-way conversations. They provide common information to all users and it's up to your users to decide if they want to engage.
It's not that modern websites don't use engagement techniques, but they are limited to SEO optimisation and content. They're great for delivering content, but they won't go out of their way to present personalised information to keep you hooked like web apps do.
3 - Compatibility and accessibility
Device compatibility and easy accessibility are crucial factors when it comes to going online, as scoring in this area means no interruptions in conducting business.
Websites are the hallmark of accessibility and compatibility, as they're designed to work on different devices and modern browsers. They make sure everyone can access your content hassle-free.
On the other hand, web apps might look flawless on one device or browser but can throw a tantrum on another. They need optimisation to work well with devices with different browsers or screen sizes.
Further, since web apps cater to individual needs, they always require authentication. A social media web app is a great example of this. All users have different accounts and unique experiences based on their likes and dislikes.
4 - Integration
In the context of the website and web apps, integration means combining individual components to build a comprehensive system. While both web apps and websites can be integrated with other systems, their extent of integration differs significantly.
Web apps tend to be more integrative because of their complex functionality. For instance, an ecommerce web app can integrate with your CRM system for the automatic collection of user data. You can use this data to know your customer's behaviour and buying patterns and provide personalised experiences.
On the other hand, websites can also integrate with CRMs; however, this integration is typically not the core functionality of a website. They can only be used for personalised content but not for providing personalised journeys.
5 - Development time and costs
To build web apps, it takes significantly more time and a good chunk of your budget. This is because you need both front-end and back-end development.
Websites, on the other hand, cost less and are much quicker to build. Many website builders offer pre-built templates, allowing you to create a website without extensive development work.
By comparison to web apps, websites are ideal if you're on a very tight budget or schedule. But think of web apps as long-term investments, as they can pay more dividends than a regular website.
What is the right platform for your business?
Now that you know the difference between the two, you're probably thinking about which platform you should invest in.
There's no one right choice and choosing between the two largely depends on your specific business goals and needs. Below are some of the factors you should consider while making your decision 👇
Choose a website if:
You only need an online presence - if your primary goal is just to go online and want to offer a digital business card that showcases your products and services, a website should be your choice.
Content updates are frequent - if you're in a business or organisation where you frequently need to update your content, such as a blog or news site, then a website is the best option. It gives you SEO benefits and you can manage content without any developer assistance.
Compatibility is a must - if your goal is to reach the maximum audience regardless of their device or browser, then websites make much more sense than web apps.
Choose a web app if:
User engagement is a priority - using web apps, you can make your user's experiences more engaging by delivering personalisation. You can collect and analyse your user's data to give an individual journey to each customer.
Need complex functionality - if your business wants advanced features like user accounts, data processing, live updates and interactive tools, then web apps are a better platform to achieve this than websites.
Need interactivity - if you're in a business where you want your customers to interact with your business to perform a task, then web apps are the ideal solution. For instance, if you're a retailer and want to start an online store where people can make online transactions, then you need web apps.
So where do Progressive Web Apps (PWAs) come in?
Progressive Web Apps take the experience of web apps one notch further. This is because PWAs are web apps that can be installed onto your device by creating a shortcut and can also work in offline mode, just like a native app.
PWAs incorporate a couple of new technologies in their development, which makes them look and feel like native apps while also being accessible through a web browser.
As they can be installed on users' desktops, you can leverage push notifications to enhance user engagement even when the app is not being actively used.
What's more? Unlike web apps, PWAs are searchable through both search engines and app stores, providing a dual channel for discovery.
Conclusion
When it comes to web apps and websites, there's no one-size-fits-all solution. Both have their pros and cons and your choice depends on what you want to achieve and how you want to get there.
Rather than being opposing forces, both web apps and websites can also be complementary to each other, meaning your business could benefit from having both.
For more app insights, join our community by hitting the banner below👇
Need more app insight? Join the Builder.ai community
Gaurav Bhandari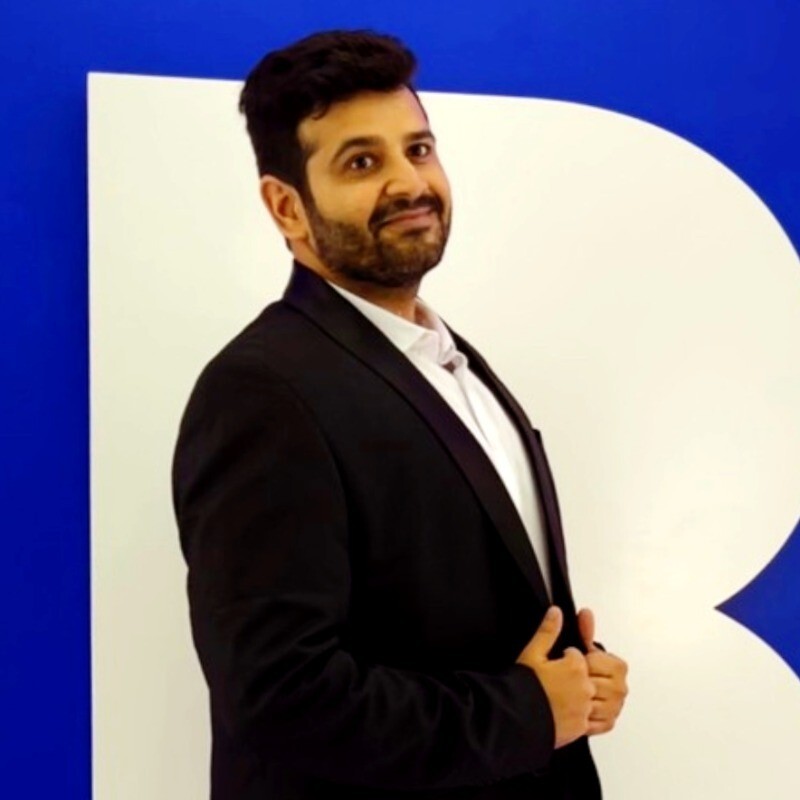 Gaurav is the SEO Content Writer at Builder.ai. Being an Engineer and Marketing MBA, he has a knack for converting technical jargon into marketing content. He has 8+ years of experience creating content and designing marketing campaigns that drive organic growth for B2B companies and tech startups.