Didn't get to visit Cannes 2019 and curious how the experience was? We attended, had an absolutely amazing time and we're here to share the details.
What is Cannes?
Cannes is an ultra special event that happens yearly in France. According to the Cannes website, "The Festival de Cannes has remained faithful to its founding purpose: to draw attention to and raise the profile of films, with the aim of contributing towards the development of cinema, boosting the film industry worldwide and celebrating cinema at an international level.And to this day, this profession of faith constitutes the first article of the Festival regulations."
What happens at Cannes?
Cannes is a celebration of all things cinema. Again from their site, "In addition to the Selection, cinema lovers can also explore the world of cinema in a different way by attending masterclasses, tributes, or exhibitions which make up the events of an edition."
We celebrated Rambo V with Sylvester Stallone
We had an throughly inspired time when we partnered with Sylvester Stallone to unveil his new film, Rambo V, on the French Rivera at Cannes 2019 in southern France.
More about Rambo V
Rambo V: Last Blood is directed by Adrian Grunberg and produced by Millennium Films. The film stars Sylvester Stallone, Paz Vega and Oscar Jaenada. Matthew Cirulnik and Sylvester Stallone wrote the script based on characters created by David Morell. The film will be released in the US and worldwide from September 20. It will be distributed in France by Metropolitan Filmexport on October 8.
More about the Dinner
We hosted a star-studded dinner alongside a handful of directors, producers, executives and actors--all partnered with Millennium Films. This isn't just it, either! We're planning ahead for a, "Builder x Millennium Films" partnership. This means Builder will create an app for Millennium Films for opening weekend of Rambo 5 (in September 2019)!
Our team showed up to Cannes 2019 in style
We didn't just attend, we attended in signature Builder style.
Lakshmi Devan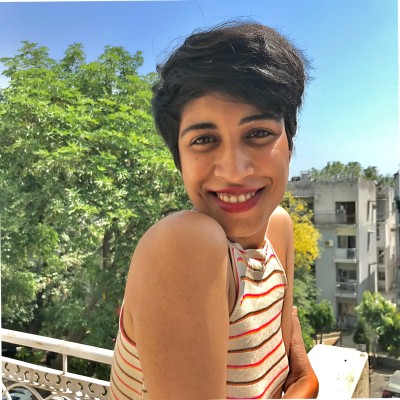 Senior Manager Content at Builder.ai
Lakshmi is a communications professional with over 6 years of experience across industries- from digital media and fashion to health and technology. She specialised in Integrated Marketing and Communications cum laude, and naturally, can work her magic best when handling public relations, marketing and editorial content and communication. Most people find her moderately introverted, conspicuously sassy, significantly energetic, and massively dog-loving.