Studio One is an exciting new suite of tools & services that power the app you build with Builder.ai. Everything you need for your app's success.
Any new Builder.ai app will now include our latest offering, Studio One for one year!
Studio One unlocks a dashboard to monitor your build, approve designs, give feedback and make unlimited custom prototypes. Not to mention the continuous support, bug fixes and real-time monitoring by our dedicated experts.
What is Studio One?
With Builder.ai an app is just the beginning
From inception Studio One adds real value to Builder.ai customers and end users. Many app creators are so hyper-focused on building a fantastic app and getting to that finish line (the all important App Store) – they lose sight of the importance of long-term maintenance. Apps are constantly evolving and changing during and after their build. To ensure optimum performance levels during and after your app build, Studio One steps in and enhances the app you're building with us – to maximise your investment.
Here's what you can expect from our latest launch:
How does it work?
From idea to app, and beyond!
Studio One covers all core software maintenance: from preventative updates to corrective support, you're always protected. Our latest offering includes 4 integral aspects:
1. Builder Meet
Natasha, our AI project manager, is integrated into our video conferencing tool - Builder Meet, so your app idea gets AI-based feature recommendations on the fly, as you speak to our experts about your idea. And using Builder Whiteboard you can visualise new ideas, experiment and improve your overall app design.
2. Builder Now
Our ingenious prototyping tool, Builder Now, allows you to visualise your app designs as a working prototype. You can review your custom designs, make suggestions and update your designs all in one convenient place, so you always stay on top of things.
3. Builder Home
Every rocket needs a control room. While your app is in production, Builder Home is the handy dashboard that enables you to track your progress in real-time –give feedback, raise queries and much more. So it's simpler than ever to make sure your app is built exactly the way you want it.
4. Priority support and maintenance
From the moment your app development begins, our dedicated experts are on-hand to manage the entire process through to successful delivery. Our expert maintenance team will be monitoring performance and upgrading, even before the build completes.
That means continuous updates for your code, the latest platform updates, infrastructure support and provisioning. You're never going to be blindsided by third-party changes that might affect your code – it's all taken care of. We'll ensure your app runs smoothly and stays future-proofed. You'll also be able to access our team of cloud and tech specialists – all standing by to help with your hosting and development needs.
And for our more complex builds?
Just like apps, maintenance is not a one-size-fits-all solution. Unlike some of our competitors, we know different businesses have contrasting/distinct needs throughout their life stages. Having flexible maintenance options means your business can scale at a rate that suits you.
Here, we would like to introduce Studio One+, which includes all our Studio One benefits with a few added extras – for enhanced support.
| | Studio One | Studio One+ |
| --- | --- | --- |
| Ongoing expert support | | |
| Enhance your app features, every year | | |
| Collaboration tools | | |
| 24/7 uptime and performance monitoring | | |
| Load planning and monitoring | | |
| Bug fixes (permanent fixes for recurrent issues) | | |
| Root Cause Analysis | | |
| iOS & Android platform updates | | |
| Third-party API/SDK updates: standard features | | |
| Third-party API/SDK updates: custom features | | |
| Security patches and backup management [1] | | |
| Updated tech-stack | | |
| Infrastructure and application performance monitoring (APM) [2] | | |
| Response time commitment for urgent issues | | |
| Uptime commitment | | |
[1] Excluding any third-party, SDK, security, feature, custom integration or browser addition – that wasn't part of your Buildcard.
[2] If hosted with Builder Cloud
And for our enterprise businesses, there's Enterprise One
Enterprise One is adapted for enterprise businesses, to deliver the same levels of quality, care and maintenance services on a much larger scale. It includes 24/7 server monitoring and the opportunity for 50% feature enhancements every year.
Like the sound of the above?
If you are already building an app with us, you will automatically see the updated Studio One features on your Buildcard. If you haven't started your app-building journey yet… book a free, no-obligation demo with one of our clever people and let's build your dream!
Find out more about Studio One here 👈
Want to start your app project with us?
Book a demo
Speak with one of our product experts today.
By proceeding you agree to Builder.ai's privacy policy and terms and conditions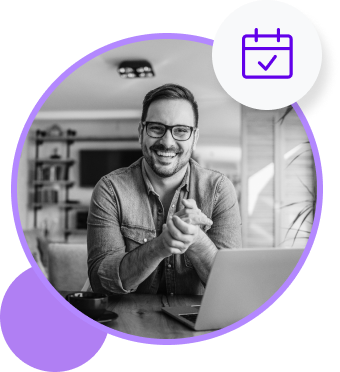 Rohit Verma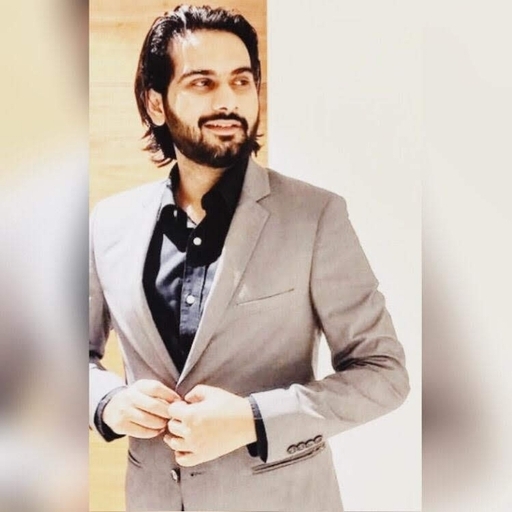 Senior Manager of Enterprise Marketing at Builder.ai
Rohit is the Senior Manager of Enterprise Marketing at Builder.ai. He comes with over 8 years of experience managing multiple B2B & B2C brands, across multiple geographies. Rohit is an expert on solution building for enterprises in big industries.