Getting involved with the tech world, or starting out to build software & applications can often seem overly complex. And you're very likely to encounter a lot of jargon along the way that almost feels like a whole new language. So this is for anyone who has ever wondered what the difference is between SaaS and sass!
We've pulled together a comprehensive bingo list of software-building terms you'll find across your journey. We want to make the journey as easy as possible for you so our cheat sheet will give you the upper hand to impress your colleagues and even stakeholders.
Don't be blinded by jargon
Low-Code
Is a simplified term for a platform that allows you to build an app or website using existing elements – while integrating aspects of code into the final design. This helps remove the burden from an in-house IT team or the stress of searching for a dev shop to outsource your app build to.
Low-Code/No-Code
LCNC (as they say in the biz) - similar to low-code platforms but requires zero coding knowledge. These a beginner-friendly sites that use templates and reusable blocks to fit your software application idea together, Builder.ai is a pretty awesome example of this.


Need more app insight? Join the Builder.ai community
A/B Testing
This refers to the process of testing two or more variations of app elements and features to see which one performs better. A or B? You run both variations in parallel, directing different users to each version and then you can assess which one performed better. Version A or Version B? Helpful hint - make sure you run the test long enough to gather some meaningful data!
Agile Development
Primarily used by agencies, this technique focuses on building software in modules. This means dividing the work into pieces and delivering parts in weekly or monthly sprints. (Sprints is the fancy name used for the periods of time over which the work is completed).
Artificial Intelligence
This is one of our favourites! AI is a machine's ability to make informed decisions and act on them in a way that reflects human behaviour. Builder's AI project manager, Natasha, lets us automate manual, time-consuming processes to improve delivery speeds and reduce costs. AI makes app building so easy, anybody can do it.
App Store
The 'digital store' where Apple users can buy and download applications for their devices. Other providers have their own equivalent stores called Google Play Store for Android devices or even Amazon Appstore. Millions of apps are on these virtual store shelves, waiting to be found. Here are a few hints on how to make your app stand out from the crowd.
Beta
The early version of your app that undergoes testing before your final app design is rolled out. Releasing a Beta version of your app lets you learn from real user behaviour and make a final round of improvements before the full release.
Bugs
Neither creepy nor crawly in this instance - but still scary! Bugs are issues or defects within your app or site. If not exterminated immediately, bugs can cause you to lose users and trigger the need for expensive updates. Your best option for avoiding bugs is an ongoing application care and maintenance service, like Studio One.
CRM
This acronym stands for 'customer relationship management'. It's a platform that helps you organise customer data, documents, sales and interactions between your brand and your customers. It plays a key role in a successful app launch - especially when integrated with data collection points within your application.
Digitalisation
Simply put, it means converting something into a digital format. In most cases, this term refers to the process of improving business functions by leveraging digital solutions for easier and quicker outcomes.
Prototype
A prototype is a basic first-stage model of your app. It shows your idea as a designed concept before any software development begins. You can even build one for free in our Builder Studio.
UI
User Interface! The design of your mobile app or website with a core focus on the aesthetic experience and the journey of the end user. UI simply asks if the platform customers engage with is intuitive and simple to use. It focuses on the colours, the fonts and the way the design interacts with your customers. The main question for UI is 'does it spark delight and is it intuitive at a first glance?'
UX
Similar to its cousin above, UX stands for User Experience. The UX focuses on how your user feels about and interacts with the software you have created. The main question for UX is 'can a user get from where they started, to where they want to be simply, quickly & effectively?'
Wireframes
Much like the wired blueprints of a house, wireframes are drafts used to show the proposed structure and content of your application or website. Wireframes separate the graphic elements from the functional elements so you can see exactly how they'd come together in a final design.
We hope that helps you feel motivated and ready to take the tech world by storm - but just in case you still don't feel quite fluent in developer speak just yet - Builder.ai is the ideal way to build your next application without needing to speak a word tech - you just need a great idea. We'll sort UX from the UI and the bugs from the beta while you pop the kettle on.
Constandina Patsalou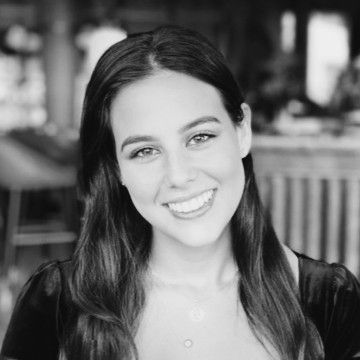 Senior Content Executive at Builder.ai
Constandina is the Senior Content Executive at Builder.ai. With 4+ years of experience in marketing, copywriting and with a special interest in creative writing, she squeezes an audacious personality into any complex topic. Constandina has an MSc from the University of Edinburgh.