Among the many issues that healthcare providers encounter, managing your revenue cycle is somewhere near the top of the list.
For processes like claims submission and compensation, you need accurate data, complex coding systems and diverse payer policies, while you always need to stay abreast of evolving regulations.
Streamlining these processes – and improving care quality and financial stability – requires advanced technology and continuous staff training.
And Builder.ai can help.
We have a proven track record of creating custom software that helps healthcare companies to solve complex problems. For example, we built the Qure app, which connects rural communities in Kerala with vital healthcare access and life-saving prescriptions.
Here's how we can help you achieve your goals 👇
Top 5 revenue cycle problems that we can help you address
As a healthcare provider, you must have faced at least one of the five problem statements listed below, all of which a custom software solution can help mitigate:
1 - Billing errors
Problem: Billing errors are a common issue in healthcare revenue cycle management, ranging from simple data entry mistakes to complex coding errors. Not only can they result in up to a 5% loss in your organisation's revenue, but they also strain the relationship between healthcare providers and payers.
Solution: Custom RCM software significantly reduces billing errors by…
Performing advanced coding checks
Your own custom RCM software could incorporate advanced coding checks to ensure that medical codes are accurate and up-to-date. By cross referencing codes with the latest healthcare regulations, the software can reduce coding errors for you that lead to claim denials eventually.
Automating data validation
This entails checking for inaccuracies or inconsistencies in patient information, insurance details and procedures performed. The result? You prevent any errors in claims submissions.
Enabling real-time data entry
Custom RCM software facilitates real-time data entry for you, allowing for immediate validation of data as it's entered, reducing the likelihood of errors.
Want to start your app project with us?
Book a demo
Speak with one of our product experts today.
By proceeding you agree to Builder.ai's privacy policy and terms and conditions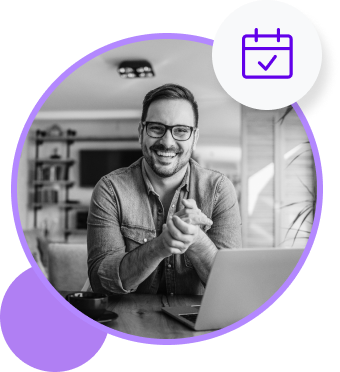 2 - Delays in claims processing
Problem: The claims process is a critical component of revenue cycle management. Delays in this process can result from various issues, including incomplete documentation, coding discrepancies and inefficient workflows.
Solution: Custom RCM software streamlines the claims process by…
Automating workflows
Your own software allows for automation of the entire claim submission process, reducing the need for manual data entry altogether. This automation accelerates the claims processing timeline, ensuring that claims are submitted promptly.
Verifiying eligibility in real time
Custom RCM software will also help you provide real-time eligibility verification by interfacing with payer systems. This minimises claim denials due to eligibility issues.
Providing documentation assistance
Your custom solution will also help to ensure that all necessary documentation is complete and accurate before claims are submitted, minimising delays caused by missing or incomplete information.
3 - Claim denials and administrative costs
Problem: Claim denials not only delay payments but also increase administrative costs, as staff must investigate, correct and resubmit denied claims.
Solution: Custom RCM software addresses claim denials and administrative costs by…
Providing denial analytics
Custom RCM software includes powerful analytics tools that help identify the root causes of claim denials. By analysing denial trends, you can take corrective actions to prevent future denials.
Automating workflows
RCM software automates denial management procedures, ensuring that denied claims are reviewed, modified and resubmitted promptly, reducing revenue leakage and administrative burden.
Efficient appeals management
For inevitable denials, your software can be made to streamline the appeals process, enhancing efficiency and increasing the likelihood of successful appeals.
4 - Compliance challenges
Problem: Staying compliant with ever-evolving healthcare regulations is a constant struggle for healthcare providers. Non-compliance can lead to penalties and revenue cycle disruptions.
Solution: Custom RCM software ensures compliance by…
Including flexible compliance modules
Your RCM software includes compliance modules designed to respond to real-time changes in laws and regulations, ensuring providers stay compliant without the need for manual updates.
Enabling regulatory reporting
A custom-built solution automates the generation and submission of required regulatory reports for you, reducing the risk of compliance-related errors.
Providing training and assistance
Deploying custom RCM software gives you access to ongoing training and support, enabling you to efficiently navigate regulatory changes and remain compliant.
5 - Cash flow optimisation
Problem: The ultimate goal of any RCM initiative is to increase the flow of cash into healthcare institution's coffers as delays in claims processing and high denial rates can hinder cash flow.
Solution: Custom RCM software enhances cash flow by…
Speeding up reimbursements
By reducing claim denials and expediting claim submissions, your RCM software ensures that reimbursements are received more quickly, significantly improving cash flow.
Reducing administrative overheads
Automation and process optimisation greatly minimise administrative overheads for you, allowing you to allocate resources more efficiently and effectively.
Improving patient collections
RCM software facilitates patient payment plans and collections for you, ensuring timely resolution of patient balances and enhancing cash flow as a result.
Ready to take the next step?
Tailored RCM software allows healthcare providers to effectively combat the distinct difficulties that they encounter, streamlining operations, improving overall financial health and levelling up patient care.
If you're a healthcare provider facing any of these problems, Builder.ai can help you in developing custom software to deal with them for your healthcare business.
👉Checkout Enterprise software development by Builder.ai and get a custom RCM software today!👈
Want to start your app project with us?
Book a demo
Speak with one of our product experts today.
By proceeding you agree to Builder.ai's privacy policy and terms and conditions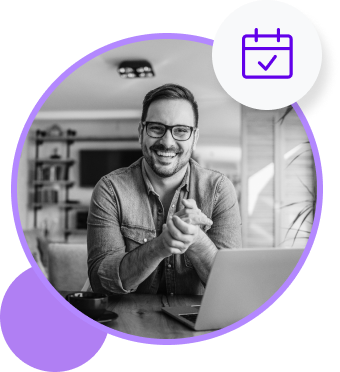 Rohit Verma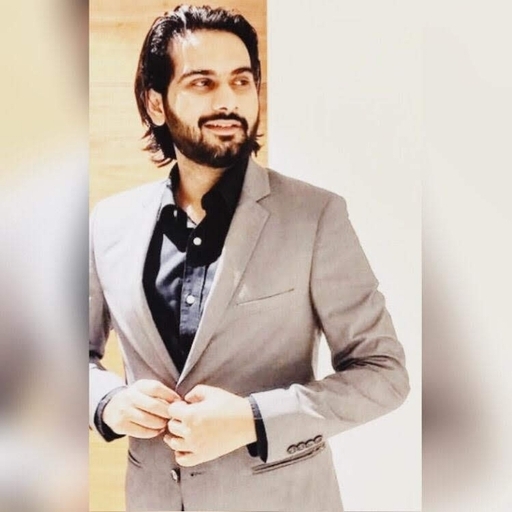 Senior Manager of Enterprise Marketing at Builder.ai
Rohit is the Senior Manager of Enterprise Marketing at Builder.ai. He comes with over 8 years of experience managing multiple B2B & B2C brands, across multiple geographies. Rohit is an expert on solution building for enterprises in big industries.