The one thing businesses used to need to get online?

A website.

But now, things are a little more complicated. As every time a new technology is introduced, it creates a new method of how a customer could potentially interact with an online company. 
Just think about the choice of devices customers have today to connect with an online company. They can use mobile devices, desktops, smart speakers, smartwatches, smart TVs, car systems, and that's just the start of it. 
And a single bad experience on any of them can result in a bad customer experience, negatively impacting your brand. 
That's why businesses should focus on delivering a consistent customer experience, regardless of the channels they use.
Multiexperience approach: beyond channel thinking
Gartner states: "Customers do not think about what channel they are using; they just want a great UX that helps them get things done." Businesses must overcome the channel-focused mentality and instead follow a multi-experience approach to deliver their customers a seamless and fun experience. 
The multi-experience approach enables developers to create applications that can be accessed and used across multiple devices and platforms. In turn, this helps businesses think about how customers interact with them and tailor the touchpoints for an optimal experience instead of enforcing one rigid process or dictating how they should engage with their products and services.
On the surface, the multi-experience approach may sound a lot like omnichannel. 
But digging deeper, it becomes apparent that in omnichannel approaches, the sole focus is the customer and for every new platform developers need to write different codes to create consistent journeys. 
On the contrary, the multi-experience approach works on a more holistic level and seeks to transform the experience of both customers and developers alike by making it possible to write code only once and simply deploy it across platforms. 
MXDPs: redefining app development
Gartner in its report 'Market Guide for Multiexperience Development Platform,' has analysed the capabilities of MXDPs and their use cases. According to Gartner, "An MXDP supports cross-platform development and building custom iOS and Android apps, web apps, progressive web apps, chatbots, voice apps, wearables and Internet of Things (IoT) apps, and augmented-reality and mixed-reality apps."
Simply put, multi-experience development platforms (MXDPs) and low-code application platforms (LCAPs) are the tools and technologies that enable developers to build multi-experience journeys spanning multiple devices and touchpoints. MXDPs simplify the development of applications for each device by allowing developers to write code only once and utilise it across various platforms. 
Furthermore, MXDPs also focus on enhancing the overall organisation's tech and experience by providing frontline employees and managers with better apps. So once these members of staff interact with customers, they have access to the best and most uniform technology available. 
Essentially, MXDPs not only make it easier to maintain and update apps but also ensure a consistent customer experience, no matter what channel a customer uses.
Real-world use cases of MXDPs
There are many areas where MXDPs can shine and bring about real change. It is because of these use cases Gartner forecasts that by 2025 the MXDP market will reach $4.7 billion with a compound annual growth rate (CAGR) of 19.5%, while the LCAP market will reach $14.4 billion with a CAGR of 26.4%.
Some of the use cases of MXDPs and LCAPs are 👇
1- Mobile app development
MXDPs massively benefit mobile app development. Instead of building separate code for each platform, developers can build custom apps by writing code once and then can re-use it across multiple platforms using MXDPs. Thanks to reusable code, developers can reduce serious time to market for apps while maintaining a consistent user experience across devices and channels. 
2- Progressive web app development
Today, it is essential for businesses to deliver a rich web experience. To deliver on the same, "modern web development requires a flexible, agile architecture and an excellent UX for both employees and external users," says Gartner. MXDPs play a valuable role in the development of PWAs by offering responsive designs, an app-like web experience, offline support, push notifications and much more. 
3- Conversational app development
Customers don't want to feel like they're talking to a faceless chatbot. They'd like to state their query or issues to a person or quickly via live chat. MXDPs use natural language processing (NLP) and pre-built chatbot frameworks that can build custom chatbots to deploy in mobile apps, websites, messaging platforms and voice-enabled virtual assistants.
4- Augmented reality (AR) and Mixed reality (MR) development
With Apple's new Vision Pro, augmented reality and mixed reality apps have become new playgrounds for businesses to invest in. MXDPs support AR and MR functionality through iOS and Android SDK integration and can help companies develop apps in no time. Developers can leverage MXDP's capabilities to interact with device sensors, cameras and motion-tracking systems to develop immersive AR and MR experiences. 
5- Wearables and IoT app development
According to Gartner, "MXDPs enable the creation of wearables, such as smartwatches and other smart IoT apps." Using MXDPs, developers can interact with heart rate monitors, GPS modules and accelerometers in smartwatches to develop health and fitness apps. 
Resolving challenges through MXDPs
When it comes to delivering a consistent user experience, "software engineering leaders find it difficult to overcome a trio of challenges: optimising for performance, enabling multi-experience journeys and improving developer effectiveness", says Gartner. MXDPs can effectively resolve these challenges faced by business leaders. 
1- Optimising for performance
It can be quite difficult for developers to address performance issues like optimising code, minimising resource usage, reducing network requests and ensuring fast loading times for each device and platform. 
MXDPs offer a range of performance monitoring and analytics tools and optimisation frameworks that allow developers to identify and resolve bottlenecks and improve performance. 
2- Enabling multi-experience journeys
To enable multi-experience journeys, developers need to build cross-platform functionality where apps can work seamlessly across different platforms delivering a unified approach. This can be challenging as there is a parity of features, functionalities and technologies of each platform.
MXDPs facilitate a unified development environment where developers can build synchronised experiences that bring customer delight across various touchpoints.
3- Improving developer effectiveness
Every business strives to improve developer effectiveness, as it results in faster development cycles and improved software quality. But delivering a consistent experience kicks developer effectiveness to the curb as each platform has its own set of guidelines and design patterns, requiring developers to work harder.
MXDPs streamline the whole development process, reducing repetitive tasks and simplifying maintenance and updates, thereby improving developer productivity. 
Gartner recommendations for choosing the best MXDP
In its report, Gartner has made recommendations for leaders on how to assess an MXDP vendor. Gartner states that "software engineering leaders must evaluate their MXDP investments and vendor strategy based on four attributes: functional depth, product roadmap, integration and strategic partnership."
It is crucial for business leaders to select an MXDP that has the fitting capabilities and can meet their app development and business objectives in 12 to 18 months.
Leaders must assess each vendor's MXDP vision and ensure that it aligns with their organisational goals. Not only do leaders need to evaluate a vendor's vision for supporting conversational, AR and MR, wearables and IoT use cases, but they also need to gauge the vendor's ability to scale it across different business units and geographies.
Leaders must analyse the MXDP vendor's ability to integrate the platform with their tools and services and prioritise the vendor that supports the entire product life cycle. 
Leaders must identify vendors suited to serve their business as strategic technology partners who can work alongside existing partners, such as CRM, ERP, POS, logistics, inventory and order management systems. 
In its report, Gartner has listed Builder.ai as a "Representative Vendor."  At Builder.ai, we believe in simplifying the creation of apps, which is why we provide solutions to make it easier for businesses and entrepreneurs to bring their app ideas to life. 
Need more app insight? Join the Builder.ai community
Neetu Mogha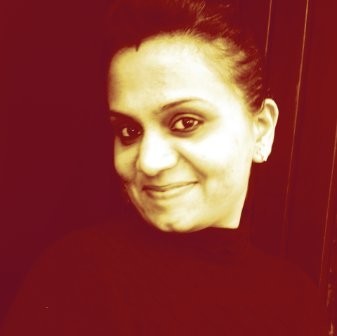 Neetu Mogha is a Tech Lead at Builder.ai where she applies 10+ years of management experience to guide the software development team. Neetu has a BTech in Computer Science from Hemchandracharya North Gujarat University.