Builders,
The second half of 2020 seems to be looking up. We bring you more "good tidings". We just made it to The Europas Shortlist 2020 as one of the 'Hottest AI' Tech Startups in Europe. This comes only days after our recent announcement of being shortlisted for CogX Innovation Awards 2020under the category "Best COVID-19 Innovation for Recovery". The entries were sorted and sifted by journalists to compile an editorially-driven "long list" of some of Europe's most exciting startups and investors. As a next step, Builder.ai has been invited to pitch LIVE on the Europas platform, on Tuesday, June 16th, 11:00 AM - 11:40 AM GMT.The pitch falls within the Emerging Tech (AI, Blockchain, Quantum) session. It goes without saying that we'd love for you to join us there. Click here to secure your ticket and watchBuilder.ai live in action on the day.
STORY OF THE EUROPAS
The Europas was originally formed in 2009 by Techcrunch editor-at-large Mike Butcher to recognize and celebrate the innovation emerging from Europe's burgeoning tech startup scene. After more than a decade of identifying Europe's most ambitious and successful startups, including Spotify, Transferwise, Soundcloud and Babylon Health, The Europas has grown into the premier awards for Europe's hottest tech startups. The event recently reveal edits shortlist and we are thrilled to be on it! Click here to check out all the other wonderful brands alongside Builder.ai on the list.
If you remember the guest editorial by Vice President of Intelligent Systems, Dr Siddhartha Ghosh, in it he recapped all the technological advancements we made in 2019. We are proud to tell you that we've come a long way in just the 6 months that have passed since, and hope to be able to share all the latest tech updates soon.
The winners will be announced on Thursday, June 25 at 6:30 PM - 7:30 PM GMT. It is victory by itself to be sharing the stage with outstanding brands across industries in Europe.But stay tuned and we'll be sure to keep you posted with all the latest updates here, Builders.
Team Builder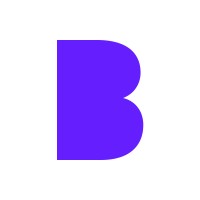 Editorial Team at Builder.ai
Stories published by the editorial team at Builder.ai.