Dear Builder Generation,

Minutes ago, propelled by hustle, traction, and fairy dust, we announced our Series A on the Web Summit Centre Stage with help from the British Ambassador on behalf of the UK's Secretary of State, Dr. Liam Fox. Rather than write a schpiel about our round and why it's awesome (release is at the bottom) I thought to myself, "How can we use this to challenge budding entrepreneurs everywhere to leap ahead?"

To use our example to say this is possible for everyone who has the will to push, hustle and persevere.Many times, reading about a Series A with its' fabulous valuations and riveting timetables, you sit back and think, "Wow, does it really happen that way?". The short answer is not quite exactly. But when you get into the investor jet stream, there's nothing else quite like it. And trust me when I say that, it wasn't plain sailing to get into the jet stream! Today, I am excited, frightened, anxious and full of pride; we've bootstrapped all the way here and it's ingrained into our DNA. I cannot escape the many sleepless nights in the last 4 years where I'd be working with our finance team trying to figure out where we would squeeze cash. It's as bad as waking up thinking you have a maths exam the next day! Most of all, I'm humbled by the 150 people that got us here, some of who have been with the journey from the start. Some more recent and it would just not have been possible without them. Thank you Varghese, Rohan, Rob, Lauren, Parul, Priyanka, Alan, Alex, Erica, Akira San, Surbhit, Deepak and the rockstar teams from across Los Angeles, London, Delhi and Tokyo.

So much of the success of our round and our company today is thanks to the unique pixie dust from our advisors who believed, supported and stood by us when we made the difficult decision to continue bootstrapping, to build a better product; a better vision. Some of them supported us with time, some with their investment into this round; Sandy Climan, Anmol Nayyar, Amit Singh, Renaud Visage, Jean & Hussein Kanji. And naturally, this round would not have been possible without our outstanding investors who've helped us close a record round and in record time. Yes, it took us just over 8 weeks from start to finish. Manu, Stephen and Natalia from Lakestar have been incredible. We are simply humbled by your energy and passion. Amit, Grace, David, Anurag and Jaewon from Jungle have been a partner before they even invested and thank you for always having our back. And Amemiya Sama, Niki Sama from Softbank's Deepcore, you've been incredible and one of the easiest duo to work with.Thank you to my best friend Saurabh for your life-long partnership through the waves, the hurricanes and today, through the most defining week of our life. Thank you to our wives, Radhika and Pooja who have been the backstop letting us define our future. And our two boys, Advay and Aramnäya who fill us with hope, energy and a sense of purpose for the future.
In early 2014, I had been at the rough hands of a rogue contractor who was meant to have built an android app for us. Sadly, as I heard from many friends, my story was not alone. The upside is that it sounded like a calling, and later in 2014, we embarked on the journey that turned into Builder. Since, we've had the unique opportunity to serve thousands of customers, generate tens of millions of $$ and begin, in our own little way, to shape a tomorrow where everyone can build an idea without learning to code. We call this the #BuilderGeneration.
Before I go back to the story, queue sales pitch. "Builder is a turnkey platform that empowers everyone to build & run bespoke software. Our flagship product is BuilderStudio, an effortless AI-Powered Assembly line that breaks a projects into small reusable features that are customized by elastic human capacity of professionals from around the world."
Need more marketing insight? Join the Builder.ai community
Our MVP Moment
Years ago, we came up with the idea of Builder (at that time we called it Simba, secretly, I loved the Lion King). We put together a rough prototype in 3 weeks and shipped in 30 mins before Web Summit's Surge Conference was going to start their inaugural conference in India. We had a booth, great art work but no product - it was down to the wire. Check out our Web Summit booth from 2017 below.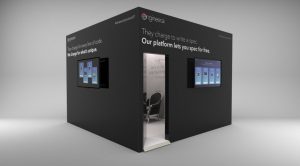 When we shipped, the product was a massive success. Not only because we realized crucial mistakes in our thinking, but because we had a queue of people who were fascinated about building bespoke software. This told us the market was super hot.Beta with revenue & live customersLast year we took the big leap towards our first Web Summit booth. We launched our public beta after years of working on this at Web Summit and everything about the experience was out-of-the-water stellar.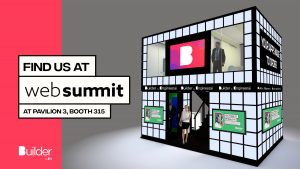 Thousands of attendees come to our booth. We met so many of our current investors from our carefully crafted mass message (the lead, Lakestar, we met two years ago at F.ounders!). Further, we forged incredible partnerships from just showing our live demo. Best of all, we sold 17 projects; that was validation at its best.

We had our rejections. Some said they didn't understand the model, some said we smelled too much like consulting and others still just plainly didn't believe we would make it despite growing so rapidly and being profitable. And yes, some said they don't understand companies who make money!? These rejections were fuel for us to work harder, grow smarter and sincerely push ahead.

What better than to use the same platform we launched at to announce our $29.5M Series A, led by Lakestar and Jungle Ventures with participation from Softbank's DeepCore. We're elated to announce our fundraising announcement at Web Summit 2018 because we made crucial connections with our investors, corporate partners and numerous clients at Web Summit. We couldn't have done it without Web Summit!Paddy Cosgrave, CEO and co-founder of Web Summit, who is both a friend and implicitly a partner added this about our partnership, "Web Summit is about bringing people together, and providing a platform where startups can connect with some of the world's most influential investors & partners. Sachin & Builder (formerly Engineer.ai) are doing incredible things in the space and I'm so proud that Web Summit has played a key role in their journey to success, and the partnership is only just starting!"I couldn't agree more, from bootstrapped to Series A, the Web Summit community we connected into hugely impacted our success. For years, Builder moved from attendance through various levels of sponsorship. This year, we're glad to show our support through Gold sponsorship of Web Summit. In fact, we've found participation so rewarding, we agreed to a 3-year sponsorship contract. Follow along around our future development here.

Sachin Dev Duggal
Co-Founder and Chief Wizard
Greig Robertson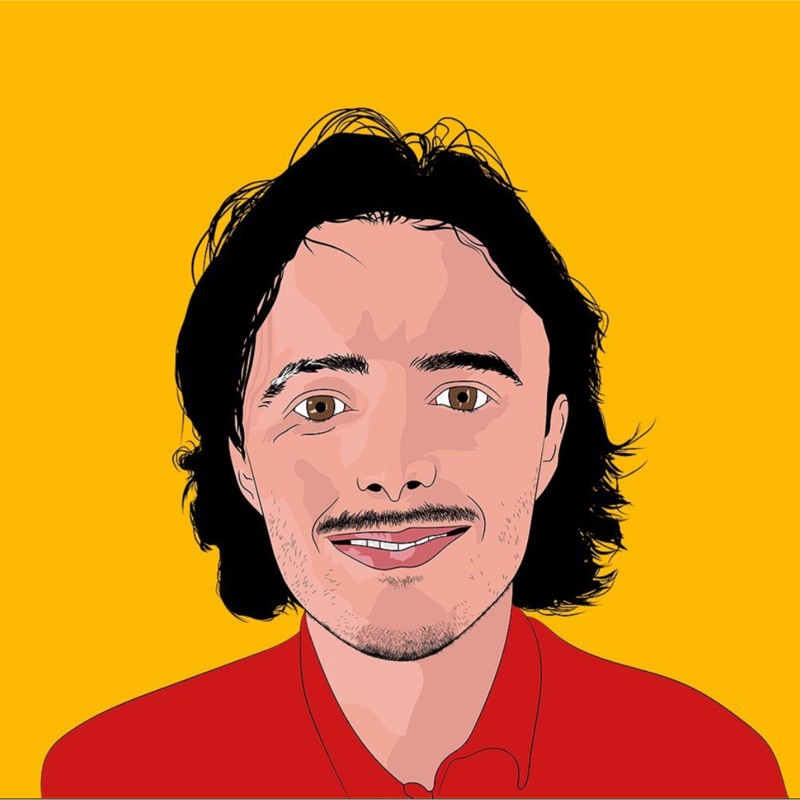 Greig is the Digital Content Lead at Builder.ai and a University of Bristol History grad. He has 5+ years' experience in B2B SaaS, creating data-driven, human-friendly content for high-growth tech startups. When Greig needs a dopamine hit, he checks Builder.ai's keyword rankings.