You spoke up, and we listened, Builder Generation! In response to your feedback, we've cleared up communication failings and officially changed the company name from Engineer.ai to Builder to be more streamlined. Within the Builder ecosystem, efficiency, transparency, and quality continue to define our Everyday Phenomenal products. This is our promise to you as your tech partner for life.It's just a name--our product offerings stay the same Whether you're looking to build, run, or scale your software, Builder is still your 360° solution.
Our services include:
Builder Studio
With the help of human-assisted AI, translate any idea into tailor-made software without ever having to write a line of code or speak to a developer or agency. See the scope of your project immediately using our simple drag and drop interface with an adaptive library of 500 reusable features. Then, get a guaranteed cost and timeline up front.
Studio One
Software need maintenance, so our aftercare product works to ensure your infrastructure is always up-to-date. Real-time, automated changes keep things running so that you are never blindsided by an API change or a platform that is no longer being supported.
Builder Cloud
Free up your dev team's resources (and save in the process) by letting the platform manage the insights and growth of your infrastructure all in one place. Our autonomous AI platform aggregates industry demand and optimizes each need of your business's operational life-cycle, giving you the best prices, real-time updates, full transparency and cost-control along the way. As we continue to evolve, now officially as Builder, we hope you'll stay in touch. Keep up with all our updates right here as well as across our social media channels on Instagram, Facebook, LinkedIn and Twitter.
Join the Builder.ai community
Team Builder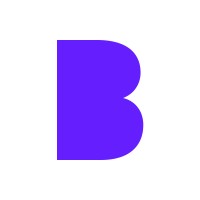 Editorial Team at Builder.ai
Stories published by the editorial team at Builder.ai.