Dear Builders,
The world is changing faster than ever. And this change is for good; you better believe it! Already, the sky is blue and countries across the globe are experiencing significant reductions in pollution. The ground is litter-free, and bodies of water are clear and blooming with life. For the first time in a long time, the whole world has come together (and stands only 6 feet [or, 2 meters] apart).
PSA: Don't forget social distancing etiquette.
We understand that your mental and emotional state will fluctuate wildly through this time, but we assure you that this is normal. This is natural. This is change.
Professionally, this may be a thorny situation for many businesses, but this isn't the time to accept defeat. This is the time for businesses all over the world to unite as one and help each other weather the COVID-19 crisis. Today, we want to talk about one such aspect of business that is fighting to help out during this time.
Delivery apps.
Recently, most of us have started avoiding the in-store shopping experience completely to choose the presumably safer option of getting everything delivered at home. From lattes to lunches, there's a record demand for pickup and delivery services right now, so much so that Walmart Grocery hit an all-time high in downloads on April 5, 2020— grabbing the #1 position across all shopping apps in the US, and surpassing Amazon by 20%.
As human beings make themselves more and more scarce outside where it's unsafe, there is only one category of worker still brave enough to hit the road. It's the delivery crew. Needless to say, delivery apps (and their essential workforce) are courageously saving the world right now.
According to TechCrunch, before government lockdowns and home quarantines were widespread — Walmart had announced a new strategy that would make its online grocery shopping service a part of the overall Walmart.com website and mobile app (the blue one). The goal was to eventually wind down the separate Walmart Grocery experience entirely after customers had made the shift. It could help drive sales across departments, as grocery shoppers may choose to buy other in-store items. Walmart shoppers may discover the grocery option while browsing the site for something else. In addition, Walmart Grocery's millions of customers would be shifted to the main app, boosting its ranking on the app stores. A winning strategy for their mobile first audience.
However, the COVID-19 health crisis has changed things quite a bit. As of April 5, 2020, the Walmart Grocery app saw a 460% growth in average daily downloads, in comparison with its January 2020 performance. That indicates a surge of brand new customers to Walmart Grocery who may have never placed an online grocery order.
Other delivery platforms are jumping to grab a slice of this market. Amazon is hiring 100,000 workers and increasing wages from $15 per hour to $17 per hour. Even Domino's Pizza wants to hire 10,000 employees to help delivery operations.
Delivery apps are the only hope for consumers stuck in their homes, especially the elderly, expectant mothers or young children, who might be struggling to refill their fridges.
But while giants like Amazon and Walmart have the clout to stay unstirred despite the crisis, the same cannot be said for thousands of smaller businesses out there.
Here's how we want to help
As COVID-19 heavily impacts small and medium-sized businesses (SMBs) most, we at Builder.ai plan to help all SMBs build e-commerce or local delivery app with the Studio Store and also provide the first three months of live service for free*. We believe this launch to be an integral contributor in our larger mission to make the process of building a digital future more accessible, cost effective and efficient.
Build a delivery app
For all you businesses out there thinking about digital transformation but not knowing how to build a delivery app, this is it! The Studio Store is priced at a mere $500 per month and we don't take any cut of sales or transaction fees (other than those charged directly by a payment gateway). All you need to do to kickstart the transformation journey is pay a one-month deposit and unlike other SaaS providers, you get a copy of the code after 24 months.
Believe us, Builders, there has never been a more noble reason to fight for your business in the history of time! Click right here and get started right away.
* Offer available for three months from the date of announcement.
Photo by Andrea Piacquadio from Pexels

Liam Collins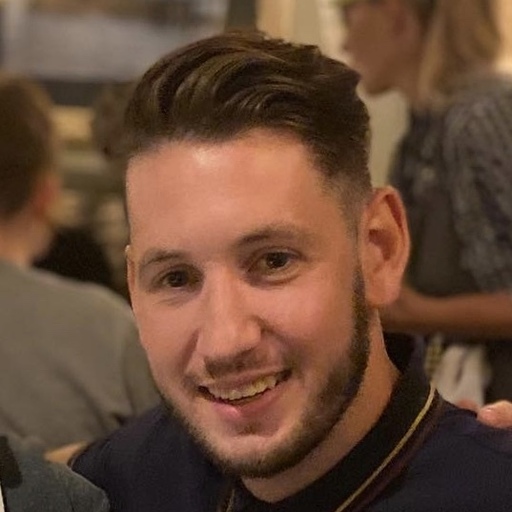 Head of Performance at Builder.ai
Liam is Builder.ai's Head of Performance, with 10+ years' experience of defining, activating and executing digital marketing campaigns. In his work at internationally recognised agencies like MediaCom and MG OMD, he was client lead for large accounts like DFS, Kenwood & De'Longhi and Boots as well as many SMBs, driving commercial growth through bespoke ecommerce and omni-channel strategies.