The backroom fulfilment conundrum - it's a rising issue in the modern ecommerce and retail space.

The backroom is also known as the stockroom - the area behind the storefront where spare stock is stored both for restocking the storefront and shipping orders out for delivery directly.

In recent years, ecommerce has only intensified its grip on our buying habits and omnichannel retail has taken centre stage, transforming the role of the backroom beyond its once-humble roots.

Backroom management and fulfilment now demand an astute, intelligent and technological approach - something that can deal with the nuance and complexity of modern retail.

That is why so many retailers are turning to automation.

What is omnichannel retail?

Omnichannel retail involves retailing through multiple retail channels, including:

ecommerce stores
Brick-and-mortar stores
Online marketplaces (eBay, Etsy, etc)
Direct from social media
B2B/Wholesale
Click-and-collect services

According to Big Commerce, over 46% of retail executives expected to increase investment in omnichannel retail going forward. Click-and-collect is one of the fastest rising channels, with an EMarketer study showing a 60% rise in 2020.

Social media sales, e.g. Instagram and Facebook's new taggable shop features, are also set to shake up the retail space with yet another channel. Facebook Business found that 83% of social Instagram users discover products through Instagram and a further 80% of users used that information to decide whether or not to make a purchase, often from directly within the app.

Retailers of all kinds are looking to diversify their retail channels and take advantage of the wide spectrum of channels that consumers now use and expect their favourite brands and businesses to offer.

Naturally, the more options you equip yourself with as a retailer, the more customers you can reach and hopefully, this will translate into increased sales.

As we know, retail is a numbers game and multiplying your channels simply means multiplying your chances to sell.

Omnichannel retail is also a marketing opportunity as different types of users are likely to use different channels. Marketers can take advantage of the natural division between each platform's userbase as you can analyse customer demographics across different channels to ascertain what types of customers use that specific channel.

For example, social media channels might attract a younger millennial audience. Click-and-collect or brick-and-mortar customers, on the other hand, might have stronger brand loyalty and higher customer lifetime value (CLV).

The diversity of the modern omnichannel retail world is a fertile land of opportunity, but it also comes with a new array of challenges.

Here, we'll be putting the retail backroom under the microscope.

The omnichannel backroom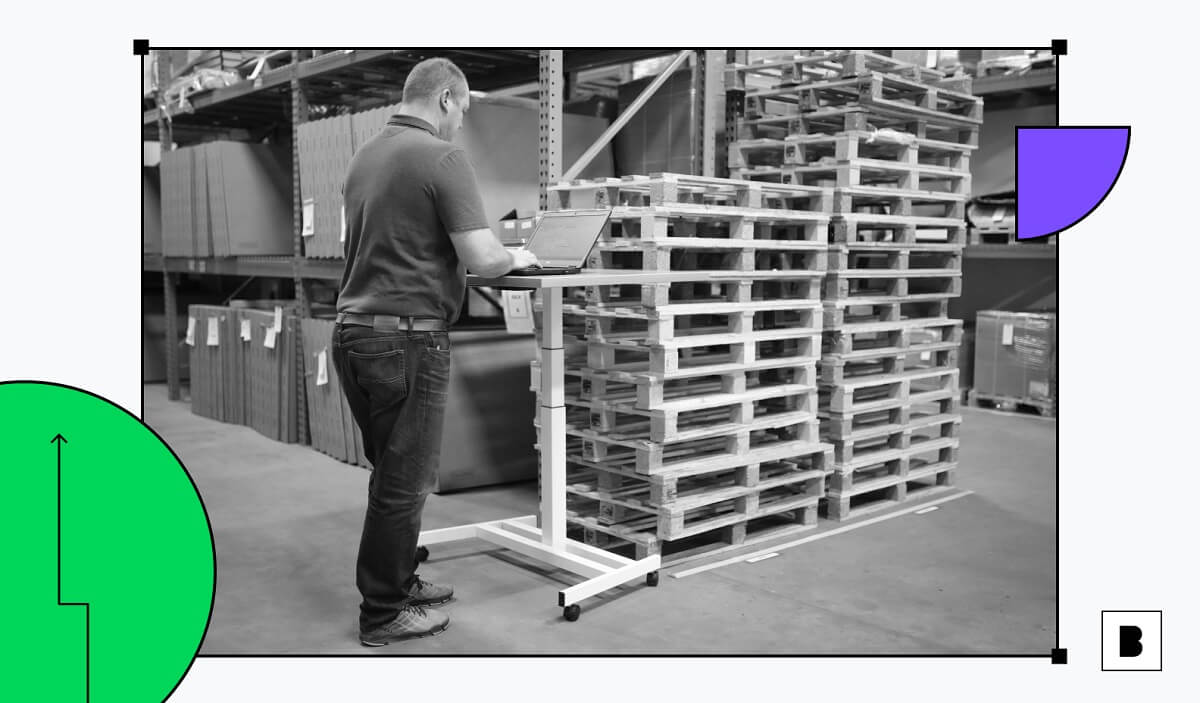 Traditionally, the backroom would be a simple stockroom, probably stacked to the rafters with poorly named and haphazardly organised boxes.

Product organisation would instead be prioritised at the storefront - no one cares what's happening outback. The backroom would just serve as a holding bay for new stock.

Typically, any orders made via catalogues or online could be picked from the storefront itself.

As online and catalogue retail slowly steamed into popularity, the backroom steadily transformed into a more neatly organised space where retailers could pick orders directly from their backroom stock.

This keeps the backroom and storefront reasonably well-separated, but there are still major limitations to this strategy, particularly when retailers are dealing with huge product ranges out of chaotic backrooms.

Modern retailers need a way to manage their stock in the backroom, making speed and efficiency gains where possible and ensuring that their stock is well-managed across multiple channels.

The solution? Automation.

Automating the backroom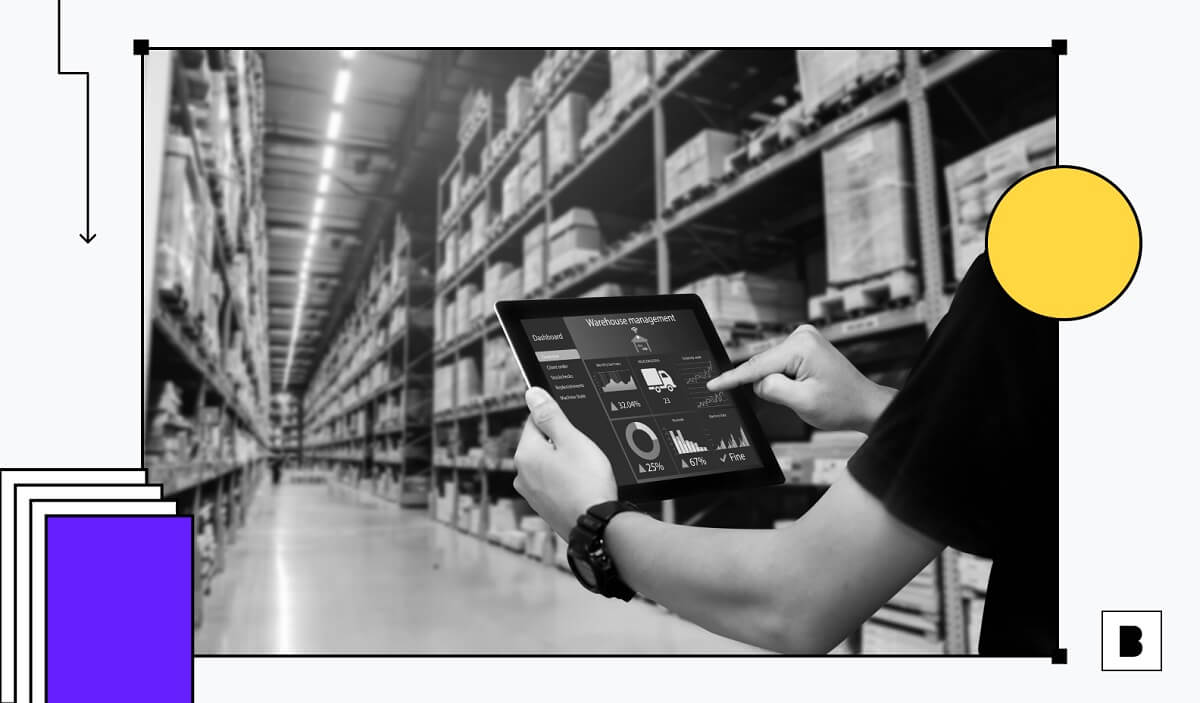 Backroom automation has become commonplace amongst major businesses worldwide.

Ocado provides a prolific example where a fleet of thousands of robot workers are issued some 10 commands a second to move many thousands of crates with minimal human effort or intervention.

Tech Insider produced a brilliant video of how this works here.

Another world-class example of backroom automation is Japan's FANUC robots that use computer vision and machine learning to pick, pack and sort orders with superhuman speed and precision. They're capable of maintaining and even building themselves, forming an army of quire self-replicating automated robots.

The electronic components business Saia Burgess told Production Machining that they had some 10,000 SKUs displayed on shelves before automation. When an order came in, employees would manually pick and pack the order, as is typical of most businesses.

Their materials manager, Tim O'Brien, highlighted how employees would have to visit the same spot some 10 to 12 times a day to pick and pack orders.

For weeks, months or years, this amounts to extraordinary inefficiency.

To solve these issues, Saia Burgess used an automated Kardex horizontal carousel system - a picking and packing system - to store, pick and pack their parts from the backroom.

This industrial backroom/stockroom device has just an access point/terminal where employees can input the SKUs of required products.

The machine will then locate and pick the product automatically. These types of backroom machines are widely used in the electronics and pharmaceutical industries but Kardex has also partnered with jewellery Maty, who boosted their online order fulfilment by 50%.

Whilst machinery like this represents what is probably the high-end of backroom fulfilment, there are plenty of apps and SaaS platforms designed to assist with backroom fulfilment.

The least businesses should do is properly store, track and map their stock for each retail channel. The Benefits of Automating Backroom Fulfillment
Production Machinery's Saia Burgess case study reveals many benefits to backroom automation:

Save space
Saia Burgess previously operated a 7,000-square-foot stockroom with a 1,600-square-foot overflow space that was constantly full.

Adoption of a Kardex carousel reduced their warehouse space to 5,000-square-feet, thus saving them $4,000 of monthly rent in the process.
The space saved in their main stockroom also unlocked value for the business, allowing them to expand operations without renting more space.

Speed and efficiency

The speed and efficiency of an automated backroom system are unparalleled. Not only is the picking and packing process quicker, but it allows employees to be redirected to other parts of the store or warehouse.

Automated picking and packing machinery also has a much lower chance of mixing up similar items, which is particularly important for businesses with thousands of SKUs across similar product ranges.

Saia Burgess reported an accuracy improvement increase from 94% to 99% post-adoption of automated backroom machinery.

Cut manual tasks and handling

In warehouses with lots of heavy items, robotic backroom fulfilment negates the need for manual handling. This provides a safer working environment which is especially important when larger, heavier products and components are being handled regularly by small teams of employees.

The same applies to particularly small or valuable components. Automated backroom machinery can pick and pack exceptionally small products and components into combined packages.

Moreover, manual tasks, e.g. filling out special paperwork, can also be scrapped in favour of automated accounting methods.

In the case of omnichannel retailers, advanced backroom fulfilment devices can automatically receive orders, pick and pack them ready for delivery with no human intervention whatsoever - as we see with Ocado.

Let's wrap it up

The backroom has been changed irrevocably by omnichannel retail and the rise of ecommerce.

To combat the ensuing cascade of challenges resulting from the omnichannel retail experience, retailers must look to intelligent digital technologies - automation is one of those technologies.

Advanced automated picking and packing machinery may seem out of reach, but there are many reasons how and why these devices can unlock massive value in a company or business.

Kardex carousels, Ocado's fleet of pickers and packers and FANUC's famous yellow robots are 3 prolific examples of how businesses are using automation in the backroom right now.
Don't stop brushing up on your knowledge now! Find out how AI is disrupting retail, and improving customer experience.
Team Builder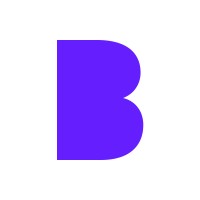 Editorial Team at Builder.ai
Stories published by the editorial team at Builder.ai.