We're incredibly proud to announce that Builder.ai has raised $100 million for our Series C funding round – led by Insight Partners. But how exactly did we get here? And how can you do the same?
Sachin Dev Duggal, our Chief Wizard & Co-Founder said, "When I realised that we had finally signed our Series C, I stopped and simply cried, tears that I couldn't control, tears that came from realising that so many people had sacrificed so much to get us all here. All the teams that make up Builder.ai that came to arms to fight for what we believe in, to fight to make it through Covid, to fight to stay focused when the world was falling apart... and to fight when someone threw a lemon our way and said we would never make it."
Blood, sweat and clearly, actual tears went into getting our business here – as well as the hundreds of heroic customers who trusted us to build their dreams.
Builder.ai was created with a dream of our own:
Over to Sachin again, "I don't want my kids to necessarily be coders. I want them to be going out, solving problems, using software as a tool. Our platform is for people who want to order – rather than make – the software they need to improve their processes and better serve their customers."
So, how do you spend $100 million dollars?
#1. Take our AI capabilities to the next level
The money will improve our conversational AI Natasha™ so she can help even more customers to build apps themselves. It'll also be invested in our Knowledge Graph, which allows automation of the development process – speeding things up for our customers.
#2. Expand our global reach
We already have a well established presence in the UK, US, India and the Middle East – with plans to continue growing in all of those regions – as well as adding more Builder.ai offices to the map. We will be expanding across Europe and moving into even more American cities.
#3. Serve even more customers
Over the last 12 months alone we've deployed more than 40,000 features to customers and that number will continue to grow, thanks to these extra funds.
Sachin said, "This is so much more than just capital – it's a round for our customers, all the tinkerers, the people that never accepted "no" for an answer, the small businesses that said "we shall prevail" and the entrepreneurs who never blinked for a second."
Who do you ask for $100 million?
"We believe that everyone, every business should be empowered to unlock their human potential, whether it's creating new ideas or digitally transforming their business," Sachin said, "and because of this, our choice of investor for this round was very deliberate; we wanted someone who had deep insight and immense courage to let us think and do differently. This led us to the only natural choice – Jeff Horing and Insight Partners. "
But why did they choose to invest in us?
"Builder.ai has spearheaded a new category in the low-code/no-code industry with an innovative business model and clarity of vision, fueling its 300% growth in the last year," said Jeff Horing, Co-Founder and Managing Director at Insight Partners. "I've been speaking with Sachin from the early days of Builder.ai and have witnessed how he and the team have built something very special. By truly democratizing access to complex software, Builder.ai is set to disrupt the core of how applications are built."
This funding round will help bring more businesses online, bring more ideas to life and make more enterprises agile – and for that, we want to say thank you to everyone who's boldly built with us over the years.
#100MillionThankYous.
Team Builder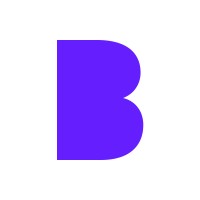 Editorial Team at Builder.ai
Stories published by the editorial team at Builder.ai.